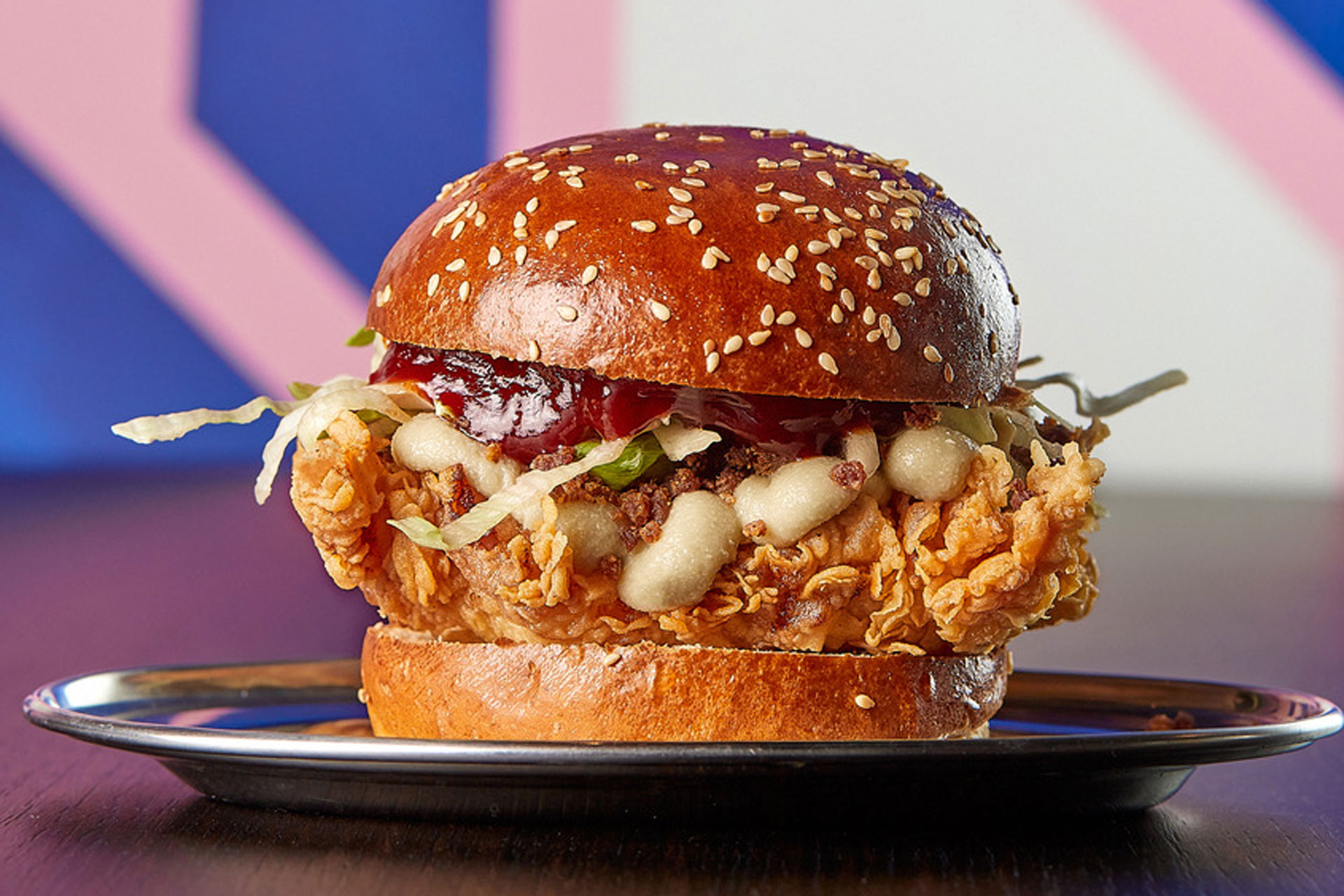 National Burger Day Recipe: Fried Chicken Burger
---
James Cochran shares his delicious burger recipe, just in time for National Burger Day
Love burgers? You're in luck as James Cochran of Islington's Restaurant 1251 and the BBC's Great British Menu has shared his famous fried chicken burger recipe right in time for National Burger Day (25 August). Also catch James at Alex James' The Big Feastival that's running over August Bank Holiday in the Cotswolds.
Recipe: Fried Chicken Burger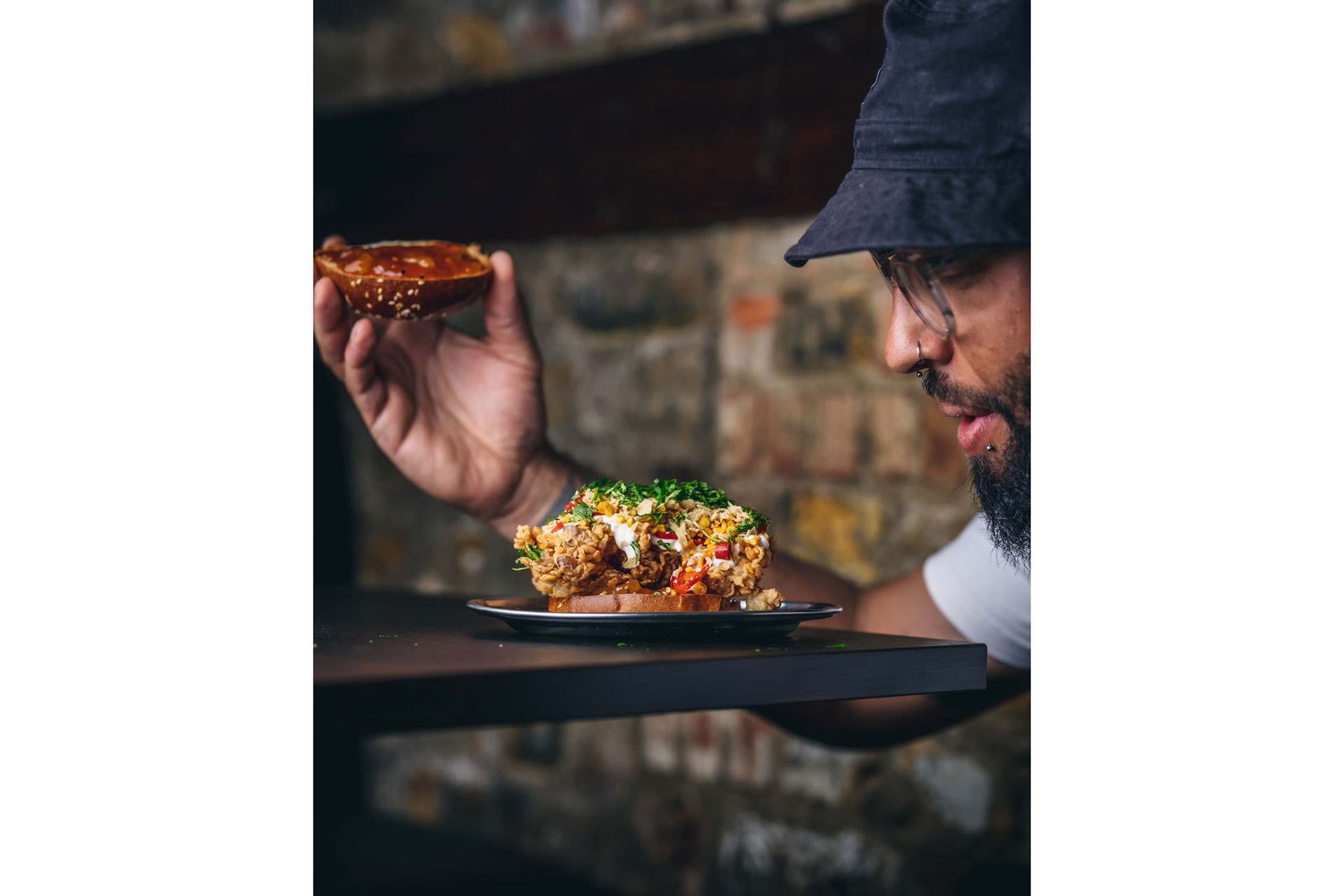 Ingredients:
2l veg oil
500g boneless/skinless chicken (thigh, breast or wings will all work)
250ml buttermilk (you should be able to pick up some in most supermarkets; if you can't, you can make your own substitute: stir one tablespoon of lemon juice into 250ml milk, leave it to settle for 10 minutes and you're done)
100g flour
4 eggs, whisked
300g breadcrumbs, or stale bread, blitzed
50g any store cupboard spices (I like to use jerk spice but anything with a kick will work – mild curry, chilli, paprika, turmeric, garam masala, whatever you've got)
A handful crushed of nuts (corn nuts, peanuts, almonds, cashews – again, just grab what's in the cupboard)
Brioche bun
Method:
Cut the chicken into bite size pieces and mix them with the buttermilk and spices. Season with salt and leave for six hours; the acid in the buttermilk will tenderise the chicken and penetrate the spice into it.
Panne the chicken – start by mixing the bread crumbs with the flour. In a separate bowl, whisk the eggs. Then dip the chicken in egg mix, and coat with the flour and breadcrumb mix.
If you have a fryer, set it to 180C. If you don't, heat a deep saucepan with enough oil to fill it three-quarters of the way up, and get it nice and hot – a kitchen thermometer will obviously be handy here, if you've got one.
Fry the chicken for six minutes, or until golden brown.
Remove them and let them drain on paper.
Serve with James' signature Scotch Bonnet Jam (available at Sainsbury's nationwide) and herbs of choice. Garnish with coriander, spring onion, peanuts and lots of scotch bonnet chilli jam, but mayonnaise, mustard mayo, ketchup and yogurt with smoked paprika all work too.
Make a meal of it and build into a burger with a brioche bun, or serve as a starter or snack.
MORE RECIPES:
Recipe: Kricket's Keralan Fried Chicken / London's Greatest Food Stalls