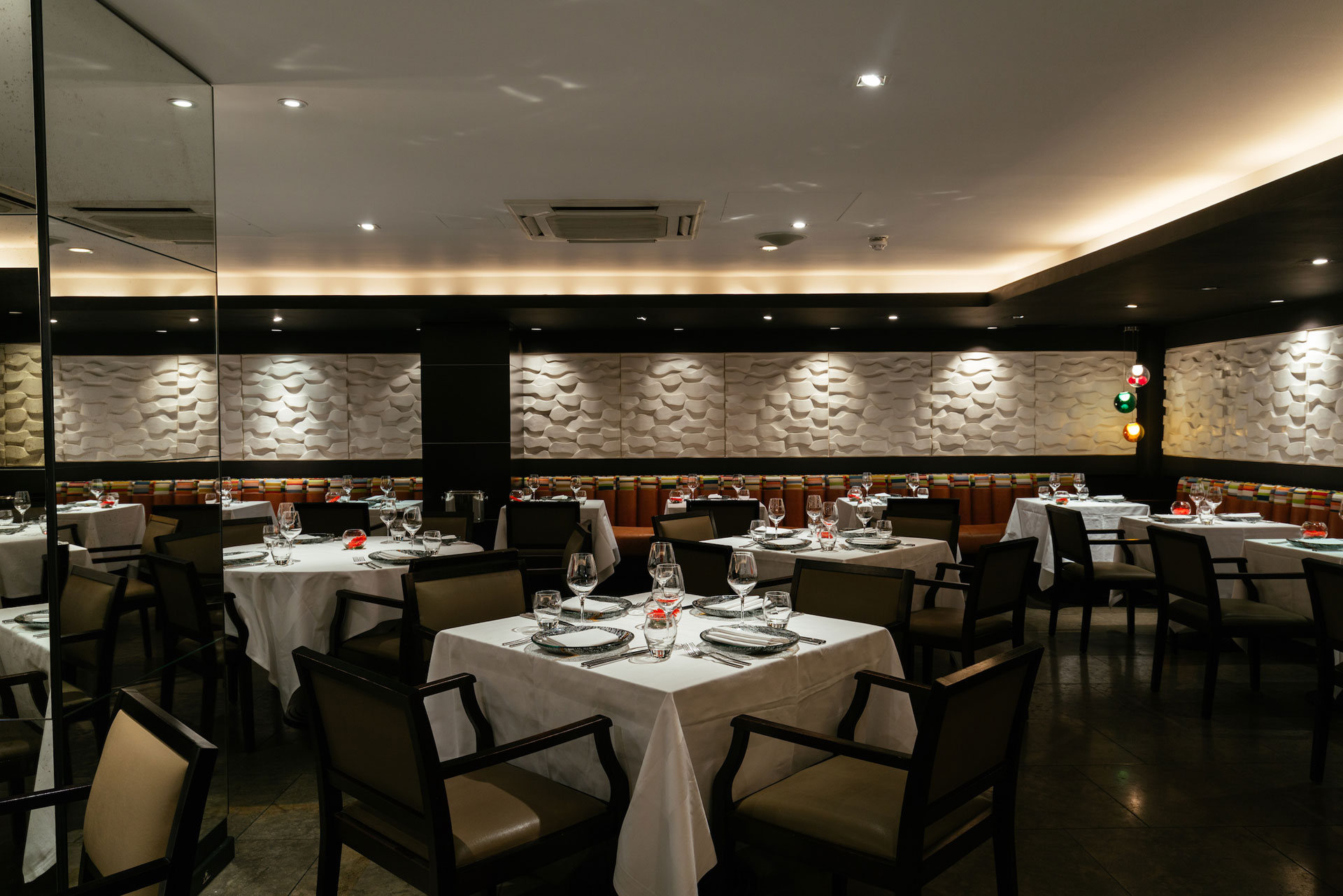 Restaurant of the Week: Benares, Mayfair
---
Each week we bring you a new London restaurant review – this week it's Benares in Mayfair
This week's restaurant of the week is Benares in Mayfair, in which What's On editor Rebecca Cox checks out the updated offerings from Executive Chef Sameer Taneja at the iconic Indian eatery…
Benares Mayfair Review
Benares has always taken a flavours-first approach to cuisine, and unlike some of its Berkley Square neighbours, you won't catch diners letting their sizzling tikka mains go cold while they capture the perfect Instagram shot (the low lighting inhibits photography, even if you should be so inclined). The approach pays off: it delivers flavour in abundance. London has a plethora of excellent Indian eateries, but Benares is the obvious choice for the finest modern Indian food in the capital.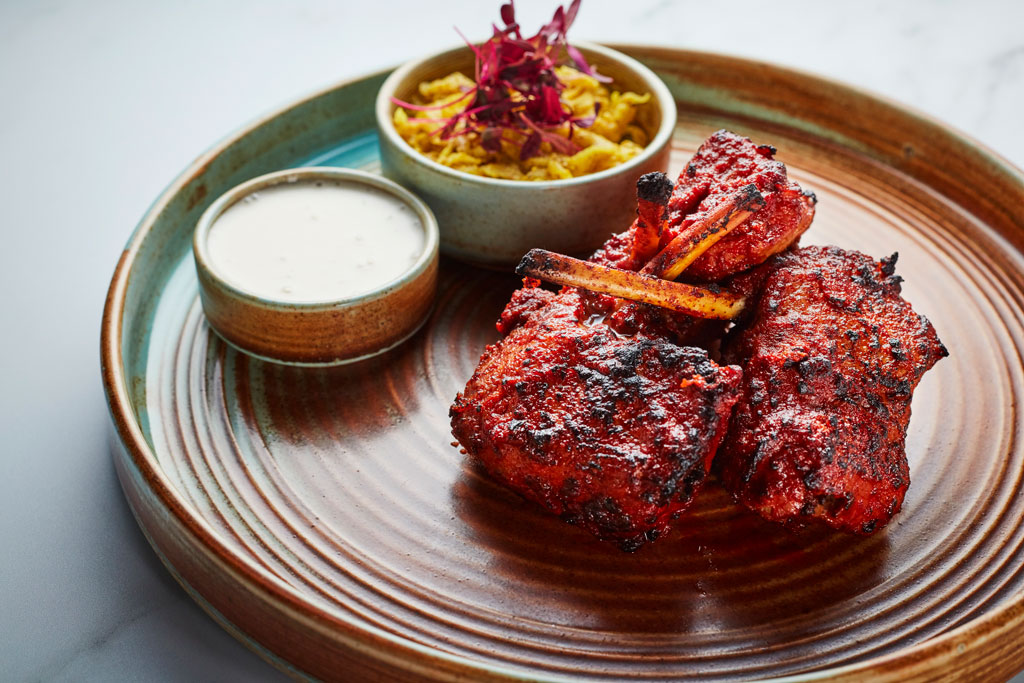 The arrival of new Executive Chef Sameer Taneja injects fresh life into the menu; Sameer has worked with the likes of Michel and Alain Roux, Pierre Koffmann, Pascal Proyart and Joel Antunes and hero dishes reflect his passion for seafood. With this in mind, start with the Baked Malabar Scallop, a plump Scottish scallop baked in the shell with rich coconut curry plus the vegetarian-friendly Paneer Tikka, a Colston Bassett stilton malai cottage cheese tikka served with quince murabba. This is food so good you'll want, nay, need to share, to avoid the inevitable food envy of what your dining partner has opted for.
Sameer's mains include Meen Dakshani, tandoori Scottish monkfish with clam moilee and ridge gourd chutney; and Tawa Macchi, griddled stone bass, Kachumber rose and dark rum soaked orange, with delicate spices expertly chosen to enhance, rather than overpower the quality UK ingredients. Vegetarian diners are strongly advised to try the Baingan Bharta, a melt-in-the-mouth grilled and mashed purple aubergine served with peanut and sesame gravy and winter truffle bakarkhani. Rich and indulgent in flavour but a lighter option if you've absent-mindedly emptied the bread basket. Twice.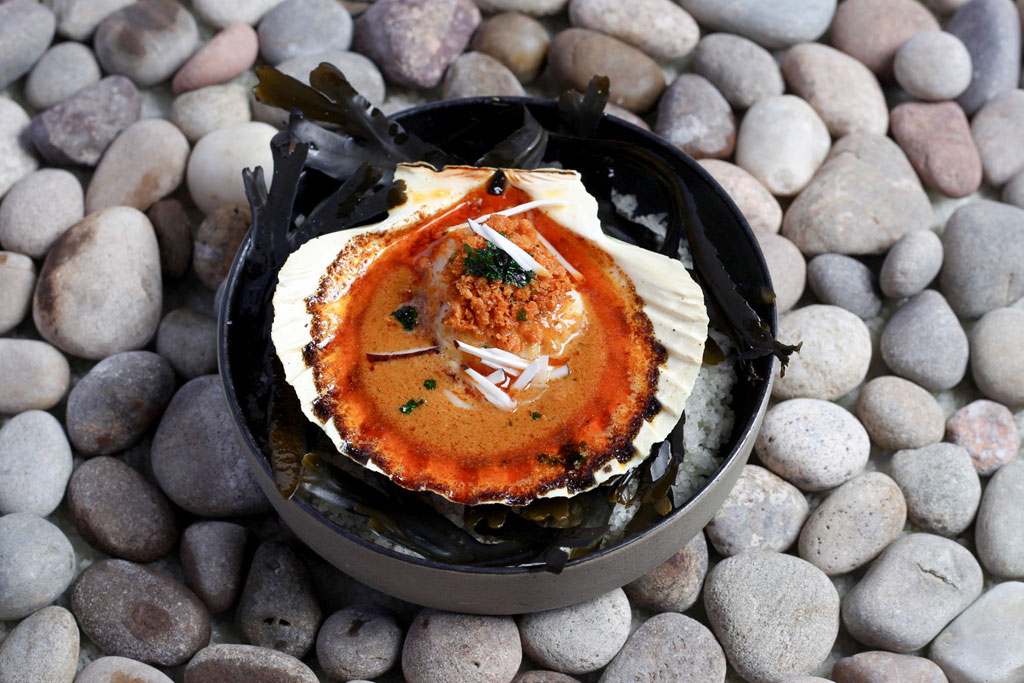 The tasting menu is the obvious (and reasonably priced) way to enjoy all that Benares has to offer, but there is more fun to be had in speaking to the friendly and attentive team of staff, all of whom are passionate about their favourite dishes and recommendations to put together a menu from the a la carte offering. This is particularly true when the time comes to order pudding. Do not make the mistake of thinking you are full, never has it been more important to order a minimum of three desserts for the table for sharing (yes, even if you are dining solo). These should include the Bhapa Doi, a trio of rhubarb, pomegranate and pistachio burfi is an absolute must, a light (but flavourful) trio of Indian milk-based sweets, and the Peanut Butter Parfait served with almond cake, cumin marshmallow and jaggery ice cream, which is like a kid's birthday party on a plate (in the most delicious way possible).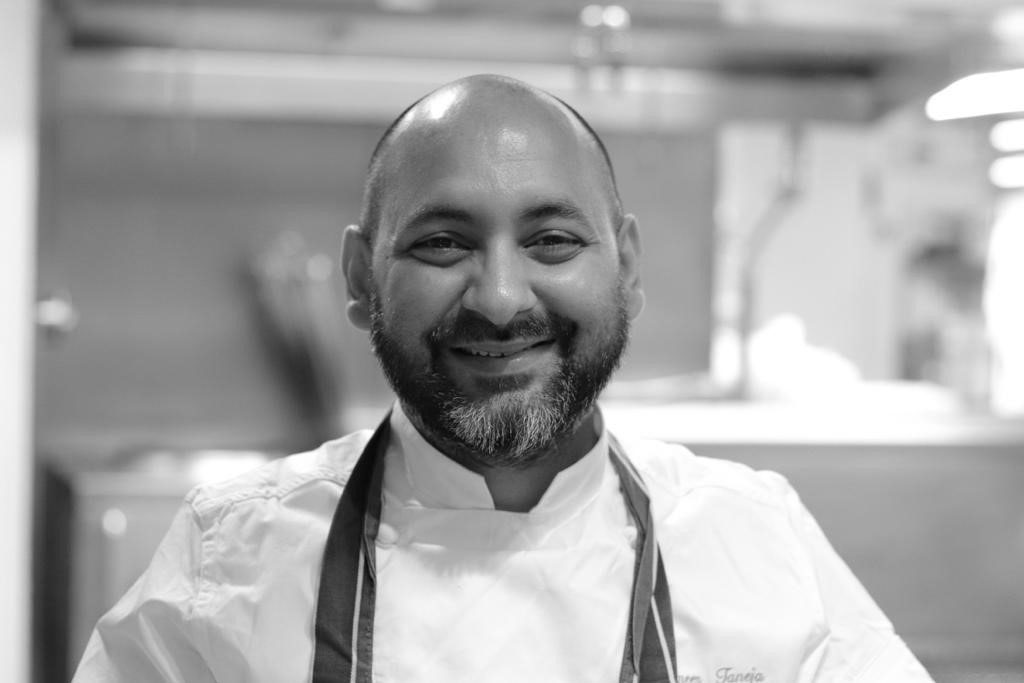 When it comes to drinks, Benares is as much a wine destination as it is a foodie's delight. With a list of 400 wine options, allow the sommelier to perfectly match a glass to each course, or opt for one of the indulgent spice-infused cocktails, (including the Passion Fruit Chutney Martini and the Elephant Safari with homemade cardamom & fennel sherbet). Whatever your tipple, take one more post-dinner in the Lounge Bar, a scene in and of itself where you'll find a trendy after-work crowd enjoying cocktails and bar snacks. This is no stuffy, sterile fine-dining destination, but a chic Mayfair favourite serving up modern Indian flavours with Sameer Taneja's injection of flair. Arrive hungry.
HOW?
The daily set menu, available for lunch and early dinner, offers two courses for £29 or three for £35, whilst the Thali business lunch (£33, Monday-Friday) promises to have you in and out in 45 minutes. The six-course tasting menu (£98pp, vegetarian £89pp) has the option of adding a wine pairing flight for £59pp or £89pp. benaresrestaurant.com
READ MORE: