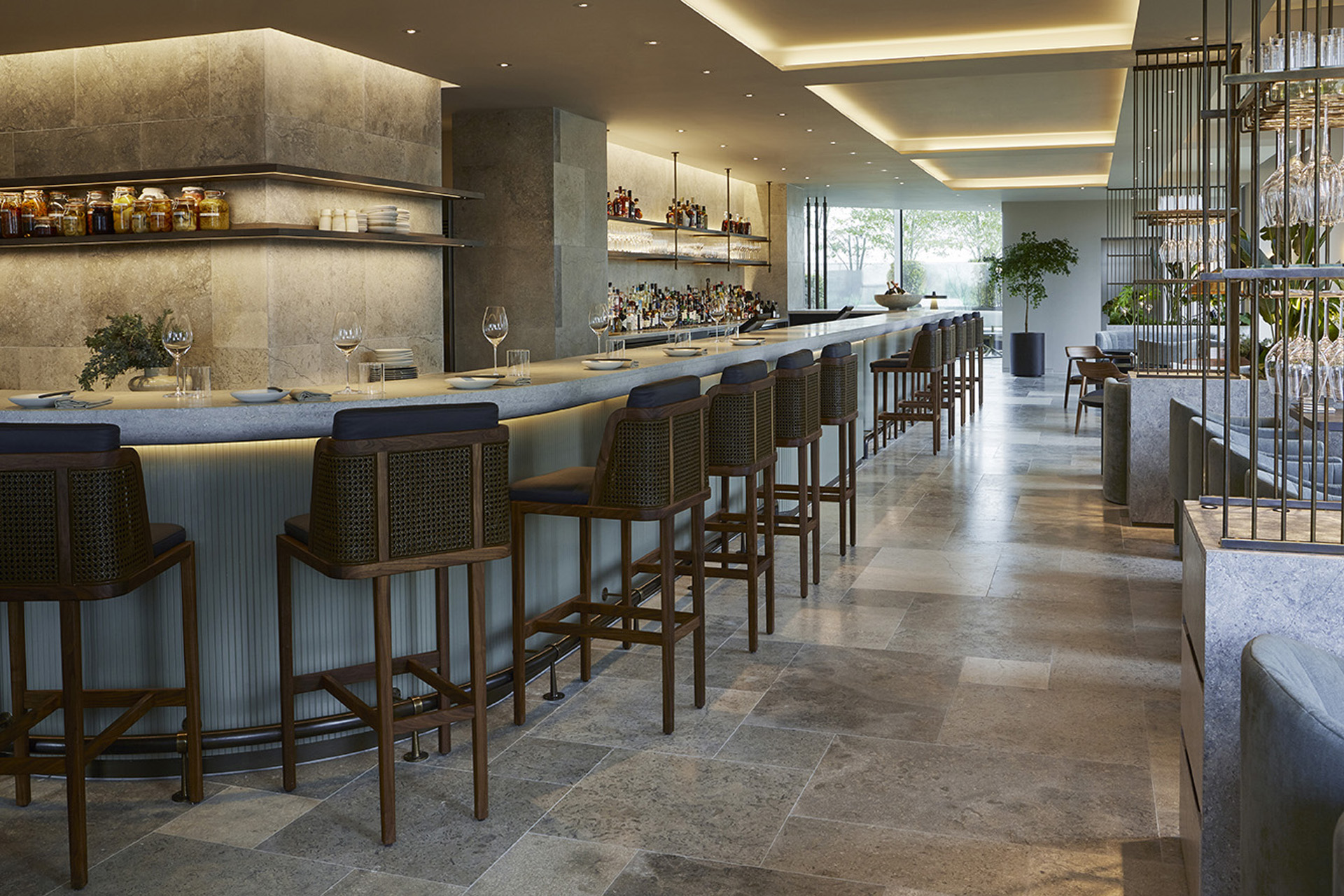 Restaurant of The Week: Allegra, Stratford
Patrick Powell is leading the foodie brigade down to Stratford
Sofia Tindall gets acquainted with the trendiest new spot in Stratford, complete with a roof garden and interiors by Space Copenhagen.
Restaurant Review: Allegra, The Stratford
How appropriate that Harry Handelsman, the man responsible for bringing the concept of the loft across the water from Manhattan to London, should be behind Allegra. The latest addition to the Stratford skyline, this high-dining concept is a new feather in Handelsman's cap (sitting alongside Chiltern Firehouse and St Pancras Renaissance Hotel). Throw Head Chef Patrick Powell (another Chiltern Firehouse alumnae) into the mix, and you have a combination bound to seduce any Londoner who can't resist brunch, cocktails, or dinner with a view.
Perched at the top of The Stratford hotel, reaching Allegra requires whizzing all the way up in the lift to the seventh floor, where you'll duck into an urban, subtly-industrial bar – the work of interior design company Space Copenhagen. Smartly-lit polished concrete dominates the feel of the interiors, and a long bar sweeps out onto a sculptural roof garden connecting the indoor and outdoor restaurants. If you arrive early – this is the perfect place to have a little wander and admire the views while you wait to be seated. Of course, they aren't quite as dazzling as what you might expect from a rooftop location in the City or west, but compromises have to be made somewhere, and this is one of very few at Allegra.
London's Best Rooftop Bars & Terraces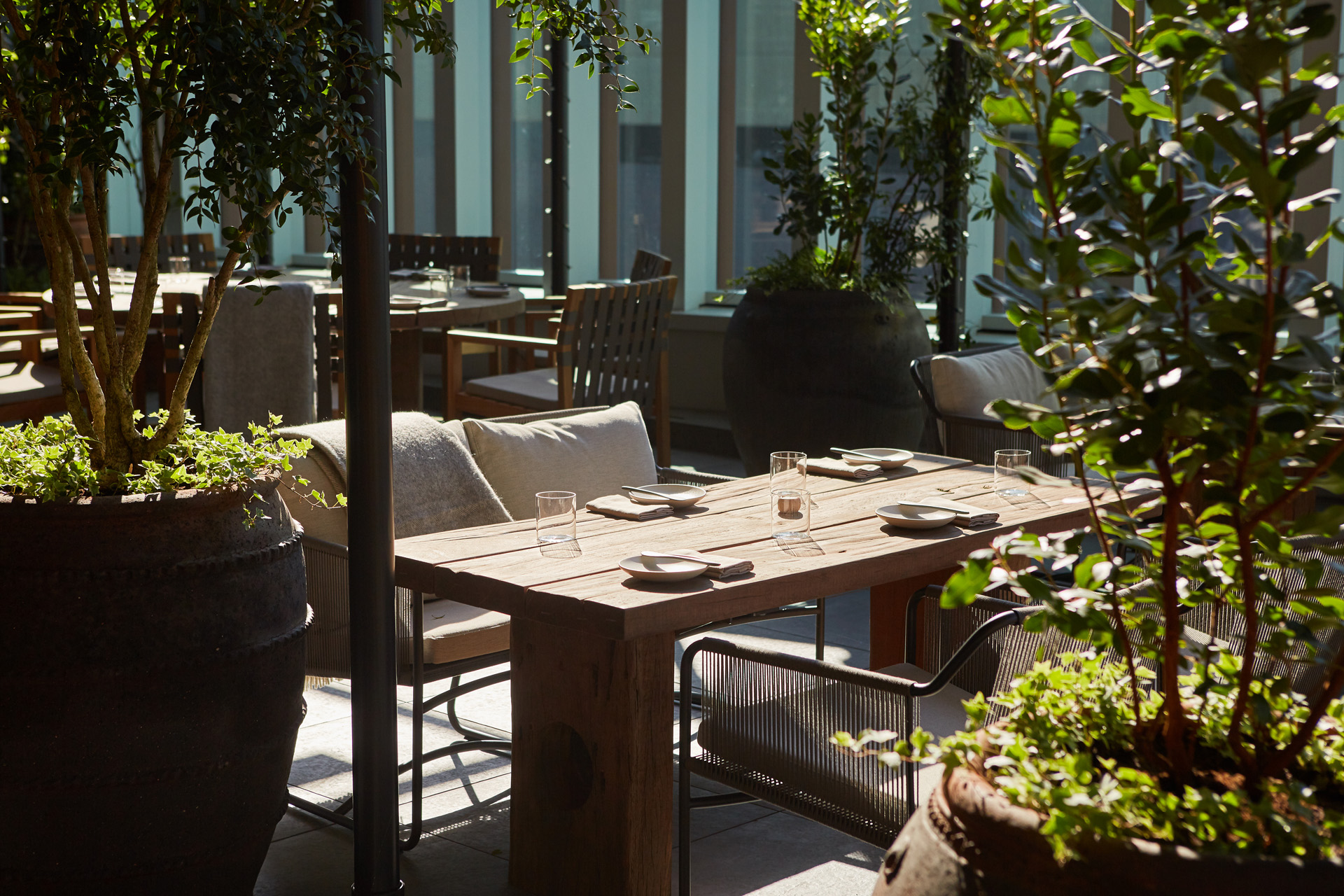 We manage to pick one of the only sunny days London has to offer to visit, so it's a joy to be led outdoors to the botanical terrace, complete with greenery draping from a pergola and tables strategically positioned to catch the sun. Allegra's already winning some major points, but scores even more when one of the stylish, attentive staff arrives the moment after we're seated bearing two '7th Garden' cocktails. Refreshing, summery and zingy, it's the perfect warm up act for a procession of imaginative small plates which make up the brunch menu.
It's worth noting at this point that if you're looking for the traditional eggs and smashed avo brunch experience this isn't it – but Patrick Powell's take on brunch food, led by delicate flavour fusions and always presented with an artistic flourish, is worth breaking tradition for. First up is peach slices on a bed of what I assume is burrata but which I'm told is actually stracciatella – an enriching, gooey cheese made with panna with almond flakes and elderflowers scattered on top, and fried chicken with lashings of aioli for dipping. Worth a mention, too, is Allegra's answers to 'fries' – a bowl of fried potato cubes tossed in mustard and topped with pickled red onion which is perfect for picking at between courses.
Al Fresco Dining: London's Best Restaurants with Gardens
Who knew that brunch could be a three course affair? I certainly didn't, but Allegra doesn't do things by halves. After the snack and salad course comes the mains. Keeping the adventurous culinary spirit afloat is truffled croque madame – essentially croque monsieur which has been given the royal treatment with truffled mushrooms and egg yolk oozing through its layers. The vibe is relaxed enough to share around, so if your dinner companion's choice is giving you food envy, eyebrows won't be raised if you want to swap and share.
By the time a dessert menu appears, you might be feeling ready for an afternoon siesta and a more forgiving waistband. But isn't there always a little room to find for something sweet? The grilled apricot mille-feuille is a Baroque tower of sweetness, laced with rosemary and honey and pleasingly crunchy, and shouldn't be missed. Craving something more earthy? I'd recommend the chocolate tart with pickled black current ice cream.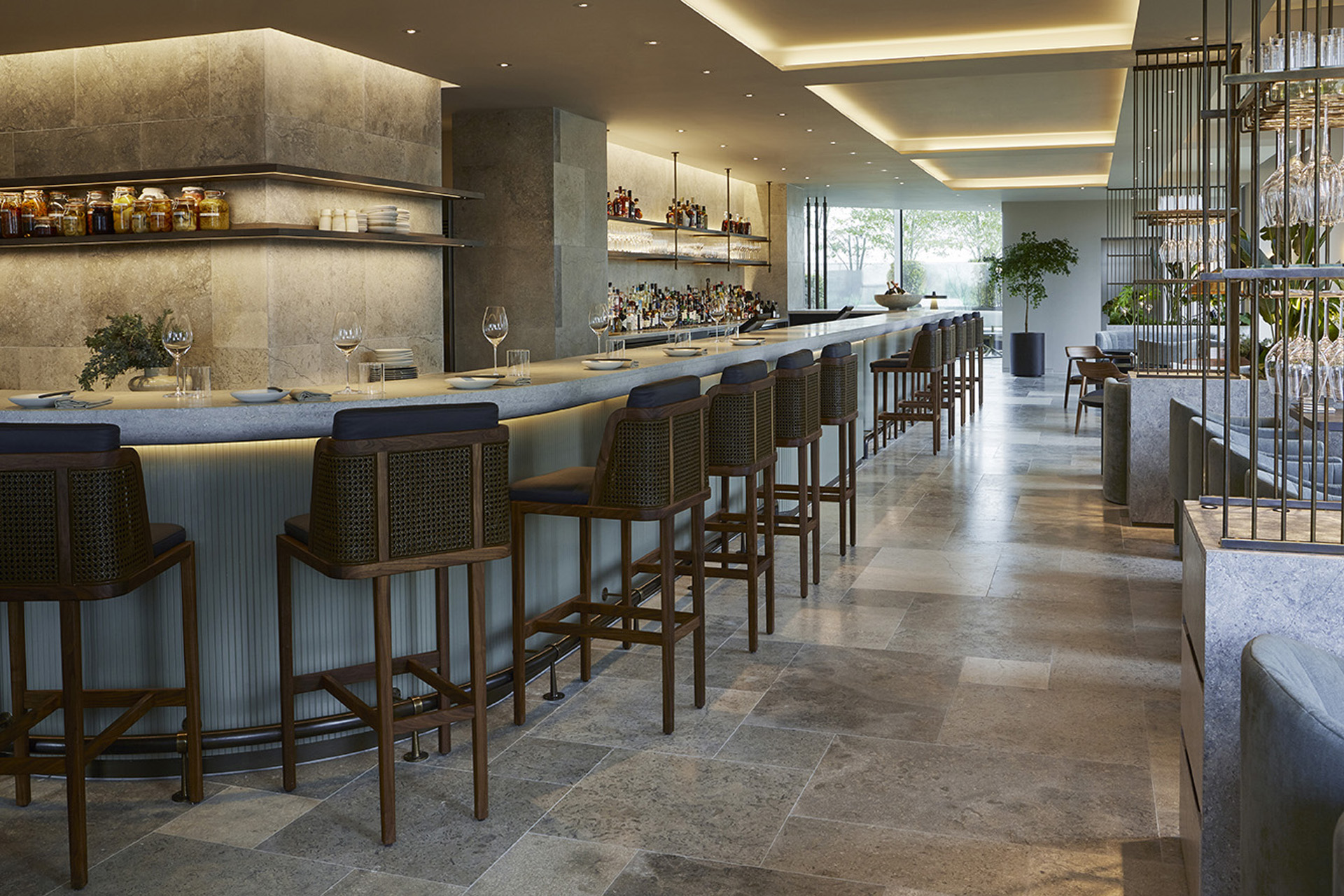 Stratford isn't as abundant in historic statues, pretty streets or leafy parks to drink in on a post lunch stroll – but there's something to be said for having Westfield on the doorstep for perusing summer dresses or doing a quick Saturday shop without having to trawl all the way back across London.
And if Allegra is a sign of things to come; I think it's safe to say we could expect a bit of a budding foodie scene to be putting down roots in Stratford soon. Make sure to get your reservation in before everyone else has the same idea. Whether you're a cocktails in the evening person, long lunch in the afternoon lover or up bright and bushy tailed for brunch after spinning on a Sunday – with autumn closing in, I can't imagine a better spot to enjoy a golden London day.
READ MORE
Al Fresco Dining: London's Best Restaurants with Gardens / Restaurant of The Week: Isabel, Mayfair / Restaurant of The Week: Above at Hide