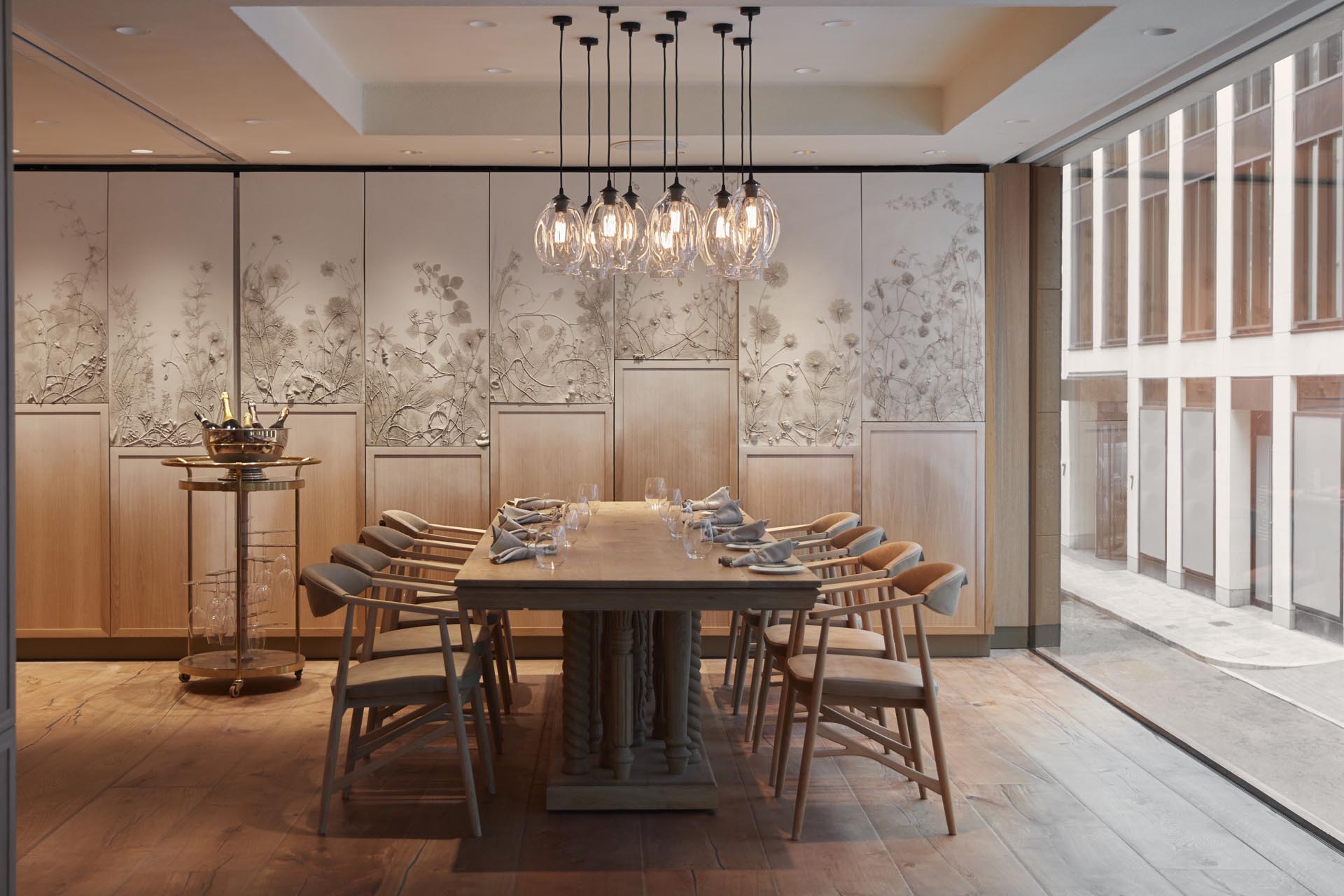 Restaurant of the Week: Above at Hide, Mayfair
---
Like the vintage wines in its legendary cellar, Hide just keeps getting better and better
What do you get when you combine Michelin Star dining, a wine list from the finest supplier in west London, and a new Roux scholar chef upstairs? Sofia Tindall test drives the new tasting menu at Above at Hide to find out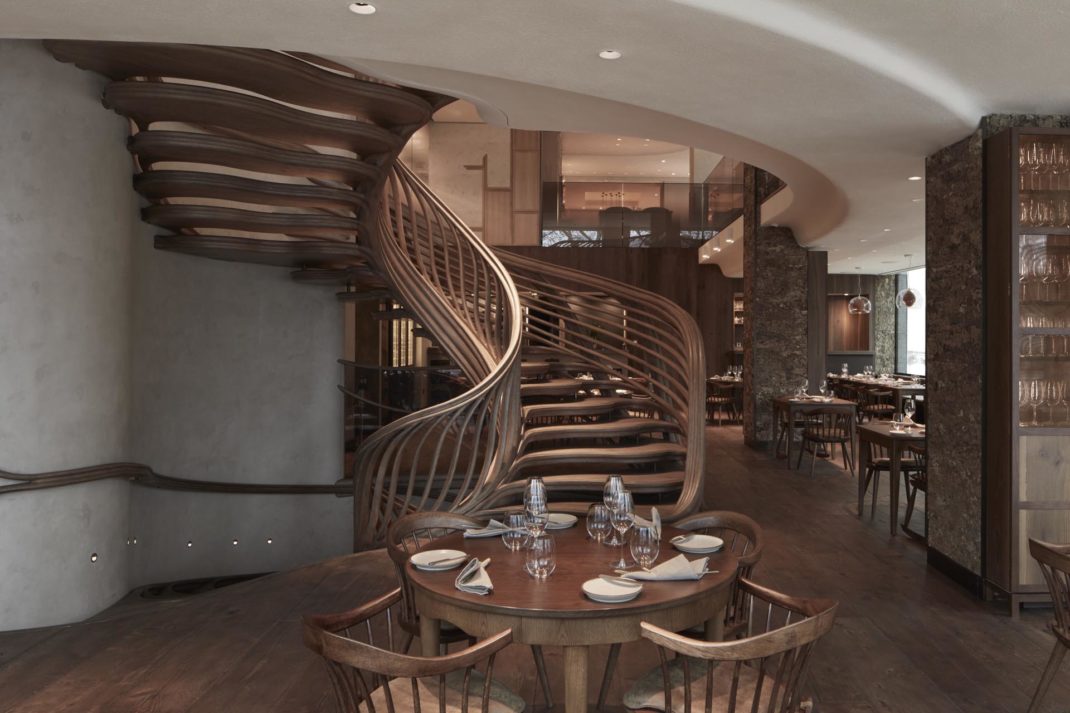 Restaurant Review: Above at Hide
There are some pairings which just fall naturally together; crab and caviar, Orkney scallops and peas and strawberry tartlet with spring blossoms (all of which, by the way, feature on Hide's menu), and then there is the match made in heaven that is Ollie Dabbous and Hedonism Wines. Throw in highly instagrammable interiors, a relaxed yet on-the-pulse clientele who know their sangioveses from their sauvignons and a new appointment of Roux scholar Martin Carabott as head chef upstairs, and you have Hide; a restaurant which has beguiled foodies and oenophiles alike since it opened its doors in 2018. As for me? I'm just excited for the chance to get out of my loungewear on a Friday evening, step unsteadily into a taxi on heels I haven't worn in a year and see what all the fuss is about.
The scene is set from the moment that you step through the doors with interiors by These White Walls – a contemporary autumn woodland conjured up in a lofty, art gallery of a space. Below is the bar, a tawny, subterranean cavern with undulating oak surfaces gleaming with bottles; Ground, a lively, buzzing hive of cosy low-profile tables; and the final frontier, Above, bathed in burnished bronze light with a cinematic view over Hyde park, and the floor dedicated to fine dining. The latter is where we'll be spending the evening; Dabbous piece-de-resistance, and a love song to British ingredients, showcasing his signature attention to detail and finesse.
London's Best Rooftop Bars & Terraces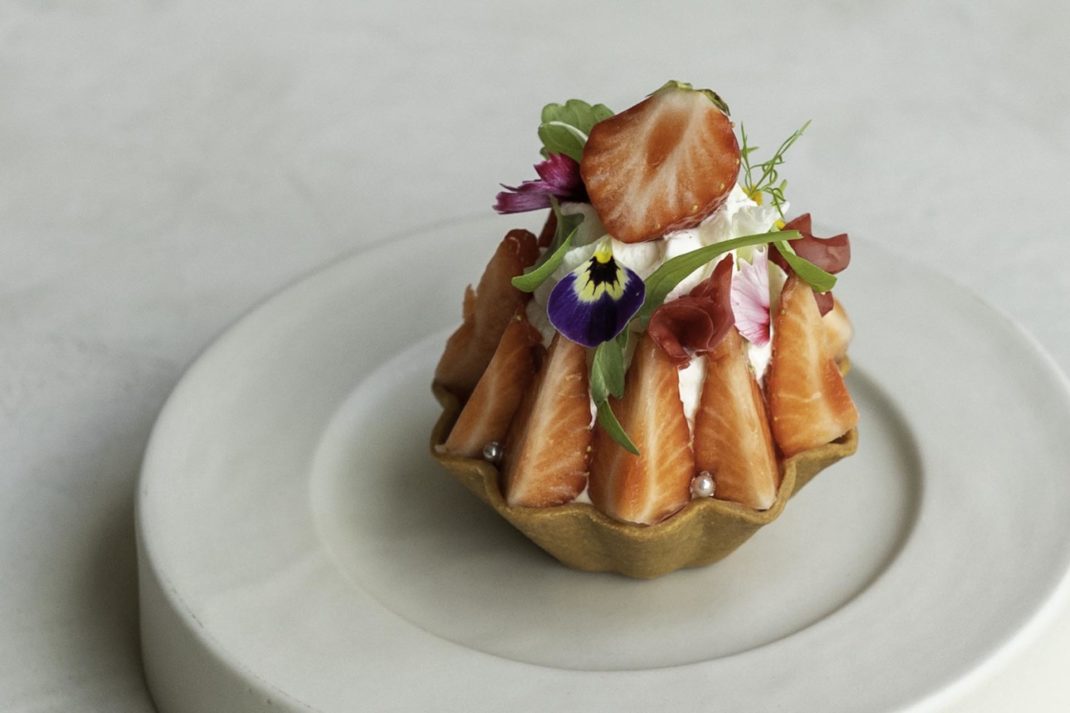 Our coats are whisked away on the ground floor by impeccably liveried staff, and we're led up that extraordinary Tim Burton-esque staircase swirling up through the floor to a table tucked into an intimate corner, which offers tantalising glimpses of dishes as they whizz in and out of the kitchen on fractured eggshell platters and tiny, steaming black cauldrons. The menu proves very difficult to narrow down to one choice. It seems rude not to opt for the eight course tasting menu, a tour de force of Hide's finest culinary moments as told by Carabott and carried off with a wine pairing by expert Head Sommelier, Julien Sarrasin.
Kicking off to a flying start, the first dish, bone and broth, nods to Hide's rustic inclinations; a dense, warming broth with morsels of gem lettuce crisped under the grill. No matter where you are in London, I find you can tell a lot about a restaurant by its bread basket and Hide's sourdough, smokily flavoured and fresh-from-the-oven makes a cracking first impression. Sparkling Riedel glasses are set out before us and ceremoniously filled with sparkling premier Bruno Paillard Brut for a quick toast, before the wine pairing gets into its stride with Frontonio Telescopico, an organic Grenache from the Aragon region of Spain.
Best Sustainable Restaurants in London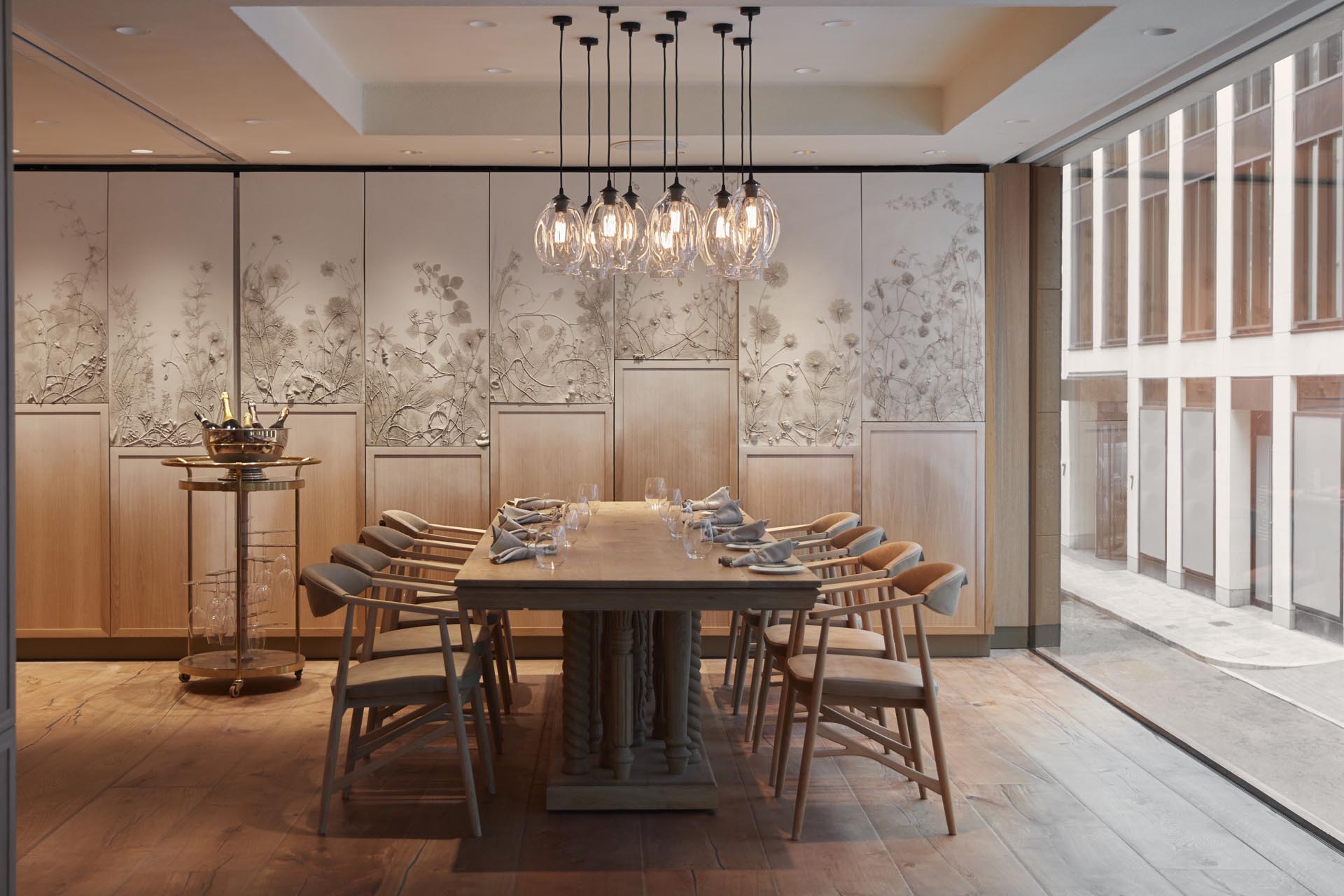 Next up is confit tamarillo, an extraordinary fruit somewhere between a tomato and a pomegranate in a puddle of fresh almond milk. With the lightest of touch and an encyclopaedic knowledge of the menu, staff whizz in between courses, folding rumpled napkins, whisking away finger bowls and apparating the second you appear from the loos to hold out your chair. They are (by a very small margin) my second favourite thing about Hide. The first is a close tie between the next two dishes.
Nest egg – Hide's leading star is a golden medly of egg yolk and mushroom which arrives in a bed of hay and has to be cooked for over two hours at 70 degrees. Buttery, earthy and smoky, it's surely what the chef's kiss must have been invented for. To follow is an exquisitely constructed tartlet, with a rose fashioned out of star anise-pickled beetroot set atop a lemony ricotta base, which demands pause for an impromptu photo shoot. Sarrasin pairs it with Hakkaisan Junmai Gingo sake, which I'm told has been aged under snow for three years, elevating the vibrancy and brightness of each forkful to perfection.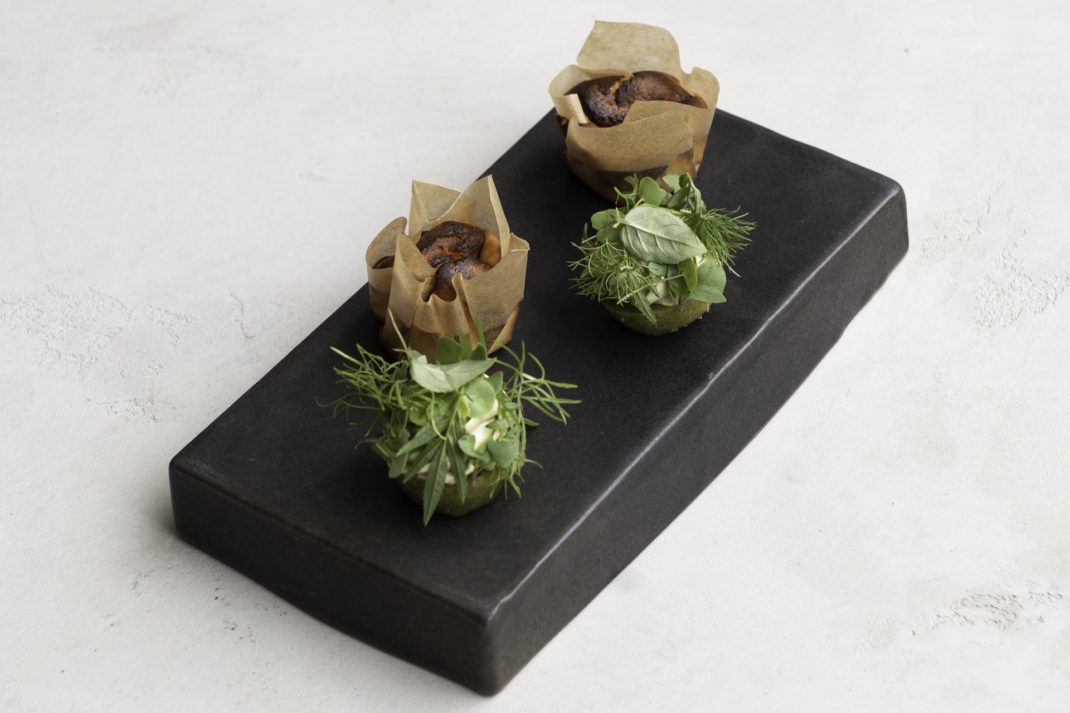 I'm wondering if the menu has peaked early; but it just keeps raising the bar, demonstrating how Dabbous secured that shiny Michelin Star by embellishing meticulously sourced British ingredients – scallops from Orkney, buttery crab from Brixham, lamb from the finest Lakeland Fell flocks and spring vegetables – with artistic finishes; a dash of pickled elderflower there, a smoking of eucalyptus here, and tiny Pertuis asparagus. Framed by a wine pairing that spans the globe, from far-flung corners of Georgia and Armenia to the more conventional vineyards of South Africa and France, the overall experience is a sumptuous blend of Louis XVI extravagance underscored by Dabbous' signature attention to detail, all executed with a feather-light touch and none of the starched pretension usually found in this postcode.
By the time the final course arrives I have to wonder if I will ever be able to eat anything again, but then the cheese trolley rolls forward – a towering gilded cart covered in glittering domes – and I'm powerless to refuse a sliver of goats cheese wrapped in ash, with relish, decanted into a extraordinary pot made from a dehydrated onion skin.
It feels like letting the side down when, basking in a caerphilly and sauterne-induced glow, we exit in an Uber rather than an understated limousine (á la Hide's glittering clientele) but perhaps next time. Either way – safe to say I'll be back soon. Like the vintage wines in its legendary cellar, this Mayfair favourite just keeps getting better and better.
READ MORE
Restaurant Of The Week: Tavolino / Best DIY Recipe Kits / Restaurant Of The Week: Gymkhana