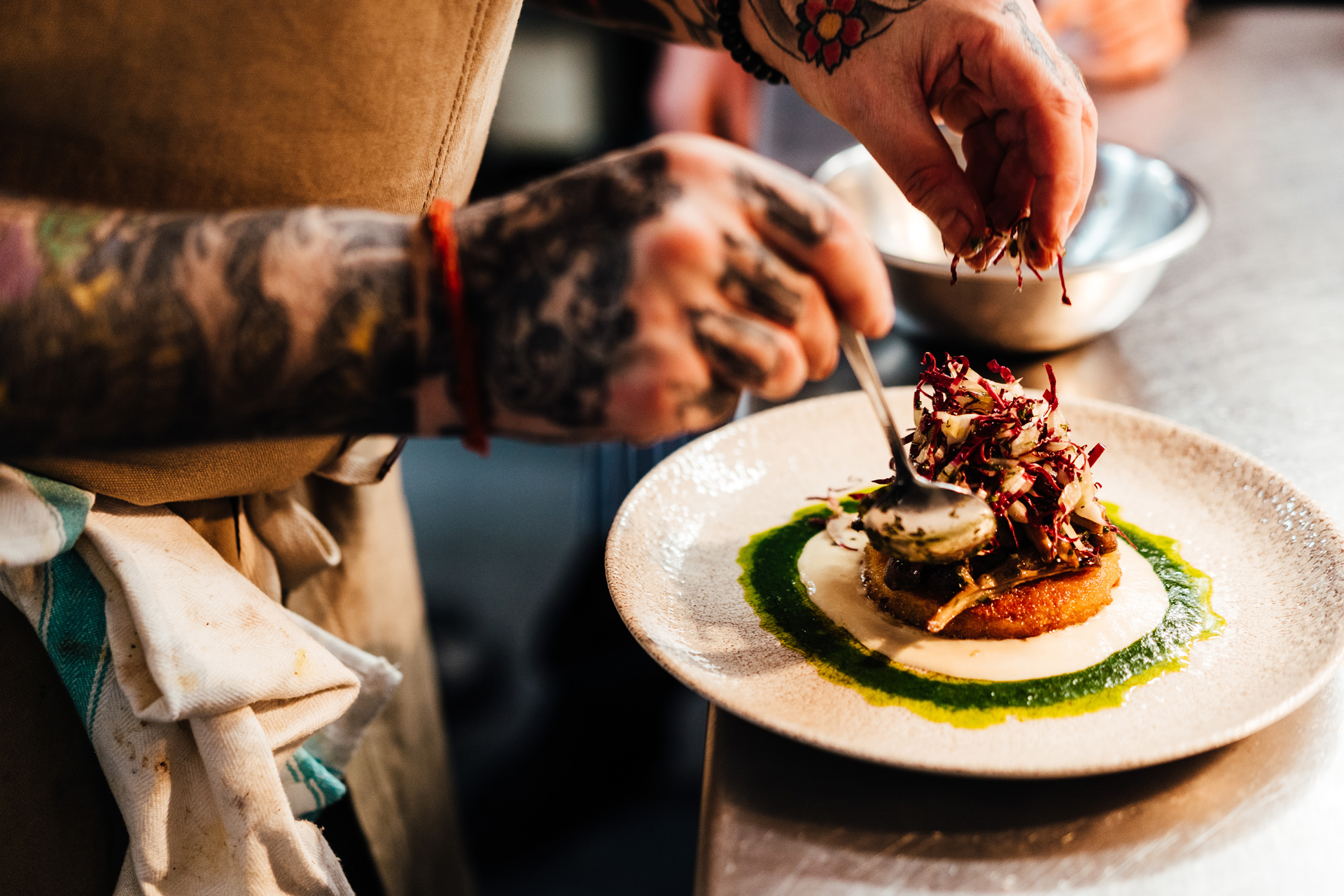 Restaurant of The Week: Cellar, Hammersmith
---
Globally-inspired food, seasonal cocktails and sustainable wine – Cellar has it all
A hop, skip and a jump from Hammersmith tube station you'll find Kindred members' club, and its lively restaurant Cellar – where seasonal, globally-inspired food, low intervention wines and illuminating events come together under one roof. By Sofia Tindall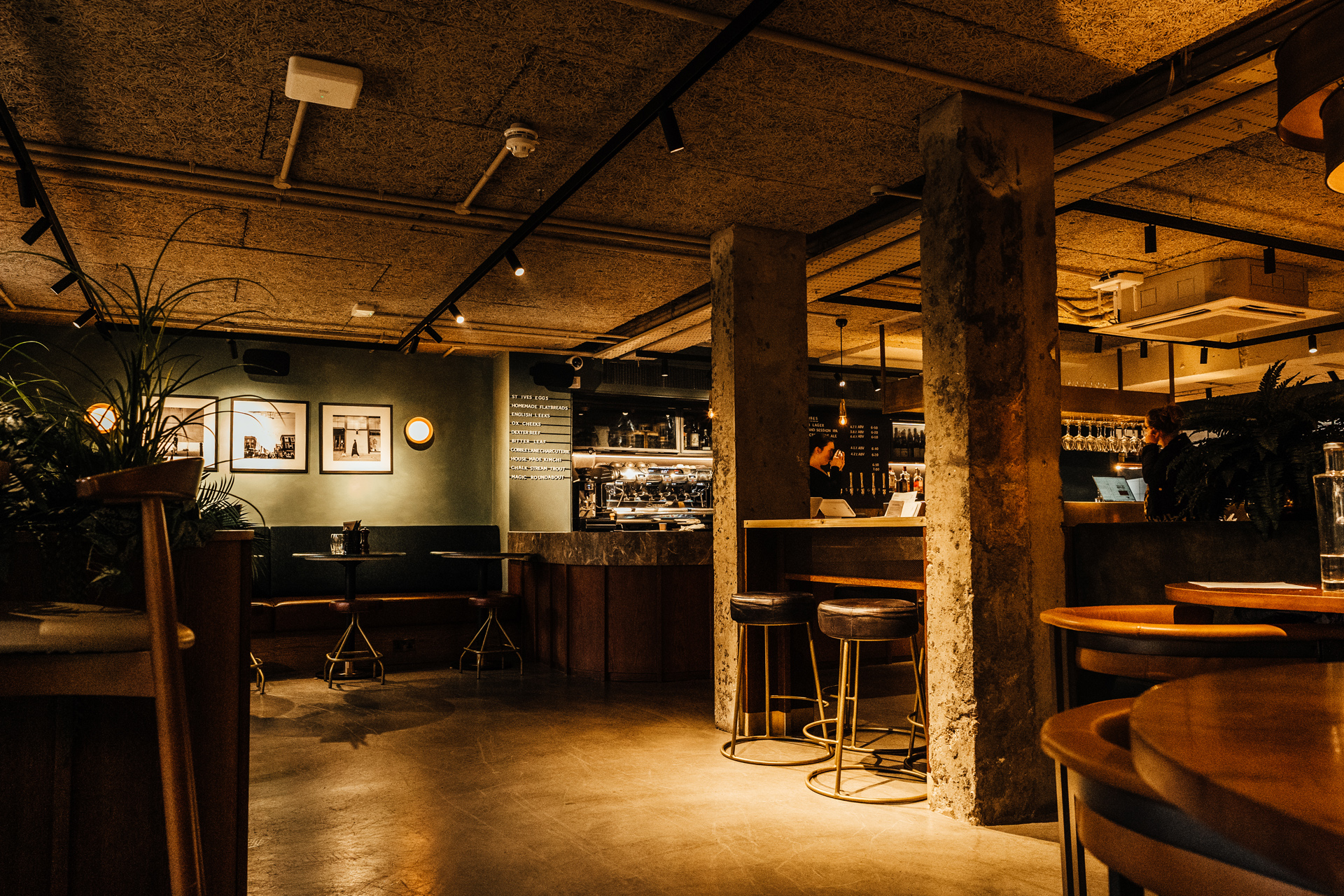 Restaurant Review: Cellar, Hammersmith
Hammersmith roundabout might not be the place you immediately associate with ultra hip dining and cutting-edge culture, but that's been changing thanks to Kindred, a members' club set across 3 floors of Grade II listed Bradmore House, which opened its doors in 2019. It is built on foundations of conversation, community, and – in the more literal sense – its ground floor restaurant, Cellar, which ties together the spirit of Kindred with a dash of globally-inspired cuisine and low intervention European wine for members and non-members alike.
Thanks to head chef Andrew Clarke (who also recently opened his first restaurant, Acme Fire Cult, based on live-fire cooking) the menu sets the tone with cool riffs on the classics – whether roast potatoes drizzled with tahini yoghurt or 'Bloody Mary' fries (spiced of course with Tabasco and Lea & Perrins). Don't be fooled by adventurous culinary inclinations though, the heart and soul of Cellar is still pared-back simplicity. Think sharing plates which are perfect for shuffling around the table and picking at Tuscan-style as you chatter over the hum of laidback Latin beats.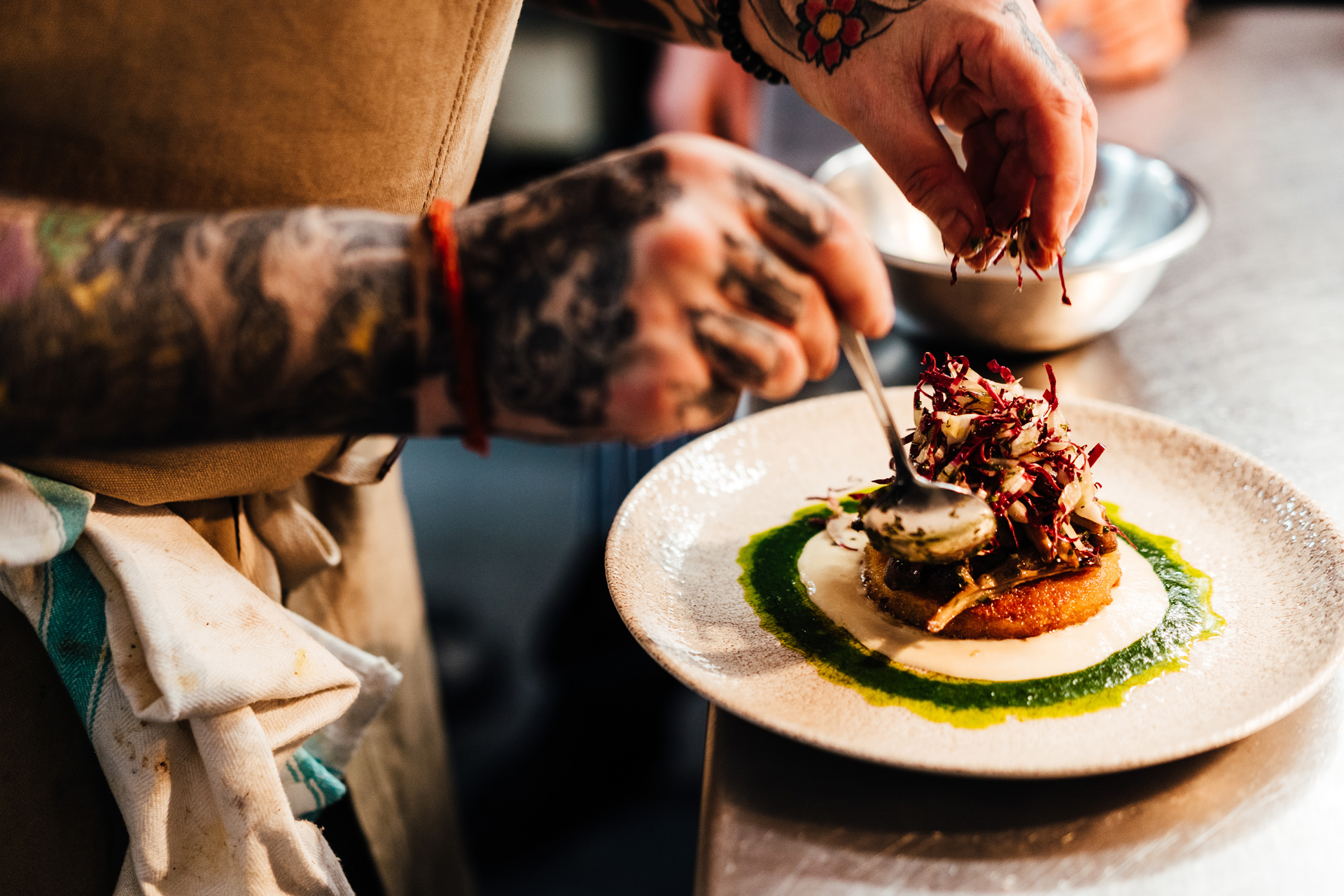 The interiors formula is one Londoners will be well-versed in – sculptural lighting, pistachio-green walls and rough-and-ready industrial accents, but in summer heatwaves you may prefer instead to install yourself on the verdant, vine strewn terrace and soak in the atmosphere of London after hours. Inside or out, the setting is perfectly pitched for low chatter and long, lazy lunches stretching out long into the afternoon.
On then, to the menu. Chef Clarke earned his stripes on the grill, so make sure you get a taste of some of the speciality barbecue-style dishes – Korean spiced Dexter beef or grilled Tamworth pork chops are a good place to start. Plant-based dishes don't disappoint either, and mains like celeriac 'schnitzel' and roast squash flatbread with mint and seed pistou prove Clarke has more than one string to his bow. These sit alongside a rota of sides like little grilled cheese with kimchi and charred-to-perfection corn on the cob dusted with parmesan, meaning vegetarians don't miss out on the open-grill style dining experience.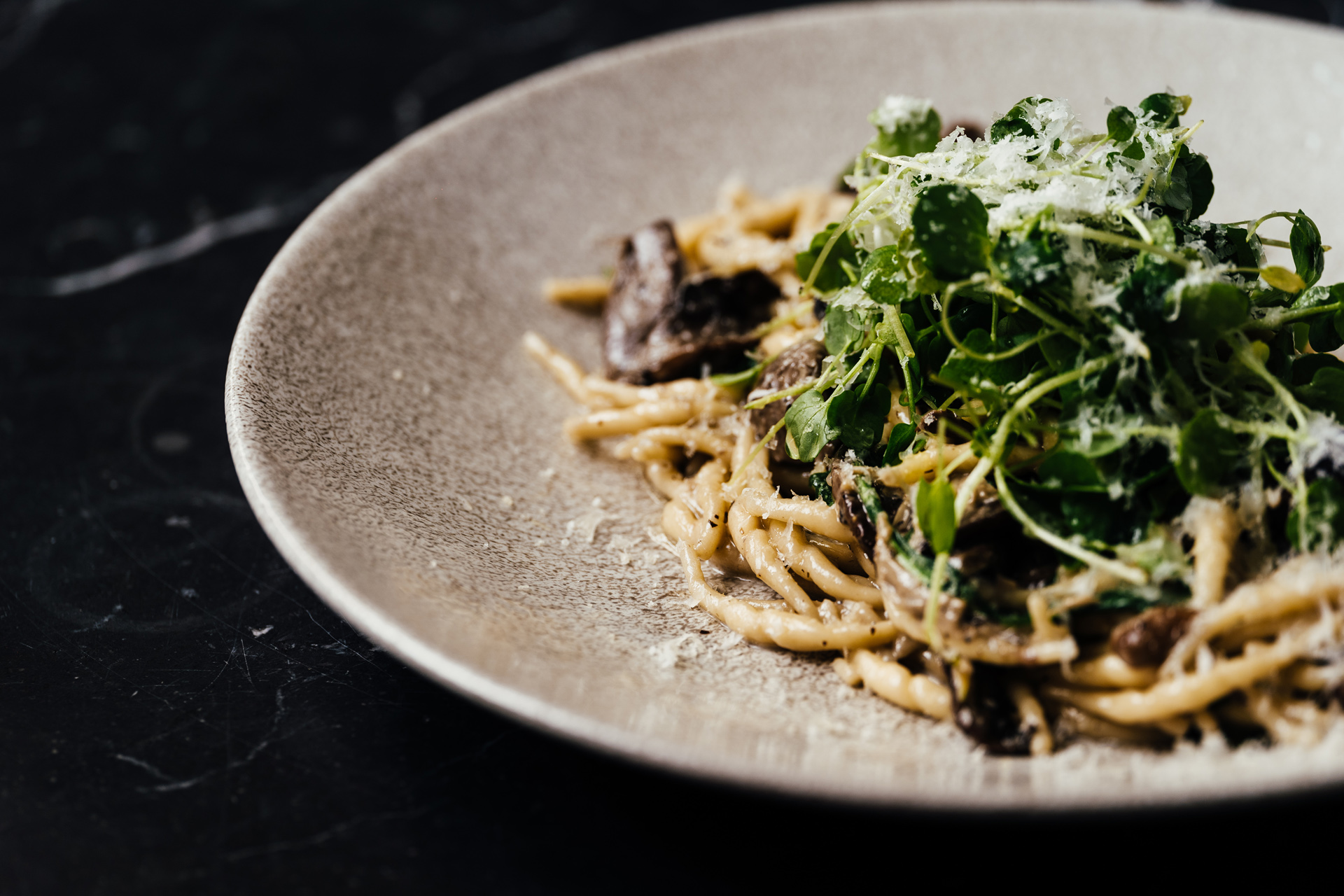 And what kind of cellar would this be without a fabulous list of wines? While dining you'll sip on a curation of sustainable and low intervention wines sourced mostly from small batch vineyards ranging from Italy all the way to Slovenia. So if you have a wine loving friend, make sure you bring them along to sample the spoils.
Top marks for dessert (in my books) goes to the chocolate ganache – which is like a fancy Snickers bar topped with blood orange marmalade and macadamia nuts. If you're ready to test your waistband to its limits, Cellar's own version of bread and butter pudding with rhubarb compote is surely the best way to do it.
Best of all you won't even have to think twice about the dreaded Uber surge, after paying your bill you can walk straight out into Hammersmith station and directly onto a tube. Illuminating events, soulful, sustainably-minded food and a handy exit route from rush hour all under one roof? I'm sold.
BOOK IT: 
wearekindred.com; 020 3146 1370
 READ MORE
Launceston Place / Midsummer Menu at Ekstedt at The Yard / Apricity