Sofia Tindall reviews Gymkhana in Mayfair, which has re-opened following a temporary closure caused by a kitchen fire last year…
Gymkhana has the unmistakable A-list confidence of a restaurant that has graced the streets of Mayfair before, and that's because it has.
When a kitchen fire wiped out the lower half of this café society eatery on Albemarle Street last June, you could almost hear W1S gasp in unison. Where would clusters of men in dishevelled Armani sip on club cocktails, or glossy-haired girls from around the corner in Notting Hill toy with lotus roots over Instagram?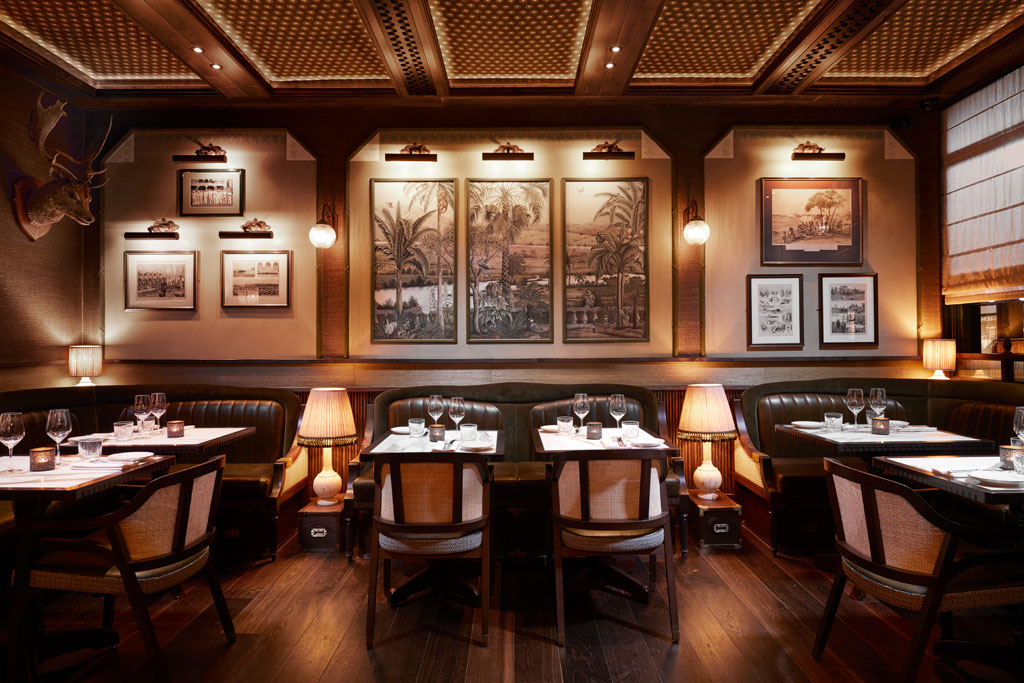 Of course, Gymkhana has far more substance to it than that. Unlike some other Mayfair establishments (mentioning no names) it can put its money where its Michelin-starred mouth is. The food by returning head chef Jitin Joshi is an exquisite blend of chatpatta Indian food and classic pan-Indian flavours. After it's re-opening in February earlier this year, it's risen like a phoenix from the ashes complete with new interiors by hot new designer on the block Sam Hosker (straight from Eccleston Yards); more sumptuous, mahogany-panelled and James Bond villain-like than ever before.
Furthermore, this is one of the rare places in London where diners put their phones away and appreciate the food. Who wants to be pre-occupied with emails when you're presented with Amritsari shrimp and goda masala gobi? Cauliflower – traditionally one of England's least inspiring vegetables – is the main ingredient of the latter. Joshi's is pimped out to the nth degree with mango ginger raita and aromatic ajwain (a bitter, seed-like Hindi fruit), and a star of the menu. The delicately charred exterior gives way to a tender, creamy centre, a blast of spice tempered by zesty citrus weaving through, with a generous dollop of mint yoghurt on the side for the spice wusses.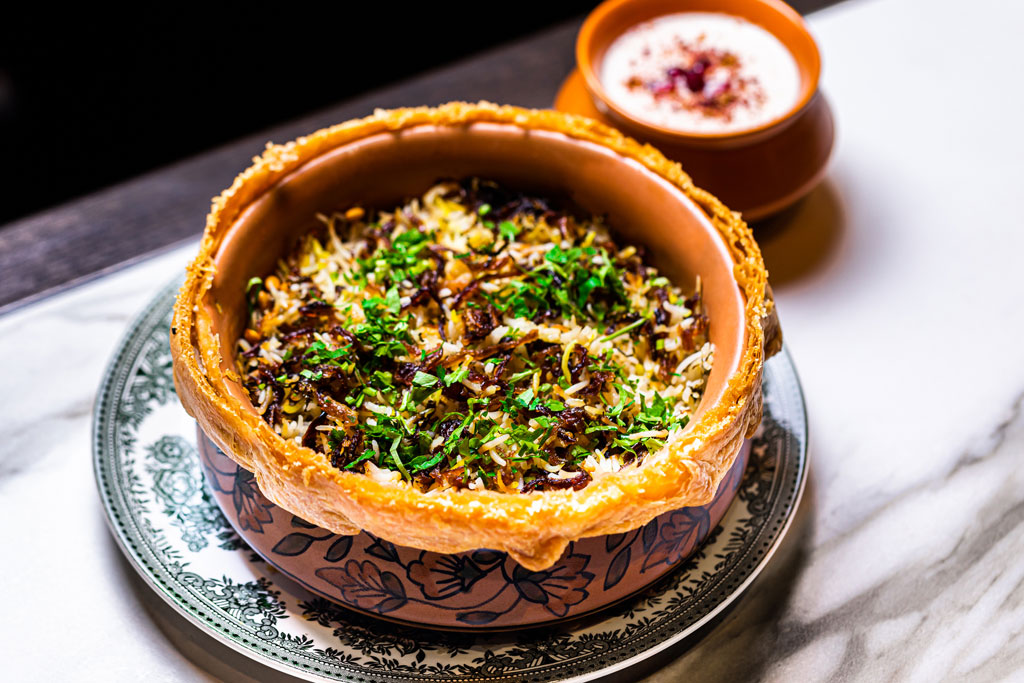 Wine is a difficult one to pair with Indian food – German Holger Koch and Austrian Grüner Veltliner all work hard for their place on the wine list. Without doubt, however, the best tipple to accompany Gymkhana's menu is its club cocktails. The silver sip gimlet seduces me instantly; it's a discerning blend of gin, silver needle white tea and lime blossom honey, undercut by delicate jasmine which perfectly ties together the heady cornucopia of flavours on the menu.
Moving on to the main courses, gucchi, khumb and truffle pilau arrives in what can only be described as a miniature soufflé. An extraordinary sight to behold, pastry froths over the edges of the bowl like an enormous Yorkshire pudding studded with sesame seeds. The purpose of these culinary theatrics, I'm told, is to marinate together the different spices and flavours, with a hunk of black truffle grated over it in front of you as the final flourish.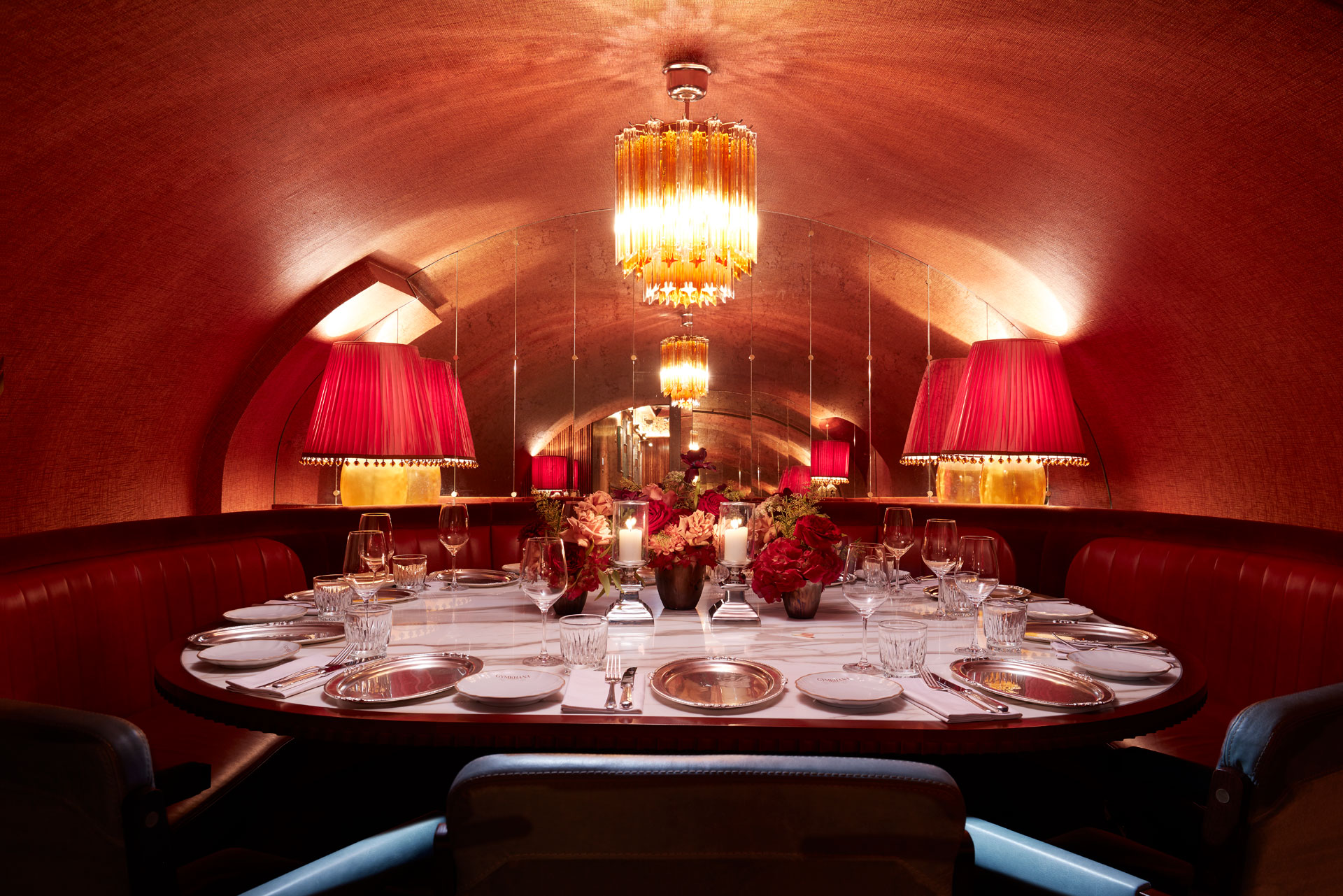 Like a Grimm's fairytale, all of the dishes are right-sized, neither too small or too large and seem to magically refill when you're not looking. Lamb chops come ruby-red with tandoori, seared and tender. The mains are muscular and pack punch but sides are a surprisingly delicate, offsetting the drama of the bigger plates with radish and mint, pomegranate raita and mustard and mint chutney. The naan is also a major hit. Light and cloud-like with crunchy onions and is so delicious that my boyfriend has to wrestle it off me in between courses.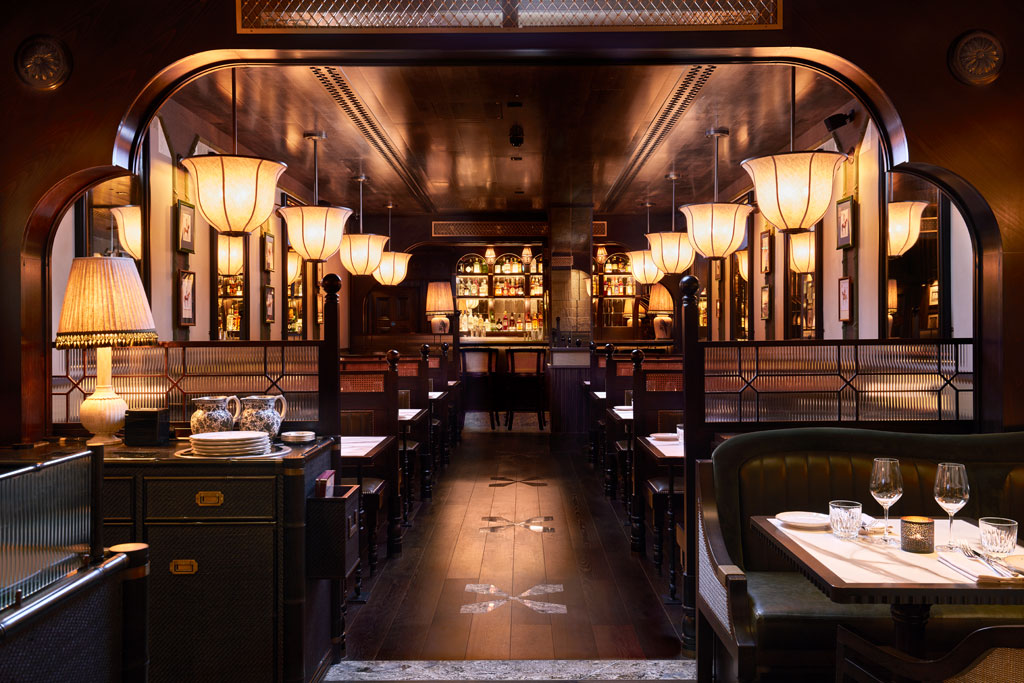 In between bites – I can't help but also notice that everyone seems to be having a good time at Gymkhana. The smart door constantly swings back and forth with smartly-dressed groups of bankers and men braying over glasses of Chardonnay, but no-one is in a bad mood or glued to their screens. An antidote to the humourless green tea and matcha-fuelled times we have found ourselves in, it's one of those rare species of restaurant that revives the spirit of the naughties; eye-wateringly expensive wines, starters beginning at £18, yet everyone enjoying the good old dolce vita.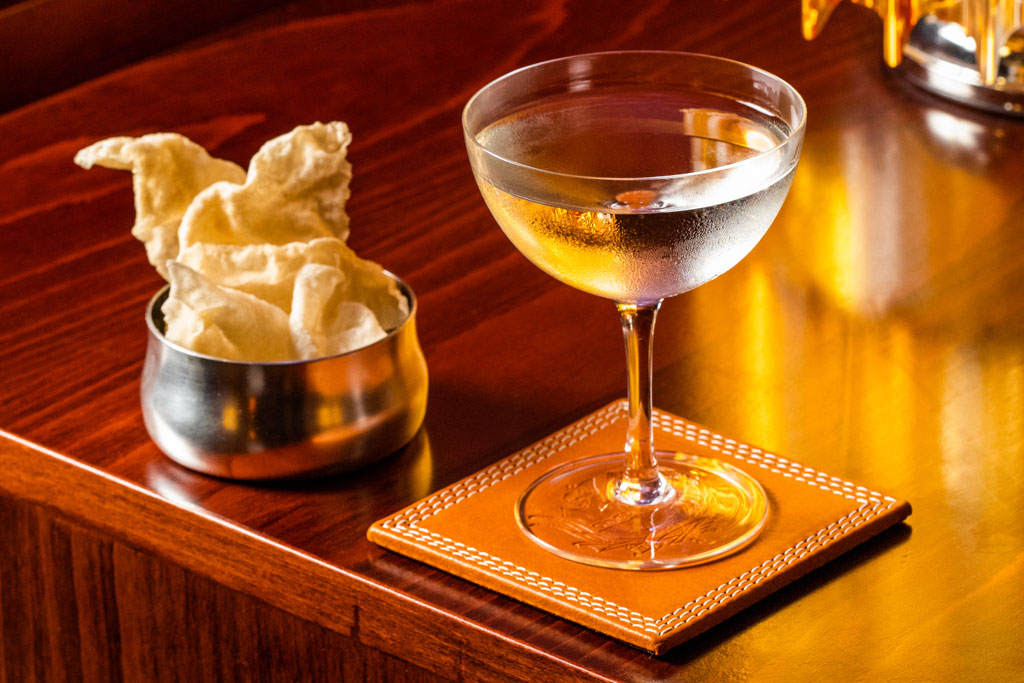 Perhaps everyone's in such a good mood because dessert is still to come. And it's everything that makes your heart beat a bit faster: resplendent stacks of khoya and bramley apple shahi tukra, with the Gymkhana crest stamped on top. The pondicherry chocolate fondant is just what fondant should be: melting in the centre, with chocolate oozing into the nutty chikki ice cream. By the last spoonful I can barely move. Let alone vault onto a horse to compete in the equestrian sport this restaurant is famously named after.
Lucky, then, that it's just a hop skip and jump from Green Park station, where you can trundle off your food coma in peace. With the race well underway to reserve a table at this returning legend, you'll want to make sure you're leading the charge.
Tasting menu from £85 for seven courses. 42 Albemarle St, Mayfair, London W1S 4JH. gymkhanalondon.com
MORE RESTAURANT REVIEWS:
---