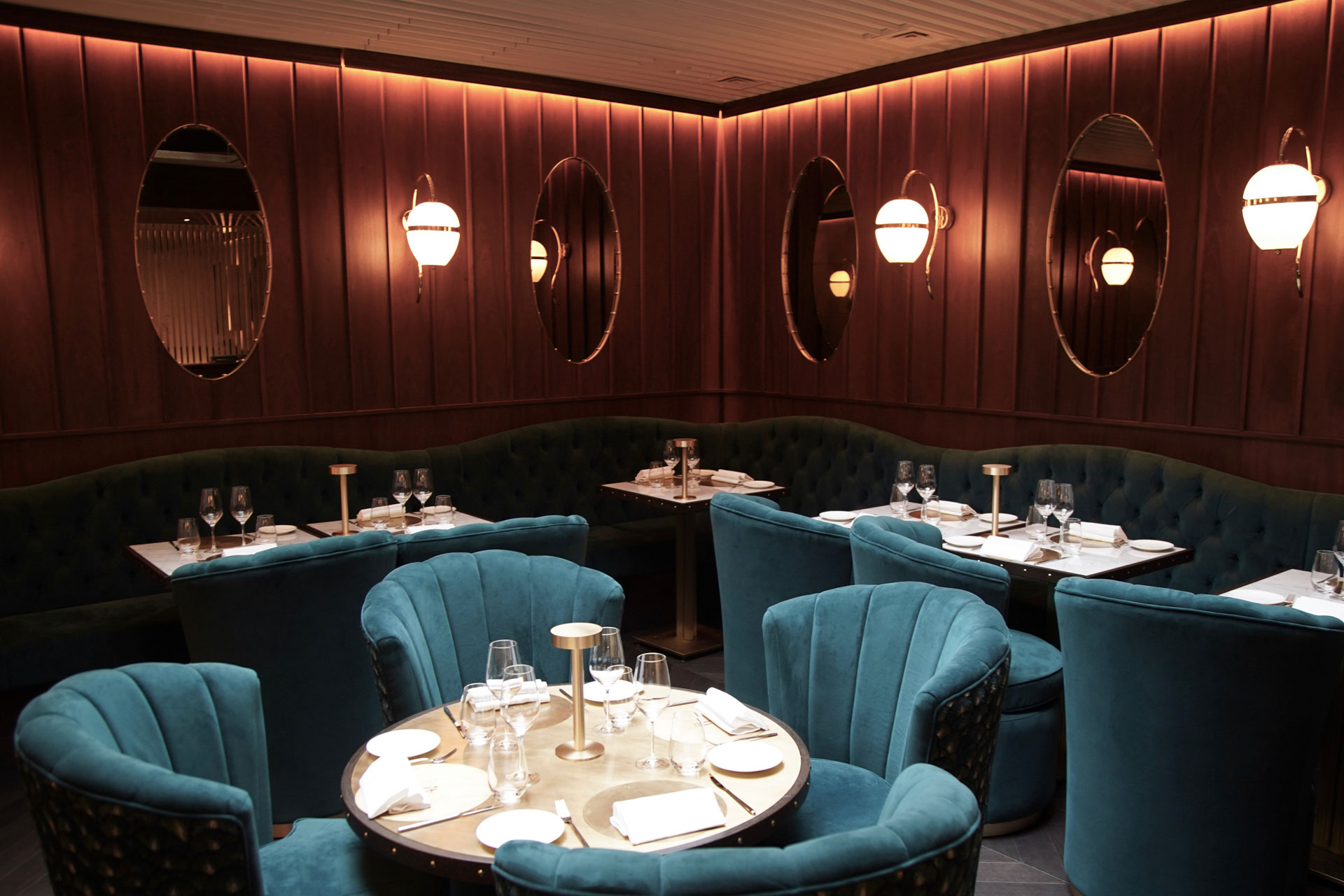 Restaurant Review: IT London, Mayfair
---
Seeking a bit of the glitz of the Med? We might not have as many yachts and choppers in London but you can still get the Ibiza experience at restaurant IT London, newly installed in a former art gallery in Dover Street.
Having successfully spearheaded this fine-dining destination in Milan and Puerto Marina Botafoch, Alessio Matrone's foray into London's most exclusive postcode aims to deliver 'a totally different experience where fine Mediterranean cuisine meets the Balearic beat of Ibiza'. Two Michelin-starred chef Gennaro Esposito overseeing, with Adriano Rausa at the helm as head chef (straight from IT Milan, which has just been awarded a Michelin star). But can it stand to the test of a drizzling weekday in blighty? I went on a particularly grizzly Wednesday to find out.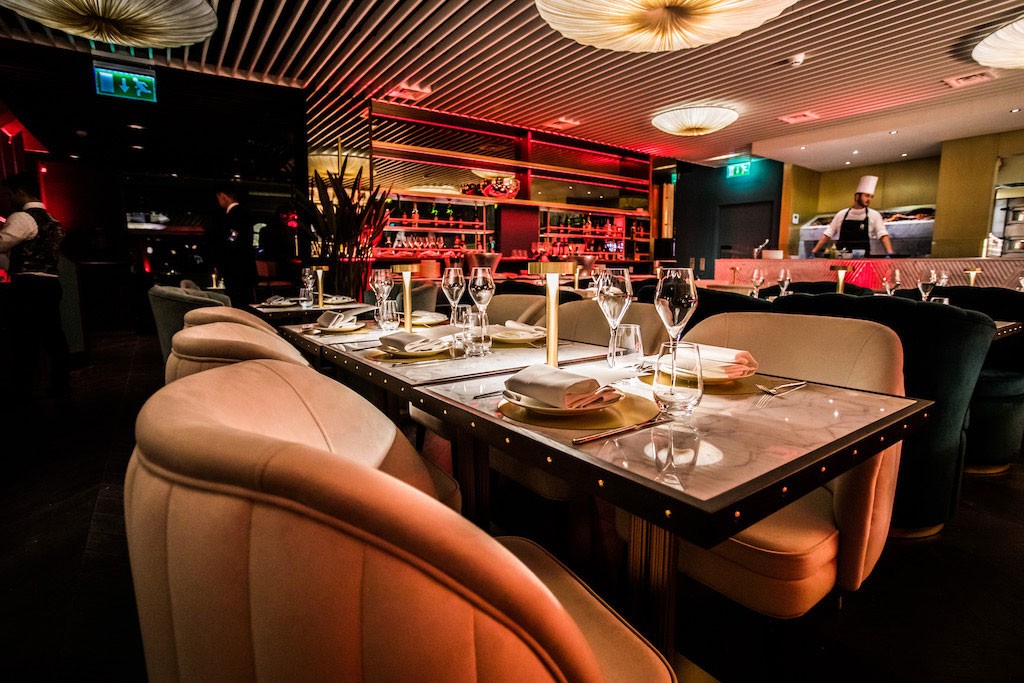 Through giant doors and decadent velvet drapes guests are greeted with an interior fusion of contemporary Art Deco and a particularly chic bank-tellers. Think shallow, scallop-edged velvet seats and a resident DJ providing sultry background beats. The giant marble bar, buzzing with the well-heeled and sharply dressed is the perfect place to enjoy a pre-dinner cocktail. Herbaceous Gin Basil Smash (just gin and lime with a twist of basil) is just the thing to shake a February day off: crisp, dry and unapologetically summery.
From there you're ushered – slightly tipsily – into the low-lit main restaurant where diners feast on a seemingly endless stream of sharing plates and bite-sized dishes. Fittingly, the cuisine is evocative of long, leisurely lunches on the beach, the tang of sea salt in the air. First up is perfectly crisped, crunchy pizza smeared in fragrant marinara sauce with a viscous glug of olive oil. It's followed by courgette tartare with a sorbet zing to it, grounded by almond flakes – a refreshing, palate cleansing twist before the main course kicks in.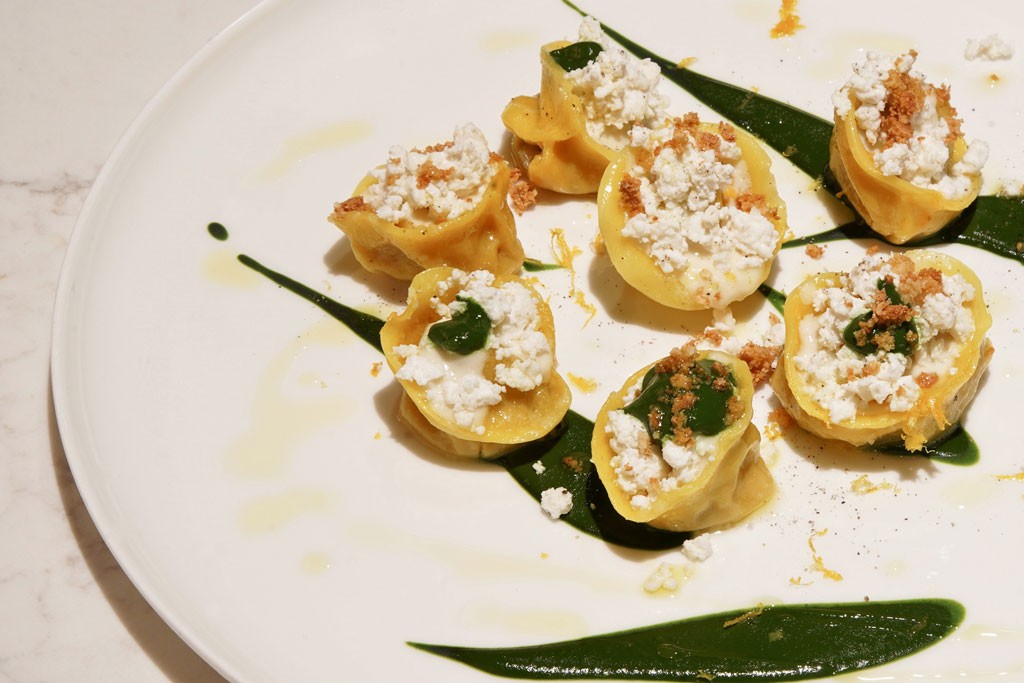 A procession of relaxed seafood dishes to follow enhance the relaxed, alfresco Mediterranean vibes. In keeping with the tastes of London's most expensive postcode, everything comes with Rausa's own gourmet flourish and just a touch of Italian flair. Gratinated anchovy lifted with orange sauce, pine nuts and raisin; potato, earthy wild mushrooms and parmesan foam, and bite-sized portions of king crab salad with artichoke and avocado. A good consolation prize for vegetarians is the perfectly browned fennel gratin with avocado and almond. Melting in the mouth and far lighter than its potato equivalent, it keeps up the illusion that you're picking at it lazily from a plate in the Med, yachts drifting past and a crisp glass of Gavi di Gavi Valle Scura in hand.
Pasta is a funny thing. If you prefer it al dente then the ravioli may be a touch overripe and damp. But the winning homage to Italy is Rausa's aubergine parmigiana: bite-sized with lashings of succulent aubergine, it somehow keeps its structure despite decadent dollops of mozzarella and parmesan.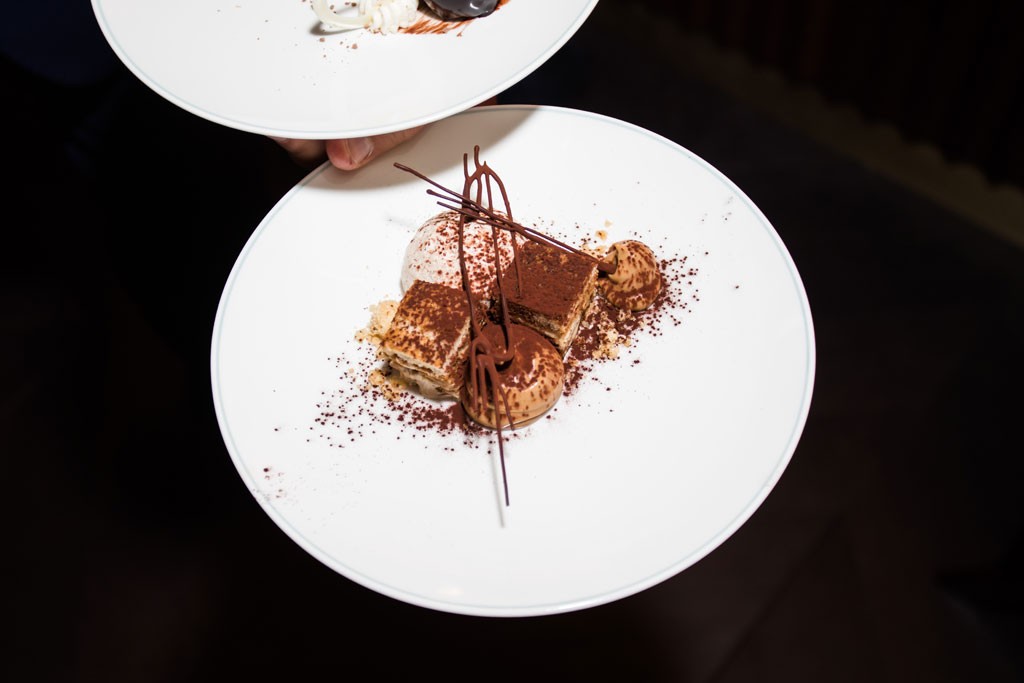 Best of all, most of the dishes are so light that you can keep some space for pudding. Morbido alle noci, lime e gelato all'olio di oliva (essentially, ice cream with biscotti and olive oil) might be a bit of a mouthful to pronounce but it's a delicious one. If had one bone to pick – and it would be a very small one – it would be the olive oil. While it nicely ties together the starchy biscotti with the ice cream, a little too much of it overwhelms to delicacy of the walnut and vanilla. But my mouth was too full of biscotti to complain too much.
Chase that with a coffee (or perhaps an Espresso Martini, given we're in Mayfair) and an IT evening is the kind that elevates even the greyest and rainiest of midwinter English Wednesdays. Now, if we could just have a bit of that Ibiza sunshine to go with it, please.
IT London, 28 – 29 Dover Street, W1S 4LX. itrestaurants.com