London Shell Co pops up on the Prince Regent at Paddington until the end of August. But does it float Food Editor Anastasia Bernhardt's boat? Read her review…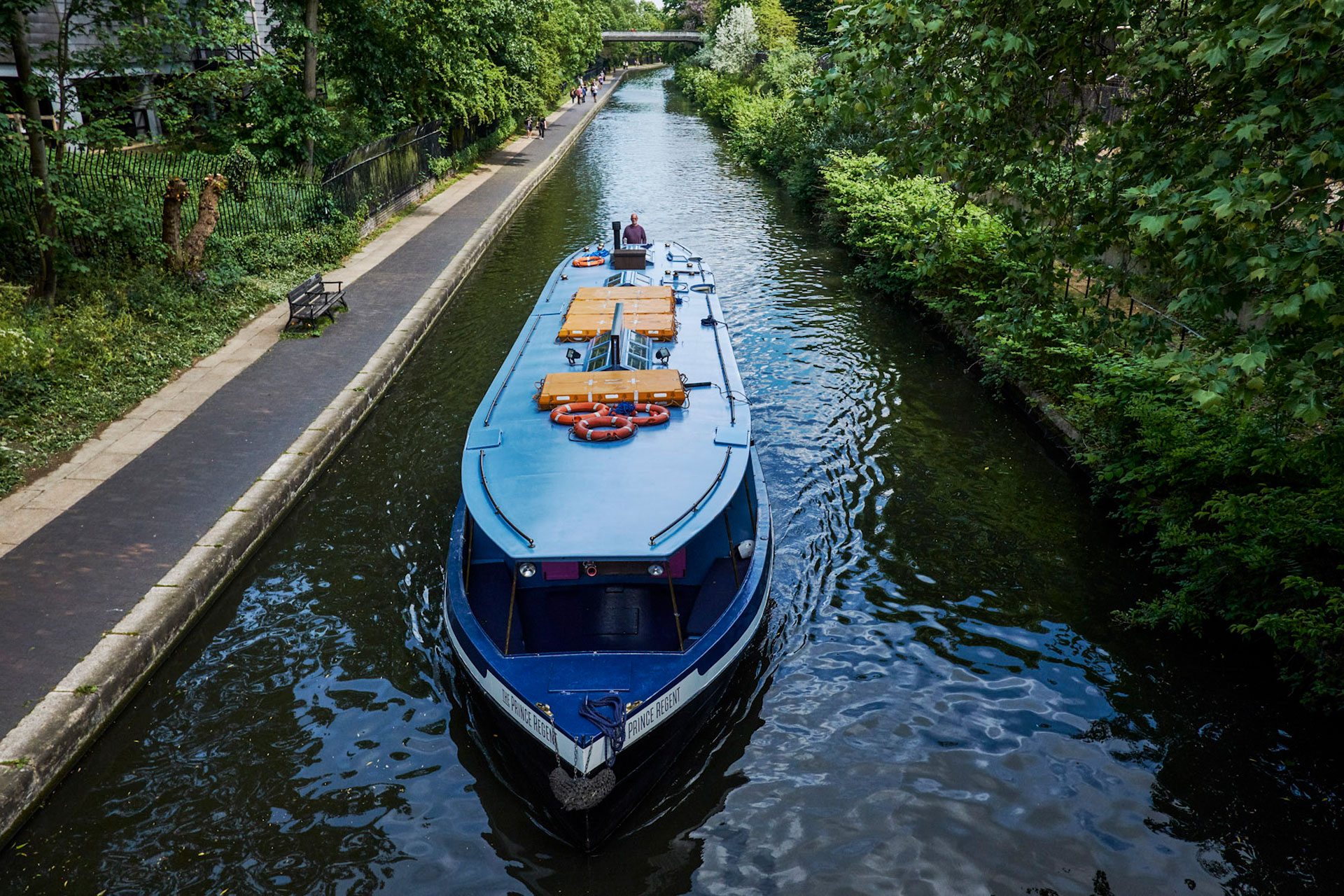 London Shell Co, Paddington
Train stations used simply to be a means to an end – somewhere transient where you could pick up a Pret sandwich and some Percy Pigs as you glide out of town. But that all changed with the redevelopment of King's Cross. Once a tired and tumbled-down warren of sex shops and squats; £550m later and it's a thriving, energised hub, filled with upmarket restaurants, bookshop barges, a grassy amphitheatre, brunch queues and something that is so often elusive to new developments – soul.
Developers have finally twigged that although cramming a public space with chains might reap high rental rewards, the long-term success of a project is down to creating a unique and aspirational sense of place. I believe in the days of Neighbourhood Watch they would have called it 'community spirit'. Now the technical term for it is 'placemaking'.
What's on this month? Find out in our culture diary
A new Paddington
Now that King's Cross has got the ball rolling, London's major train stations are set to follow suit, and Paddington is the latest example. Aside from than the Paddington Bear statue and an Angus Steak House, I couldn't tell you what was there previously because it was the sort of place you'd get off the Great Western train with your head down to make a beeline for the Bakerloo line.
But now British Land's canal-side Paddington Central has created cause for diversion, where you'll find free fruit on Fridays, Wimbledon on the big screen and the perennially fully booked Pergola on the Roof. You will also find the Prince Regent moored there, a canal barge that's home to the London Shell Co until the end of August. This floating seafood restaurant is exactly the sort of lure that might persuade Londoners to reconsider the W2 postcode. Aimed at 'Tommy Tuckers who like a Lillian Gish' (get your Cockney phrasebook out for that one), it's run by brother and sister duo Harry and Leah Lobek.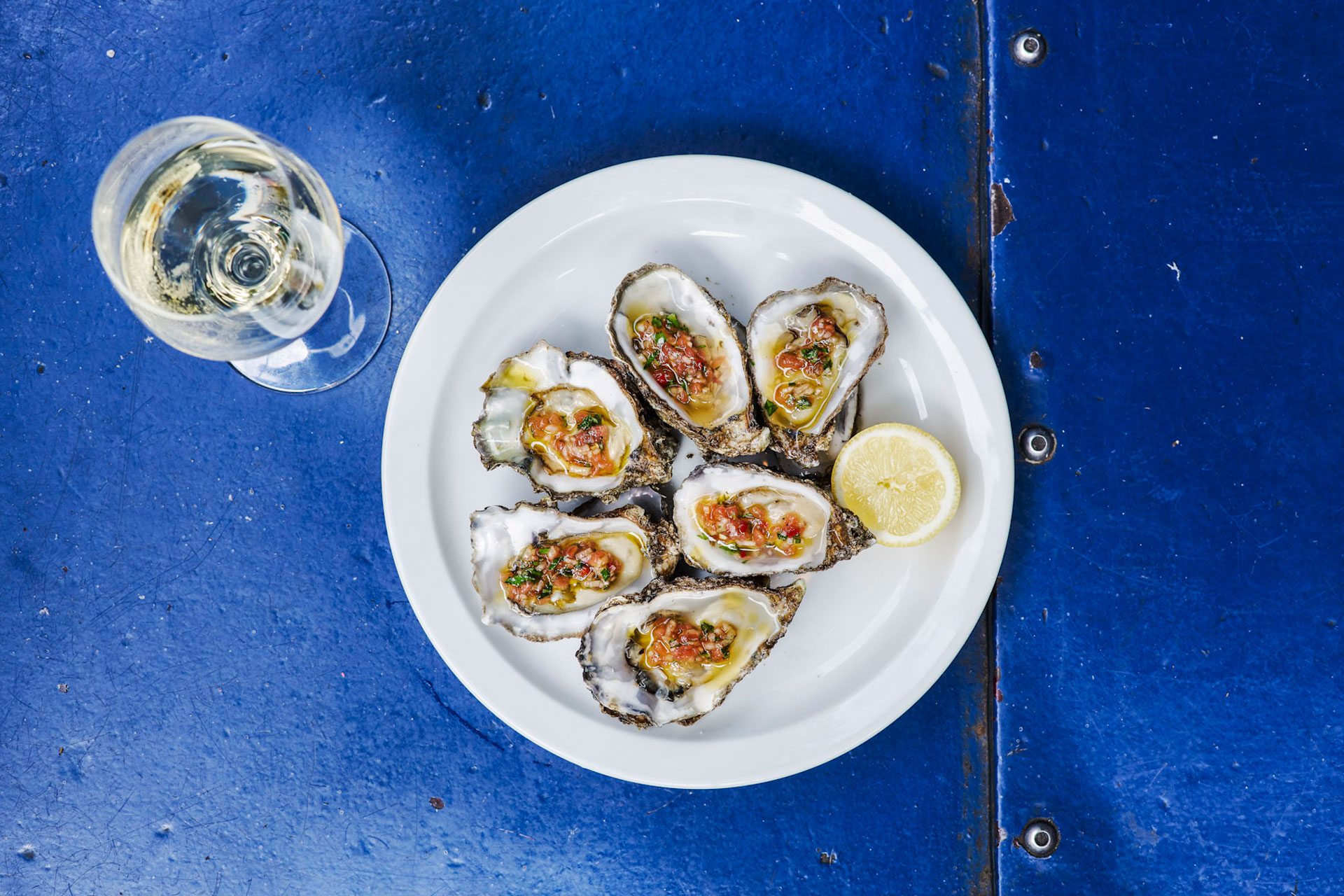 London Shell Co
What exactly are they offering? A three-hour dinner cruise along London's canals, starting and ending in Paddington but making it as far as Camden, winding through London Zoo, Little Venice and Primrose Hill. And at £45 for five courses, including the cruise, it's an absolute bargain.
While 'cruise food' might drum up images of buffets and salmonella outbreaks, this is a world away from P&O. The kitchen might be cupboard-sized but everything is made on board. It's the territory of Stuart Kilpatrick, a protégée of Mark Hix, and it's hard to tell what's most impressive about his cooking: that he can dish up five courses for 30 diners in such small quarters, or that he can cook fish to perfection in a diesel-powered oven that looks like it may as well be steam powered for all its delicacy of temperature control. (Harry assures me ­– and Stuart – that they will be replacing it anon).
The verdict
And the cooking really is serious and very much in the current vein – i.e. the ingredients do the talking: salmon rillettes with pickled cucumber, torched mackerel on a bed of samphire, buttery cod with white beans, courgette and artichoke. Sourcing is carefully considered, so much so that once back on dry land you will receive an email reminding you of what you ate and where it came from. To give you an idea of the depth of detail, our email informed us that we had slurped down Carlingford oysters from the border of Northern Ireland and the Republic of Ireland, sourced by the Wright Brothers. Now try fitting that on a menu.
The most romantic restaurants in London
One name you wouldn't want to forget is that of Julian Temperley, whose punchy cider brandy drinks are challenging perceptions of the beverage and is a deliciously strong way to kick-off (and included in the price of dinner). The wine pairing is an extra £35 a head and is well worth it for Harry's insightful and fervent commentary. His delivery is confidently theatrical, so it's no surprise that he was previously pursuing a career in acting. The list is predominantly European (leaning heavily on French wines), focusing on small scale producers with ripe tales, and all at sensible prices – you can get a bottle for £24.
If you are the shy and retiring type and you're dining à deux, you might need that liquid courage – you will be sitting next to strangers. This worked out brilliantly well for us and resulted in a spontaneously sociable evening. However, if the idea of communal dining gets your hackles up, this might not be for you – especially as the tables are tight… it is a narrowboat after all. That being said, the entire boat can be rented out privately and packed with your nearest and dearest for £2,500.
There really is only one way to see London – and that's certainly not by train. londonshellco.com
---