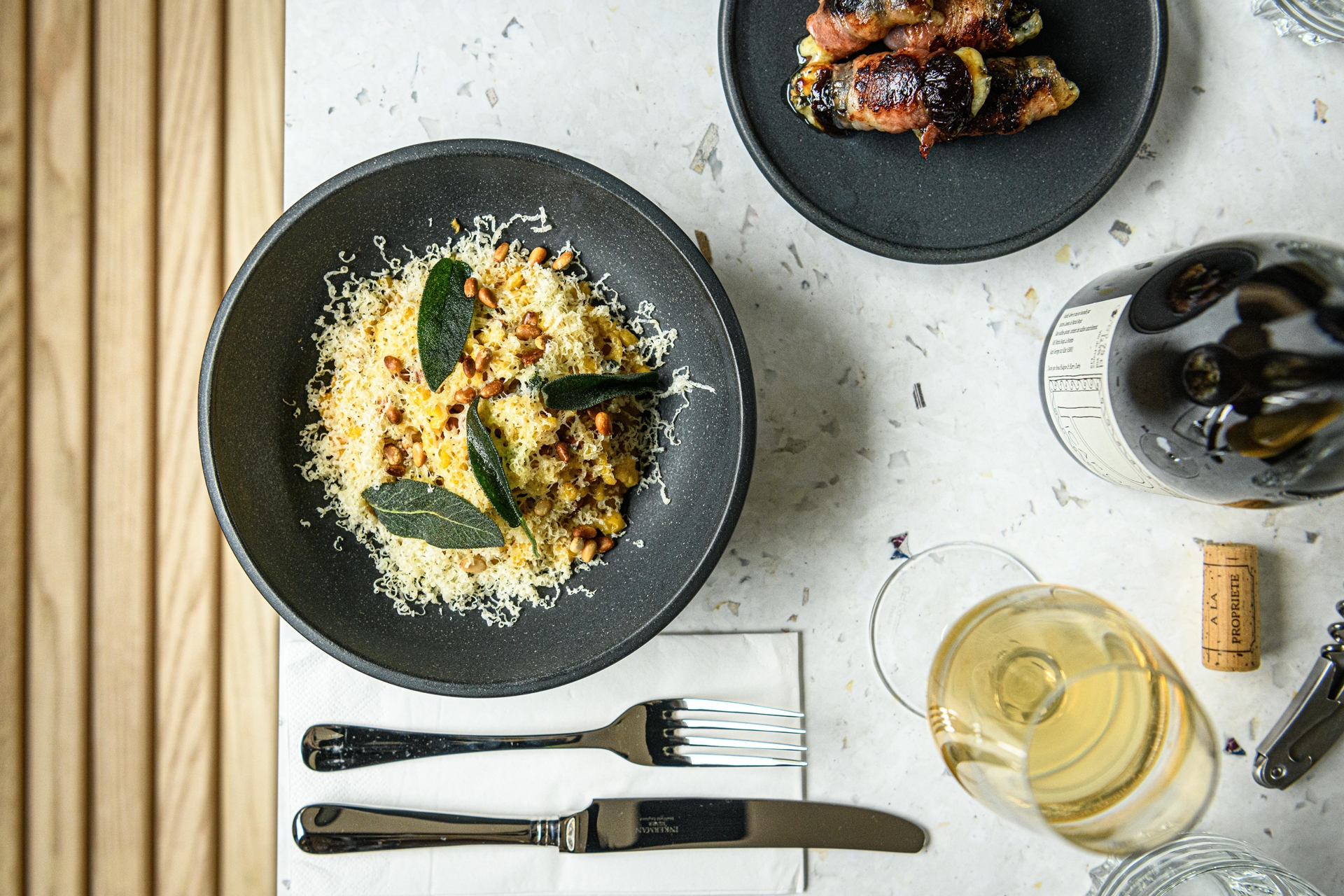 Restaurant Of The Week: The Cheese Barge
---
Cheese and wine on a barge; it does what it says on the tin
Our restaurant of the week this week is The Cheese Barge at Paddington Central, a brand new addition to the Grand Union Canal.
The Cheese Barge Review
There is great news for British cheese lovers. The latest venture from Mathew Carver, founder of The Cheese Bar and Pick & Cheese is The Cheese Barge, a double decker barge moored on the Grand Union Canal and catering to cheese lovers all over the capital. The barge itself was designed by Adam Richards Architects, with the vessel's design inspired by the Electa bookstore in Venice with a copper 'veil' acting as an awning for the 40 cover lower deck dining room. The space is light and airy, with views across the canal on one side and onto Paddington's bustling banks on the other. There is also an upper deck that seats 20, perfect for a drink and a bite on warm, sunny evenings.
Once you're onboard, it's time to tuck in. The clue is in the name; it's cheese, cheese and more cheese, so if that's not your thing, it's time to jump ship. But it's not just cheese boards on the menu: we'd recommend diving in to a tapas-style feast of cheese-based dishes by Head Chef Reagan Ellenbroek and Exec Chef Ross Keeling. Hero cheeses to try include the Baron Bigod, the Winslade and the Young Buck served with a house chocolate digestive.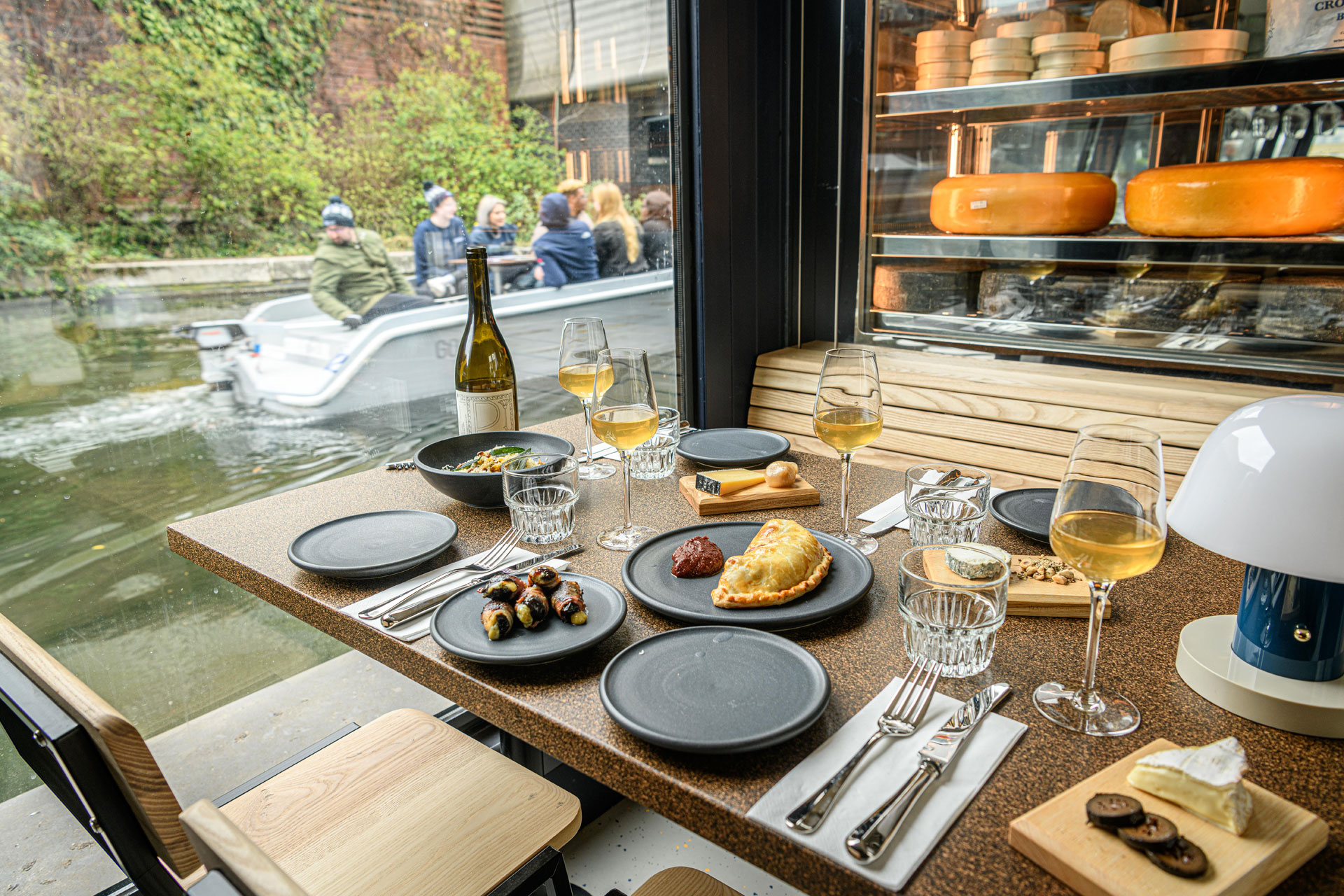 The curried cheese curds deserve their own restaurant. Fried Quicke's Cheddar curds are curried and tossed in chilli honey, for a dangerously moreish sharing bowl that you'll spend the journey home wondering how you can recreate. Other favourites include the Windrush Goats' Curd with lamb scrumpets and pickled walnuts and the Cropwell Bishop Stilton 'Devils on Horseback' – medjool dates stuffed with Stilton and wrapped in bacon. There are also sharing platters and the ultimate comfort food in the form of cheese pasties or grilled cheese toasties; perfect for a post-work casual bite. Fine dining? No. An absolute must-visit for cheese-lovers? Absolutely. The experience is elevated by a small but excellent wine list and the one cheese-less item on the menu, the salted caramel chocolate pot is the perfect end to one of the most indulgent meals out in the capital.
It's great cheese and wine, on a boat. What's not to like? (And we're still thinking about the curried cheese curds.)
BOOK
The Cheese Barge will open on the 20th May 2020 at Sheldon Square, Paddington Central. Opening hours are Monday – Saturday 12pm – 11pm, Sundays 12pm – 8pm | Reservations  for The Cheese Barge are now open and can be booked at hecheesebar.com/paddington/