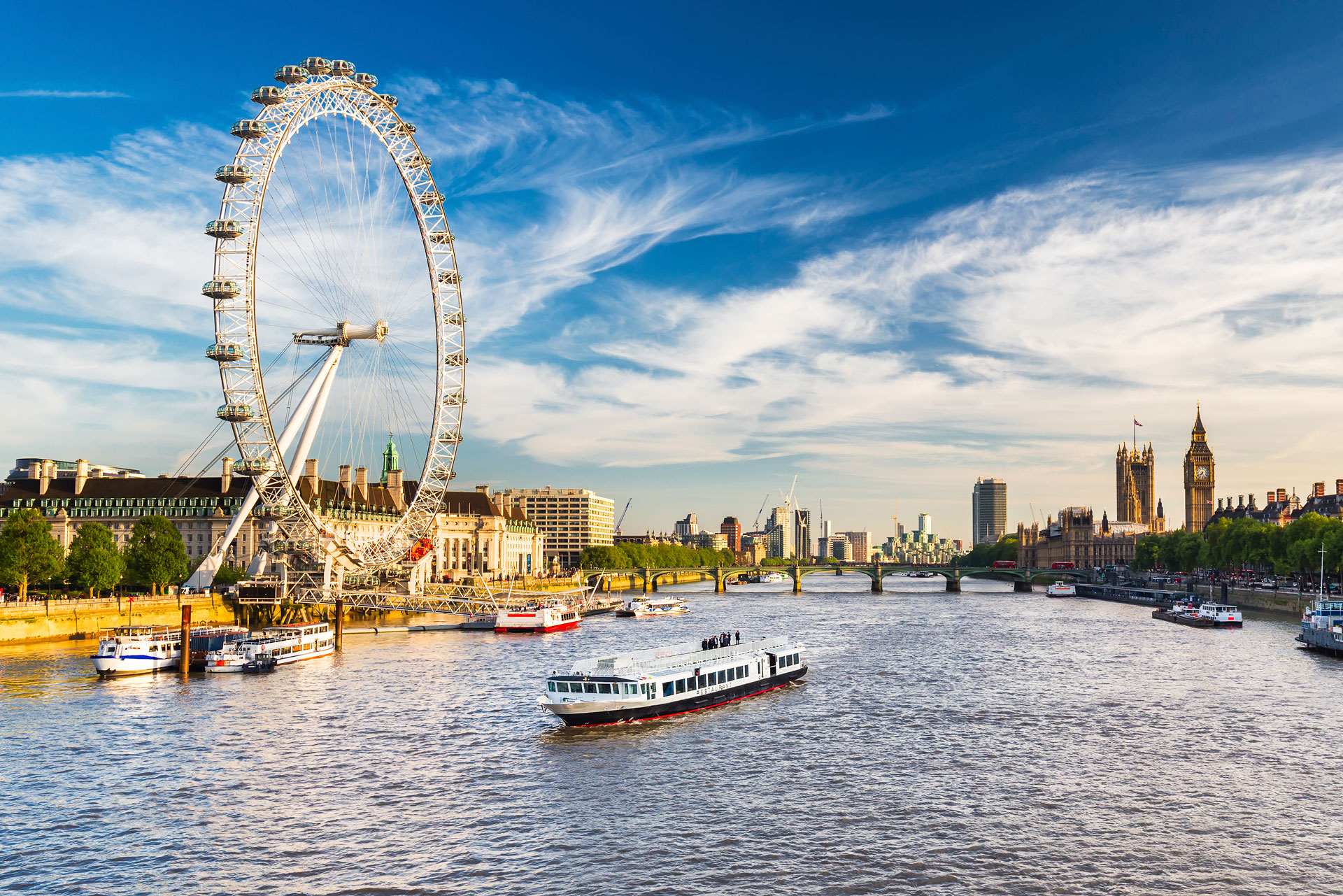 Best Riverside Pubs and Drinking Spots in London
The capital's best waterside hotspots
The River Thames has a transformative power. It has the ability to turn otherwise average pubs perched on its banks into hot destinations. Us Londoners can't get enough of waterside drinking – and luckily there are plenty of places to do it. Here are the best riverside pubs and drinking spots in the capital, from Wandsworth to Greenwich and everything in between.
The Best Riverside Pubs in London
The Ship, Wandsworth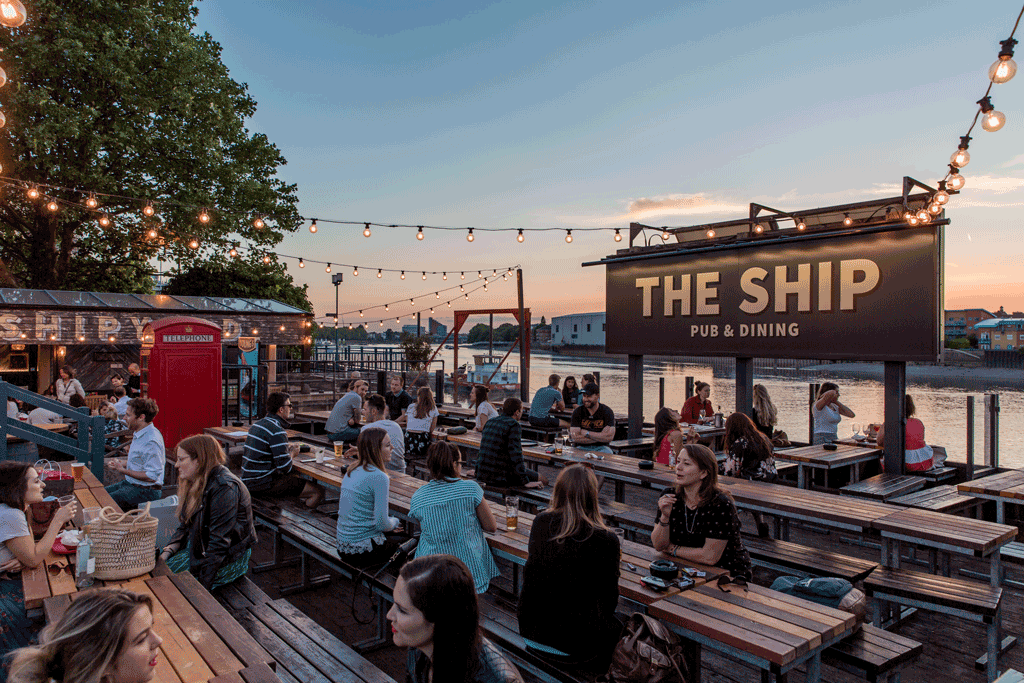 Much-loved South West haunt The Ship has been around for over 200 years, but still reels in the crowds at weekends. There's a big beer garden that's practically on the water, with a Burger Shack sizzling up BBQ food and top notch curly fries. Feels a bit like you're on a boat, in a good way.
41 Jews Row, London SW18 1TB, theship.co.uk
The Dove, Hammersmith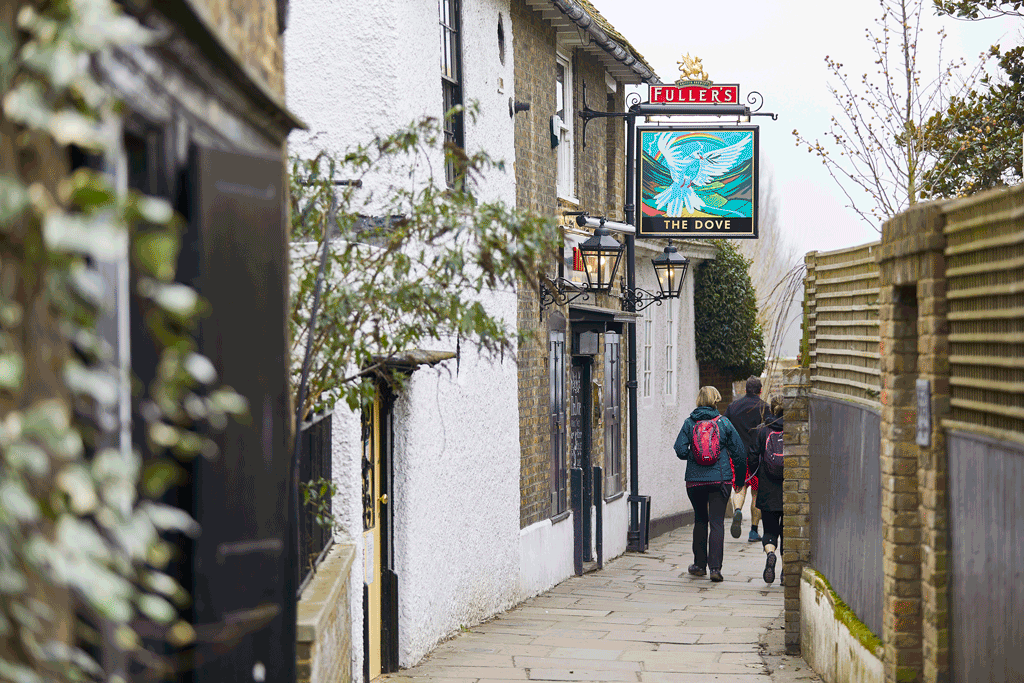 Long-standing, characterful riverside pub The Dove has a rich history. A framed list of patrons hangs over the lower bar's fireplace, which features the likes of Charles II and poet James Thomson alongside actors and writers of the modern day. But it's not just about name-dropping: The Dove is a lovely spot in itself – inside you'll find the smallest bar room in the world (according to The Guinness Book of World Records), with a larger space outside for riverside drinking.
19 Upper Mall, London W6 9TA, dovehammersmith.co.uk
Cutty Sark, Greenwich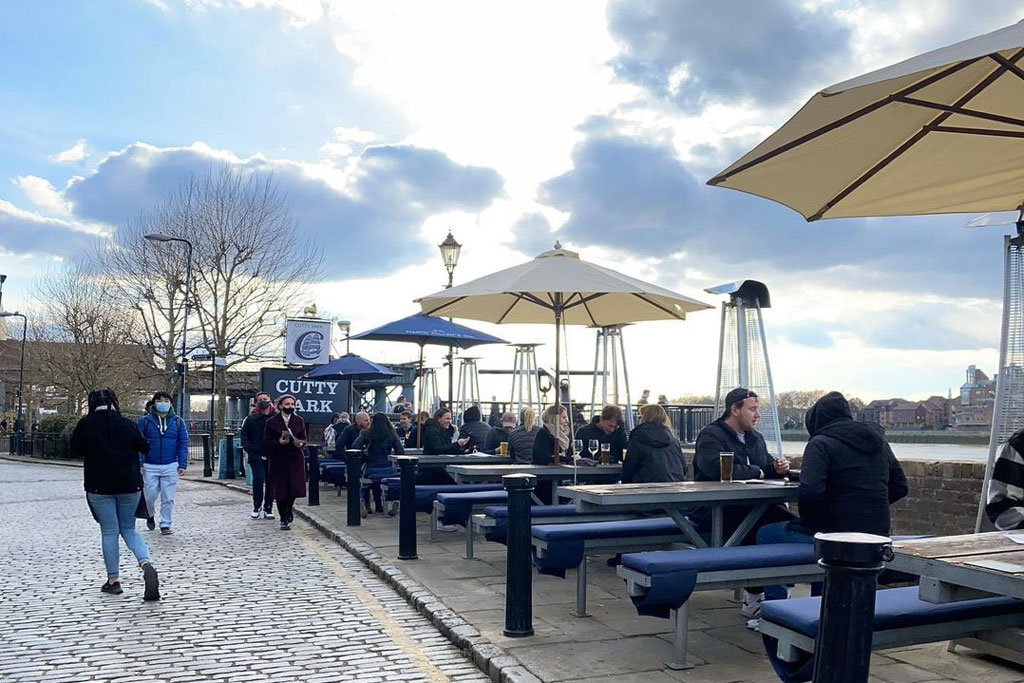 The ever-popular Cutty Sark has been sat on the river banks for over 200 years, offering glorious views of the city. You can't beat its quayside patio on a bank holiday afternoon.
4-6 Ballast Quay, London SE10 9PD, cuttysarkse10.co.uk
CRATE Brewery, Hackney Wick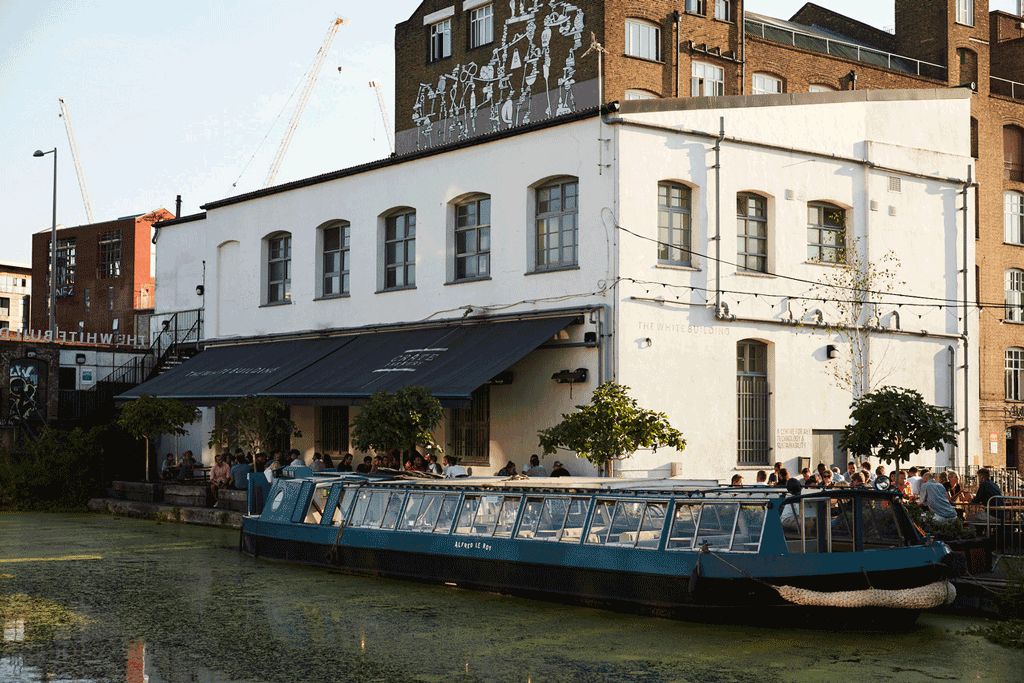 A former print factory transformed into a brewery and pizzeria by locals, CRATE Brewery is hipster London at its peak. Sip on house-brewed beers and thin crust pizzas while watching boats cruise along the canal.
Unit 7 Queen's Yard, London E9 5EN, cratebrewery.com
Coppa Club, Tower Bridge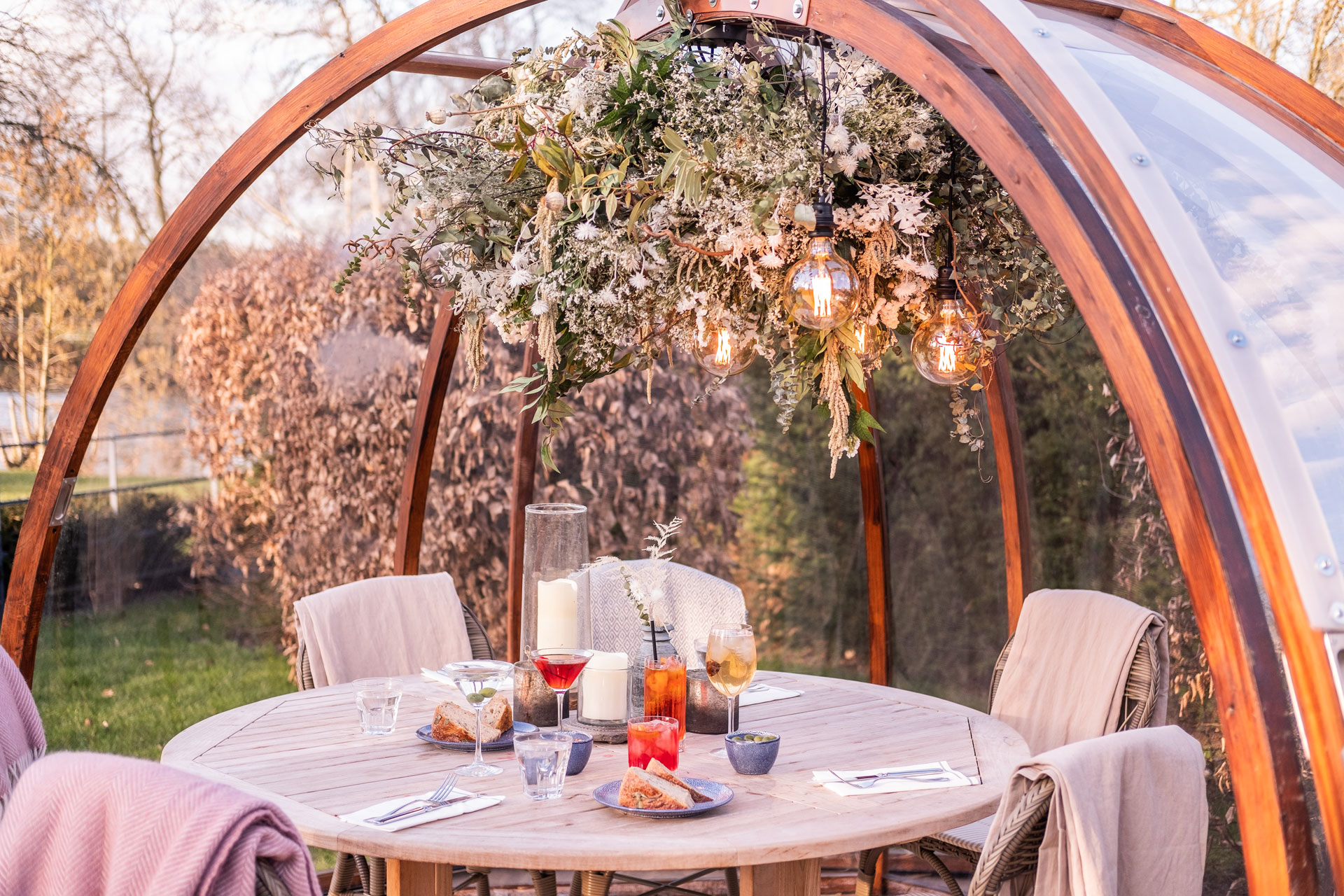 Whatever the season, us Londoners can't seem to get enough of Coppa Club's riverside igloos. They're currently rocing a cosy winter look – think fluffy rugs and fairy lights. Fitting six people, the igloos offer an à la carte menu with a selection of seasonal European dishes: sharing platters of seared garlic king prawns, fresh pasta and sourdough pizzas all feature.
3 Three Quays Walk, Lower Thames St, London EC3R 6AH, coppaclub.co.uk
The Crabtree, Hammersmith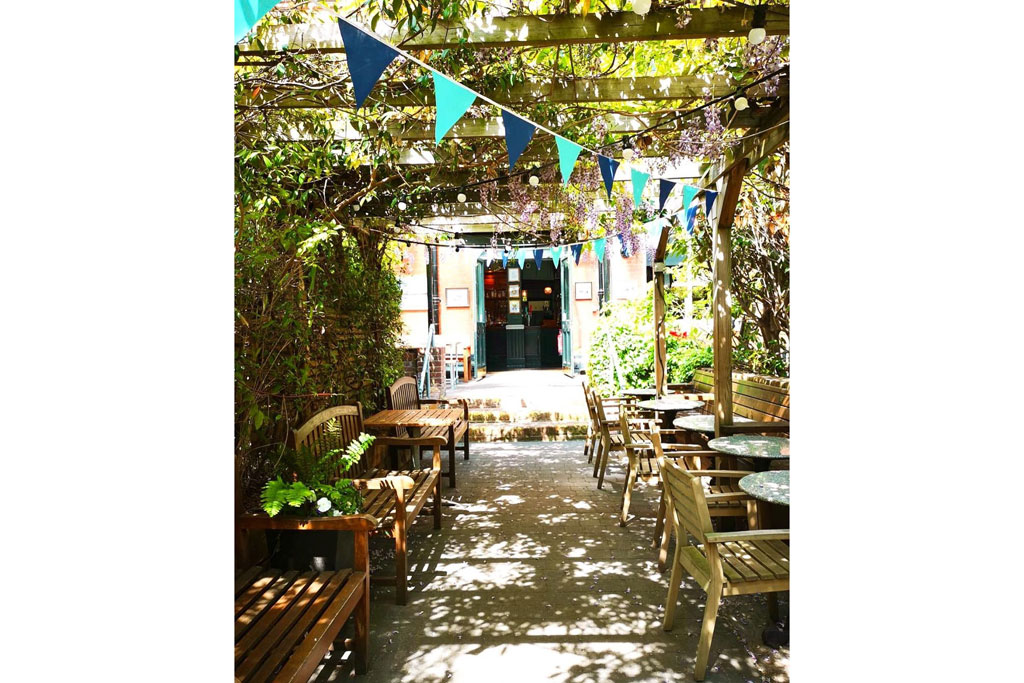 The main drawing point of The Crabtree is its giant beer garden, which meanders down to a quiet stretch of the Thames between Hammersmith and Putney bridges. A BBQ grill operates from spring to autumn, with plenty of big tables for groups.
Rainville Rd, London SW6 6TY, thecrabtreew6.co.uk
The Gun, Canary Wharf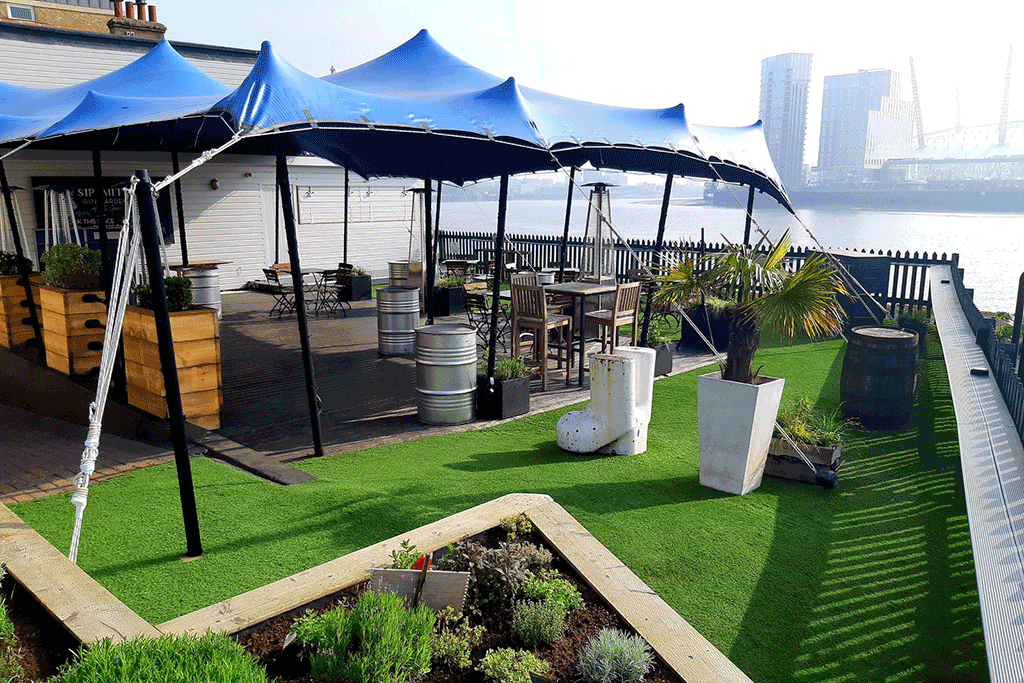 Off-the-beaten-track gastropub The Gun is a bit of a walk from Canary Wharf, but it's well worth going slightly out of your way for. Its waterside terrace boasts lovely views of the 02 and Greenwich – but be sure to secure your spot early, as this stylish spot fills up quickly during the summer months.
Docklands, 27 Coldharbour, London E14 9NS, thegundocklands.com
The Lighterman, Kings Cross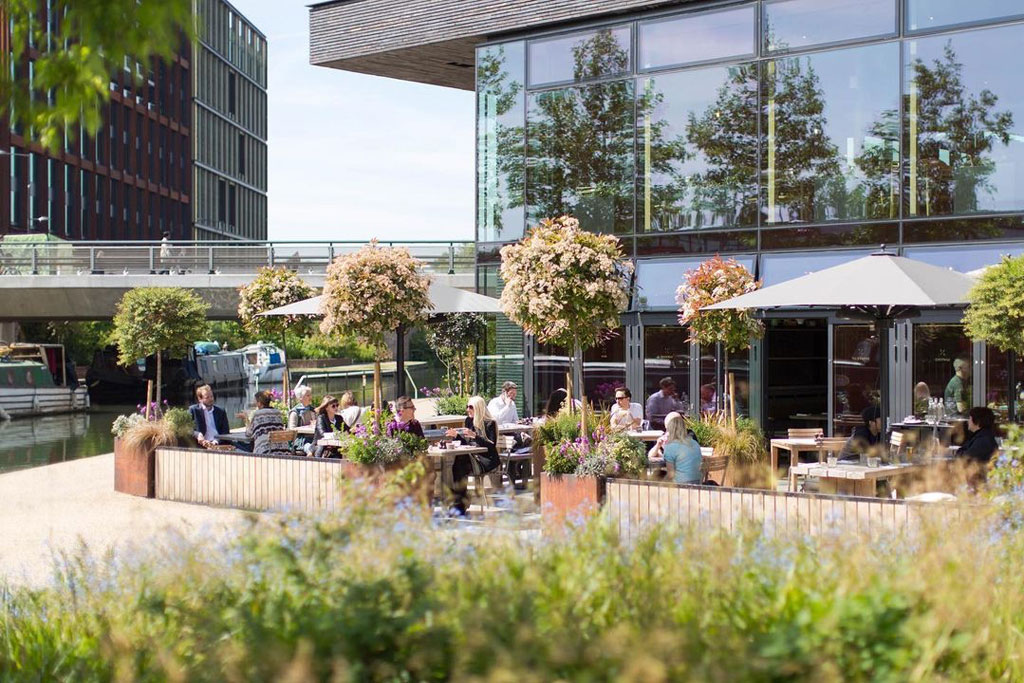 A chic three-floored bar and restaurant in Granary Square, The Lighterman is named after the Victorian lightermen who worked on flat-bottomed barges, known as 'Lighters', on the canals and rivers of London. Perched on Regent's Canal with a large wraparound terrace, it serves a modern British menu from breakfast through to to dinner, with meat and fish cooked on a wood-fired grill.
3 Granary Square, London N1C 4BH, thelighterman.co.uk
The Rutland Arms, Hammersmith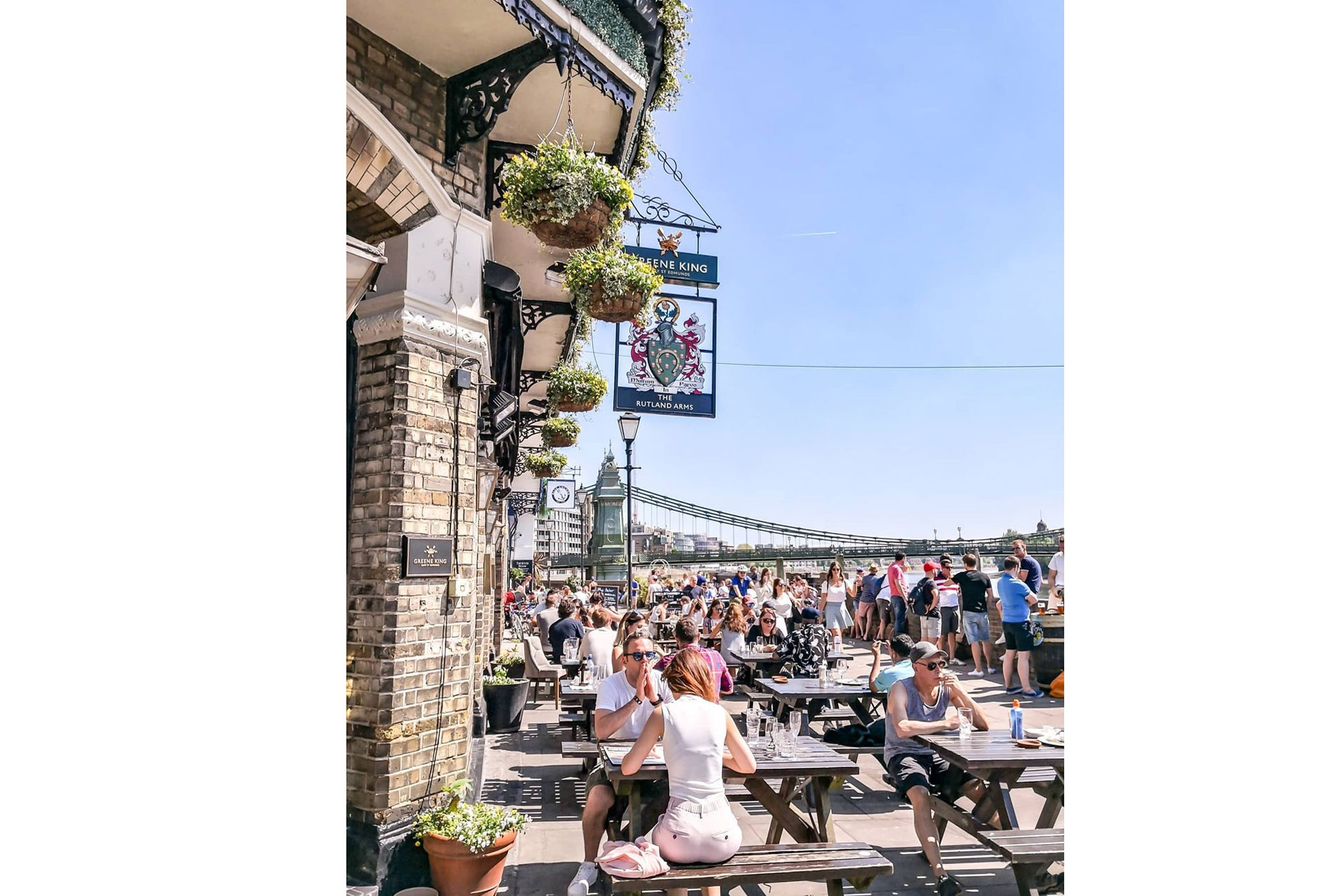 Another long-standing Hammersmith classic, found on Lower Mall just down the road from The Dove. A firm favourite with locals, The Rutland Arms offers classic pub grub, with cocktail pitchers available during the summer. Get there early to nab an outdoor table and watch the world go by.
15 Lower Mall, London W6 9DJ, greeneking-pubs.co.uk
Le Pont De La Tour, Tower Bridge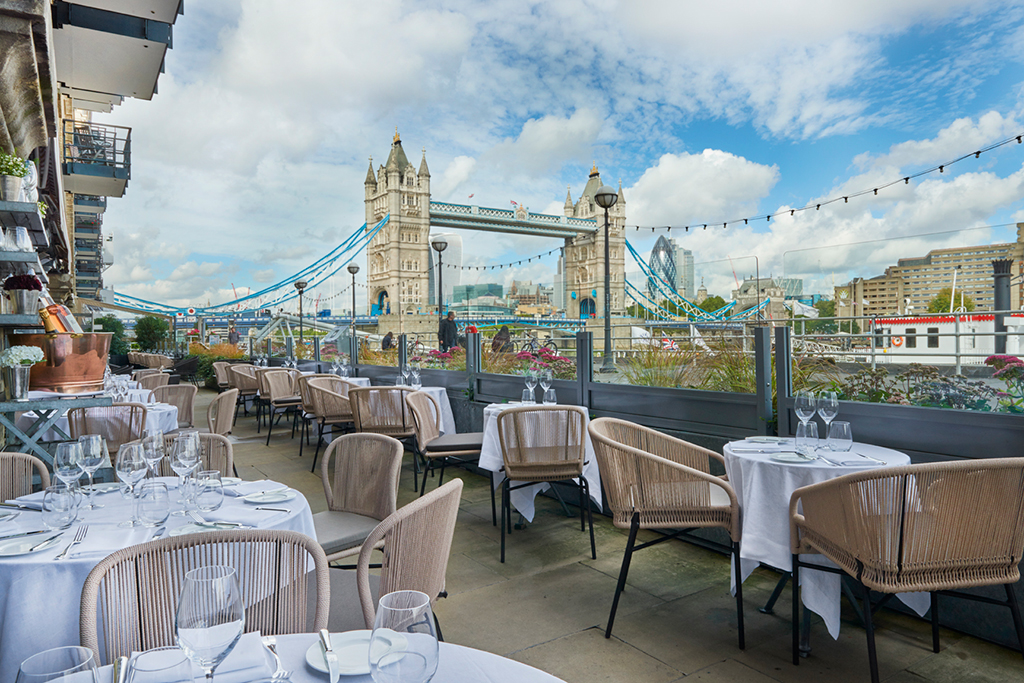 Its prime spot on the River Thames has drawn fans into Le Pont De La Tour since it opened back in 1991. Though primarily a sophisticated restaurant serving a mix of traditional and innovative French cuisine, the large outdoor terrace is an idyllic spot for drinks during the summer months, with lovely views of Tower Bridge and the city centre.
36D Shad Thames, London SE1 2YE, lepontdelatour.co.uk
Bell and Crown, Kew Bridge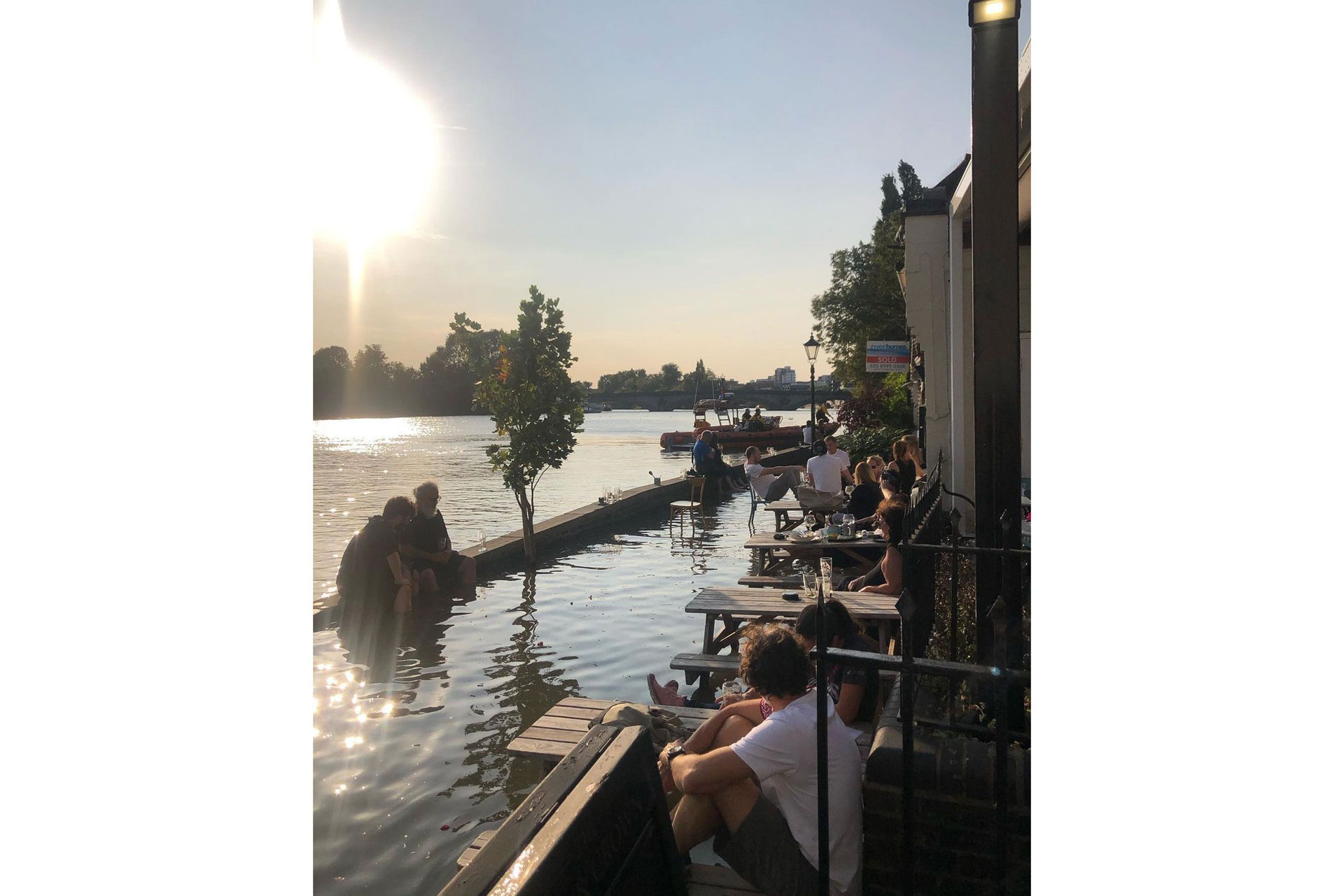 There's a country feel to this charming pub, perched on the banks of the river in Chiswick. Ideal for a sunny Sunday, with great food, fresh ales and cheerful service.
11-13 Thames Rd, Strand-on-the-Green, London W4 3PL, bell-and-crown.co.uk