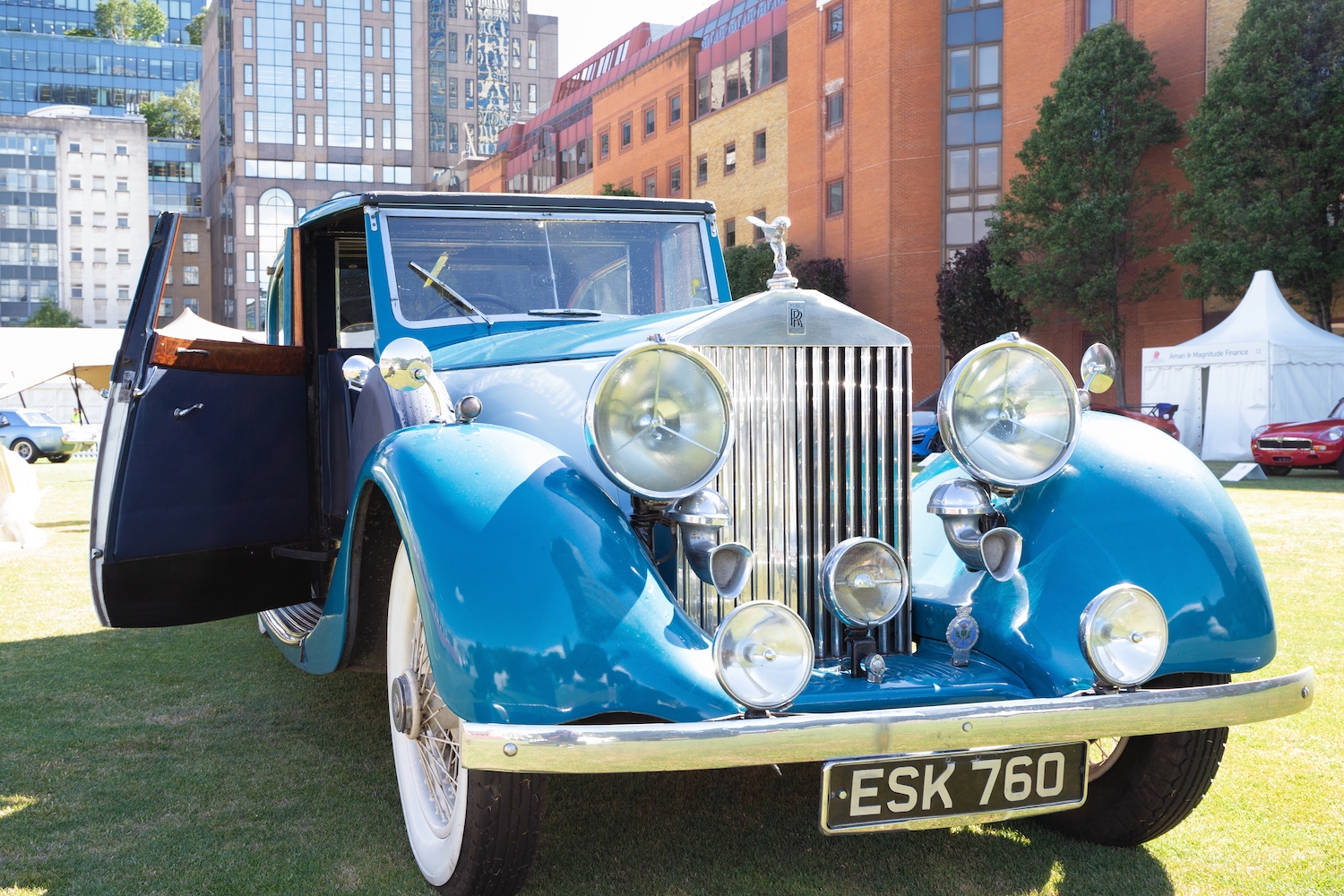 Searcys Has Launched a Mobile Champagne Bar in a Car
---
A converted Rolls-Royce is serving up fizz on wheels
Planning a wedding or party and looking for unique ideas? Searcys has just the thing for you. The caterer has launched a new Champagne Coupé: a fully working mobile champagne bar, which can be hired out for private events.
The bar is housed inside a converted 1935 Rolls-Royce Sedanca de Ville, beautifully finished in a striking Searcys blue with mirror sharp chrome finishes. It serves up exclusively premium fizz, with the menu featuring the full range of Searcys Selected Cuvée Champagnes, plus the brand's new English Sparkling Wine and the limited edition 175th Blanc de Blanc. There will also be a rotating selection of specials spotlighting key champagne houses, alongside a selection of bar nibbles. With built-in fridges storing up to 60 bottles of champagne, as well as a bespoke glass hanging rack, you can guarantee guests won't be left thirsty.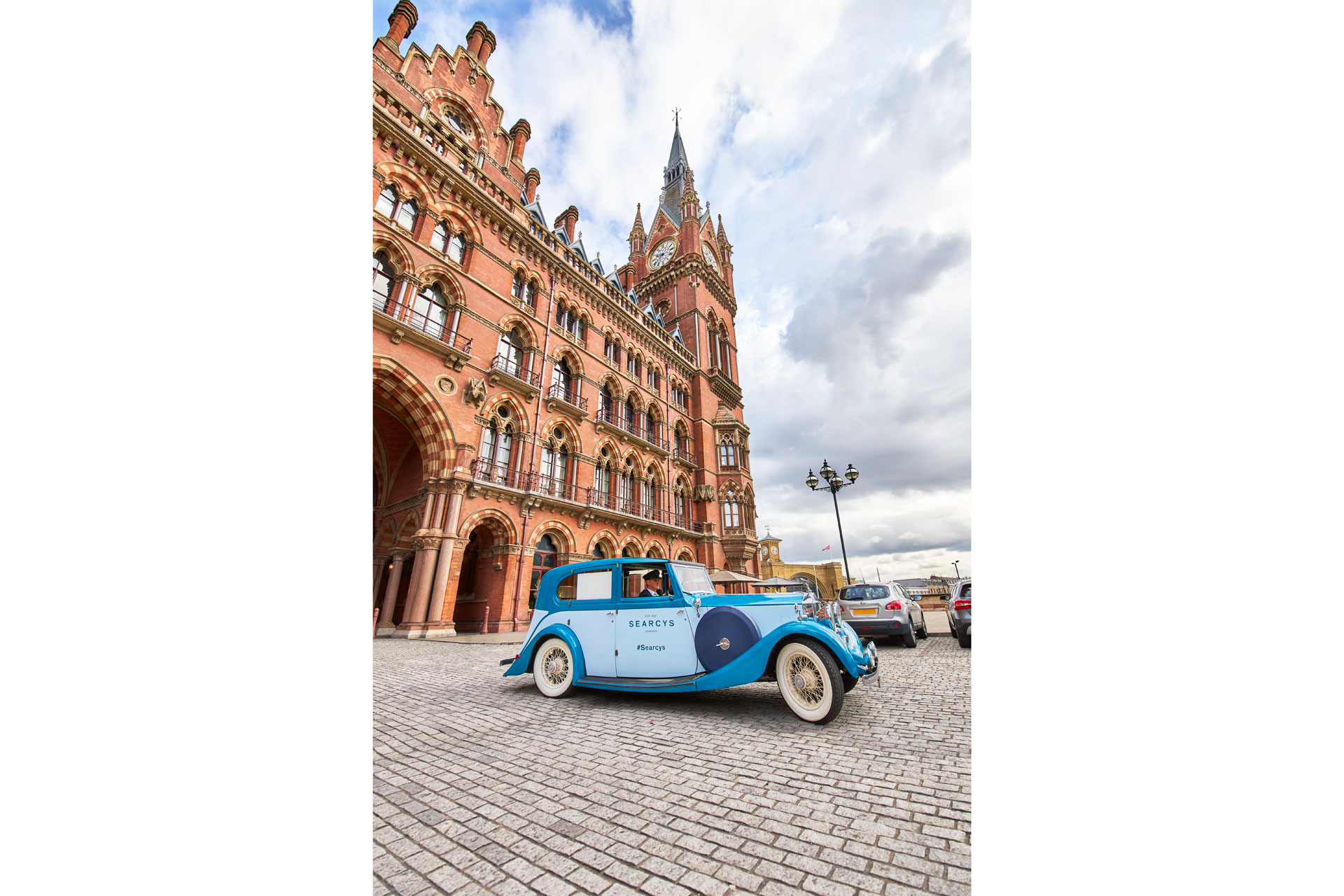 Perfect for private events and al fresco parties, the Coupé comes with a range of packages available, plus options to tailor the champagne and food selection to meet individual preferences. 
The launch marks the 175th anniversary of Searcys – which is the UK's oldest British caterer. It was founded back in 1847 by John Searcy, who began his career as confectioner for the Duke of Northumberland before taking his talents to London to create Searcys. The Coupé is one of many anniversary celebrations taking place across Searcys' venues, including a donation pledge of £175,000 to be raised by Searcys' team members for causes close to their hearts. 
You'll find branches of Searcys in residence across some of the UK's most historical venues, from Blenheim Palace to St Pancras International and The Pump Room at the Roman Baths. All focus on fresh, seasonal dishes alongside extensive champagne and wine lists.
For details on packages and how to book the Searcys Champagne Coupé, email the Searcys brand team at [email protected] 
READ MORE:
Best Champagne Bars in London / Bestselling Champagne Brands in the World