Cheese is having a moment. The past year has seen a flurry of cheese-related openings, from The Cheese Suite hotel pop-up to the cheese conveyer belt in Covent Garden's KERB food market, Pick & Cheese.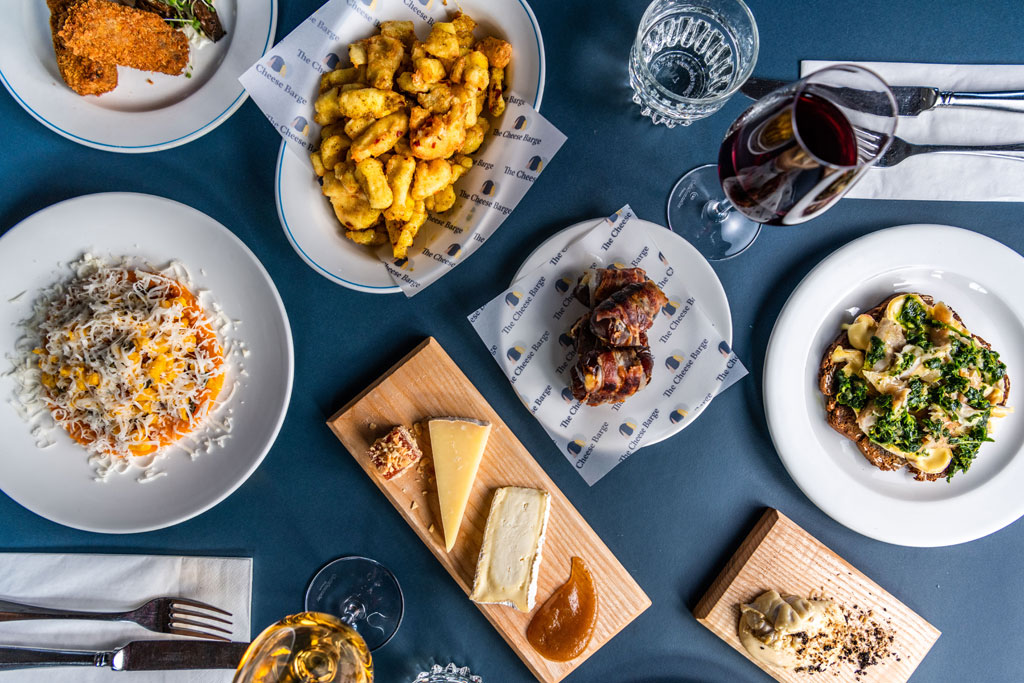 And now we introduce to you to the latest launch in the world of fromage: The Cheese Barge, a double decker floating restaurant, permanently moored on the Grand Union Canal in Paddington. It's another project from cheese connoisseur Mathew Carver, the man behind the aforementioned Pick & Cheese, as well as Camden's The Cheese Bar.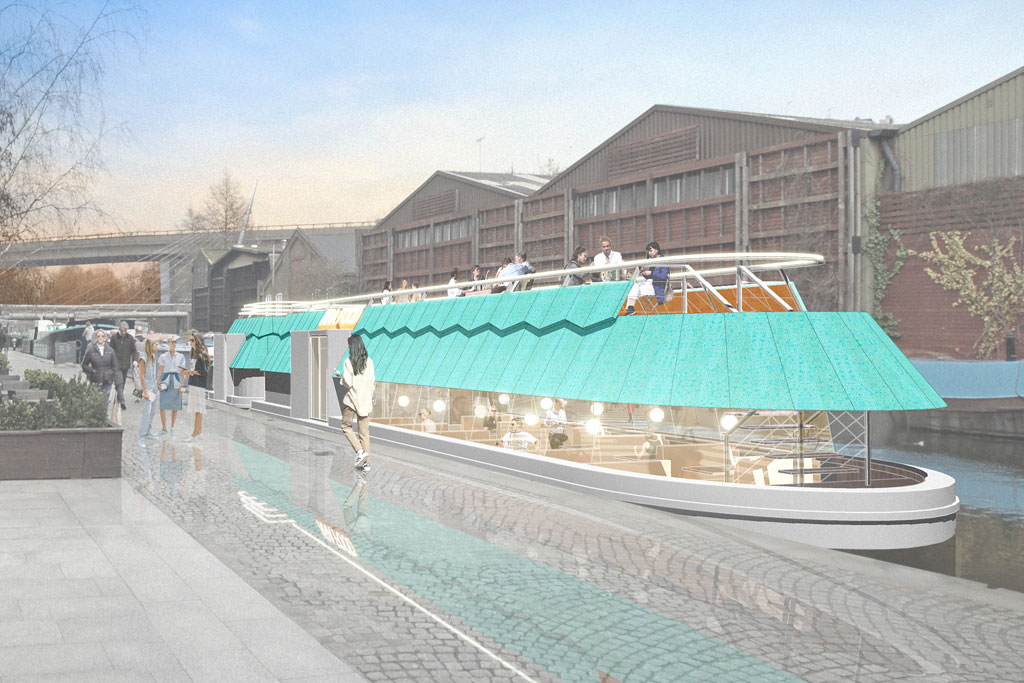 Designed by Adam Richards Architects, the custom-built boat is said to be inspired by the nautically themed Electa Bookshop in Venice. The vessel is currently under construction in Somerset, but you don't have to wait too long to experience its joys, as the launch date is scheduled for April.
Chef Reagan Ellenbroek will head up the kitchen, which we're told will serve 'a refined menu of honest British dishes using small producer cheese'. Think Windrush Goats' Curd with lamb scrumpets and pickled walnuts; Cropwell Bishop Stilton 'Devils on Horseback' (medjool dates stuffed with Stilton and wrapped in bacon); and Maida Vale, a washed rind cheese from Village Maid, served on treacle soda bread with smoked mackerel and green sauce.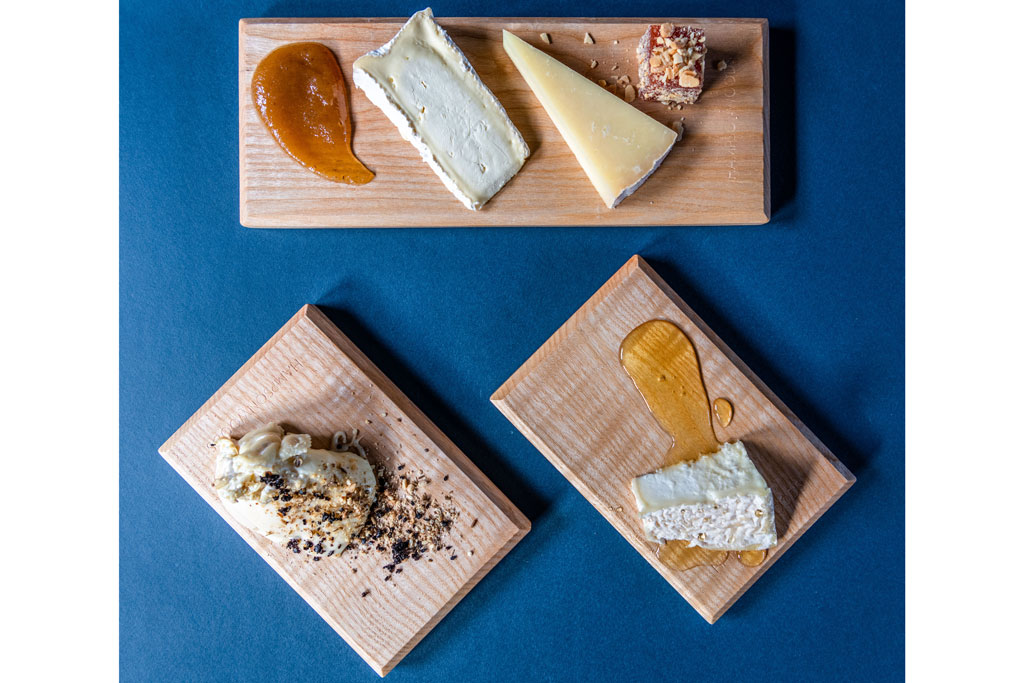 Head cheesemonger, Sam Wilkin, will be curating a weekly list of seasonal British cheeses served with individual pairings, such as Spenwood with quince and almond fruit cheese.
The open air deck upstairs, meanwhile, is set to be the perfect spot for a glass of vino, cheese and charcuterie.
Carver says, 'Hailing from Jersey, I spent my childhood years messing around in boats. So, when the opportunity of opening The Cheese Barge came along, we couldn't say no!
'The fact that it was British-made by real craftsmen appealed to our continued efforts to support British industry. Win, win! We've always set out to create fun restaurant experiences, and what could be more fun than eating the best of British cheese on the Grand Union Canal.'
---