Through North London and along the historic Regent's Canal…this high-end, floating affair is no booze cruise.
…Quite the opposite, to catch site of the London Shell Co's canal-cruise is to glimpse a warm, intimate dining experience.
There is Such a Thing as a Cute London Dinner Cruise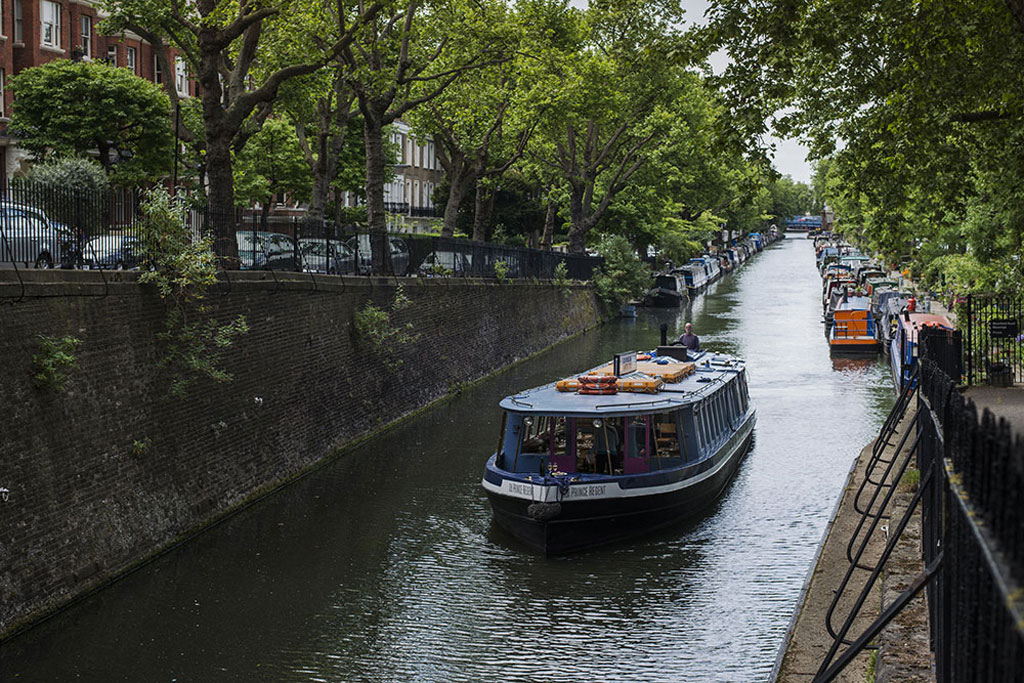 In 2015, siblings Harry and Leah Lobek established the London Shell Co. aboard the Prince Regent, a 2.5 hour dinner cruise that noodles past the London Zoo, Regents Park and explores the Maida Hill Tunnel. Stuart Kilpatrick heads up the galley with British and European classics. The menu varies on a daily basis, using only the finest ingredients. To compliment the food, Harry regularly adjusts the wine list, which focuses on old world wines and underappreciated regions.
The Coolest Food Festivals of 2018
On the dinner menu for today, 20 February; £45 per person…
Carlingford Lock Oyster & Angel Hair Fries w/ Crab & Parmesan Biscuit
Poached Trout w/ Soda Bread
Cornish Mussels, Wild Garlic, Perry
Braised Skate Wing, Ratte Potatoes, Purple Sprouting Broccoli w/ Roast Garlic & Anchovy Butter
Yorkshire Rhubarb, Salt Honey Ice Cream & Brown Sugar Meringues
Baron Bigod, Buttermilk Crackers, Medjool Dates (£6 Supp)
Suggested pairing: Somerset Pomona – £4.80
Supplementary Wine Pairing – £55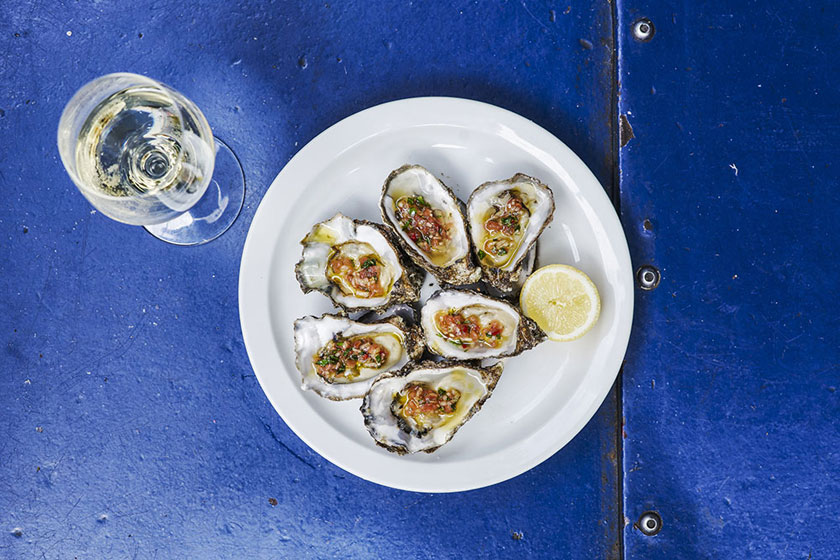 The Best Food & Drink Pop-Ups in London
There is also the option of a 'static' lunch over the cruising pre-fix meals. The á la carte offerings are below.
Starters
Hot Smoked Salmon w/. Soda Bread & Sauerkraut – £7
Horse Mackerel & Oyster Tartare – £8
Speck, Chicory & Blood Orange – £7
Parmesan & Gruyere Biscuit w/. Goats Curd & Cherry Tomatoes – £6
Mains
Cod Fillet, Puy Lentils & Wild Garlic – £12
Grey Mullet, Crushed Potatoes, Burnt Leeks & Salsa Verde – £14
Chicken Minestrone – £10
King Oyster Mushroom & Black Cabbage Linguine – £14
Dessert
Rhubarb Crumble w/. Almonds & Salt Honey Ice Cream -£5
Baron Bigod, Dates, Crackers – £6
Sides
Carlingford Oyster – £2.50
Bread & Butter £2.50
Black Cabbage, Pomegranate & Cucumber Salad – £3.50
Hispi Cabbage – £3.00
Open Tuesday through Sunday Lunch Static Lunches: 12pm – 2.30pm (reservation accepted); Dinner Cruises 7pm – 10.30pm (online booking required); bookable at London Shell Co; The Prince Regent, Sheldon Square, LDN W26EP
---