Stuck on what to do today? Let us help you. This Thursday 15 February, we recommend that head to Café Belvedere, the crossroads of all things boozy and coffee at 15 Bateman Street in Soho …
If you often find yourself stuck for ideas of what to do, we've come to the rescue with our brand new 'What To Do Today' feature. We handpick the best of what's on in London and the country right now, whether a new restaurant, must-see show, exhibition ending soon or a pop-up that you must, ahem, pop in to. Check back every day for inspiration…
Drink the Chicest Espresso Martini Ever

If dashing from show to show during London Fashion week has less appeal than finding a fashionable spot and settling down for a cocktail or two while watching things unfold on Instagram, this one's for you. Café Belvedere will be popping up from Thursday 15 February to Sunday 18 February. The espresso martini's origins can apparently be traced back to Soho in the 80s, so Belvedere are bringing it back just for the fashion crowd.
In addition to the espresso martini mayhem, the pop up will also be serving a Cold Brew Gimlet: vodka with cold-brewed, organic Colombian coffee beans, sourced by Over Under Coffee; The Coffee Collins: Southern European coffee amped up with splash of Belvedere, homemade ginger syrup and freshly pressed verjuice for a tangy finish; and The Beetroot Flat White: coffee, vodka and raspberry and beetroot-a rosy-hued celebration of vodka's roots in Poland.
3 Ways to Get involved in LFW Without Any Show Tickets
Vintage cocktail syphons serving mini-cocktails in silver espresso cups will be on offer for parties of five or more. Who would have thought there could be something even better than an espresso pick-me-up?
Drinks from £5; 15 Bateman Street, London W1D 3AQ; 1-9.30pm on 15-18 February. Visit Belvedere Vodka.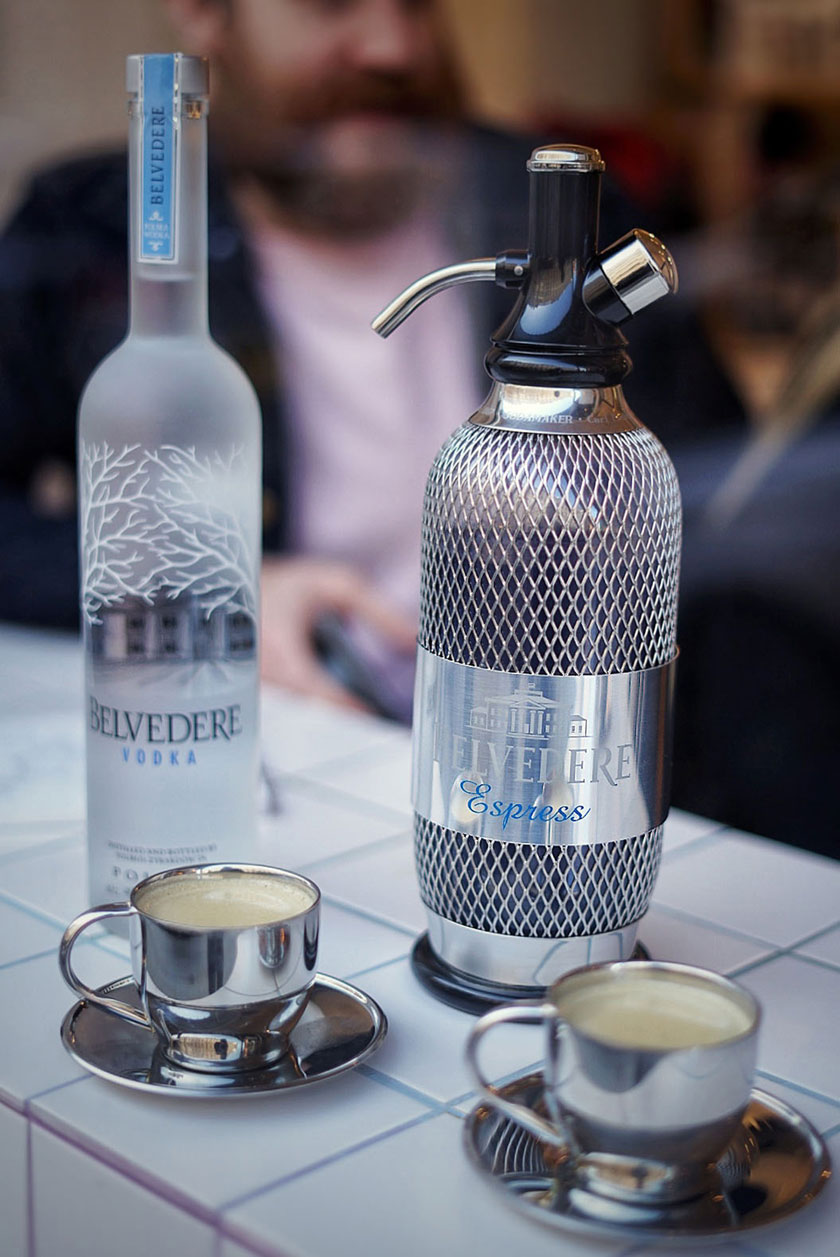 What else is on this week in London? We have answers in our Town Culture Diary.
---