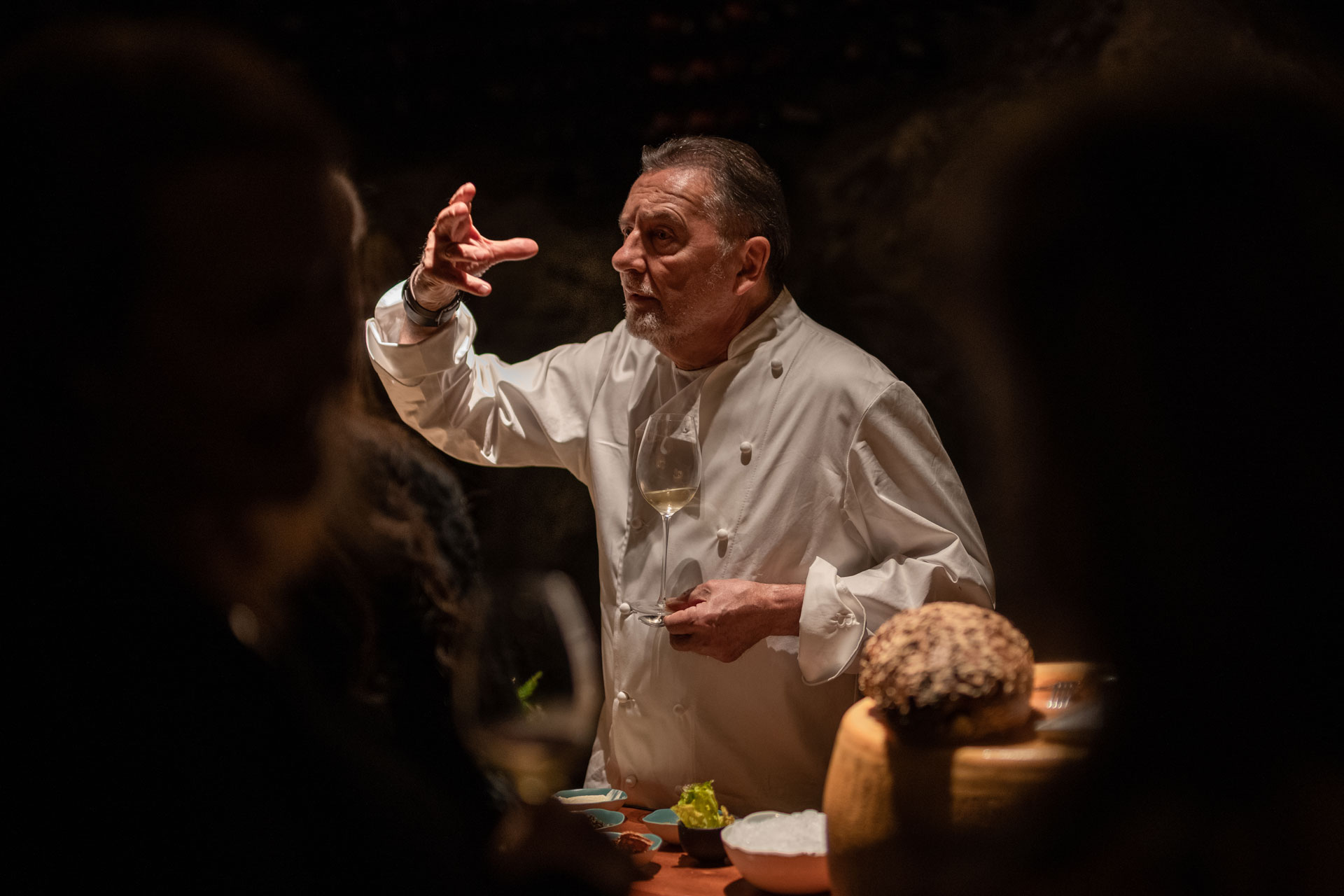 'You Shall Waste Not': Raymond Blanc OBE On Sustainable Dining
---
The future is in our hands
Eight years ago, Raymond Blanc OBE called the organic food movement 'elitist and expensive'. But as the climate crisis ramps up and sustainability drives take a front seat, does the president of the Sustainable Restaurant Association see a more hopeful future for the food industry? Rebecca Cox finds out.
I am sitting with Raymond Blanc in Moss Restaurant at The Retreat at the Blue Lagoon, having just enjoyed a flawless menu of dishes executed in partnership with the restaurant's head chef and his former mentee, Agnar Sverrison. (Read more about that in our Retreat At The Blue Lagoon review.) As we talk about the wealth of local ingredients and the push toward hyperlocal food, conversation turns to sustainable dining. I ask Raymond his thoughts on this new eco-landscape, although I already know it's something he is passionate about. 'My mother always taught me well. "Raymond, you shall waste not!" Always she used everything, nothing got thrown away. This is how we will work now.'
But will the food industry, known for its enormous capacity for waste, make the changes it needs to? 'Yes, it will change, people will change. We will have to. People want to know where everything comes from. Every dish, every ingredient. Every fabric,' [Raymond points at the collar of my ruffled Sandro dress] 'like this, we will want to know where it's from'. (Thankfully it's second hand, and I inform him so. 'Bravo, bravo.')
An Unlikely Eco Warrior
So, who will lead the way when it comes to sustainable dining; chefs cooking for the one per cent? The sustainability standards at Blanc's Le Manoir go above and beyond using homegrown and locally and ethically sourced ingredients and extend to supporting local charities and community schemes and looking after staff with living wages and profit share schemes. But it is people power that galvanises real change. 'I am seeing good things,' says Raymond. 'I did an investigation with McDonald's, and they are making real changes. Free range eggs, local produce. These things are not cheap, on this scale. But when the fast-food changes, everything will get better.'
Herein lies the key to real change, decisions from the top down and the bottom up. Consumers making informed decisions and big businesses investing in changes that make consumer changes possible and, importantly, accessible to all. I asked Raymond if food still surprises him, after so many decades at the top of his game. 'Yes, all the time! Now more than ever. Just look at what is in the supermarkets now.' And from the sea urchin just consumed at dinner to McDonald's making waves in sustainable dining, consider me surprised, too.
Alain Ducasse on the future of sustainable fine dining
Photograph by Joe Shutter