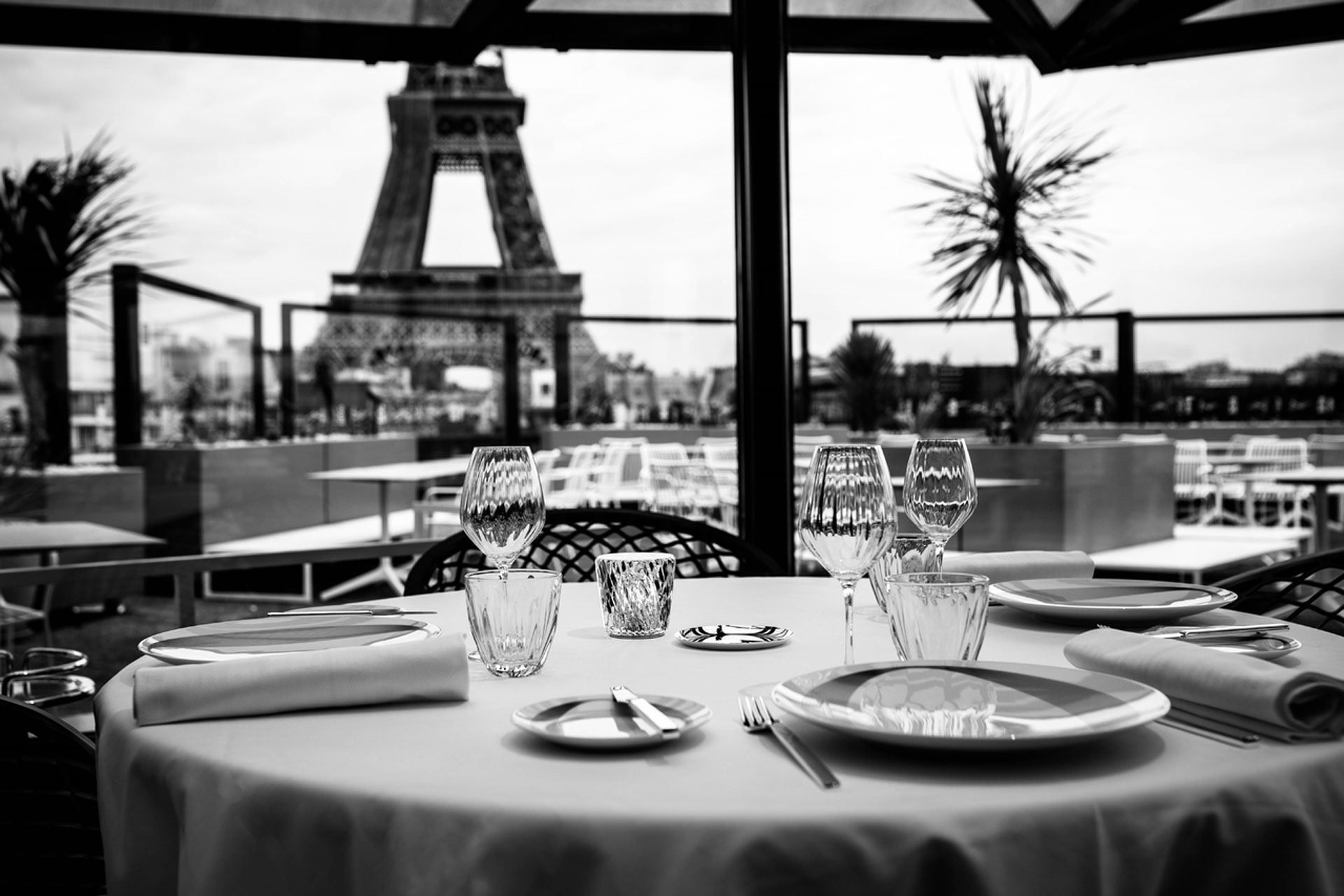 Alain Ducasse On The Future Of Sustainable Fine Dining
---
Is Dom Perignon's new Paris pop-up the culinary future?
In the age of sustainability, does decadence have a sell-by-date? We asked Alain Ducasse, as he embarks on his latest collaborative project, a pop-up Parisian 'European cuisine' restaurant in partnership with Dom Pérignon.
ADMO Paris
In a post-pandemic world, the yearning for indulgence feels stronger than ever. We've missed eating out, meeting new people: we've missed excess. Alain Ducasse's latest venture combines all three. ADMO is a new ephemeral restaurant inspired by Dom Pérignon Rosé Vintage 2008, currently open in Paris at Les Ombres au Musée du quai Branly for 100 days only. The concept was imagined with Albert Adrià and includes the creative talents of Vincent Chaperon, Romain Meder and Jessica Préalpato.
'The idea is to show that cuisine transcends borders and create a European cuisine. We're looking to combine our talents to go beyond things that have been done before. The challenge is to really turn the tables, and this unique line-up will definitely take this project to the highest level.' – Alain Ducasse
Masterfully conceived and delivered, the seven-course, wine-paired dinner is the perfect tonic after almost two years of restrictions and frugality. Hero dishes include the blue lobster from Normandy with beetroot cooked in ash and infused with a pepper broth, and served with a condiment of cherry, flaxseed and beetroot juice. The fresh persimmon and calamansi dessert is the perfect light but sweet ending to a culinary journey that contrasts flair with simplicity, a coming together of five creative minds for a seamless fine-dining experience.
The ADMO experience, perfectly situated in the shadow of the Eiffel Tower, embodies indulgence, but never tips into over-indulgence. It is decadence without heaviness, the perfect parings of wine and food, hero ingredients and Dom Pérignon Rosé Vintage 2008 as the star. But where does this leave sustainability, in a world where eco-consciousness can no longer be an after-thought? Does decadence have an end date? We asked Alain Ducasse (over yet another glass of Dom Perignon) the morning after dinner at ADMO.
Is This The Ultimate Paris Foodie Hotel?
Does decadence have a sell-by-date?
'On the contrary. There will be more,' Ducasse tells us. 'It is about a new way of working, a new art of living. [Fine dining] is now about less food but better food – better for our health and better for the planet.' Indeed, while the venture is not being touted as an eco-friendly dining experience (a rarity for 2021), the menu is meat-free and all but one ingredient on it was selected with locality and seasonality in mind. 'Everything but the caviar is local. I travelled the world in search of the best, most sustainable and well-farmed caviar and sourced this one in China. Just like beef, traceability is important when it comes to caviar. But unlike beef, it weighs only 30g.'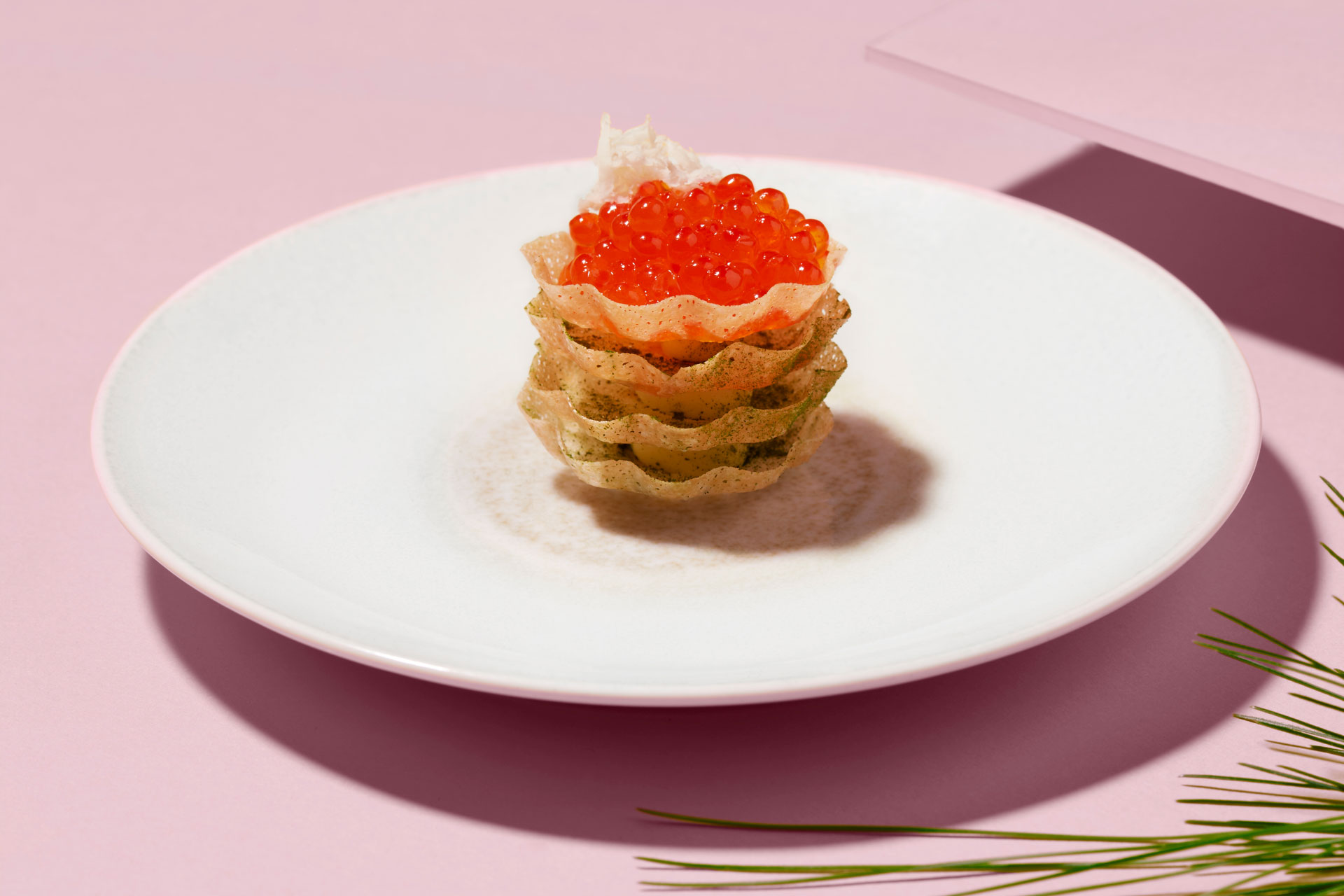 Ducasse isn't planning to cut meat from his cooking altogether, however. 'We're not saying that we should do away with meat or poultry, but better quality, smaller quantities and it's important to know where the meat comes from. It's important to know exactly what foods we eat; food that is better for our health and better for the planet.'
Vincent Chaperon, Chef de Cave of Dom Pérignon also explained how limiting production of their famous champagnes has long been a house practice that leans into sustainability. 'We have not changed or increased the volume of production for 30 years. You can't just make more and more.' It is about less but better, that over-arching approach that could help us all be eco-friendlier consumers. And if this means one glass of Dom Perignon's superlative 2008 rosé rather than a bottle of a cheaper alternative, it's an approach we can get on board with. The fact that ADMO's run is limited to 100 days perhaps mirrors this shift toward more limited, considered consumption. Indeed, spending the 265 days a year that ADMO is closed eating only bread and butter (preferably French) would seem infinitely more doable if a seven-course supper by Ducasse, Adrià, Préalpato and Meder was the reward at the end of it.
The art of fine dining is going nowhere. Ducasses told us: 'Gathering together and sharing a meal is the foundation on which we can build peace. I have gathered warring politicians together over dinner, and while we eat there is no war. A meal is the school of peace.' Things are changing, but Alain's appetite for collaborative creation and learning shoes no sign of slowing. Is there a sell-by-date on decadence? Absolutely not: we just need to be flexible with our definition of it.
HOW?
ADMO is open for lunch and dinner. Dinner is 380€ for seven plates + 280€ for wine pairing, lunch is 200€-5 plates + 180€ for wine pairing | admo.lesombres-restaurant.com