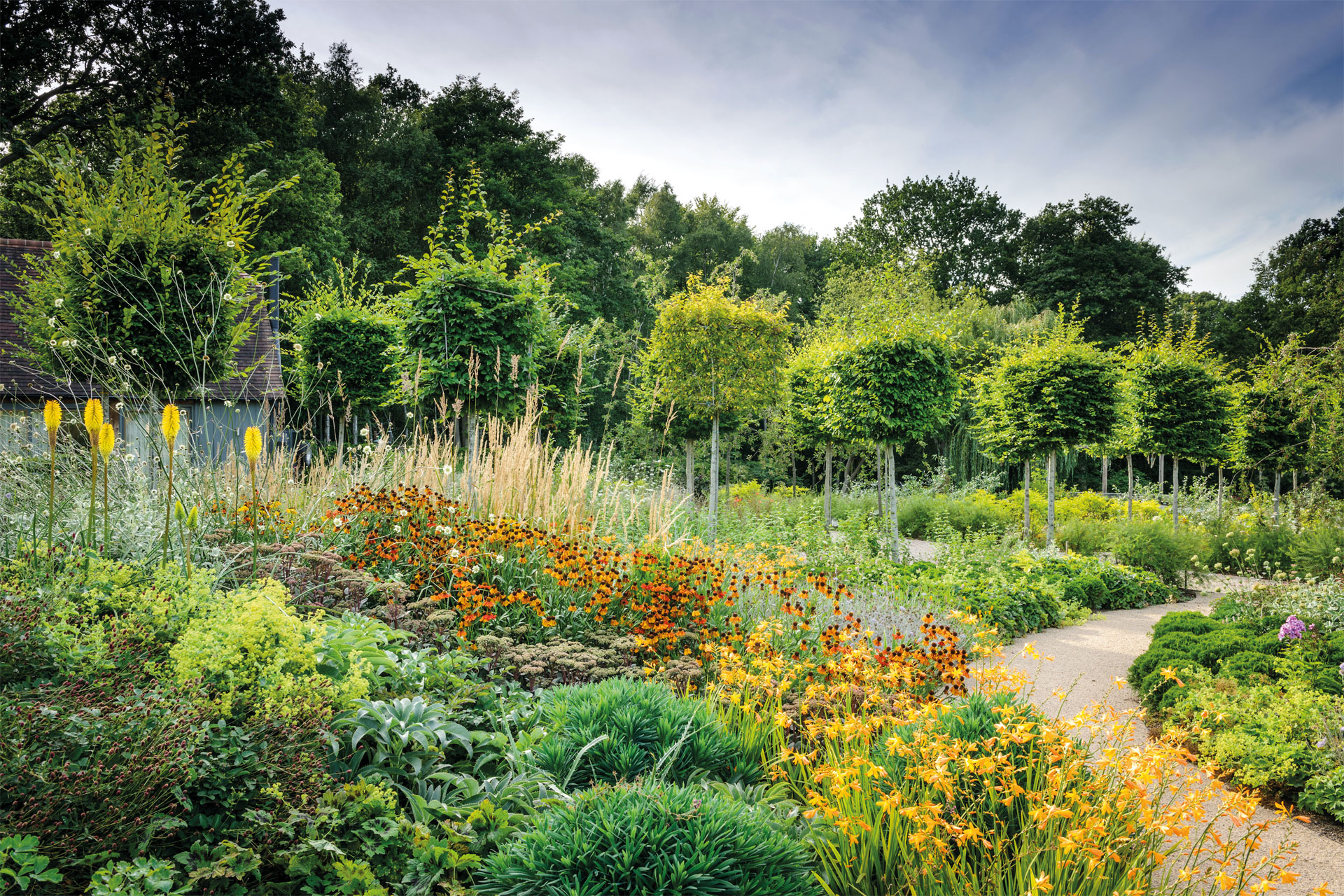 The 20 Finest Gardeners & Landscape Designers
---
These gardeners & landscape designers are perfectly in-season
Designs on your garden? Discover the 20 finest gardeners and landscape designers breaking new ground this year. By SOFIA TINDALL.
Meet the 20 finest gardeners and landscape designers for this summer
Ann-Marie Powell
Hampshire-based Ann-Marie Powell's work is instantly recognisable by its wild, loose textural planting style, encouraging wildlife and lifting spirits in droves. No wonder, then, that the RHS was quick to poach her for Wisley; her 'living laboratory' wildlife and kitchen gardens opened officially last summer. This year will see Ann-Marie continue her relationship with the flagship site, alongside her usual mix of private commissions. ann-mariepowell.com
Arne Maynard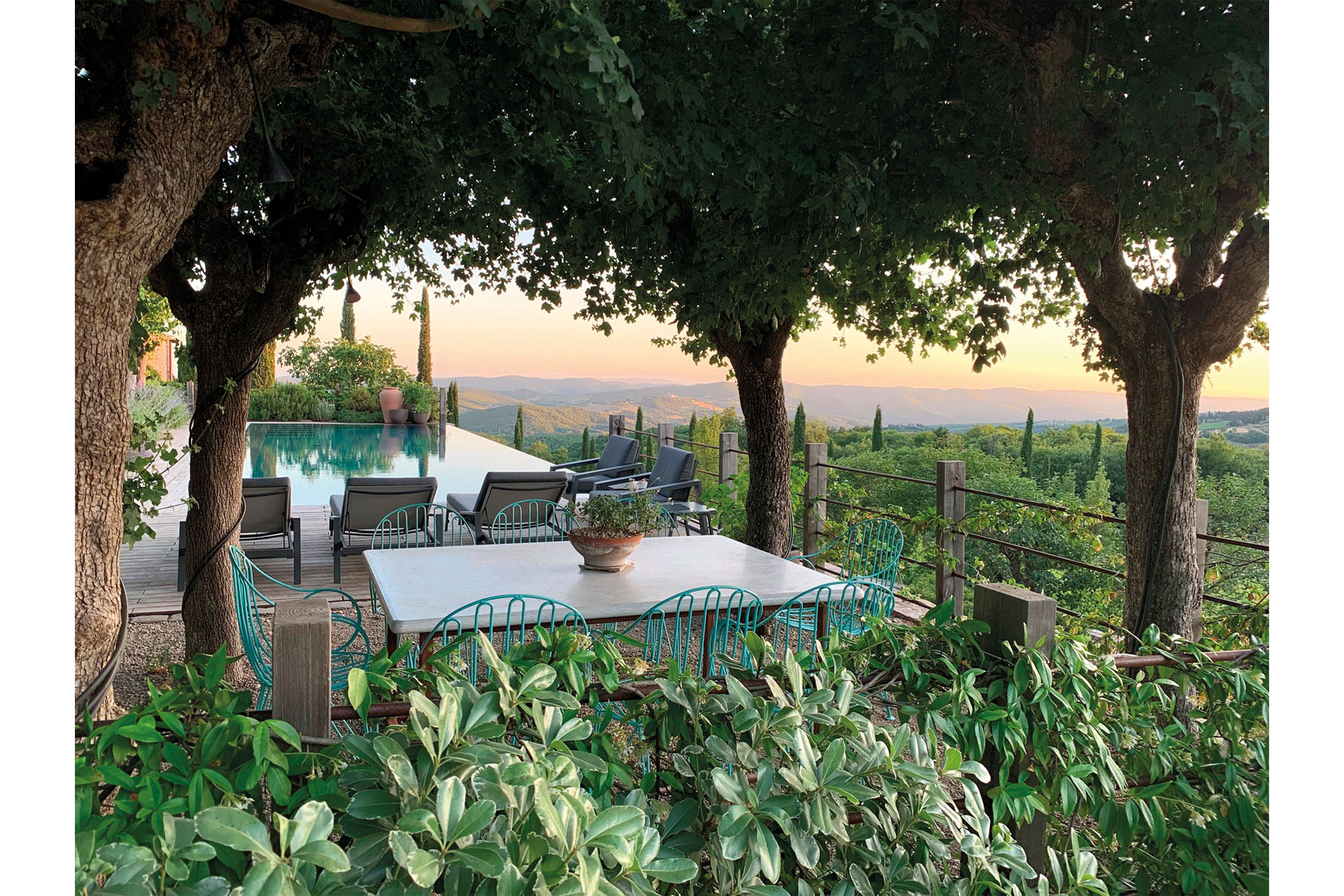 An ability to identify and draw out an essence of place, giving his gardens a quality of harmony and belonging, is the reason Arne Maynard's clients flock from far and wide for his expertise. Allt-y-bela, his Monmouthshire home, is a striking ongoing example of the stylistic flair for which he has become best known; encompassing loose wildflower meadows, striking topiary and drawing inspiration from visual arts and crafts. arnemaynard.com
Cameron Gardens
Spearheaded by Alasdair Cameron, London-based Cameron Gardens has been
designing gardens which inspire and recharge for over 20 years. Equally adept in city and country, one of its recently completed landmarks is a contemporary penthouse in Whitehall, with multiple roof terraces, a herb garden water feature and several outdoor 'rooms' overlooking the skyline. camerongardens.co.uk
Charlotte Rowe
From large-scale country landscapes to town courtyards, Charlotte Rowe's gardens are revered for their clean, simple sensibility and 'exemplary bone-structure offset by soft, generous planting and careful detail'. This year the Kensington-based studio is in high demand in the country, with projects in Surrey, Yorkshire, and Herefordshire. Charlotte will also continue to work locally, bringing her expertise to London spaces in need of love. charlotterowe.com
Chris Beardshaw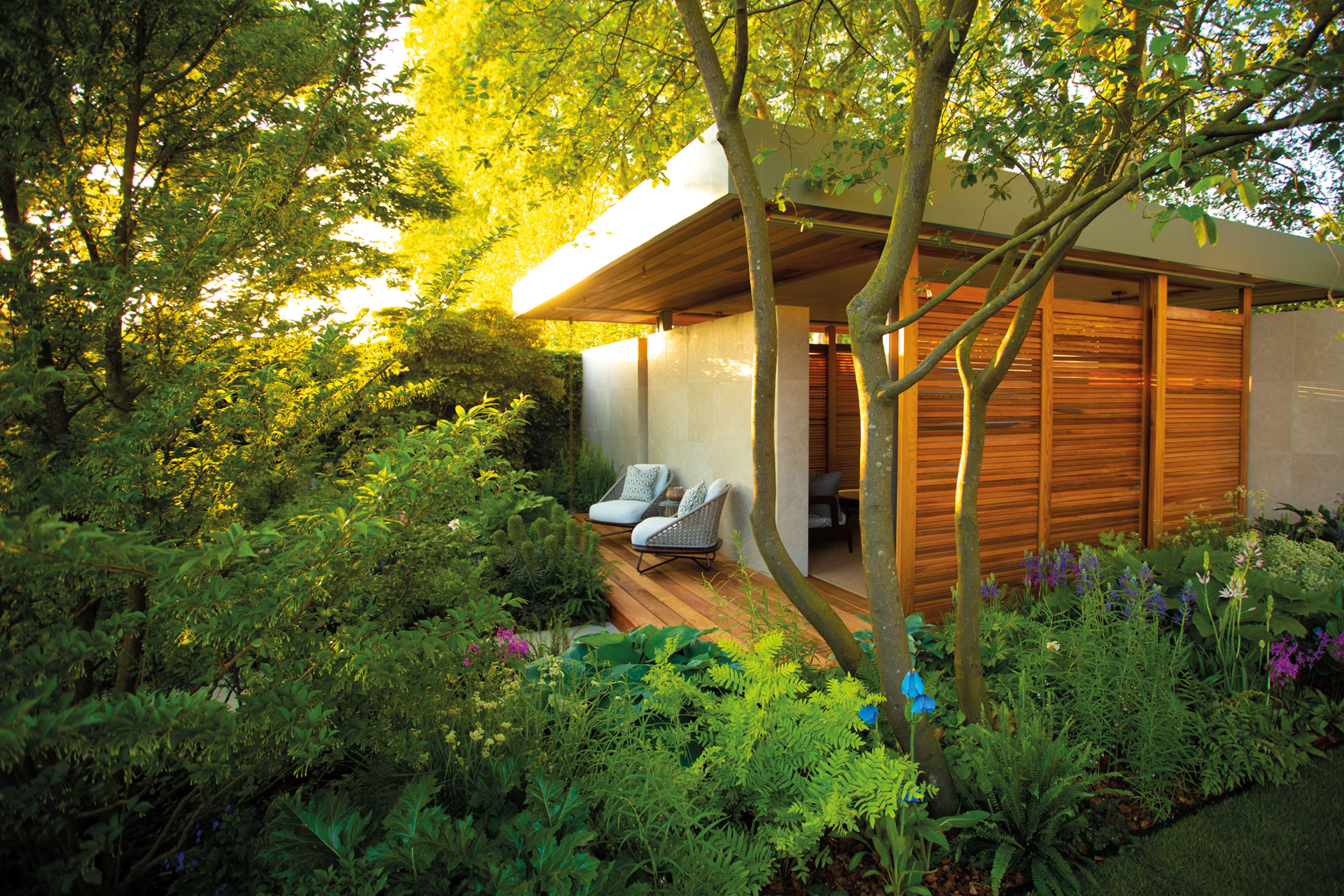 An RHS Chelsea Flower Show veteran, Chris Beardshaw's talent for blending architectural and exterior elements has established him as one of the most highly regarded names in the business. If you want to get a space in his schedule, you'll have to squeeze in between commissions for the RNLI, a parterre garden at Pitmedden, and project at Trinity College, Oxford, which is in the works for next spring. chrisbeardshaw.com
Cleve West
A committed vegan, Cleve West's work is shaped by an environmental focus and pioneering 'veganic' approach. That means keeping human intervention to a minimum, mitigating habitat loss, and enhancing flourishing wildlife. Among the six-time RHS Gold medal winner's projects you'll find public spaces, leafy islands, restored 'refuge' plots and an animal sanctuary in British Columbia – all rooted in eco-conscious design. clevewest.com
Danny Clarke
First and foremost a 'friend of the earth', Danny Clarke is a tour de force of the gardening world, making it his mission to address both climate change and community integration. Between co-hosting programs like Love Your Garden and Filthy Garden SOS he can be found working on community gardens and bespoke projects. Grow2Know, his non-profit, aims to inspire and empower young gardeners. theblackgardener.co.uk
Dan Pearson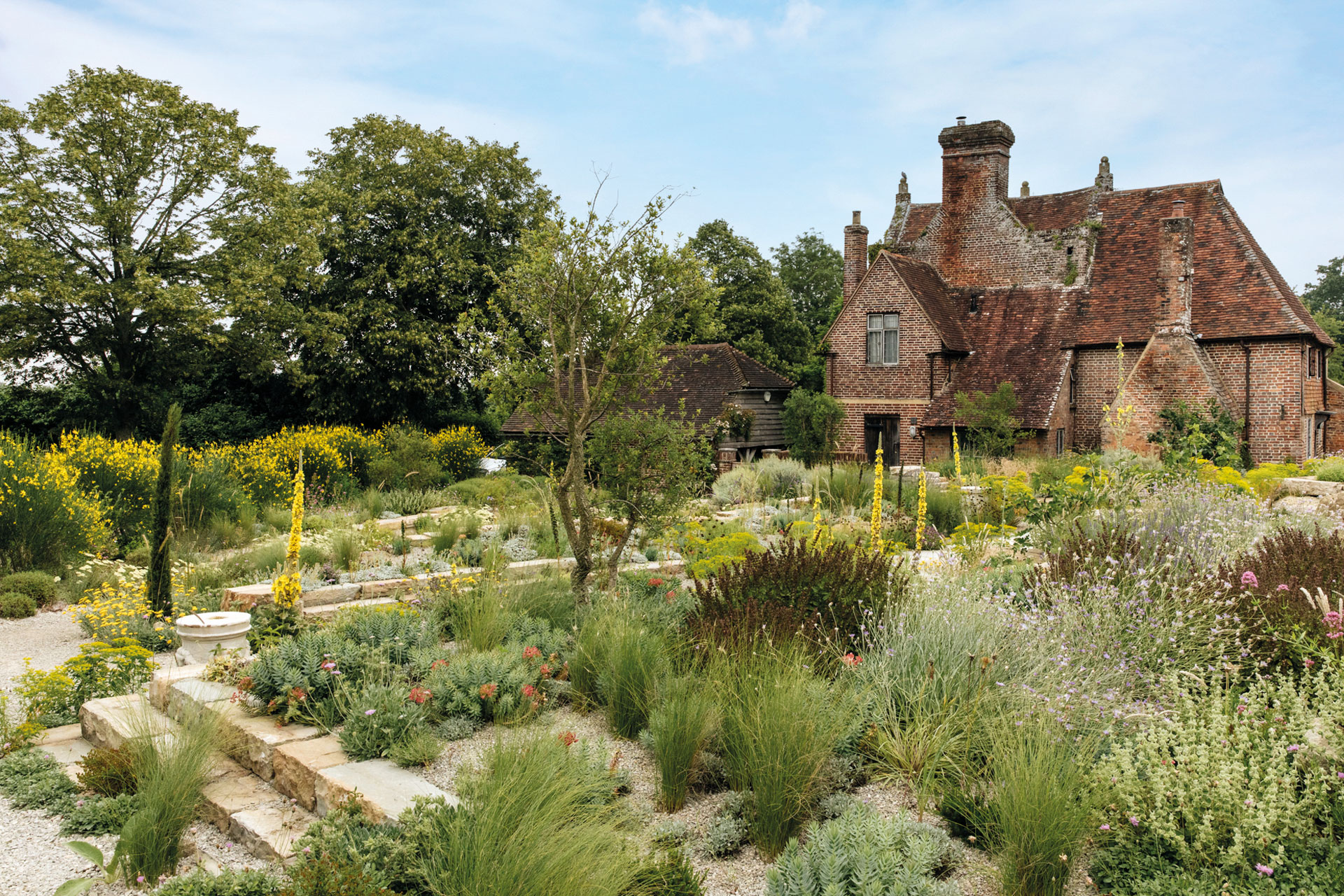 Master rewilder Dan Pearson has made an art form out of constructing lavish sustainable wildernesses, underpinned by an ecologically balanced, naturalistic approach. His Mona Lisa is arguably National Trust Sissinghurst, where he has been the garden advisor since 2014 – but commissions elsewhere this year include a 400-acre rewilding project, 64-hectare winery in Tuscany, and luxury hotel in the Berkshires. danpearsonstudio.com
Harris Bugg Studio
Keen sensitivity to historical context and a regenerative thinking runs in the DNA of Harris Bugg Studio, an ethos realised to new heights at its recently completed Kitchen Garden at RHS Bridgewater inspired by Victorian field maps and old canal routes. The studio, led by duo Charlotte Harris and Hugo Bugg, is equally busy with private projects across the country this year, and talks at Charleston Festival and Chelsea Barracks Spring Fair. harrisbugg.com
Jinny Blom
For over 20 years clients have been turning to Jinny Blom to realise complex visions – her immersive methodology, delving into history, geography and culture of landscapes has made her a master of out-of-the-ordinary spaces. Over the years this has included an arid sculptural garden in Kenya; blazing autumnal forestscape in Scotland; and free-roaming 'anti-garden'. This year sees the release of her second book, African Anthology. jinnyblom.com
Jo Thompson
With every variety of commission you can think of under her belt (historic landscapes, urban
boltholes, coastal gardens and restaurant rooftop gardens), Jo Thompson's blend of romantic English planting with a strong sense of respect for biodiversity must be the magic formula. If that wasn't enough to keep her busy, she'll also be releasing her second book this year, The Gardener's Palette, exploring the theory, construction and creation of colour in gardening. jothompson-garden-design.co.uk
John Davies Landscape
If an impactful urban garden is what you need, look no further than John Davies. 'For me the process is all about responding to the site and problem solving to create a beautiful space,' explains John, 'this entails looking at the architecture of a space, relationship between mass and void and tracing a spatial narrative.' With a talent for roof terraces, his studio is behind some of London's most inventive outdoor spaces – like Stylus Old Street. johndavieslandscape.co.uk
Juliet Sargeant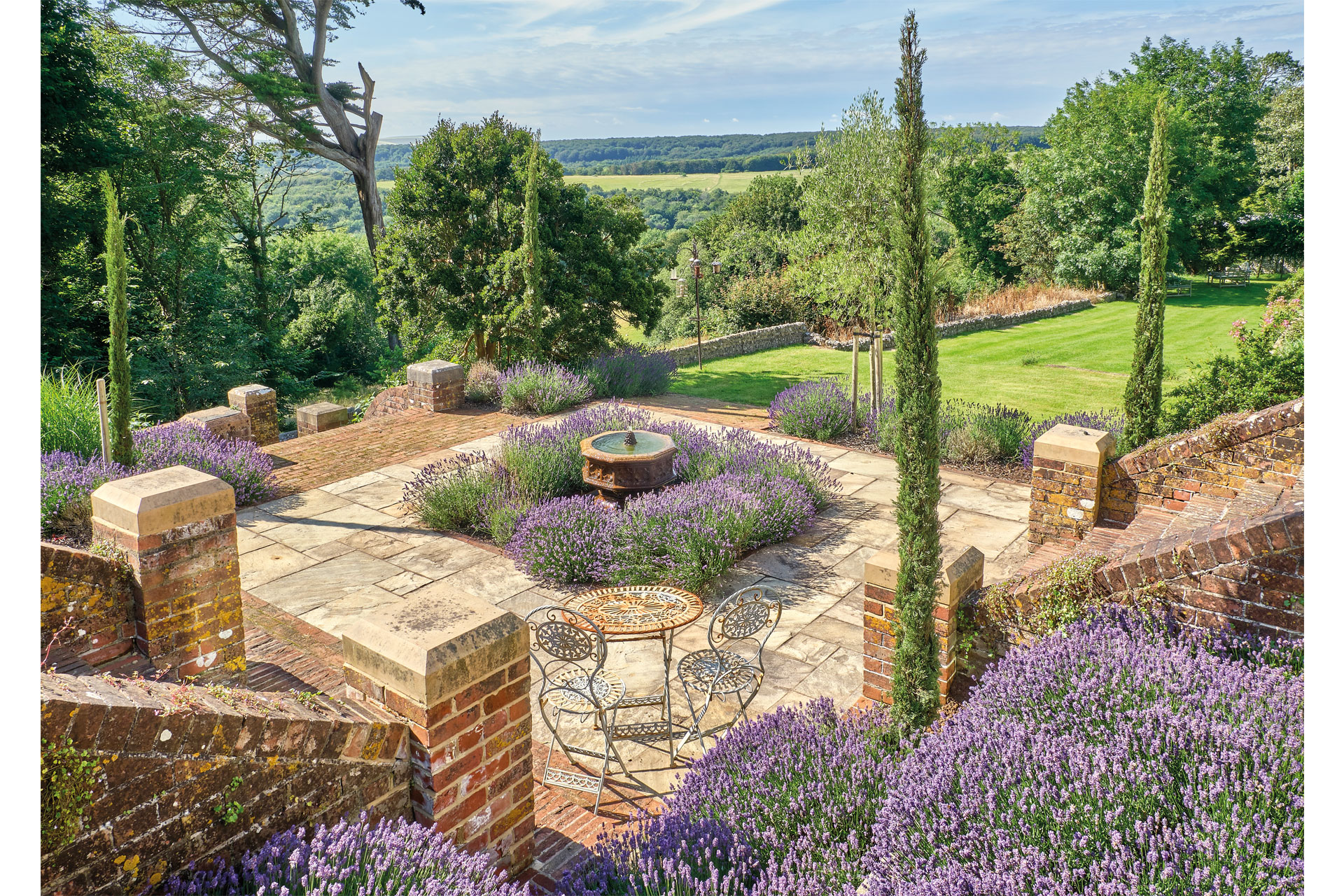 The ultimate polymath, Juliet Sargeant began her career in medicine and psychology, going on to become a gardener, TV presenter, RHS judge and Fellow of the Society of Garden Designers. Even so, you're still most likely to find her doing what she does best – designing imaginative gardens inspired by human connectivity. Recent and upcoming projects include the new Blue Peter garden, and a commemorative Commonwealth and Gurkha Garden Project in Woolwich. julietsargeant.com
Marcus Barnett Studio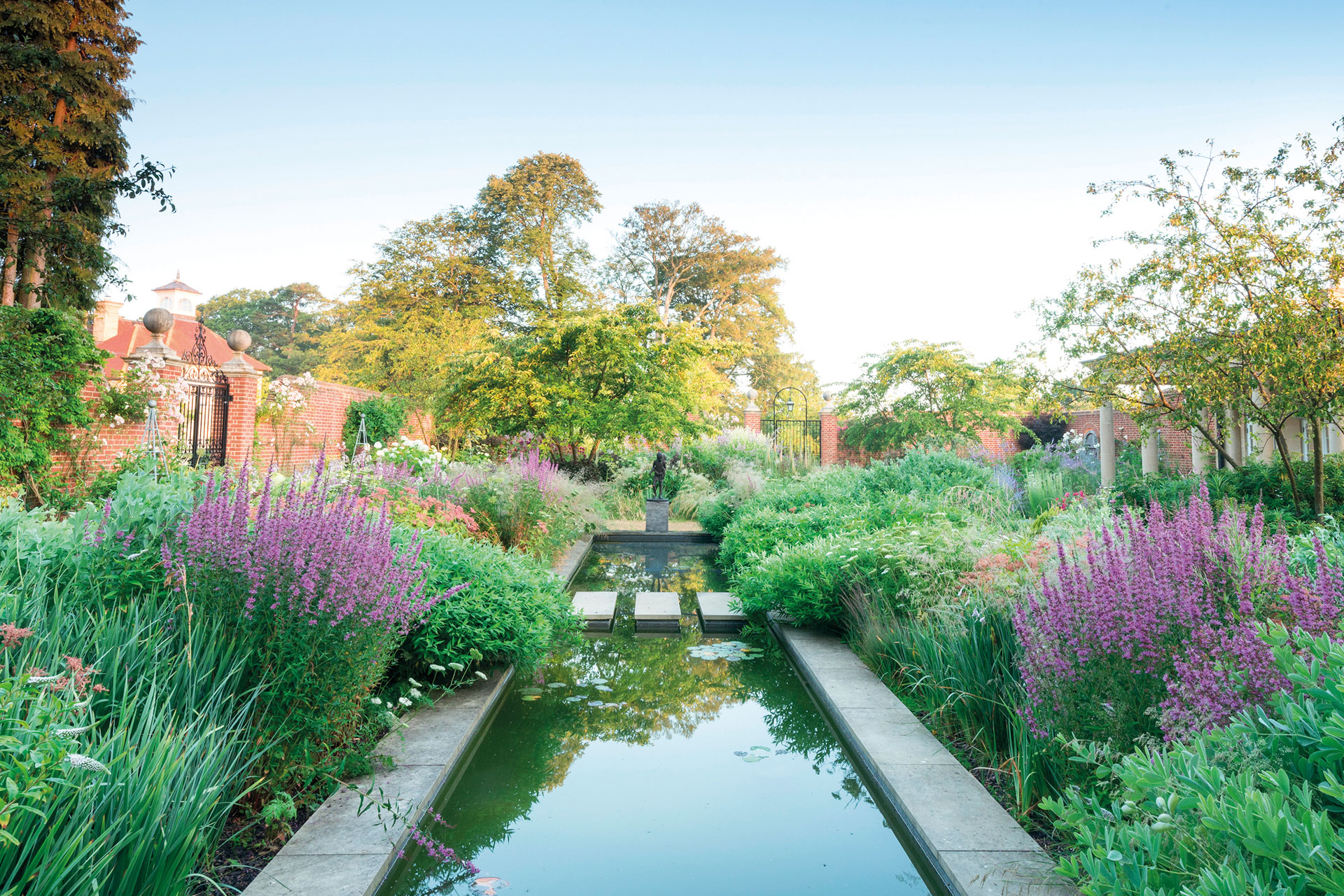 Based in west London with a satellite studio in Hampshire, Marcus Barnett has earned international acclaim for his sensitive balance of naturalistic planting and strong architectural form. The team's culture is underpinned by Marcus, who remains closely involved with each project. It's an approach which has served the studio well, with outstanding projects in far-flung locations and on home soil. marcusbarnett.com
Marian Boswall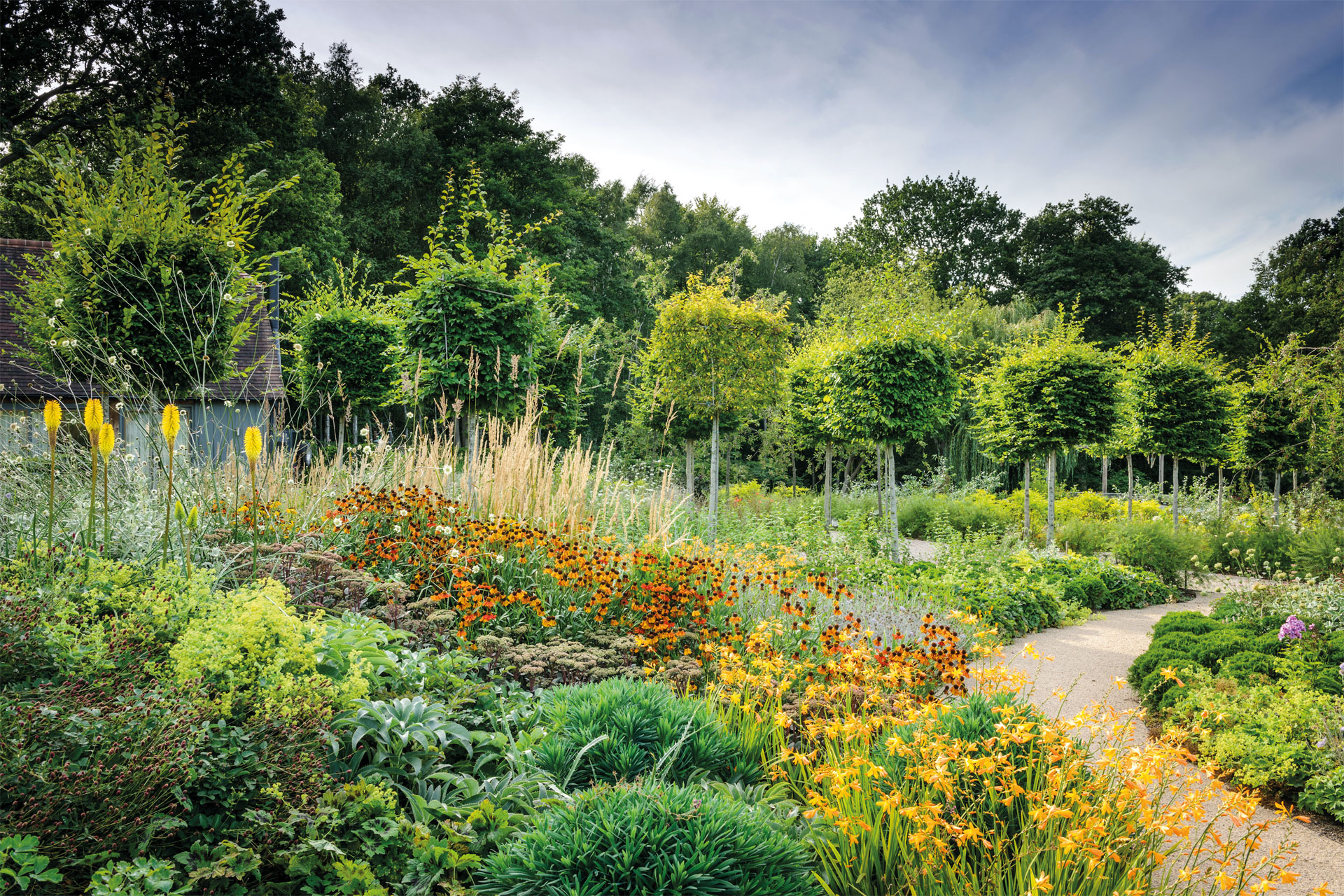 At the heart of Marian Boswall's philosophy is a wellbeing-first focus and profound respect for the healing force of nature. Her newly-published book, Sustainable Garden, connects all of these elements and puts them into words which will resonate with any eco-minded gardener. Also in the works this year is an estate in Sussex with a swimming pond and bluebell wood, winery, and contemporary dry garden in the Cotswolds. marianboswall.com
McWilliam Studio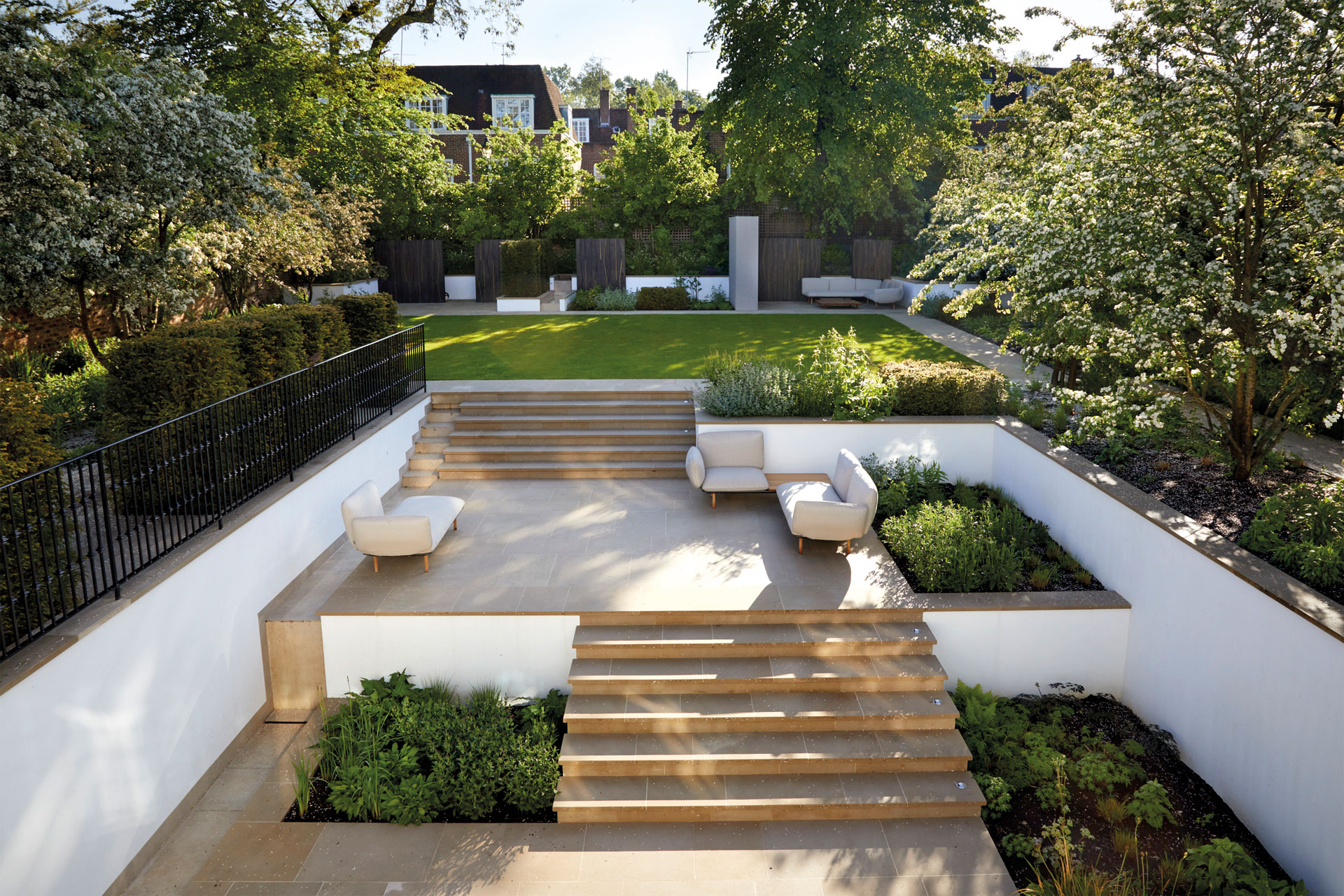 'Returning to a wilder garden experience, we've used native species to produce a more diverse and sustainable landscape,' explains Gavin McWilliam of a recently completed garden in Quinta do Lago, Portugal. Enhancing the connection between people and nature, it sums up the ethos which has led the studio for over 15 years. Its exemplary track record continues in 2022 with projects spanning restoration, regeneration, and inception of groundbreaking new spaces. mcwilliamstudio.com
Randle Siddeley
A sought-after landscape architect, Randle Siddeley's clients come back time and again for his wealth of experience, creative flair and unmatched attention to detail. The studio's latest pièce de résistance is Hedsor Wharf, an estate stretching 50 acres along the banks of the River Thames. Due to be completed this summer, it will encompass sweeping lawns, natural streams, woodlands and a complete reinvention of the formally structured gardens. randlesiddeley.co.uk
Richard Miers
Already a well-known name in Home Counties circles, Richard Miers is the secret weapon of
those looking to overhaul rambling manor mazes and upgrade Cotswolds lawns. This year he stepped into the limelight with a first Main Avenue appearance at RHS Chelsea Flower Show, showcasing his mastery of symmetry and classical design in partnership with horticultural charity Perennial. It was the People's Choice award winner 2022. richardmiers.com
Sparrow Garden Design
'We were put on this earth to make full use of our senses, and creating a garden is the ultimate visual and sensory experience,' says Sparrow Morgan-Grenville, a sentiment which her clients all seem to share. Inherent to Sparrow's philosophy is her upbringing in Asia, resulting in an energetic fusion of 'the gentle palette of the English garden with a subtle south-east Asian heartbeat.' sparrowgardendesign.com
Tom Stuart-Smith
One of the most in demand gardeners in the UK and beyond, Tom Stuart-Smith is a master of spaces with richly-layered planting and cinematic finesse. This year he's taken his talents to a public garden at Hepworth Wakefield and a biodiverse haven at Knepp. In London keep your eyes peeled for his Islamic Jellicoe Gardens in King's Cross and a project by St Paul's Cathedral. tomstuartsmith.co.uk
READ MORE: 
Introducing C&TH's 50 Finest Interior Designers 2022 / This Year's 50 Finest Judging Panel
You might also like...
Oops, there are no posts.