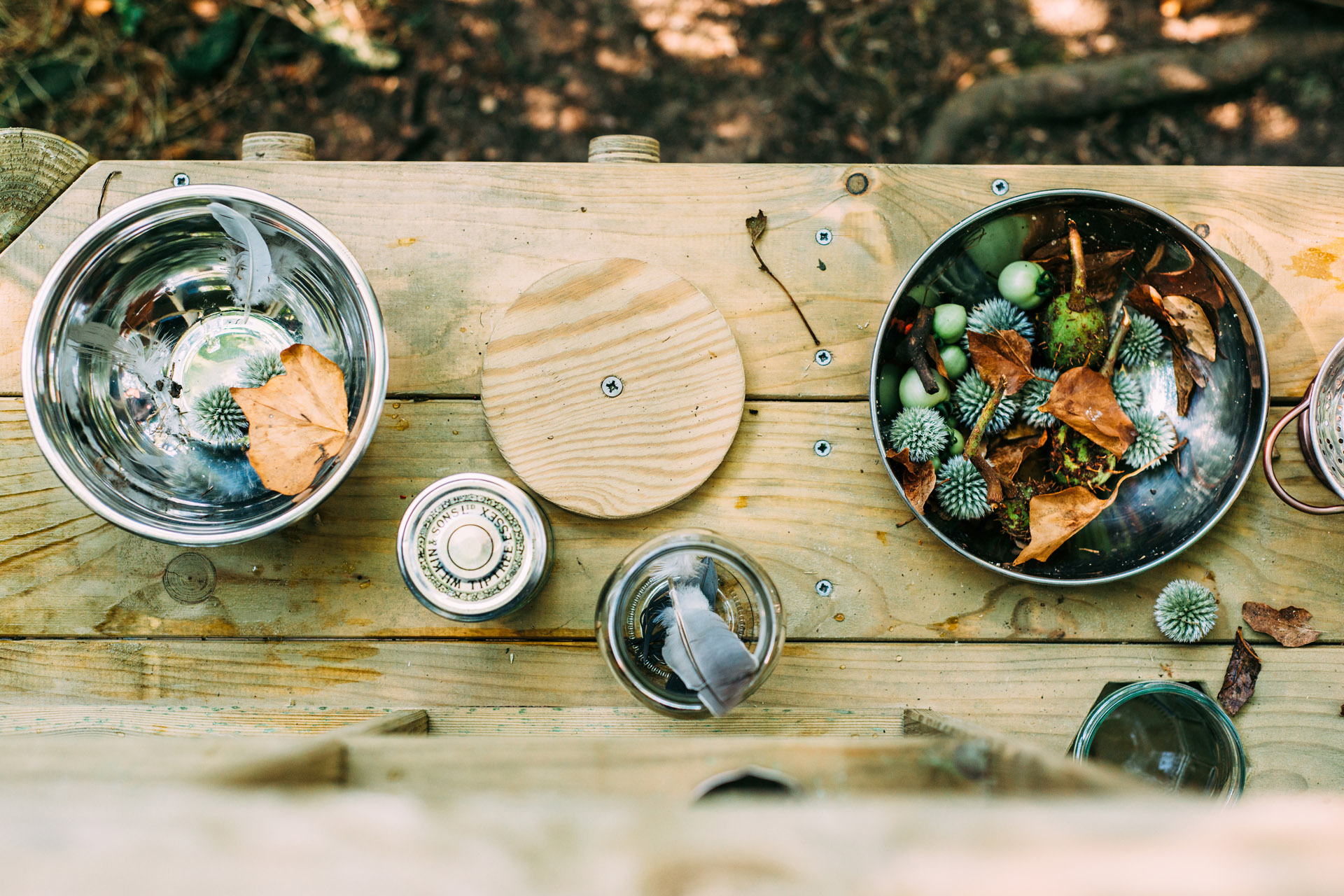 How To Create a Kids' Haven In Your Garden
---
From mini rewilding projects to next-level treehouses here's how to get your kids out into the garden
Struggling to peel your children away from the television or iPad? The Great British outdoors is the most natural entertainment centre around and a brilliant educational tool to teach your children about caring for wildlife, nature and the importance of self sufficiency and sustainability. You don't need acres of space to get creative; from mini rewilding projects to hedgehog sanctuaries, vegetable patches and next-level treehouses, here are a few ideas to create a kids' haven in your back garden. 
Best Garden Buys to Keep The Kids Entertained / Family
Ideas For Creating a Kids' Haven In Your Garden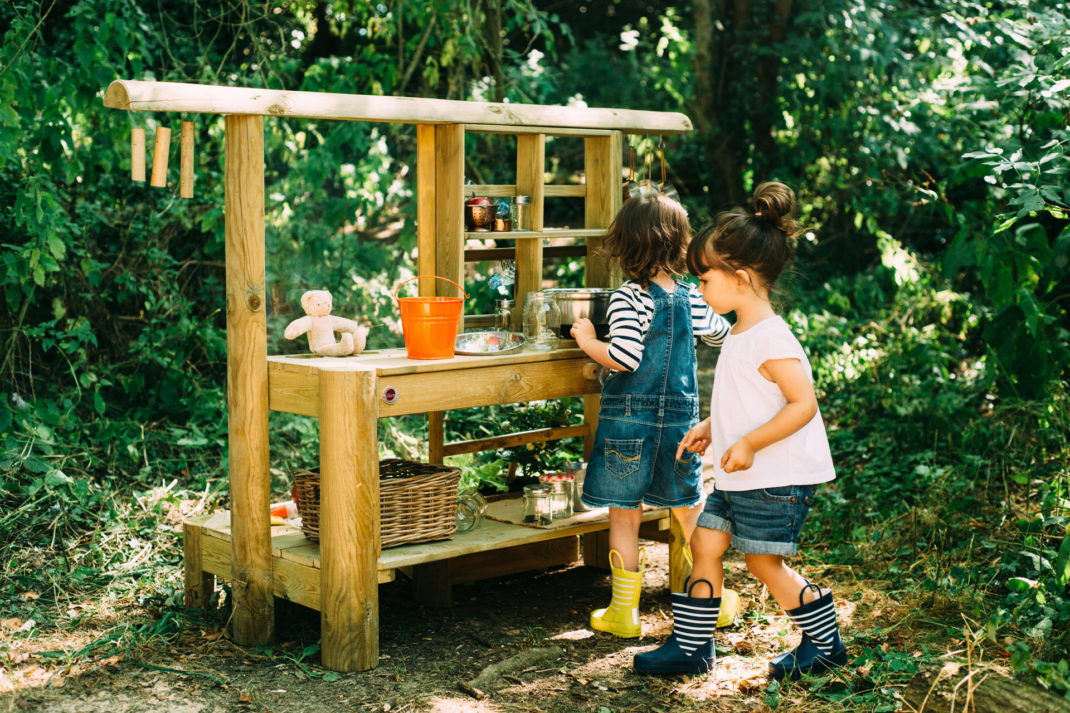 Install an outdoor kitchen
Do you have a budding Tom Kerridge, Ollie Dabbous or Michel Roux Jr on your hands? The sure fire way to find out (and instill a love of mixing and foraging) is to dedicate a patch of your garden to an outdoor kitchen. Plum's Discovery kitchen is well equipped for mud pie-ing, with shelves to store woodland finds, holders for potted shrubs and even a built in planter for growing plants and vegetables. Plus, the frame is made from FSC certified wood. Plum Discover mud pie kitchen, £269,99, plumplay.co.uk
Create a mini nature sanctuary or woodland school
A great way to alleviate boredom and teach children about nature at the same time is to create a mini 'woodland school' in your back garden. You don't need acres of land to create your very own mini rewilding project, just find a spot that has natural grass, access to sunlight and ideally a tree or two. Trees and wild growing grass will encourage the development of a biodiverse habitat, and you can add insect houses, ladybird towers and butterfly boxes to encourage different insects. Handmade bird feeders are an excellent way to attract local birdlife and learn about your different local species (just make sure to hang them well out of reach of any resident cats).
Take your treehouse or playhouse to the next level
What dream kids' garden is complete without a treehouse with all the bells and whistles? If you don't have a sturdy enough tree, there are plenty of pre-fab options to choose from to makeover your garden. Or, go all-out by building a bespoke kids' castle, clapboard playhouse complete with a veranda and picket fence or mini adventure centre with swings, zip lines, bridges and slides. We love The Playhouse Company's imaginative designs. Bespoke playhouse by The Playhouse Company.
Plant a kids' vegetable patch
Ready to take the veg box a step further? To get your household more involved with sustainability and self sufficiency (and encourage your little ones to eat their greens) why not dig a children's vegetable patch? A brilliant way to encourage your kids to spend more time outdoors, a vegetable patch is also a great educational tool to learn about seasonal vegetables, and inspire a love of British produce.
Good 'starter' vegetables for children are tomatoes, carrots, radishes, green beans, courgettes and beetroots
Build a raised bed to create the right environment for vegetable growing – plus, root vegetables won't encounter any stones to stunt their growth
Fertilize your boxes with a good quality soil and any necessary climbing trellises (for runner beans or tomatoes)
You can also plant sunflowers for colour and easy-to-grow mint and basil for a daily supply of fresh herbs
Buy your little ones a mini watering can, and watch your vegetables grow!
Build a tipi
Not only will your very own back garden tipi keep your kids entertained for hours, but you can also have some fun building one from scratch. Kids can get involved building a DIY tipi with wooden dowels, sewn-together panels (make sure you use a waterproof canvas) and a metre of strong rope. Not confident a hand drill? Go to a company like Cozydots, Kidly and Scandiborn for a ready-made kids' tipi with quick and easy construction. Once you've finished, decorate with hand painted designs, garlands of flowers, imaginative trimmings and even (if you like) a few solar powered fairylights. A fairytale playhouse will keep your little ones occupied all afternoon.
The Best Kids Interiors Inspiration
Build a hedgehog sanctuary
In just 26 years the UK's hedgehog population has dropped from 1.5 million to under 500,000, so creating a garden hedgehog sanctuary is a brilliant way to do your bit for British wildlife and support urban and rural hedgehog populations alike. The Wildlife Trusts has a brilliant guide on how to build a safe hedgehog sanctuary in your back garden. You can even make a good hedgehog home from a plastic storage box.
The Coolest Gardens Buys For Kids