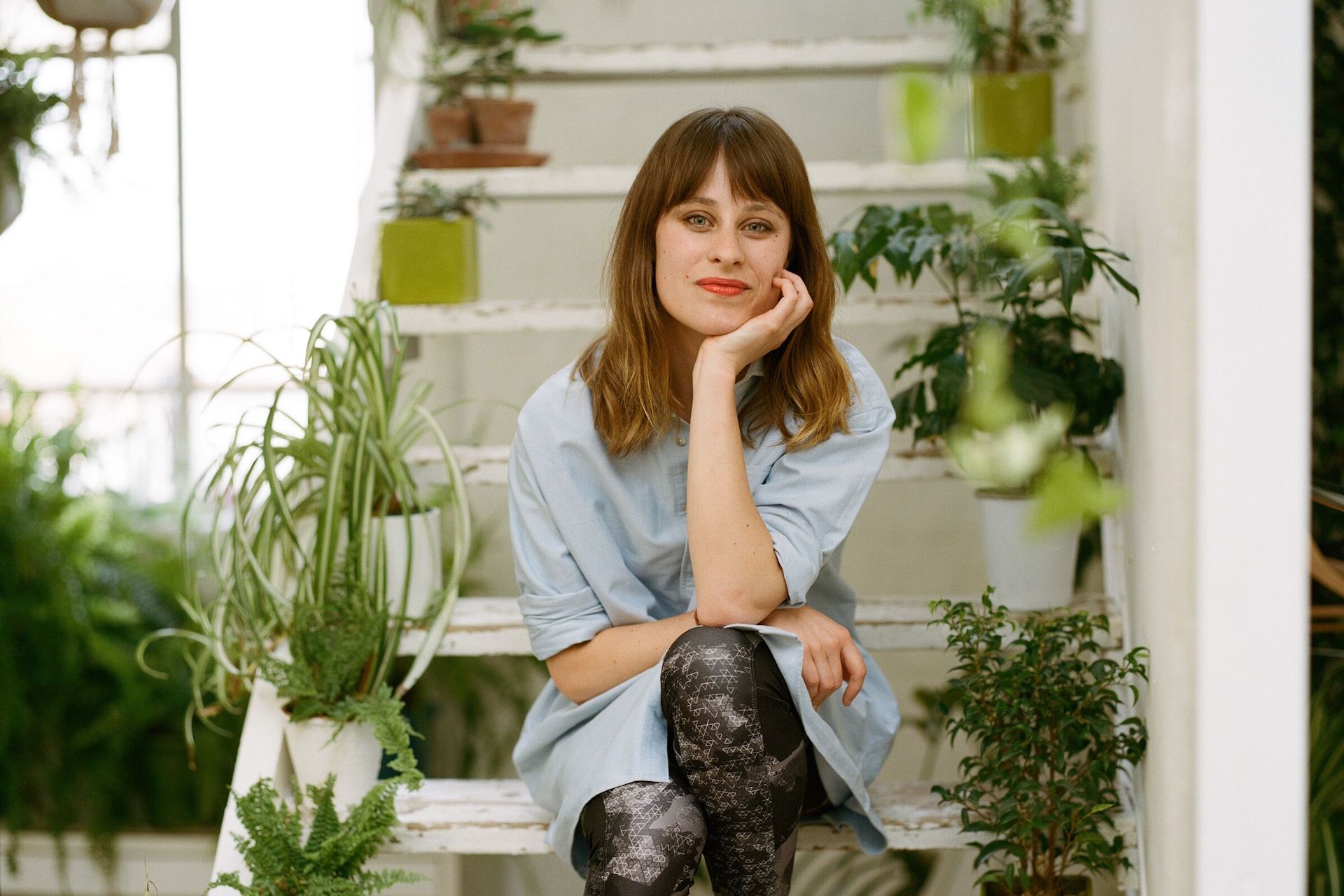 In the garden with… Alice Vincent
---
You might also like...
Oops, there are no posts.
In the garden with… Alice Vincent
Alice Vincent, journalist and author of Rootbound: Rewilding a Life, shows us round her south London balcony garden
Describe your garden?
My garden is a balcony, five metres long, one and a half metres wide, and laden with plants. It's on the second floor, and about five metres away lie the reaching branches of the established oak trees of the south London woodland I live next to. It's ostensibly a shade garden, so it's lush and green with woodland foliage plants: Lamium, Swedish ivy, Boston ferns, Asparagus ferns, heucheras, hostas, liriope, with height and structure from bamboo and fatsia japonica. Everything is in containers, and in the middle there's a table with room for two to chat, eat or work.
Did you have any help with the design and planting?
Only the insight and help from friends I've made through the Instagram gardening community over the past five years.
What's the view like?
I can see the oaks and sprays of leaf, bud and blossom of the hawthorn trees underneath. The place is heavy with wildlife: treecreepers, jays, greater spotted woodpeckers, robins, bluetits and squirrels all call the woods themselves. It's east-facing, so it's perfect to watch the sunset through the trees and over the city beyond. But I like to look at the balcony from my living room, too, where the light fractures through the foliage and shadows play across the walls as dusk turns to night.
What are you doing in your garden at the moment?
I recently had a good clear-out and reconfigure to make room for two at the table properly folded out, rather than containers and plants covering so many surfaces nobody could sit down. It's more streamlined now, and never easy to get rid of plants, but it's lovely to be able to use it.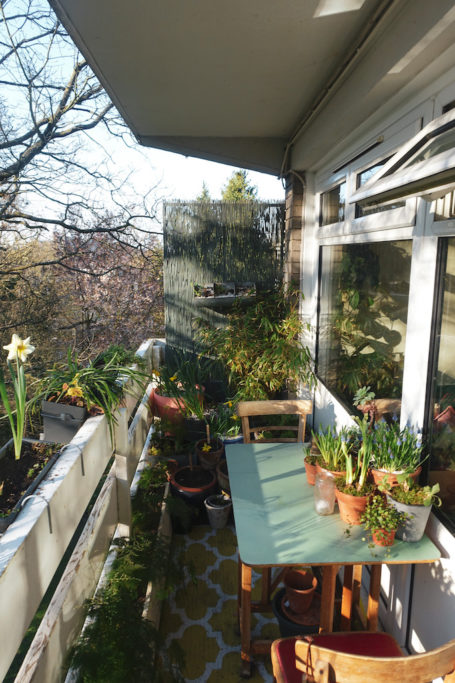 What gardening gear can't you live without? 
I'm not a big one for having loads of tools – there's barely enough space – but I love my Niwaki secateurs.
Where do you buy your plants and seeds?
Various places! I will buy some plants online most summers but I also love my local nursery and, even more so, potted-on plants and leftover seedlings from friends' gardens. I like passing them on, too, and intend to do so more when I have more space!
What do you wish you could grow in your garden?
Sweetpeas. I used to raise them on my previous, sunnier balcony, but this one is just too shady. I adore them – the ritual of sowing and planting them, their seasonality, their scent.
What grows really well?
Swedish ivy, aka Plectranthus verticillatus – it blooms in the depths of winter, propagates like a dream, and with rich foliage that tumbles elegantly over planters in even the dingiest corners of the balcony.
How do you like to spend time in your garden?
Pottering about, grabbing a few minutes before I set off for the day and after I've come back. I like watching the birds that share the space and, when it's warmer, sitting out there with a book or a drink or good company – or all three.
What's your favourite and least favourite jobs?
I actually find having a good deadhead and cutting back old foliage really satisfying – not to the extent that it harms the leftover dead growth crucial for wildlife to build their homes in. But I do like a good chop back. Sweeping the balcony is always tedious.
What would you change about your garden?
I'd love a little more light. If only it faced south!
Do you have a favourite garden?
Sounds prosaic but I nurture a great fondness for the Beech Gardens at the Barbican.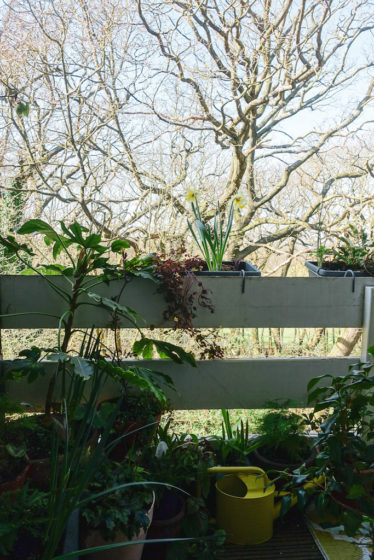 What bits of gardening expertise have you picked up over the years?
The rules are there for a reason, but most people flout them in some way or other.
Any advice for people who have never gardened before, but want to get into it?
Don't be afraid and just give it a go – you'll be amazed at how much you'll pick up from simply cracking on.
What are your plans for your garden over the next few years?
I'm not sure how much longer I'll be gardening on the balcony – I'm beginning to outgrow the flat it belongs to. So new gardening horizons ahead!
Rootbound: Rewilding a Life by Alice Vincent is available now. Alice can be found on Instagram at @noughticulture
Read More
In The Garden With David Harbour / The Best Gardens In The UK / 20 Best Gardens In The World / More on Gardening
---