The Botanist
Islay Dry Gin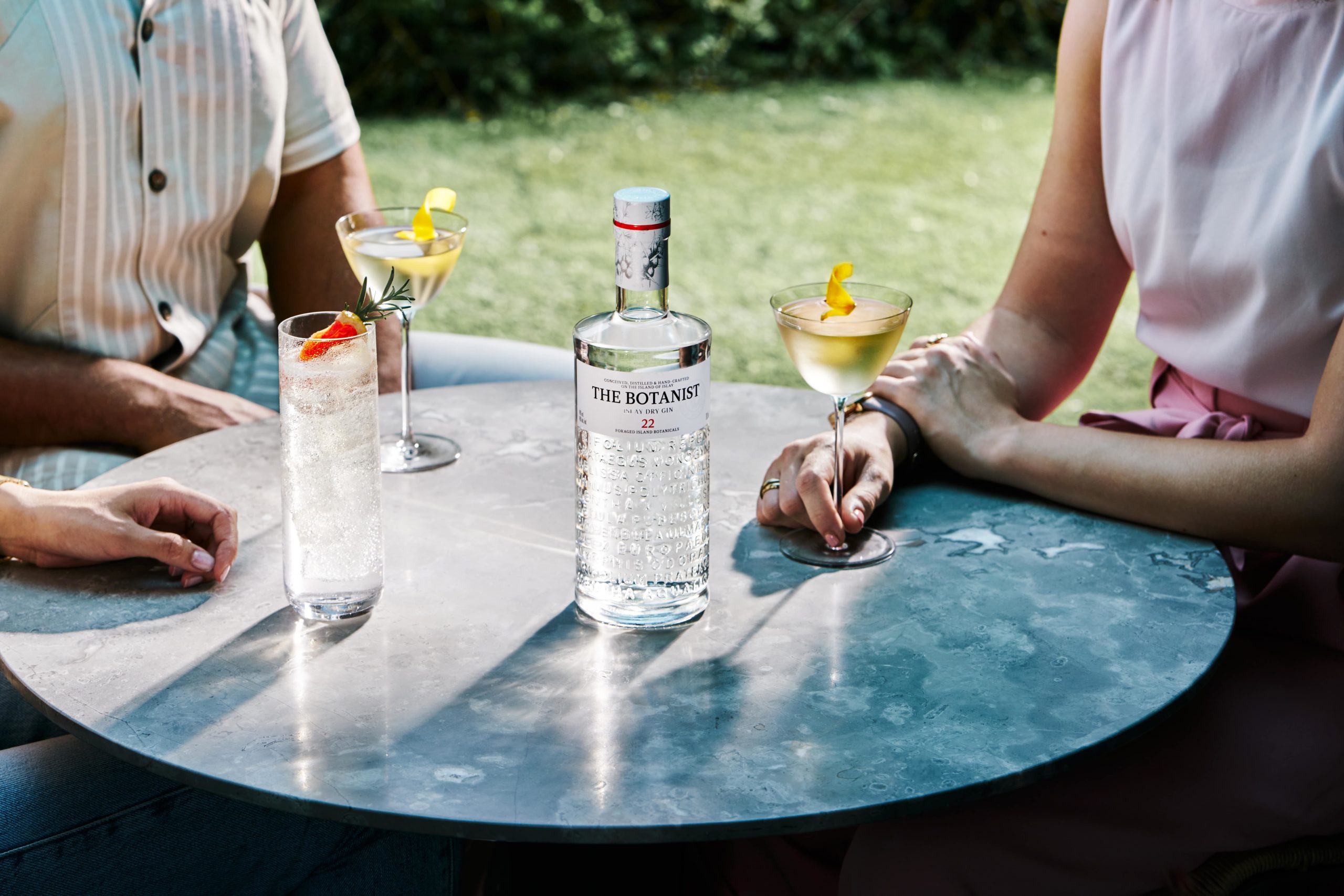 Conceived, distilled and hand-crafted on Islay, The Botanist uses 22 sustainably foraged island botanicals. Throughout the year, James Donaldson and Kate Hannett, The Botanist's professional foragers, roam the hills, meadows and moors of this remote Hebridean island to hand-pick apple mint, bog myrtle, camomile and other local botanicals. The botanicals are then dried to preserve their flavour and aroma, before being slowly simmer distilled at Bruichladdich Distillery in a unique Lomond Still, nicknamed Ugly Betty, by Head Distiller Adam Hannett. The result is a satin-smooth dry gin of delicacy, exceptional balance and complex flavour that speaks of its island home.
---
Highlights
In 2020, Bruichladdich became one of the world's only distilleries, and the first Scotch whisky and gin distillery in Europe, to be B-Corp certified.
The Botanist Foundation supports local organisations like the RSPB to fund wildflower meadows and wildlife monitoring equipment.
The Foundation supports biodiversity and conservation programmes, including an annual donation to Botanic Gardens Conservation International mission to stop the extinction of plants.
Bruichladdich Distillery is committed to decarbonising production by 2025.
The distillery is the largest private employer on Islay and certified Great Place to Work® and named among the Best Workplaces for Women and for Wellbeing.
---
Featured Product
The Botanist
---
---
ACCREDITED OR ASSESSED BY

B Corp: B Corp Certification is a rigorous and holistic certification demonstrating that your business is meeting the highest standards of social and environmental impact, verified by transparency and accountability requirements. Brands have to recertify every three years. bcorporation.uk
---