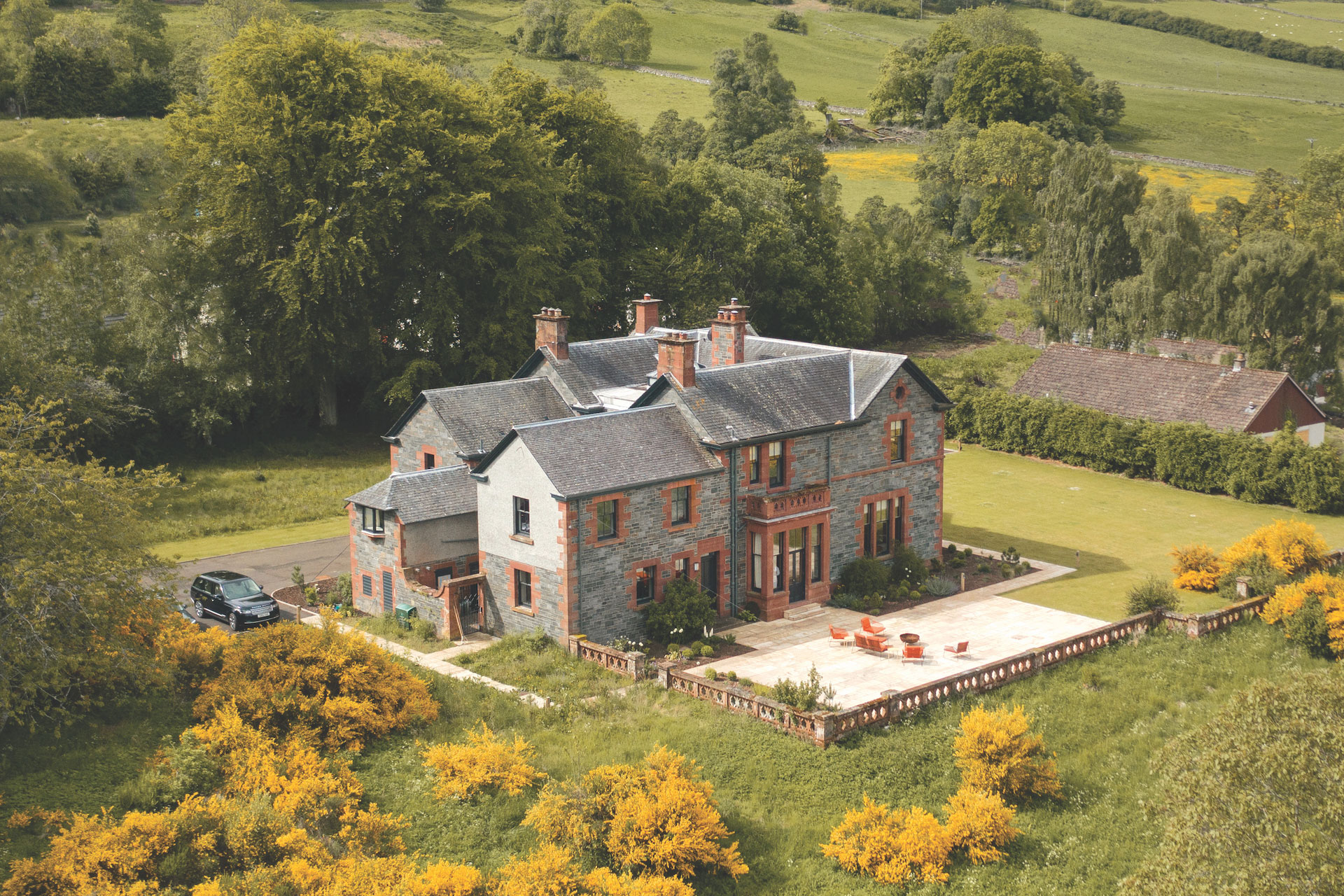 Dun Aluinn – Aberfeldy, Perthshire
Looking for an unforgettable Highland experience? Find it at Dun Aluinn. An exquisitely stylish private house accommodating up to 18 guests across nine individually designed bedrooms, it is perched on a hill overlooking the lively town of Aberfeldy in Perthshire. The sweeping views from the five-plus acre estate encompass the River Tay and the snow-capped peak of Schiehallion. These are best taken in from the wood-fired hot tub outside or from the terrace, which comes complete with a fire pit and comfortable outdoor seating. While staying you'll be expertly looked after by Dun Aluinn's private butler, housekeeping and concierge services, who can arrange everything from whisky tasting to salmon fishing to guided hikes. You won't be going hungry, with delicious meals provided by nearby luxury restaurant Ballintaggart Farm, served en famille on the vast bronze and oak dining table. The super stylish Lodge at Dun Aluinn opens this summer, with four ensuite rooms overlooking
a wild flower meadow.
From £15,000
+44 (0)7850 857550, dunaluinn.com
Photographs: Fran Mart