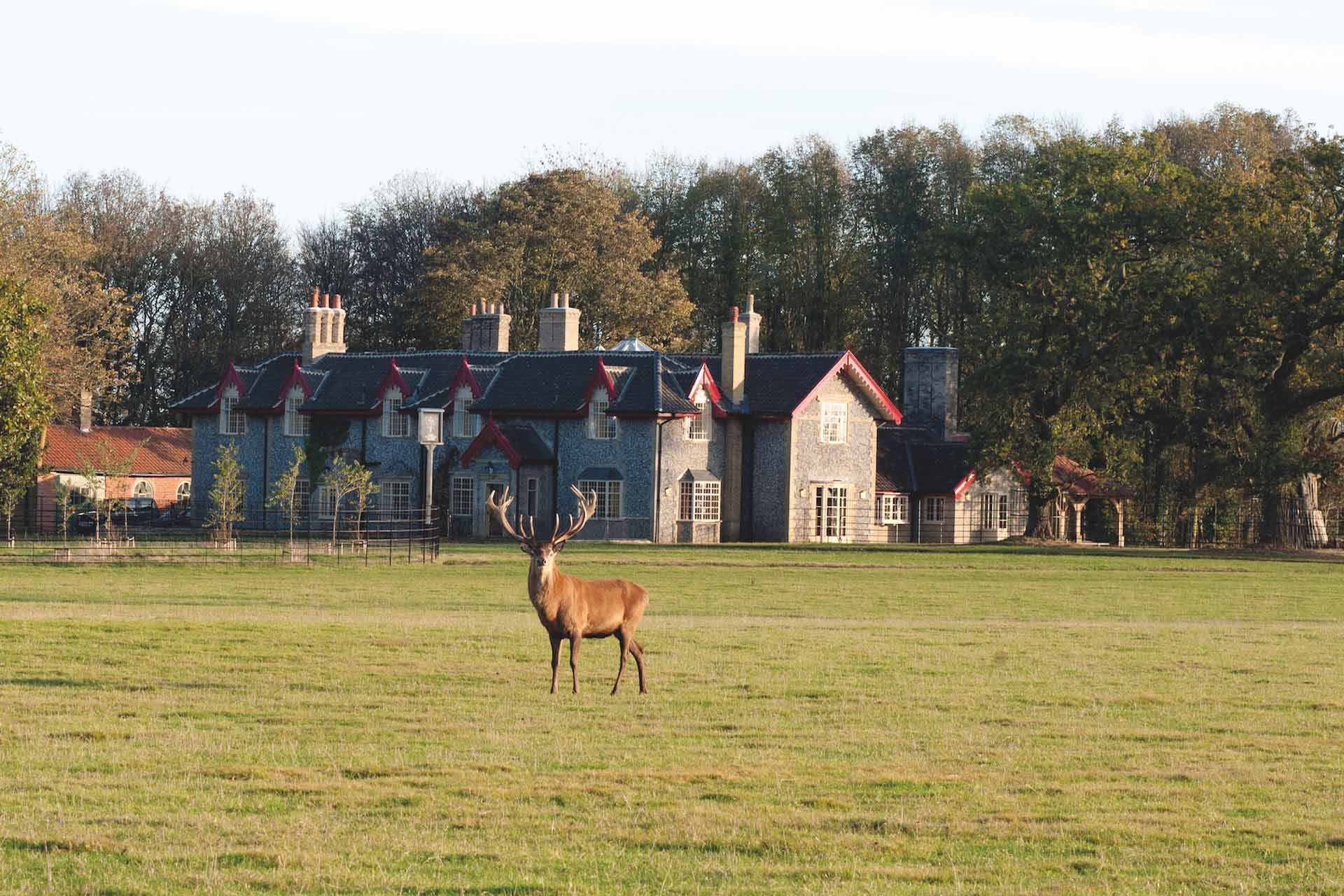 The Gunton Arms – Thorpe Market, Norfolk
---
Art dealer Ivor Braka's recreation of a particularly delightful 19th-century coaching inn, with the help of interior designer Robert Kime, has been wowing guests ever since it opened in 2011. 'In the words of Dolly Parton,' Ivor says ironically, 'it took a lot of money to look this cheap.' Inside, the 16 bedrooms are decked out with sumptuous furnishings, printed wallpaper and traditional dark wood furniture, contrasting with the edgy, sexy art on the walls by all the big names: Tracey Emin, Damian Hirst, Lucian Freud… the list goes on. In the bathrooms, the marble was sourced in Egypt by Robert Kime and came out of derelict mansions in Alexandria. The hotel's eclectic look is helped by the quirkiness of the gabled flint building itself, which sits inside vast, deer-filled Gunton Park. In the kitchen Stuart Tattersall presides over delicious, imaginative dishes, including grills on an open fire that guests tuck in to at sharing tables – the seafood and Cromer crab are all caught by local fishermen. If you stay in Ellis, don't miss the old prints by the dressing table – but maybe not if you objected to Emin's naughty plates above the bar.
Doubles from £99
+44 (0)1263 832010; theguntonarms.co.uk
You might also like...
Oops, there are no posts.