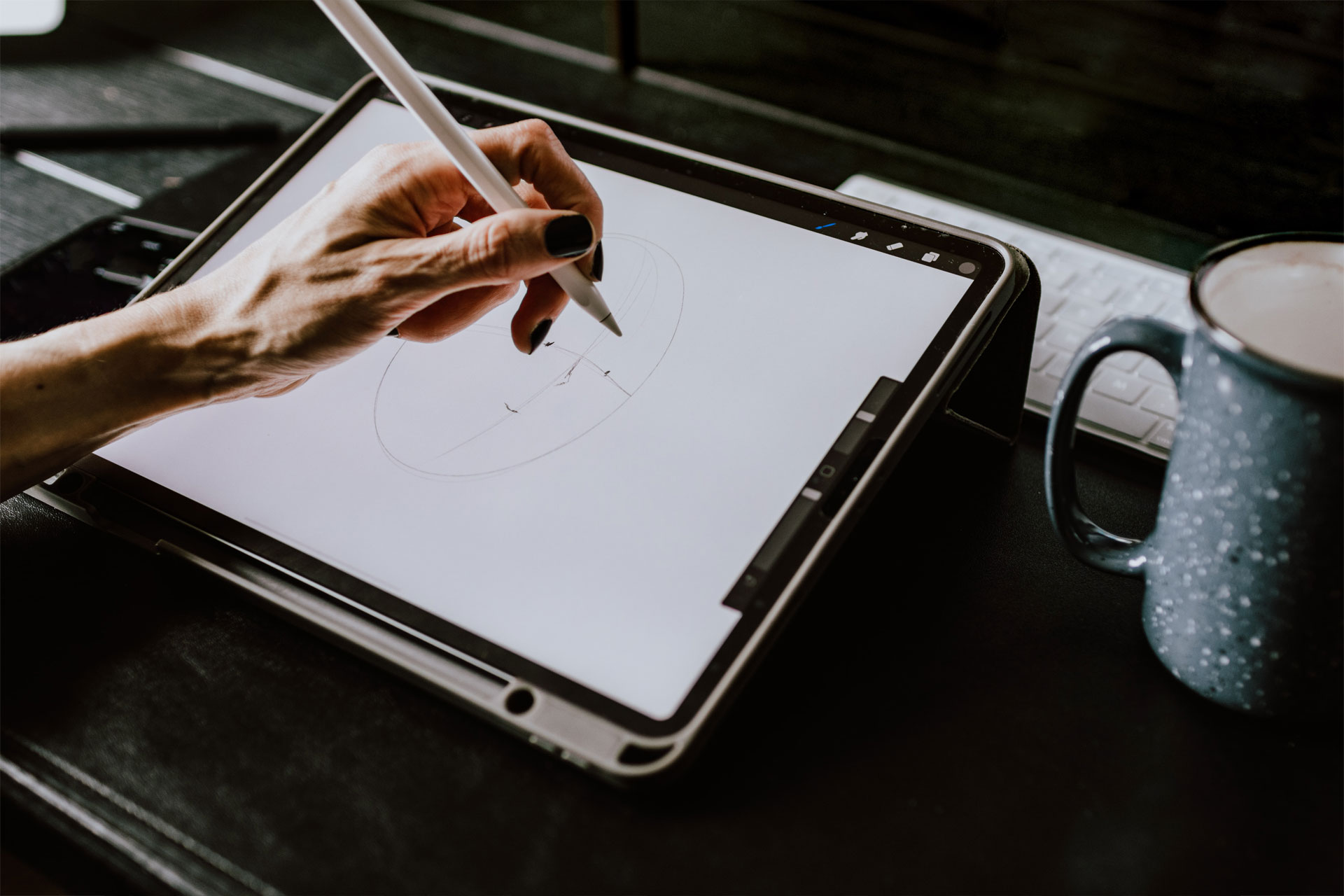 When will we see NFT Art in Hotels?
---
NFT Art: If these walls could talk...
Hotels have always used art to signify their exclusivity, but when will we see one display an NFT artwork? It's just a matter of time and taste, says Fiona McKenzie Johnston. 
In March last year, Beeple's NFT (or non-fungible token) Everydays: The First 5000 Days sold for $69.3 million at Christie's New York. In December, during Art Basel Miami Beach, guests at the Philippe Starck-designed SLS South Beach were able to buy NFTs directly from their rooms. In partnership with NFT marketplace NFT BAZL, the scheme was launched with an exhibition and a party at which there was a live performance from the artist and DJ Kasseus who created artwork on the spot during an immersive sound and light show – which was also available to buy. Meanwhile the Marriott hotel loyalty programme (aka the Marriott Bonvoy) unveiled three NFTs, for which it had partnered with three digital artists, TXREK, JVY and Erick Nicolay.
Luxury hotels using art to signal their exclusivity to guests is not new; when Steve Wynn opened the Bellagio in 1998, then the most expensive hotel in the world, he decorated it with works from his own collection, featuring paintings by Monet, Vermeer and Rembrandt. Fast-forward to now and it seems that every five-star hotel worth its salt has got a curator, or, at the very least, an art consultant. Bearing in mind NFTs' mercurial mark on the art world barometer, can we soon expect to see them lighting up screens in London hotels? Or serenading us as screensavers on in-room televisions, as they were at the SLS South Beach?
The answer potentially lies in the past; cast your mind back to the mid-1980s, when the perceived height of hotel-chic was an identikit Hilton or Sheraton – until Kit Kemp opened her first hotel in London, determined to do something different. 'At the Dorset Square Hotel we wanted to create a feeling of coming into an English country house. I wanted every room to tell its own story, to have its own art on the walls.' Kemp did this by seeking out specific types of work at auctions and commissioning craftsmen, putting every room together as a whole – and then she did it again, and again; there are now eight Firmdale Hotels in London, each entirely individual. At Ham Yard, works by the artists William Scott, Sir Terry Frost and Sandra Blow are in conversation around the lobby, while the Charlotte Street Hotel is all about the Bloomsbury Group – 'there was nothing then that told that story, Vanessa Bell and Duncan Grant were not in favour at that point in time'. (She had visits from PhD students and enthusiasts alike, and it rather begs the question, would we have had a Charleston revival without Kit Kemp?)
The Firmdale's success and loyal clientele – 'they'll often go and try others in the group, but then return to whichever is their favourite,' reports Kemp – has undoubtedly prompted the growing art-hotel trend, but alongside that influence is a worldwide increased appreciation of art, which has given rise to more people who will travel for art. And then there's social media. The annual Frieze fairs have cemented London's reputation as an art capital, and 'people care about where they stay, and they care about what the background of their Instagram shots say about them,' points out lifestyle consultant Michael Hennegan, who has organised some of the biggest parties in the capital over the past decade, many of them at hotels. 'There's a new, hyper sophisticated breed of guest; if you've flown in to spend a lot of money on art, you're going to want the art in the hotel to be at least as good (if not better) as what you're seeing in the tents.' What's key – for hotels – is to get it right.
Art works best everywhere 'when it's intrinsic to the design, rather than an afterthought,' points out art advisor Nick Campbell of Narcissus Arts, who has put together collections for several hotels. One option is for the art advisor and the interior designer to work closely together, as at The Connaught's new bar, the Red Room. Designed by Bryan O'Sullivan to feel like a collector's softly decadent living room, it was curated by Paddy McKillen, co-owner of the Maybourne Hotel Group (which owns The Connaught) who states that 'each piece was bought specifically with this space in mind' including the Louise Bourgeois that hangs above the central fireplace. Or, alternatively, the interior designer and art advisor need to be one and the same, as Kemp is. (It's why when hotels host selling exhibitions, unless they've got a particular gallery space – and some do – the result seldom feels as cohesive.) Olga Polizzi has a similar approach to Kemp; witness her 2019 revamping of Brown's. In the dining room she combined existing panelling with patterned wallpaper and eye-catching busts by modern British stone sculptor Emily Young, while in the Donovan Bar gem-coloured velvet and glass and bronze tables are a perfect foil for vast black and white prints by cult 60s photographer Terence Donovan. At her latest hotel, The Star in Alfriston, built in 1345 to accommodate monks and pilgrims en route from Battle Abbey to a shrine at Chichester Cathedral, the low-ceilinged, timber-beamed restaurant is presided over by a Transforming portrait by Rob and Nick Carter.
What's notable is that the majority of the artists featured are British. 'One trend that I think has been adopted almost universally is hotels taking a responsibility to support local artists in their community, whether that's the same city or the same country,' explains Campbell. 'It also helps give the hotel a sense of identity and a sense of space if the art speaks to the city or country the hotel is in.' And at Hotel Tresanton in St Mawes, Polizzi has concentrated on Cornish artists, including Barbara Hepworth. Sometimes this approach is so successful it makes the hotel a destination in itself, the gold standard being La Colombe d'Or in Saint-Paul-de-Vence with its collection of works by Pablo Picasso, Henri Matisse, Georges Braque and Marc Chagall, many of which were given to the hotel by the artists themselves in return for accommodation during the Second World War. While there are very few hotels anywhere in the world that have a comparable history, in Dublin The Merrion Hotel has one of the best collections of 19th and 20th century Irish art in existence; even if you're not staying there, you can drop in for a tour.
Ultimately, it is individuals' collections and relationships with art that counts. The renowned gallerists Iwan and Manuela Wirth's passion project, The Fife Arms in Braemar, has a truly eclectic collection comprising Picasso, Martin Creed and Man Ray, as well as a watercolour by Queen Victoria which is juxtaposed against a neon and blown glass antler chandelier by American artist Richard Jackson. Heckfield Place in Hampshire has one of the finest private collections of modern British art, thanks to its owner, Gerald Chan. The Gunton Arms in Norfolk is owned by art dealer Ivor Braka, and while more a restaurant with rooms than a hotel per se, it's hung with works by David Bailey, Tracey Emin and Damien Hirst.
And so it will be individuals' tastes that determine how soon we'll see an NFT in a British hotel. Digital art is not new – the term was first used in the 1960s when American artists Robert Rauschenberg and Robert Whitman got together with engineers Billy Klüver and Fred Waldhauer, forming a collective known as EAT (Experiments in Art and Technology). There were a series of installations and performances incorporating electronic systems, which, while not all strictly 'digital', laid the groundwork. In an age when people are spending more time online the rise of digital art is a natural progression, and when The London Edition launched, it commissioned a digital artwork for the lobby from Mat Collishaw. What makes NFTs unique is their being specifically foregrounded by a growing interest in the utility applications of the blockchain, which is also the foundation of cryptocurrency. They're also new and their attractiveness is debatable (and not obvious to many). But so was everything once upon a time, including, let's not forget, the art of several of the artists mentioned above, from Pablo Picasso to Duncan Grant.
READ MORE: