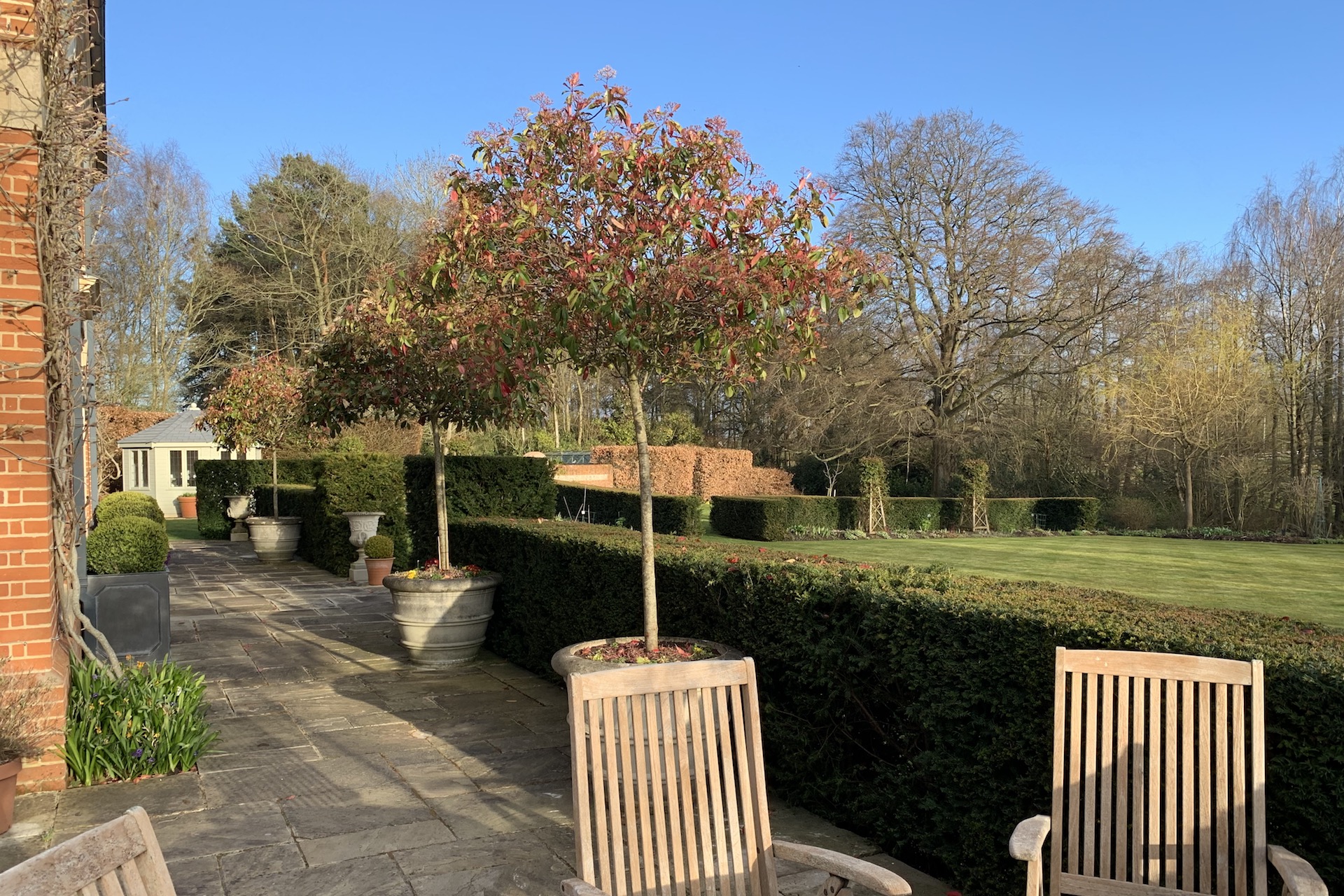 At home with… William and Lucy Asprey
---
At home with… William and Lucy Asprey
William Asprey on redecorating his Berkshire home, the importance of a decent corkscrew and his signature fish pie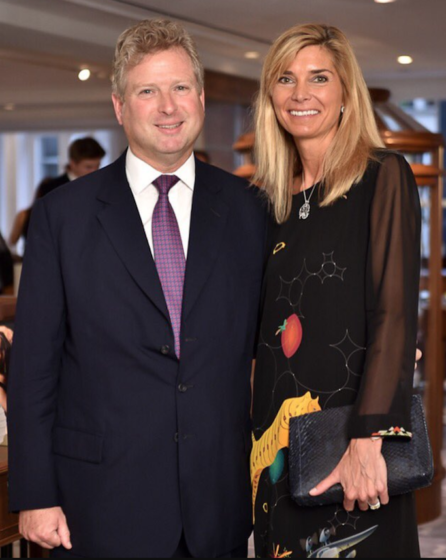 What's the story behind your home?
We moved into our home in Berkshire in November 2009. We bought it because it was built in 2006 and had everything that we wanted, with all the rooms in the right places to make the house flow, and enough bathrooms and bedrooms. It has lots of windows which make it a very light house and is in the middle of its own plot so we are very private. There were some things that were unfinished and not as we wanted, so we did completely redecorate and converted some rooms into more useful spaces.
What was the inspiration behind the interiors?
Lucy completed an interior designer course at the KLC School of Design, and had experimented successfully with our previous home. She selects the options and we then agree on which ones we like, and so far we have tended to agree which is a lucky thing! Lucy also curates the homeware edit for William & Son.
Which interior brands do you love?
For the bedroom we have used Vispring mattresses and Harrison Spinks beds, which is a family company based in Yorkshire, where Lucy is from. For bathrooms we have used London-based CP Hart, for sofas Beaumont & Fletcher and for wallpaper Cole & Son. We have glassware and decorative glass from William & Son, which has a very good selection of unusual and beautiful items.
Favourite room?
Probably the kitchen as that is where we spend most of our time. It has a lovely Aga to keep us warm and great views into the garden on three sides.
Best view?
From the kitchen we can look down the ride and across the valley. When I am doing the washing up I have lots of distractions as we have an abundance of wildlife in the area.
Signature dish?
Fish pie – I don't follow a recipe I tend to throw it all together. So it's a mix of cod, smoked haddock, salmon, prawns, mussels and squid. I heat up a pan with cream and a fish stock cube. I add the fish , slosh in some white wine bay leaves and cayenne pepper and let it cook a little bit.( It will cook further when it goes in the oven to brown the top so it does not need to be fully cooked through at this stage). I hard boil eggs in the meantime, then add them all together in a dish. Rather than do a potato topping which can be heavy, I do a mix of panko breadcrumbs and grated cheddar, mozzarella and gruyere. It then needs to go in the oven until heated through and the topping is bubbling.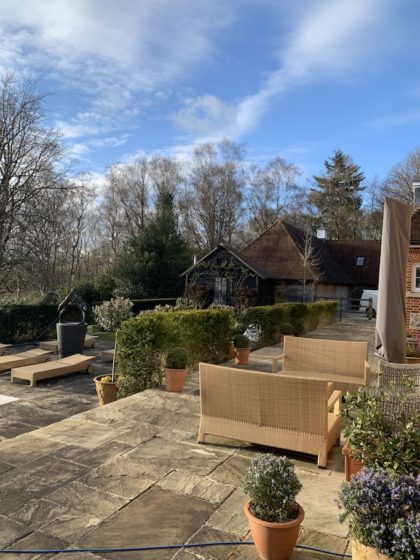 Any book recommendations for lockdown?
A very difficult thing to choose as we both have different taste. Lucy loves any historical novel and I love a mix of everything, from autobiographies to thrillers. The following selection covers most areas and would certainly get a conversation going. I Am Pilgrim by Terry Hayes, Crisis by Frank Gardner, The Pillars of the Earth by Ken Follett, The Magus by John Fowles, This Is Going To Hurt by Adam Kay.
Any working from home tips?
Luckily with modern technology we can move around the house depending on how we feel. We also have our daughter here working from home and she has taken the study, so Lucy and I share the playroom. Otherwise we work from our iPads in the kitchen, with plenty of tea and coffee in our colourful Legle cups and saucers. Fortunately we can escape outside to walk the dogs.
How do you spend your evenings?
In the snug in front of the wood burner watching TV with a wonderful glass of red Bordeaux, eating truffle flavoured crisps.
What are the key ingredients to make a party go with a swing?
Clearly plenty of alcohol, a fun group of like-minded friends who like to party, and plenty of food that's easy to serve so you're not stuck in the kitchen while they're having fun, and that will soak up the alcohol and make the party last longer!
What gadget could you not live without?
A decent corkscrew – the Forge De Laguiole corkscrews have won awards for their design and work perfectly.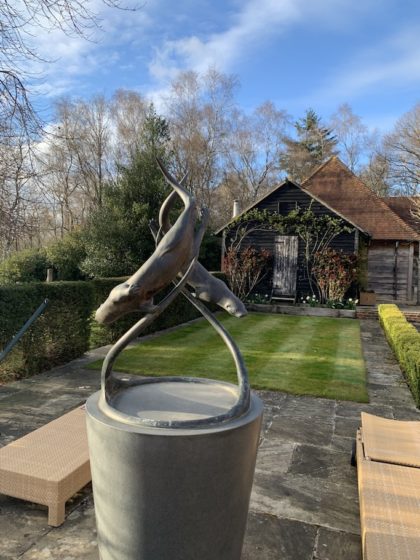 Where would you like to be a fly on the wall?
At Hampton Court, at a banquet during the reign of Henry VIII, so we could see what it was really like and learn how people lived and partied then.
What makes a house a home?
All the individual pieces that one buys during a lifetime as they each have a particular memory attached to them. This is what makes a home truly yours and not just a show house. You have to put your personal identity and mark onto it.
William Asprey is the founder of William & Son
---