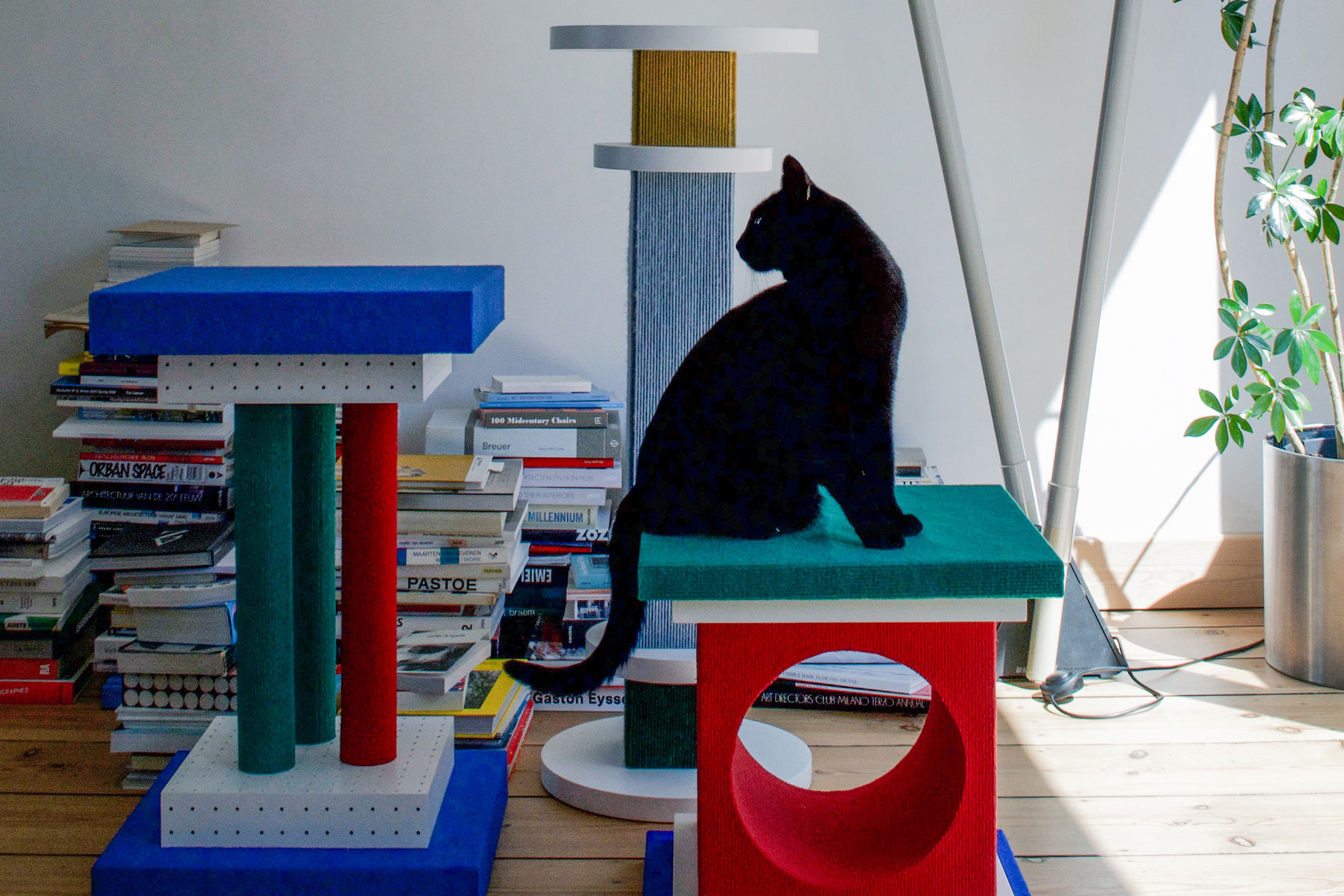 Barkitecture: Why are Pet Interiors Trending?
---
Give your loyal pal a palace
First came the lockdown puppy, now we're designing our homes around them. And in 2022, a chi chi collar isn't going to cut it. Pinterest is calling it the year of Barkitecture. Think feline-first furnishings, luxury dog rooms, and palatial pet corners. But why are we catifying our homes? — and why now? 
More Interiors Trends for 2022
Barkitecture: Pet Interiors are Trending
Dog-haired lumpy blankets, plastic beds, and out-of-sight-out-of-mind grizzly litter boxes. These are probably what you'd first expect when it comes to pet interiors. Something to be neatly hidden and tucked away — at best. But in 2022, where pet ownership and interior spending has lifted, pet-friendly furnishing is the statement piece of the room.
12 of the Best Dog Hotels in London
But why now? There was a time when calling someone a 'crazy cat lady' had a layer of stigma associated. But now, from 'fur baby' to 'dog mum', pet parenting, these days, is common parlance. #petparents garner a humble 2.8 billion community on TikTok, and even the Pope last year got involved; he issued a warning on the so-called rise of pet parents, denouncing it as a 'selfish' move over having children.
It's partly explained by the meteoric rise of pet ownership during the pandemic; 3.2 million people in the UK acquired a pet during lockdown in 2021. There's also the fact that our homes have become multidisciplinary spaces: home offices, kitchens, and yoga studios, all at the same time. So when pets' clutter takes up space, there's been an influx of pet interiors craftily integrated with furnishings. So then ensued a flurry of ultra-cool art-meets-pet interiors that got our attention. Think the likes of Cat Haus, Cattsup, Axelle Vertomen, Rinn, Tuft and Paw, the list goes on.
Pet Interiors: How To Style
Your Kitchen Needs It's Own 'Pet Station'
According to a study by Wickes, a fifth of those surveyed said a contemporary kitchen now requires a dedicated pet station. Pet parents (now dubbed: paw-rents) are looking at dog tipees to accent a corner — think a Glastonbury glamping situation, but on a micro-scale. There's no need for your whippet to have cold paws either: underfloor heating mats can be set into tiles where they nap during the day. And forget kitchen islands playing host to just saucepans – a kitchen island integrated with a puppy den is de rigueur these days, Lilly Shahravesh, of Lish London, suggests. Especially in London flats where limited space is getting creatively used.
If you're going big on barkitecture, there's no need to skimp on a dog shower either. Kitchen designer, Martin Moore, builds dog showers, often in an ancillary room off the kitchen. A dog's own shower integrated into the utility room, Shahravesh says, is actually a really practical idea, 'imagine you've got a big muddy dog after a walk that needs washing'. But don't expect pet interiors simply relegated to just the kitchen, 'I can totally see dog bedrooms being more common too', Shahravesh says.
Have a Colour Theme
'Owners are looking for pet interiors that reflect their own lifestyle', Shahravesh says. So that includes pet furnishings following homeware colour themes. 'Here at LISH we make bespoke beds in the London studio and also have a new range of Linen Doggy Duvets for this Spring Summer to compliment home interiors'.
Think DIY Barkitecture
Homemade cat scratchers and dog beds made from old furniture are DIY projects that have done the rounds on Pinterest and TikTok. Early in the pandemic, Mi-Anne Chann, after staring at her 'dingy cat tree' for too long, upcycling carpet straps to create an aesthetic cat tree, and filming herself in the process, proceeded to rake up views in the tens of thousands. So why not come up with your own project, it's a YouTube's search away.
The Best Barkitecture Buys