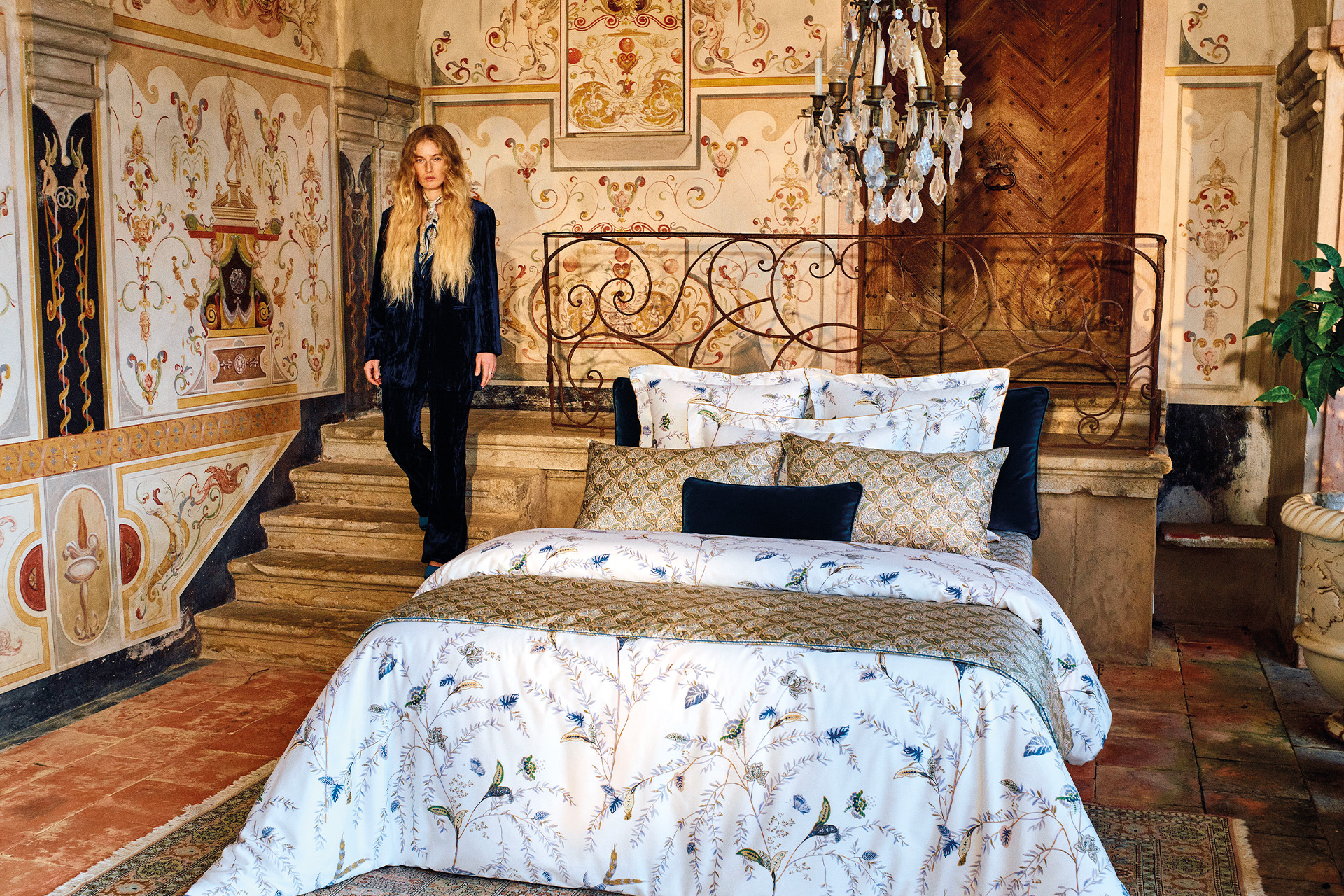 Expertly Tailoring Bespoke Creations With Rare Fabrics: Yves Delorme
Leaders in beautifully decorative bed and bath linen
By Emma Love | 3 months ago
Yves Delorme is an entry in our Interiors Book 2023.
Yves Delorme: Country & Town Interiors Book 2023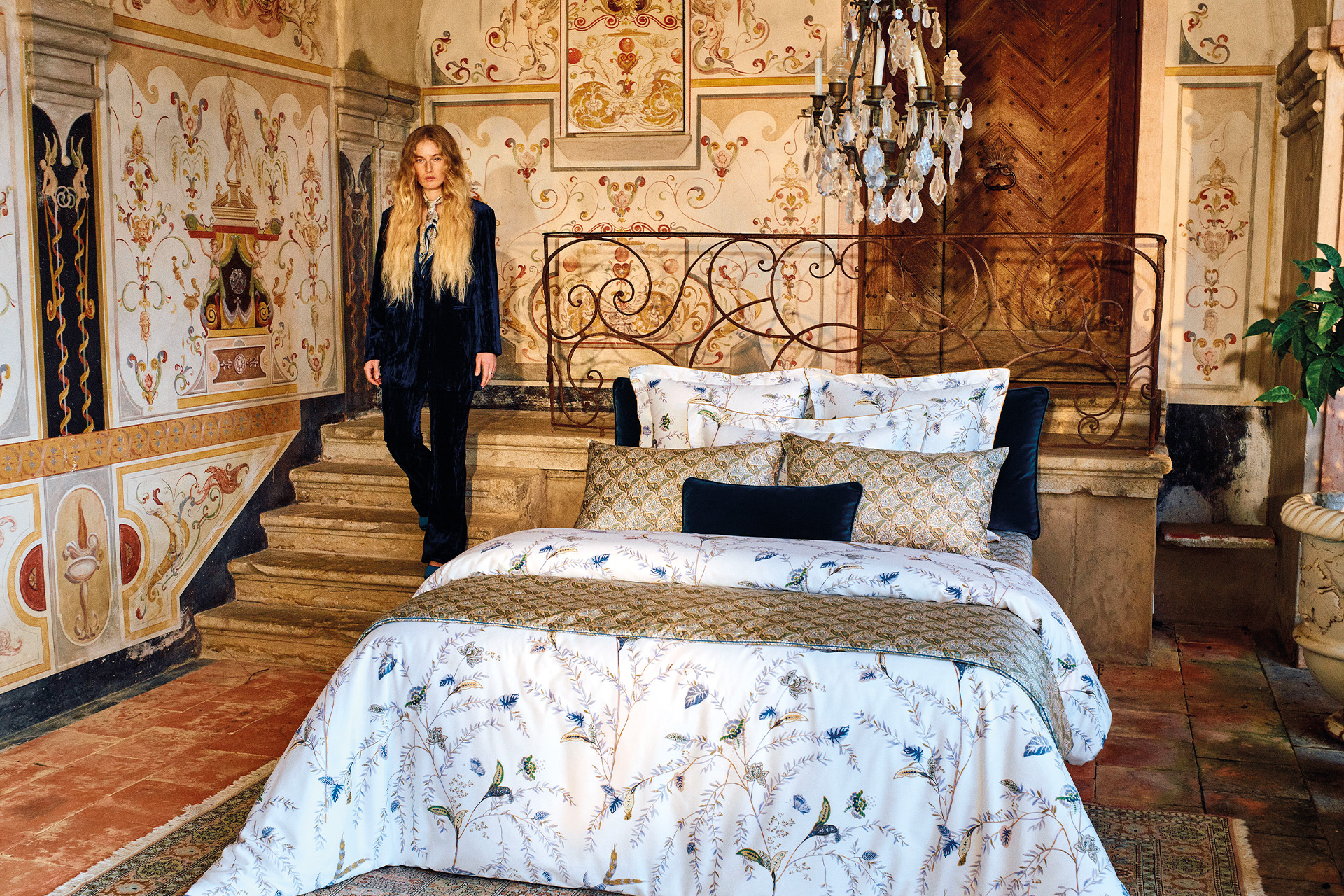 Founded in France in 1845, Yves Delorme is a family-owned, international luxury home linen brand recognised by the French government as an 'Enterprise of Living Patrimony' – an indicator of the highest quality manufacturing. Its first boutique opened in Paris in 1979; now the company has over 400 stores worldwide, including the flagship on London's Walton Street. Here, clients can find homeware, nightwear, gifts and a bespoke monogramming service.
Over 125 artisans – including engravers, embroiderers and weavers – are based in the company's studios in Nieppe and Sevelinges, where they work diligently on the fine detailing of every Yves Delorme piece. Collections are manufactured with certified organic cotton that eliminates pesticides from its production, respects soil fertility, has less impact on air quality, and uses 88 percent less water and 62 percent less energy than cotton produced by conventional methods. The studios optimise logistics and avoid pollution, while re-using excess threads and fabrics, harvesting rainwater and eliminating single-use plastics.
For the past two seasons, Yves Delorme has woven a new fabric for its printed percale designs: a fresh, light batiste cotton that combines aspects of voile and percale. Complementing the readily available classic designs is a couture range whose rare fabrics and the finesse of the tailoring make each creation truly unique.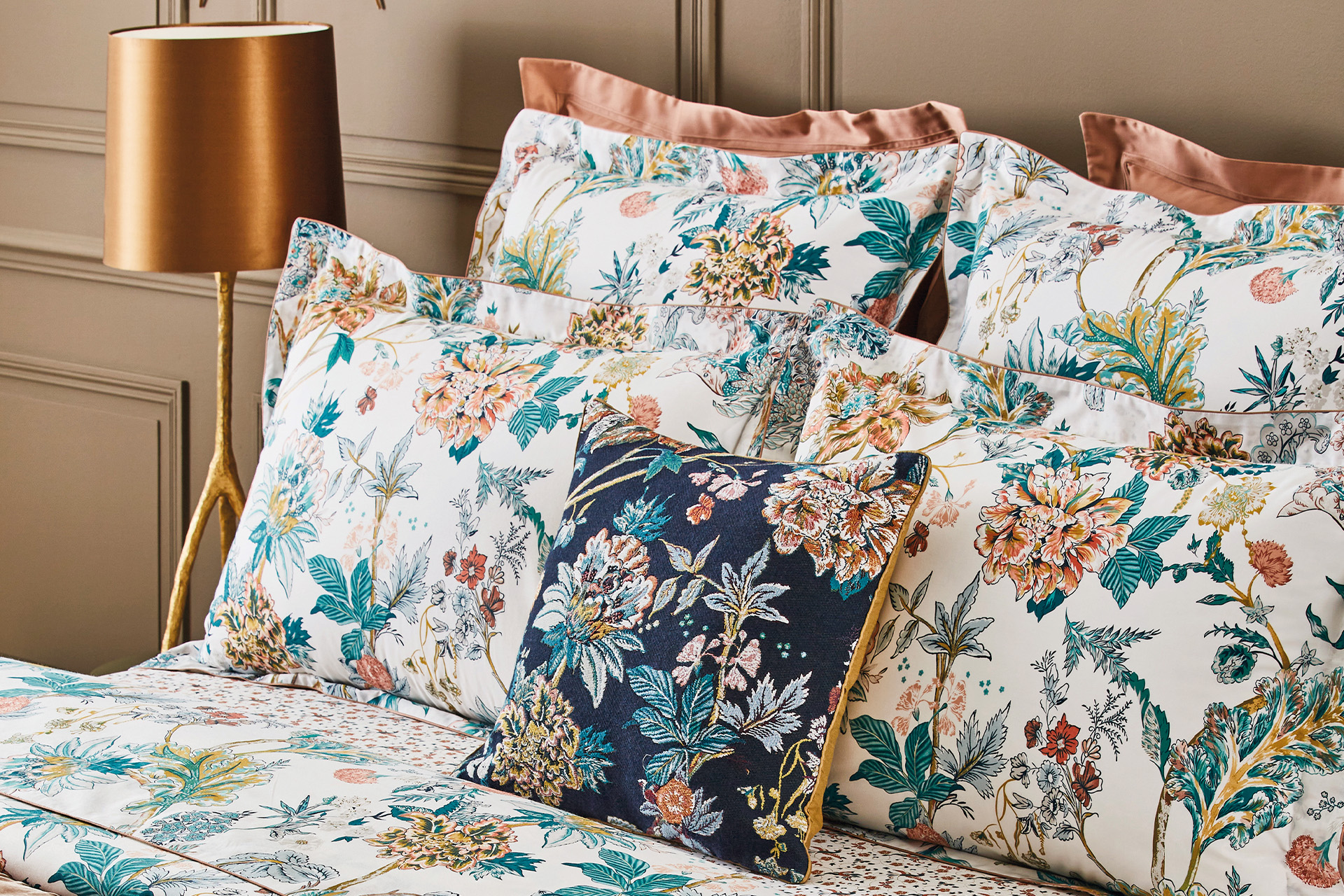 Tips, Tricks & Tools
'Don't scrimp on basic bedding: think about what you're sleeping under and how this can create a restful night. Organic cottons and natural fillings are breathable, cooler and luxurious.'
'For the ultimate luxury, invest in a duvet a size bigger than your bed. It feels cocooning and cosy.'
'Change your bed linen with the seasons. Sleep with lightweight batiste cotton sheets to keep cool on hot summer nights and cotton sateen in winter for extra warmth.'
'If you have multiple bedrooms and struggle to remember which sheets are for which size bed, add a discreet monogram to the corners so you can keep the sets together. You could even colour-code them for maximum organisation.'
'Finally consider a long-standing French tradition: rotate your sheets, with a set in the closet, a set on the bed and a set in the wash. This ensures that no one set receives more wear than another.'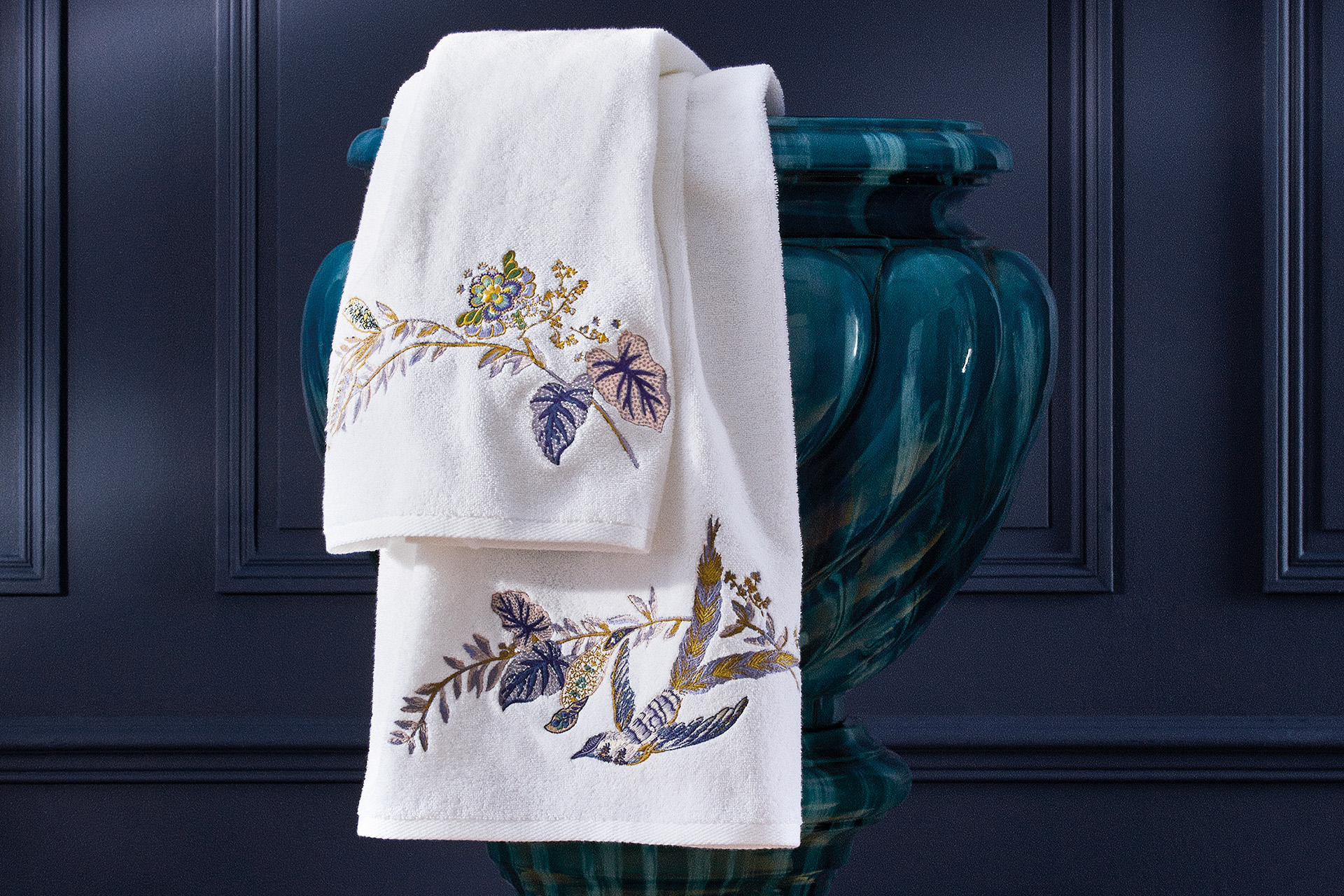 Secret Address Book
Online Boutique: Luxury duvets and pillows from Brinkhaus (brinkhaus.co.uk).
Nightwear: Classic, stylish nightwear and loungewear from Laurence Tavernier (laurencetavernier.fr).
Wedding Registry: The Wedding Shop offers a brilliant curated gift list service (weddingshop.com).
YVES DELORME
158 Walton Street, London SW3 2LJ
+44 (0)20 7589 4033
uk.yvesdelorme.com
@yvesdelormeparis