Grand Designs Live: Design Q&A with Kevin McCloud
Good design tells a story, says Kevin McCloud...
This year's hotly-anticipated edition of Grand Designs Live will take place at the ExCel centre in London from 29 April to 7 May. In honour of the event, we speak to Kevin McCloud about design, furniture and the building he'd most like to bulldoze…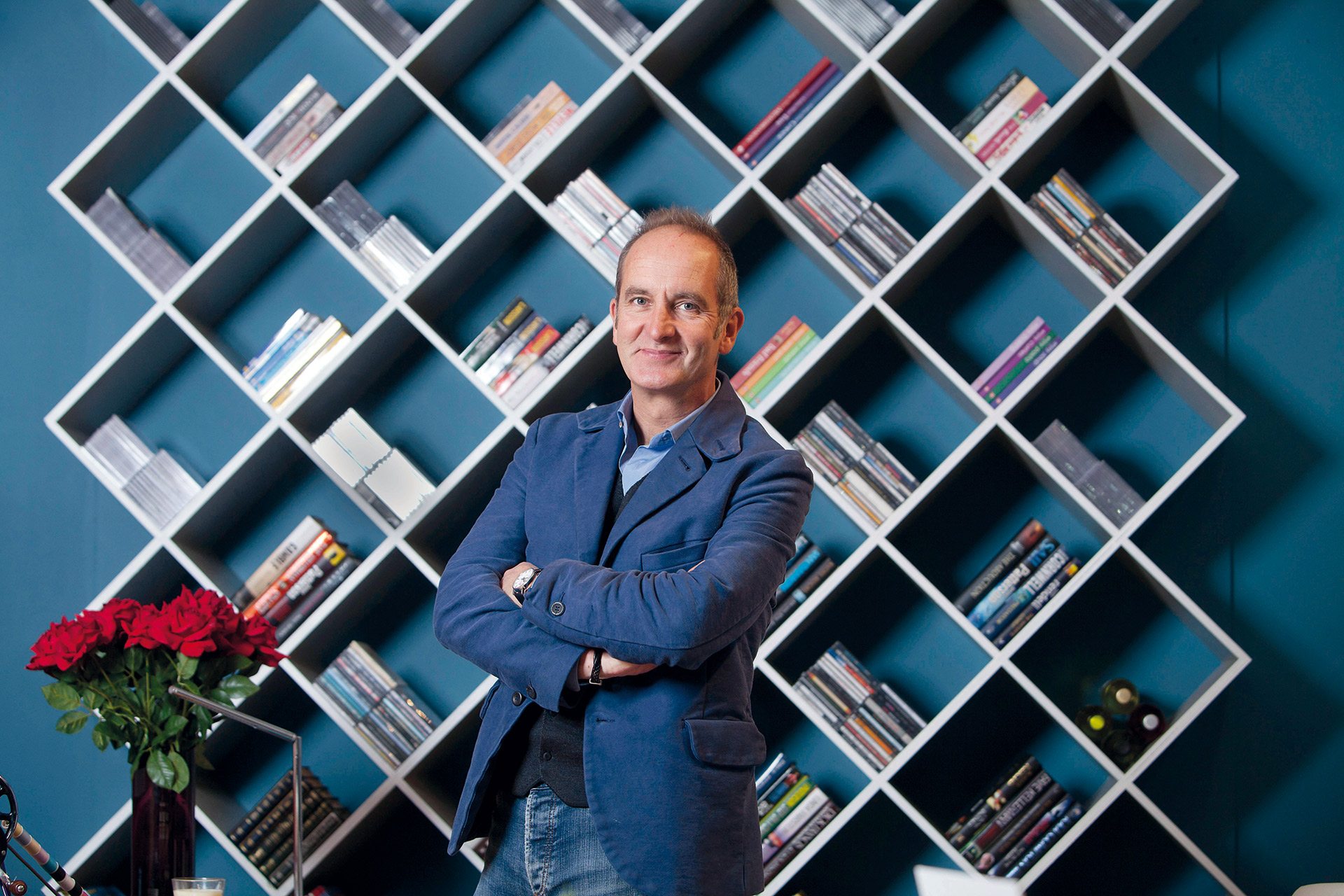 First job?
The local paper round when I was 11.
Which place has left the biggest impact on you?
Italy, where I worked on a biodynamic wine farm, and I thought that was how people should live, working with nature. It was eye-opening for me at that age, and it was really the start of my concern for eco-friendly living.
Easy way to update our homes for summer?
Tenets of good designs are timeless. Above all else, buildings should function properly, which means good insulation and ventilation.
What do you think is the most underrated design period?
Many people of my generation are put off late '70s design because we associate it with our parents. Despite the high-rise blocks and bypasses, it was a very exciting era for appliances, design, fashion and architecture.
Most impressive house you've visited?
I am very grateful to the National Trust for looking after the finest we have, such as The Homewood, a Modernist house in Esher.
First piece of furniture you bought?
An old set of cupboards with oak fronts like school lockers. I stripped it down and finished it with wax.
If money were no object, I would buy…
I have got the money to buy expensive things, but I've never wanted to live like that. I did buy a walnut desk from Grand Designs Live. It was made by a couple of guys who I met there. When you've met the maker, it makes a big difference to your perception of the piece.
Whose home would you like to nose around?
Inigo Jones'. He was a great designer-architect from the 17th century, or Oscar Wilde's house, or Vanessa Bell's in Sussex. What fascinates me is how houses represent people, they are autobiographical.
If you could buy any building?
I wouldn't buy, I would rent or borrow. Inigo Jones built the wonderful Stoke Park Pavilions in Buckinghamshire as a viewing platform. I love the whimsy of it. Buildings are there for us to share.
Which building would you most like to bulldoze?
The Amulet, in Shepton Mallet. As a local, I think it's an impediment to the market town.
Catch Kevin at Grand Designs Live at the ExCel, 29 April to 7 May. 
Little Black Book
Steal Kevin's Contacts…
Statement Pieces: Crafts council
Essentials: Alessi
Furniture: My Green Heroes at Grand Designs Live
Tiles: Eco Friendly Tiles
Fabric: Nettle Nomad fabric
Lighting: Tom Raffield
For the wall: Foldability
---