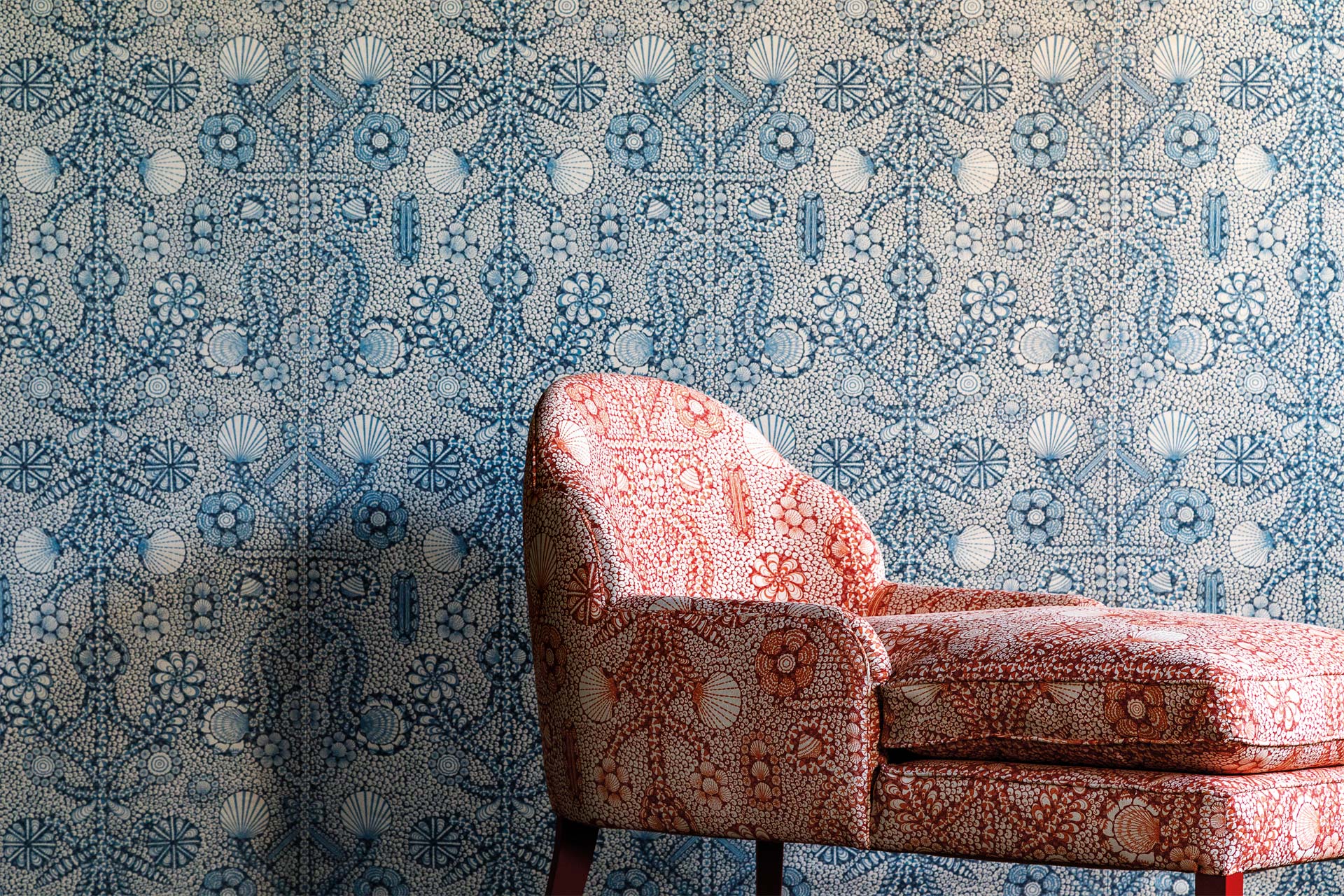 Discover Fermoie's Intricate And Fine Fabrics
All designed and manufactured in-house
Fermoie is an entry in our Interiors Book 2023.
Fermoie: Country & Town Interiors Book 2023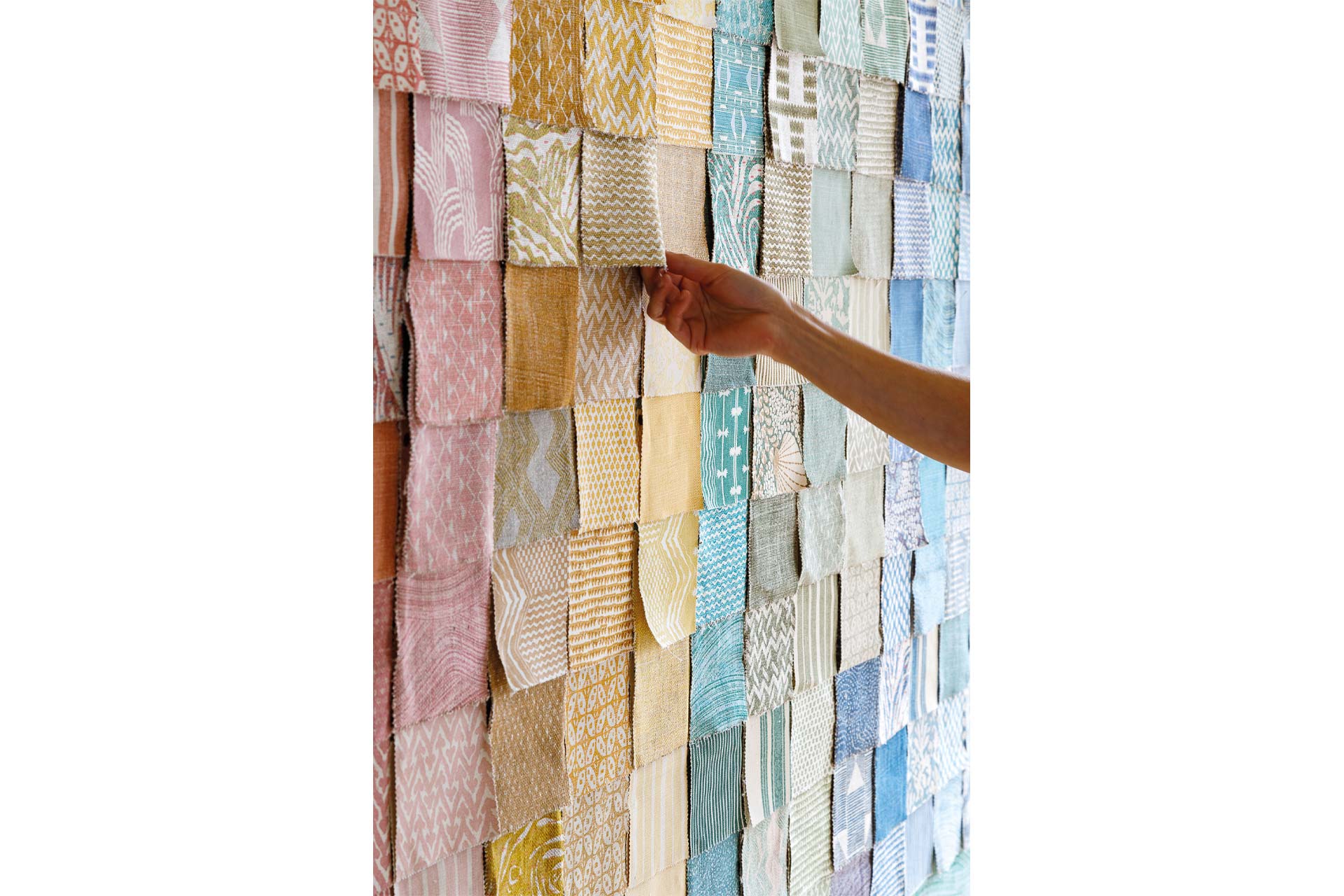 Established in 2010 by Farrow & Ball founders Tom Helme and Martin Ephson, who wanted to use their expertise in colour and light in a more textural dimension, Fermoie is known for its fine fabrics, all of which are designed and manufactured entirely in-house in Wiltshire. Every fabric begins with the drawn line, with the full repeat pattern meticulously created by hand, on paper, before being translated to screen engraving for printing. All cloth is exclusive to Fermoie and made to the company's specification. Lampshades and cushions are also handmade, using fabrics printed in-house.
Colours are created, mixed and edited according to a carefully considered palette to ensure every combination matches perfectly, ensuring aesthetic harmony, artistic balance and design integrity. 'Creating new colours is one of the most rewarding and joyful aspects of what we do at Fermoie,' says Tom, of the 500 colourways in the collection. 'The designer's creative judgment and artistic eye determines how our colours combine with the warp and weft of the cloth as the light falls upon it, producing layers of texture and a feeling of depth and intimacy.'
Today, the company employs 50 people at its design studio, production facility in Marlborough, and the showroom and retail space on London's Pimlico Road. In line with its environmental commitments, the finished product packaging for all fabric orders is bio-based carbon neutral polythene, made from sugar cane and 100 percent recyclable. The bubble wrap packaging for lampshades is biodegradable and breaks down in 24 months. Likewise, all cardboard is made from 82 percent chlorine free recycled board and is completely biodegradable. All Fermoie products can be viewed and ordered online; fabric orders are shipped within seven working days. Cushions and lampshades are also for sale at the Pimlico Road showroom while fabrics are available worldwide thorough selected retailer partners.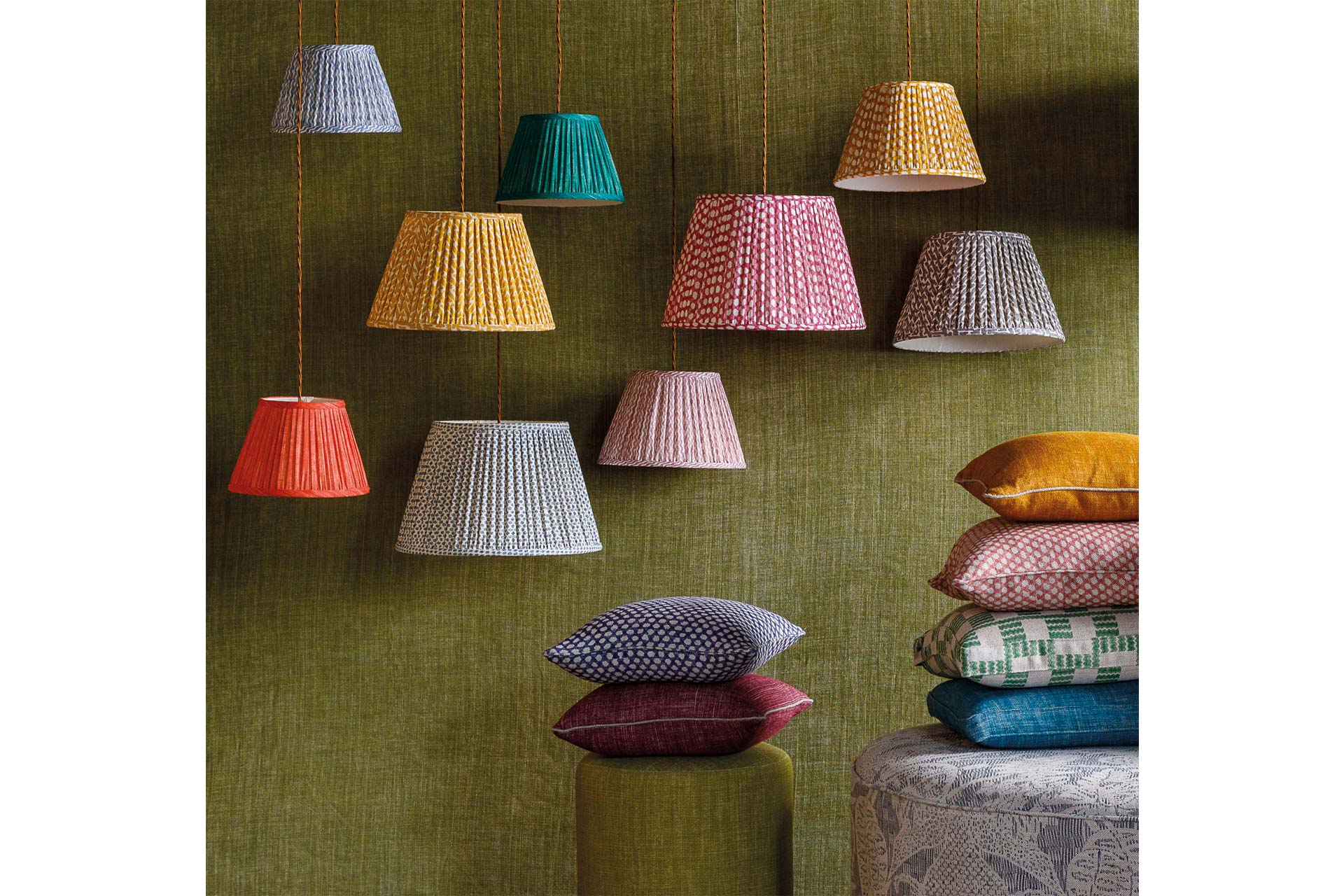 Secret Address Book
Restaurant: Hunan, our Pimlico Road neighbour for Chinese food (hunanlondon.com).
Sustainable brand: Edward Bulmer paints are non-toxic, low-VOC and plastic-free (edwardbulmerpaint.co.uk).
Rugs: We drool over the window of Luke Irwin's showroom, dreaming of spaces to fill with his wonderful rugs (lukeirwin.com).
FERMOIE
Unit 8, Hertford Court Marlborough, Wiltshire SN8 4AW
+44 (0)1672 513723
fermoie.com
@fermoie