Innovative Design: Q&A with Richard Found
Read about Found Associates' Richard Found, and his design favourites
We talk to Richard Found about his design aesthetic, influences and which house he would most like to nose around…
Established in 1997, Found is an architectural design practice with a diverse and international range of crafted projects. Based in the heart of Soho, London, Found creates tailored buildings and interiors across a number of key sectors, including residential, commercial, cultural and retail.
The award-winning practice has many UK and international clients include Selfridges, Harrods, Saks Fifth Avenue, Givenchy, Diageo and Canary Wharf Group.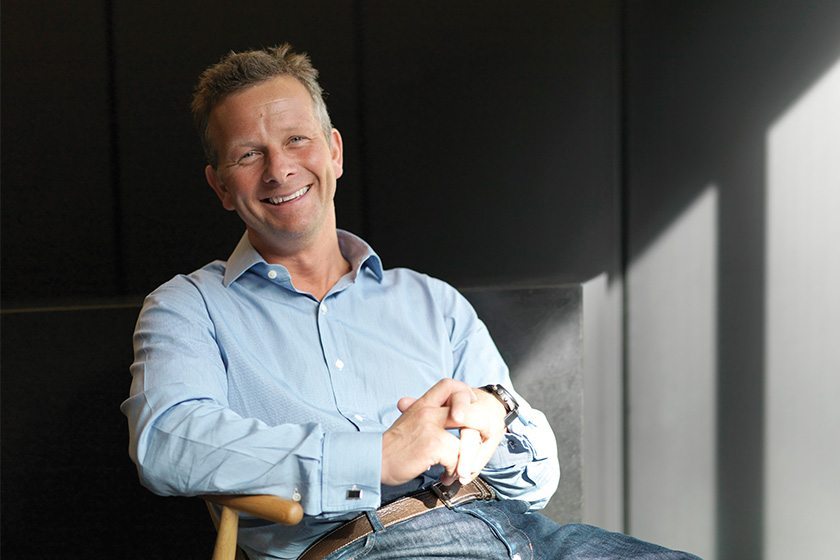 I would describe my aesthetic as restrained contemporary with a material richness.
I am currently working on a new department store for SAKS Fifth Avenue Downtown at Brookfield Place, New York, a new build house in the South of France and another in Corsica, as well as a new studio design for Mario Testino. 
The first thing I ask a client is about their requirements as a family today and what they will be in five years' time.
The biggest change in taste I have witnessed in the industry has been the introduction of open plan living, dining and entertainment… it has definitely been for the best.
At the moment I've got my eye on Frescobol Carioca because I think it's a brand that's going places. And the shirts are great.
The first space to leave an impact on me was Villa Savoye by Le Corbusier on the outskirts of Paris.
I am particularly influenced by the Modernist movement.
The first piece of furniture I bought for my home was an Eames EA217 Pad chair. I still have it as it is unbelievably  comfortable and a design classic.
The most expensive piece I've ever bought was a Bridget Riley. I adore her work, especially her early black and white pieces.
I don't do DIY. The two of us do not get on!
If I could knock down any building, it would be The Ark in Hammersmith, London. It's a total eyesore.
If I could change one thing about my home, I would like to remove the television from our bedroom.
I would most like to nose around Grayson Perry's home as I know it would be very different from my own.
If money were no object, I would buy a Donald Judd for the entrance hall.
Find out more about Found Associates
Read more: Interview: Dutch designer Marcel Wanders on his latest collaboration with Alessi
Read more: The A to Z of Design
---