Interview: Dutch designer Marcel Wanders on his latest collaboration with Alessi
We talk to Marcel Wanders to find out about his latest collaboration with Alessi, his childhood aspirations and chandelier showerheads...
Marcel Wanders continues his longstanding relationship with Alessi by designing an exclusive collection of homeware inspired by the circus. He talks to Hollie Bell about his inspiration, advice on interiors, and why his shower head is his favourite home furnishing…
Luxury starts where functionality ends and where the true value is personal and so has no price or reason.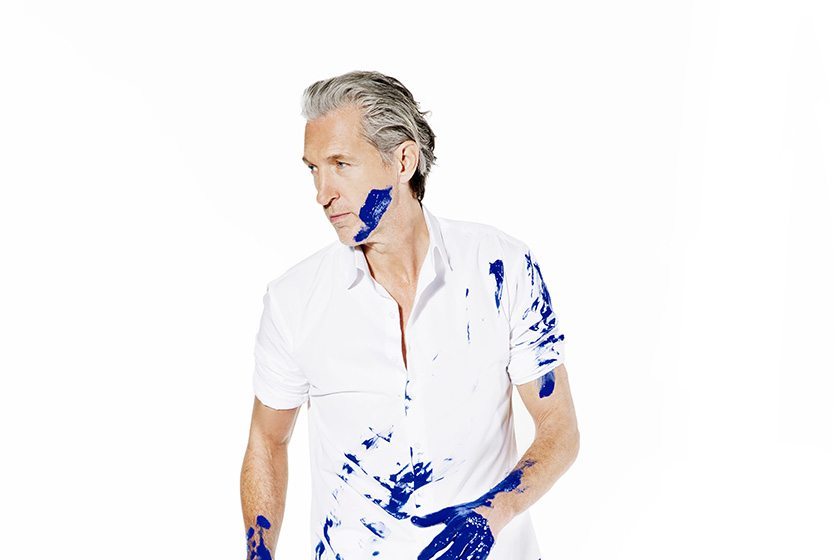 Why have you chosen to work with Alessi, and focus on the Circus?
Since its beginning, Alessi has been the standard for excellence in the area of kitchenware, particularly with stainless steel. I wanted to collaborate with them in the deepest roots of their company, but do so in a way that brings an innovative approach to stainless steel while adding another level of creativity. 
Knowing this we explored how we could merge colour and stainless steel in fun, unexpected and unique ways. We were very inspired by the challenge of combining the functionality of kitchenware with the imagination and pageantry of the circus. Due to the artistry, authenticity and craftsmanship of these collectible pieces the launch of the collection at Harrods in London made perfect sense.
What inspires your designs?
I feel inspired all the time.
You know, a lot of people ask me about inspiration, it's difficult to calculate the meaning of this word because it's been misused so much. It's mostly in a very superficial way, this or that trend…
I've always thought about inspiration in a medieval way. I think knights were inspired to go to war to save virgins—something that really became their destiny, and which was the reason they existed.
 I want to create a world that is ready for more durability and sustainability, because I want to create a world with objects and surroundings that are human—more personal, more romantic and less sterile. This inspiration, this drive, is there all the time; it is within me. This is why I always say, you can tie me up, blindfold me and I will always have an idea and feel inspired.
 What's the key to good design in your opinion?
To me, great design is so many things all at the same time.
It is emotional, functional and responsive. It creates an unwritten dialogue, a connection, between itself and those who experience it. It is open to interpretation, yet, created for a specific purpose. It creates meaning and value.
The very best design, I feel, is that which resonates so deeply that people can't help but discover something within themselves when they see it. Luxury starts where functionality ends and where the true value is personal and so has no price or reason.
 Who do you admire?
I admire all the anonymous crafts people from past ages, who built beautiful things with their hands and their minds, things that have survived the passage of time and that we still admire today. All the stucco, carving and iron work we have trouble manufacturing today with our super-efficient industrial processes. I admire and strive for the love for detail they possessed.
What was your childhood ambition?
I vividly remember building magical things from the broken things in my father's shop. It is where I cultivated my imagination as a young boy. Later I learned about design as a profession.
What advice would you give to aspiring interior designers?
In most schools still today students have to make design following the rules and likes of the teachers. It seems pointless to me to attempt to make your professor happy if the goal is to find your personal vision. The road of experimentation seems much more logical to me. In my view, school should allow for mistakes and should inspire to learn from them. Great learnings have to be realized at school, great products must be created after. You have to learn well.
The biggest thing I can tell is: "Trust yourself, you will do exactly the right thing, but be honest, not to me or your professors but to yourself for you are the only and highest standard".
What makes you angry?
Ignorance.
Where is your favourite view in the world?
I love the Oberoi, Agra. It is a breathtaking hotel inspired by Moorish and Mughal architecture. There you wake up before sun dawn to see the glorious white silhouette of the Taj Mahal slowly winning the competition of being seen of the soft sun-lit white dust in the air. Would you be without mouth, you would never find out.
Ultimate comfort food?
Balancing extraordinary taste and the most healthy and sustainable ingredients, Frutti-di-Mare-Ravioli is one of my favourite dishes. It brings pasta craftsmanship and the local catch-of-the-day together in a beautiful serving.
Can you cook? If so what's your signature dish?
I am in Milan at the moment, and learning how to cook a nurturing penne arrabiata. Not as easy as it seems, like Pasta al Pomodoro it is really the base of Italian cuisine and not to be underestimated.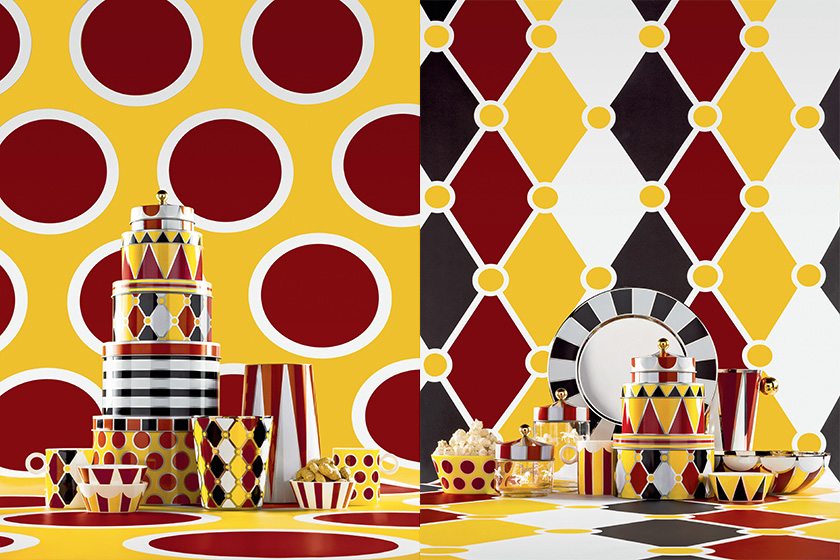 What's on your bedside table?
As I enjoy reading much, Ken Wilber's "A Brief History of Everything" is on my bedside table. This book illustrates our sense of place and investigates why we are here. It's an excellent exposition of where we are and where we might go as a society.
What is your favourite item or furnishing in your home?
The crystal chandelier overhead showerhead I designed for Bisazza. There are just a few in the world. They have LED lights built into the showerhead and when the water is on, it looks like it's raining crystals. I love the shimmer and the magic of it.
How do you like to relax?
For me, creativity, expression and collaboration is the ultimate relaxation. When creating, I am most at ease.
What makes home, home?
Amsterdam will always be home. Despite living in different urban cities for a period, still I miss nothing of Amsterdam because all Amsterdam has to offer I carry it around with me, in my heart, wherever I go.
Greatest accomplishment?
Although the accomplishment is not mine but hers, just to see my daughter Joy grow to be the wonderful woman she has become dwarfs my proudest of professional moments.
Who do you like to follow on Instagram?
On Instagram, I follow my team at Marcel Wanders, friend designers, creative people and design press. I love Instagram! I am not Andy Warhol who said "I never read I just look at pictures"  but what I most like is the journey from image to image. Sometimes you find some really good and unexpected ones; like a small French bulldog with pink mittens!
You can shop Marcel's Alessi Circus collection exclusively at Harrods until 16th October.
Read more: Yasmin Le Bon on her latest collaboration with Winser, London
Read more: Angela Hartnett on the best British Countryside, Humour and Breakfast
---