How To Make The Most of Your Garden in Winter
Gardens still grow in the colder months – here's how to keep yours looking tip-top
It might be chilly outside, but spring is in sight – and there's plenty to be getting on with in our gardens. Here Amanda Brame, director of horticulture at Petersham Nurseries, shares some top tips for winter gardening.
How To Make The Most of Your Garden in Winter
When it comes to gardens, winter is the time for planning. Hunker down on the chilliest of days with a pile of plant and seed catalogues and start making a list or two. List only your favourite vegetables – don't bother with any that you don't like to eat. Hardy annual flowers are a great addition to the garden filling gaps and bringing in welcome pollinators.  Wrap up and get outside on those bright sunny days: there are always jobs to do, plus it's the perfect time to identify areas that might need some attention later on. Even small improvements can make all the difference to how you enjoy the garden – whether it's a simply moving a large shrub, creating a new floral cutting garden or trying your hand at a few tasty vegetables. Remember spring is only just around the corner.
The Garden Border
Prune your shrubs and trees.  Take out any unwanted growth from evergreen shrubs – remember you may want to bring in a sprig or two to brighten up the table, so don't go mad.
Cut back ornamental grasses to around half a meter tall if the seed heads are looking scruffy.
Prune roses now while they are dormant.  Remove dead and crossing stems, cut just above an outward facing bud. If you can, encourage long whippy side shoots horizontally – this will encourage more flowers.
Pull out any winter-germinating weeds, and keep on top of this as it will make the job much easier come spring.
Remove tatty or large leaves from hellebores to make the flowers more visible.
Prune wisteria. Shorten the side shoots to two or three buds along the lateral stems – another trim will be made in the summer after flowering.
Spread a layer of compost around all shrubs and along the base of hedges.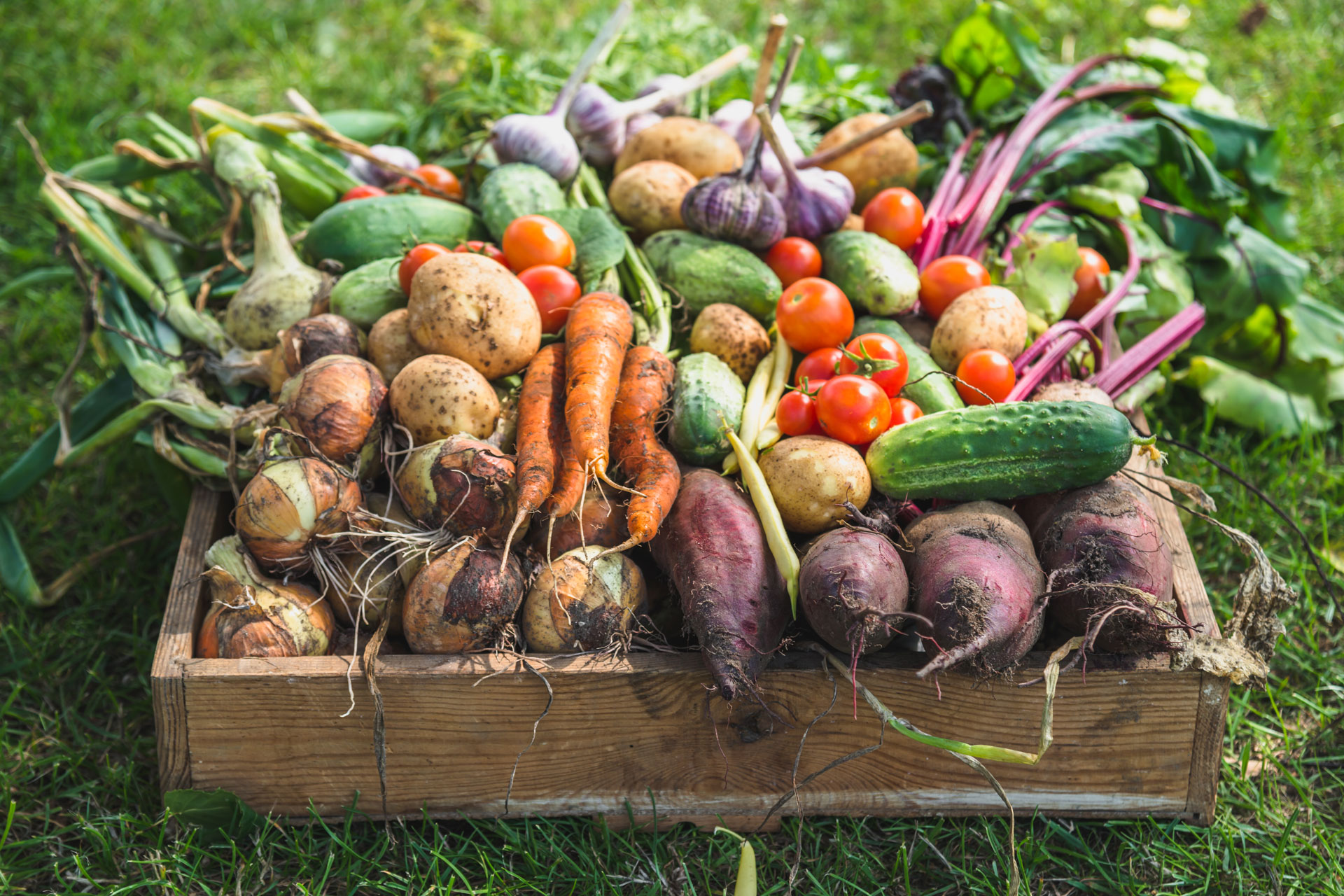 The Kitchen Garden
Once you have carefully selected the crops you wish to grow, group them according to the categories below. If you are new to vegetable growing, I suggest you cover the ground with cardboard or similar and wait a few weeks until the weather is dry enough to work the ground. Then remove all weeds and their roots and lightly dig over incorporating lots of well-rotted manure or compost, always keeping the ground covered until you are ready to sow or plant out crops.
For the more seasoned veg grower, crops can be grouped as follows: roots, legumes brassicas and others. Move your crops around each year in that order so that the same group of crops isn't in the same area for more than one season.
Top tips:
Cover ground to keep out the wet.
Use cloches or clear plastic to warm the soil for early sowings.
Sow leeks, onions, broad beans, hardy peas, spinach and carrots under cover.
Sow tomatoes inside by mid-February – this way you will have crops by late June.
If it's not too frosty, you can plant fruit bushes and trees now too.
Continue planting fruit trees and winter-pruning of apples and pears.
Cut down canes of autumn-fruiting raspberries to soil level.
READ MORE:
How To Make Your Own Kitchen Garden / A Guide To Sustainable Gardening / More on Gardening