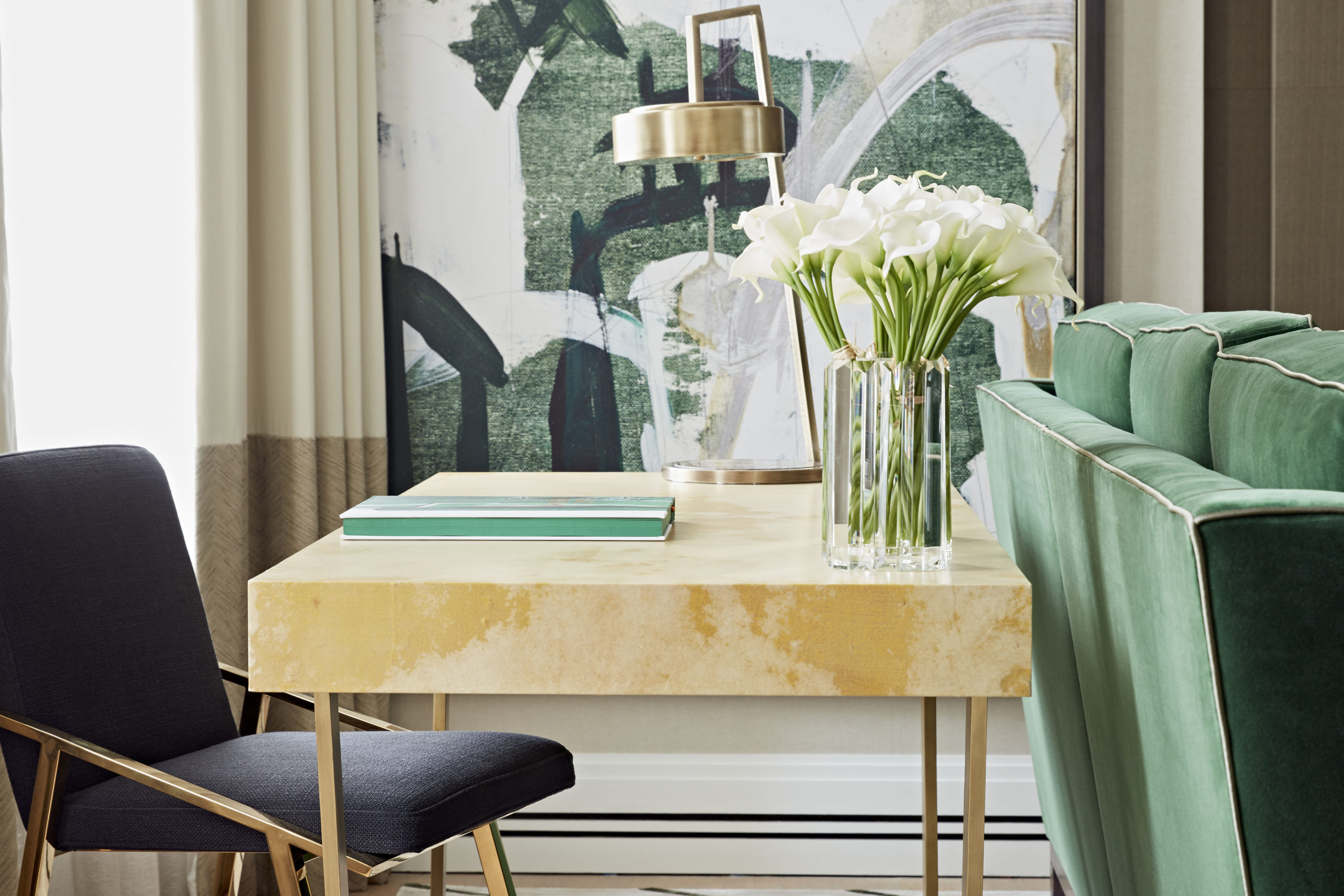 How To Style A Green Home Office
---
London design studio Taylor Howes hit all the right notes with this emerald green home office
Thinking of giving your home office a refresh? With our interior designer's moodboard – this month from London design studio Taylor Howes – we've got your WFH revamp covered 
How to style a green home office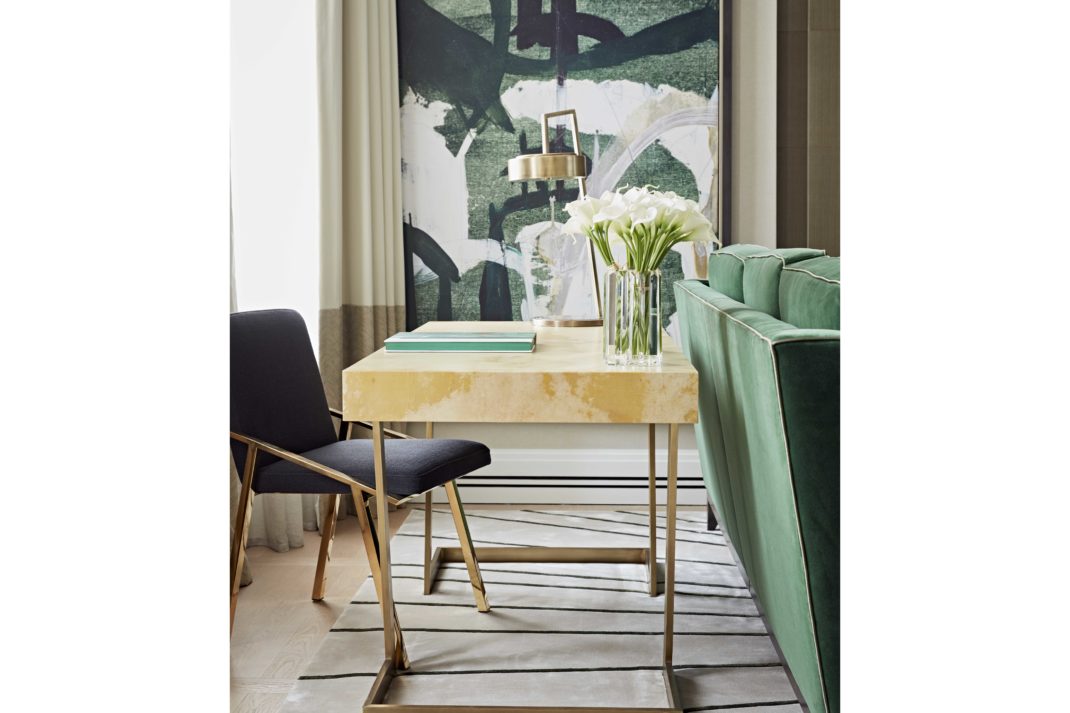 During the heady heights of lockdown, ONS statistics showed that more than half the people living in London were working from home, and since then one in three of us have decided that we quite enjoy the commute from the kitchen to the dining table, and want to carry on doing it full time.
That in mind, a beautiful, visually-aligned and inspiring home office has never been more necessary, and interior designers Taylor Howes have given us the ultimate inspiration with this energetic emerald green one, created for a show flat in Marylebone. 'When creating a work space, one of the most important components we look at is lighting,' say Taylor Howes. 'Light is one of the key ways to improve the ambience of spaces. We positioned the desk in this living room in front of the window to allow the maximum amount of natural light.'
The 50 Best Interior Designers
Other elements of the design included a broad desk from Julian Chichester ('We used brass metal finishes on the desk and chair to add an extra touch of glamour.') and an Eichholtz chair upholstered in black fabric, which the design studio often use as it's more practical for hiding signs of wear and tear or marks. Finally, Taylor Howes add, 'you need to think about the position of your work space. We love that this desk gives you a view overlooking the living room, which also means you don't feel boxed in and claustrophobic. We used the sofa to break up the work space from the rest of the living room in a subtle way.' Finishing touches to cement overtones of 1920s-style glamour include a brushed brass Somerset lamp from Frato, and bespoke artwork from Leftbank Art.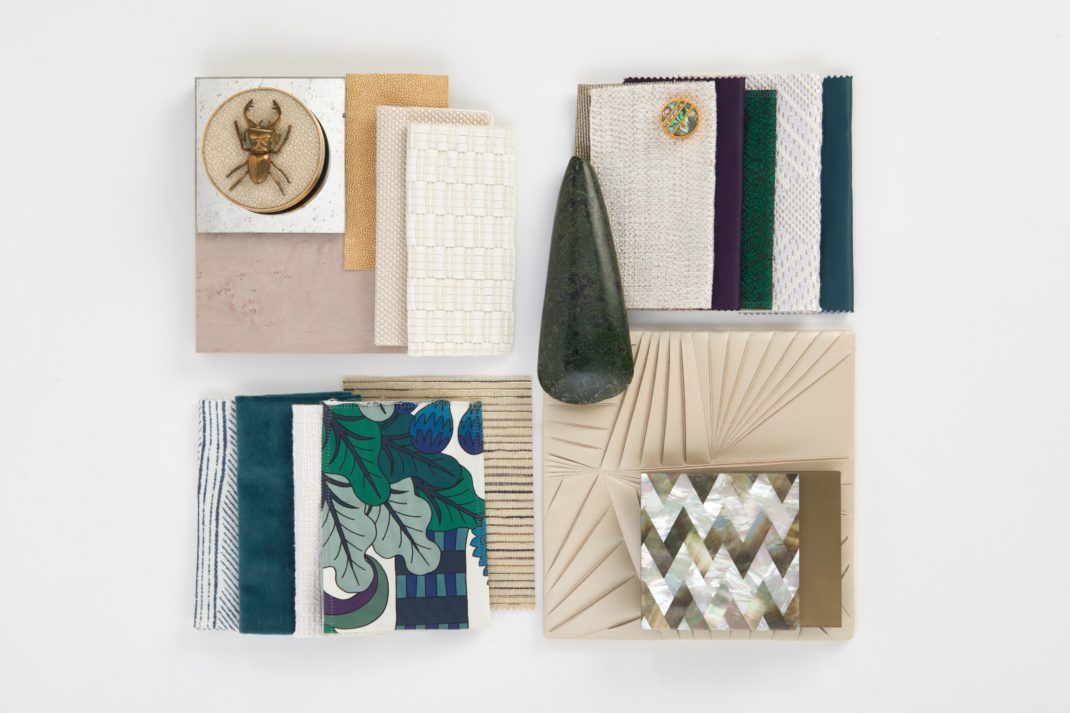 Thinking of recreating it your own bold green home office with a hint of 1920s glamour? We've made it easy with these doppelgänger pieces.