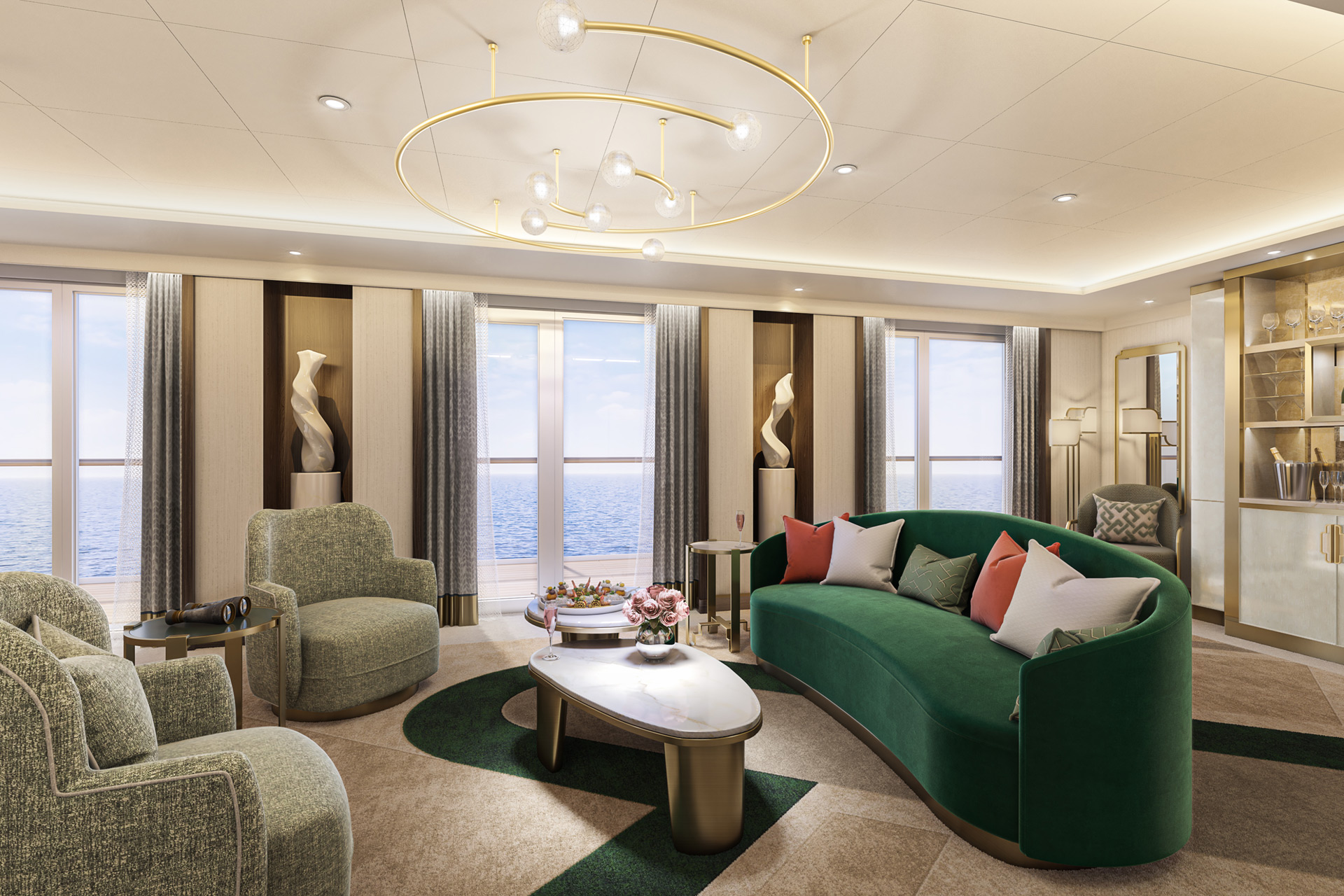 Interior Design At Sea: Inside The New Cunard Cruise Ship
Everything you need to know about this stunning new ship
David Collins Studio entered uncharted waters when it was invited to design the interiors of Cunard's new cruise ship, Queen Anne, which is due to set sail next year. In the latest episode of our House Guest podcast, we caught up with Jason Stewart, associate director at David Collins Studio, who gave us a rundown of the design process and offered an exclusive look inside the gorgeous new vessel.
Listen on iTunes
Listen on Spotify
Interior Design At Sea: Inside The New Cunard Cruise Ship
The Cunard Exhibition, Liverpool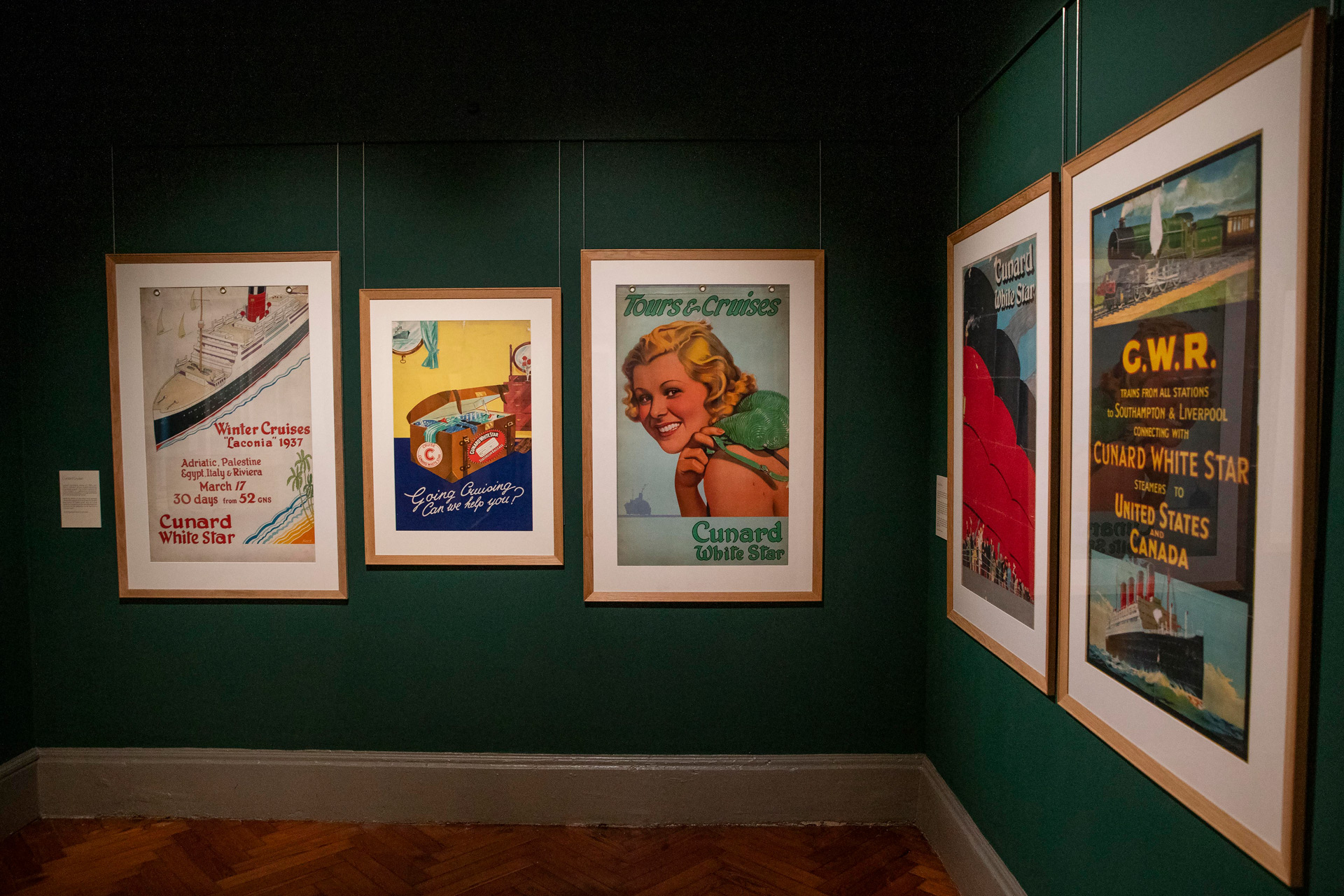 Cunard has been making waves – both literally and figuratively – for over 180 years. It is at the pinnacle of luxury cruising, and it continues to push the boundaries of ocean travel. The history of this iconic brand can be glimpsed at a new exhibition in Liverpool, which offers a carefully-curated display of original marketing materials and other remarkable documents to tell the story of Cunard's seafaring success. 
At the heart of the exhibition are timeless designs which have inspired those on the newest Cunard vessel, Queen Anne. We sat down with Jason Stewart of David Collins Studio to learn more about the interior design of this monumental ship.
What Will The New Cunard Ship Look Like?
Many of the interiors of Queen Anne, Cunard's 249th ship, have been designed by David Collins Studio, an internationally-recognised firm behind some of the most famous spaces including Claridge's, The Wolseley and Corinthia London. 
Associate director Jason Stewart told us that David Collins Studio joined the Queen Anne project in 2018. This is the studio's first large-scale maritime venture, and they have been tasked with designing 18 areas of the ship. This included the reimagining of many signature Cunard spaces including the lobby, the jaw-droppingly grand Britannia Restaurant, and two high-end suites.
In true Cunard style, the lobby of the ship is a vast, elegant area with a dramatic domed ceiling and pockets of seating which create chic, functional areas without crowding the space. David Collins also worked on the penthouse suite, which boasts a unique colour palette spotlighting a deep shade of emerald green – alongside navy accents tying into the Cunard brand. The living space has been meticulously designed to accommodate a variety of activities; Jason noted that it serves both as a hub for socialising with others, and as a peaceful space in which to retreat from the hustle and bustle of the ship. 
With interiors as spectacular as these, Queen Anne will be a cruise ship like no other. 
MORE: Tune into House Guest on Spotify and Apple Music to find out even more about David Collins Studio's work with
Cunard.  
Queen Anne is currently under construction and is due to grace the seas in 2024. cunard.com
VISIT: Find the Cunard archive exhibition in Gallery 5 of the Victoria Gallery & Museum, Liverpool. vgm.liverpool.ac.uk