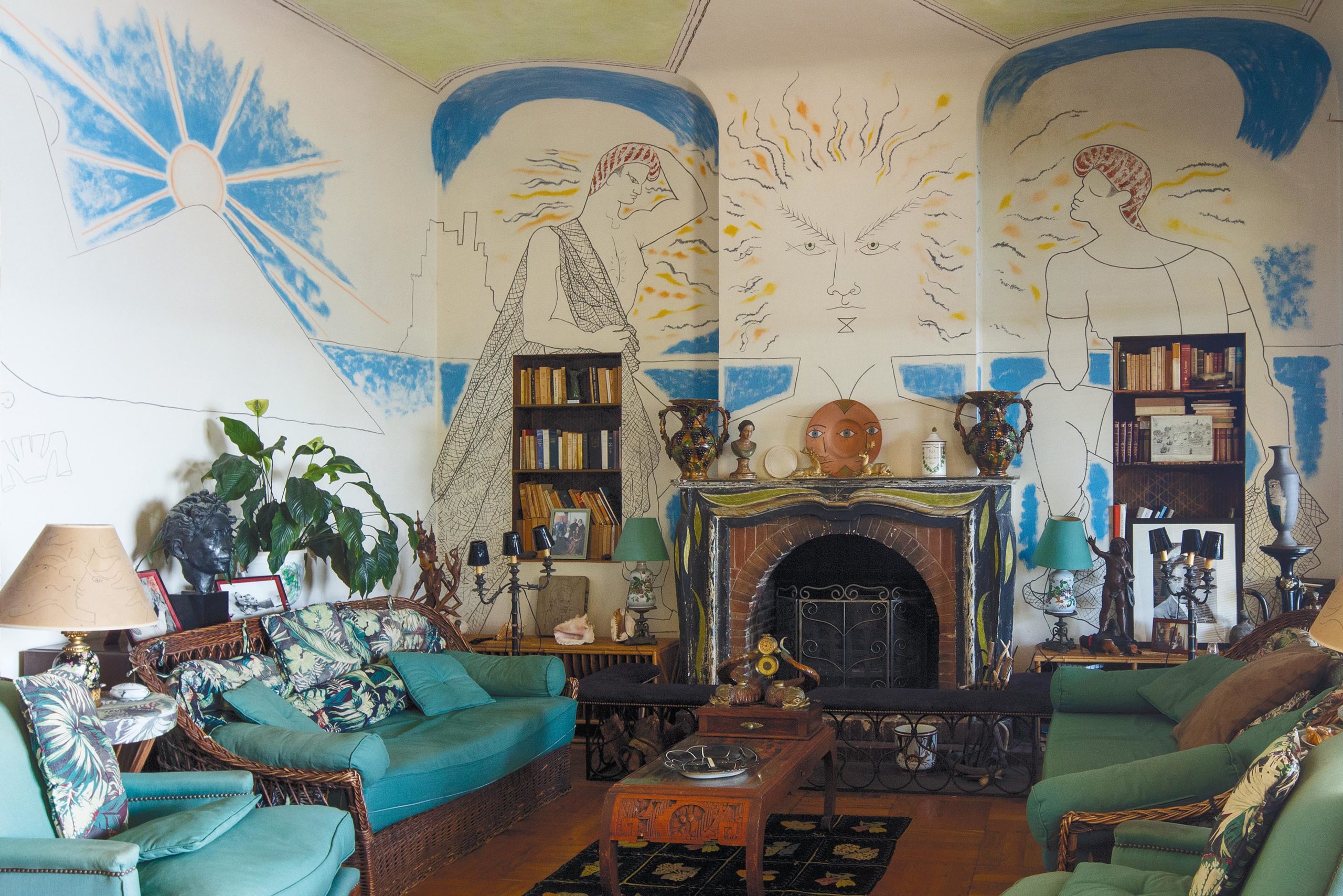 Inside The Homes Of The World's Most Famous Artists
---
Phaidon's new book takes you into the living rooms of Charlie Chaplin, Grace Coddington, Alexander McQueen and more
Be inspired by the homes of the greatest creative minds, with Phaidon's new book, Life Meets Art
Have you ever wondered what surroundings inspired the minds of history's greatest creatives? Where Alexander McQueen sat as he doodled his new collections, Rubens painted his beauties, or Jean Cocteau and Edith Wharton dreamed up their plotlines? As the place where we spend most of our lives (especially recently) the home is a pivotal space, inspiring and reflecting the creativity of it's inhabitants. Draw your own inspiration from Phaidon's new book, Life Meets Art, which explores the interiors of great creative figures of the past, recreating the rooms where film, fashion, art and literary history was made. From Charlie Chaplin to Louis Armstrong, here's a peek inside a few of our favourites.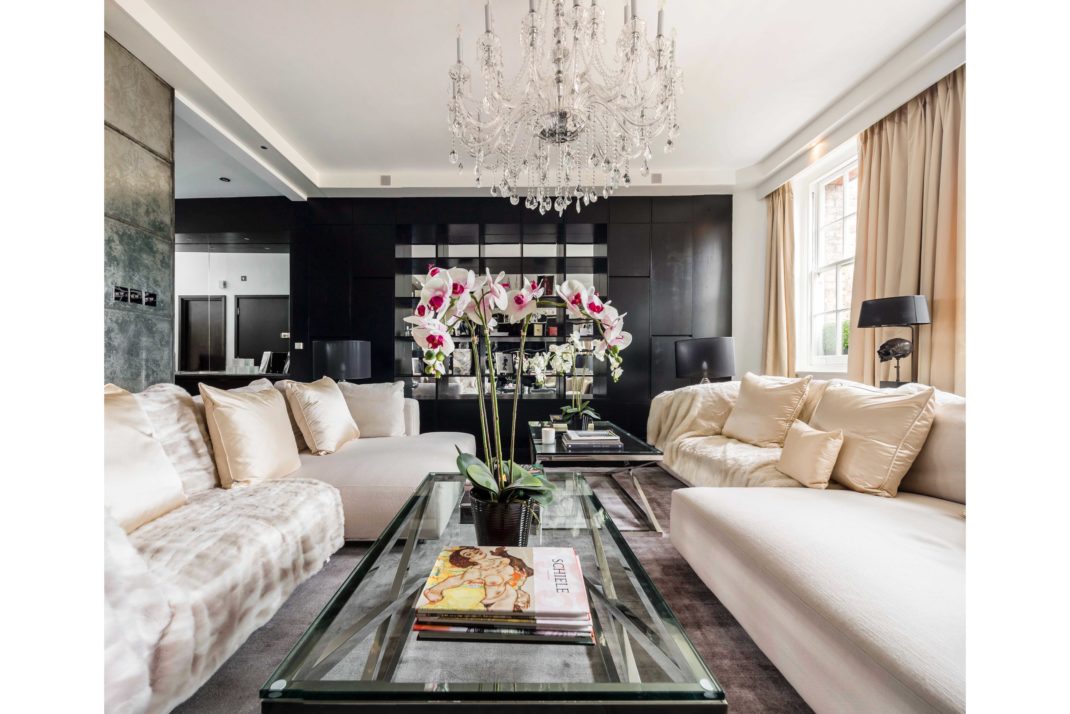 Alexander McQueen, London Residence
The seminal Scottish fashion designer, Alexander McQueen, bought this two bedroom property on the top two floors of a house in Mayfair in 2009. It took 16 months for Design house Paul Davies London to transform it into a tribute to the designer, hanging pictures of McQueen with Isabella Blow and Annabelle Neilson, and weaving the skull motif that epitomised McQueens brand throughout. The colour scheme of black, cream and silver in this pearlescent living room echoes the colours that were typical of McQueens fashion designs.
Get The Look: Alexander McQueen's London Residence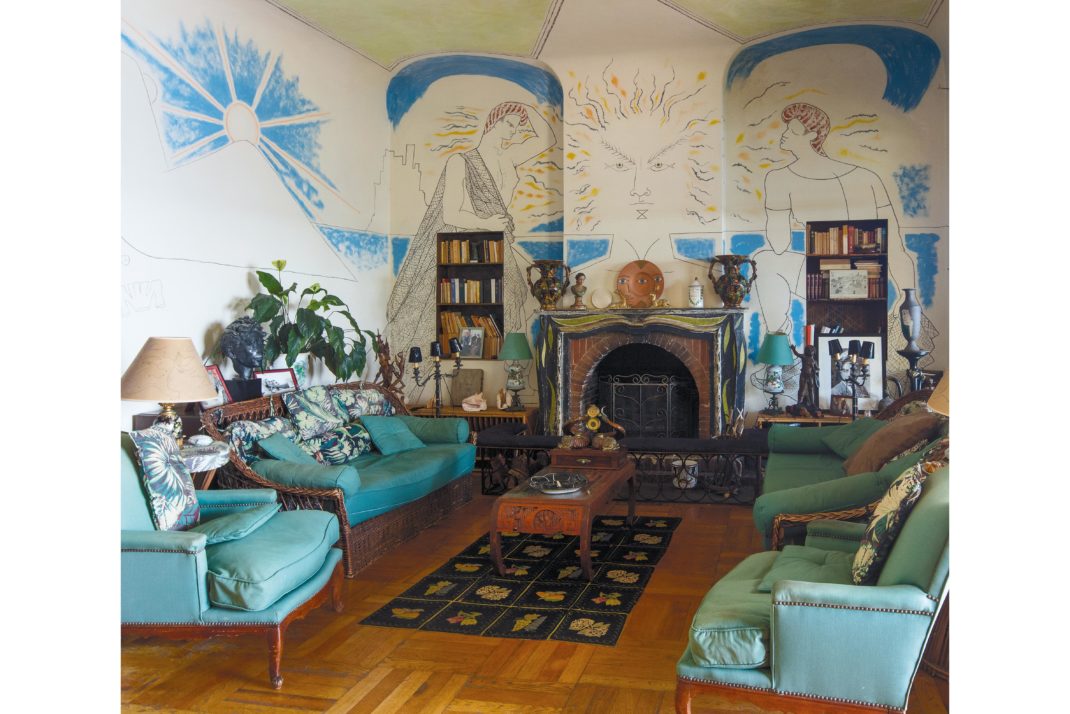 Jean Cocteau, Villefranche
This red-tiled Mediterranean sits on a cliff a stone's throw from Nice, Villa Santo Sospir in the South of France. As eclectic as Cocteau himself, it earned the moniker of 'la villa tatouée' (the tatooed house) owing to Cocteau's remarkable wallpaintings, sketched from charcoal and then brought to life with pigmented tempera. 'Soon the home's walls and ceilings were adorned with playful, often erotic depictions of Dionysus, Narcissus, Echo, Diana, Actaeon, and others,' says Sam Lubell in Life Meets Art. 'He sketched local fishermen, sea life, and foods, and later began painting on lampshades, bookshelves, and tables. He even designed wall hangings to drape over uncovered surfaces.'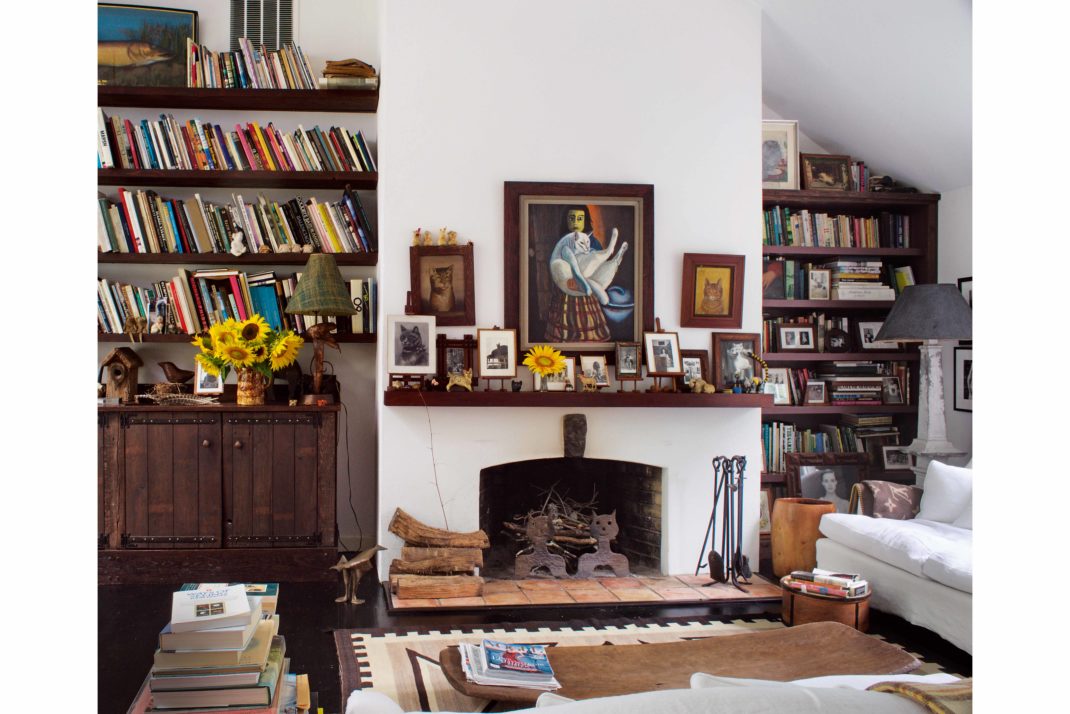 Grace Coddington, East Hampton, New York
You might have expected the editor of Vogue's interior style to be a little more Devil Wears Prada – but as we all know, Grace Coddington's was anything but an ordinary editor of the fashion famous fashion title. Her retreat in East Hampton, Long Island (which she bought in 1988) blends her signature eclectic style with a richly-detailed tapestry of personal effects collected throughout her career – from prints from famous photographers that she worked with the framed correspondence and a large collection of cat paraphenalia. 'The decor is deliberately neutral and restrained to allow the plethora of items space to breathe,' says Sam Lubell.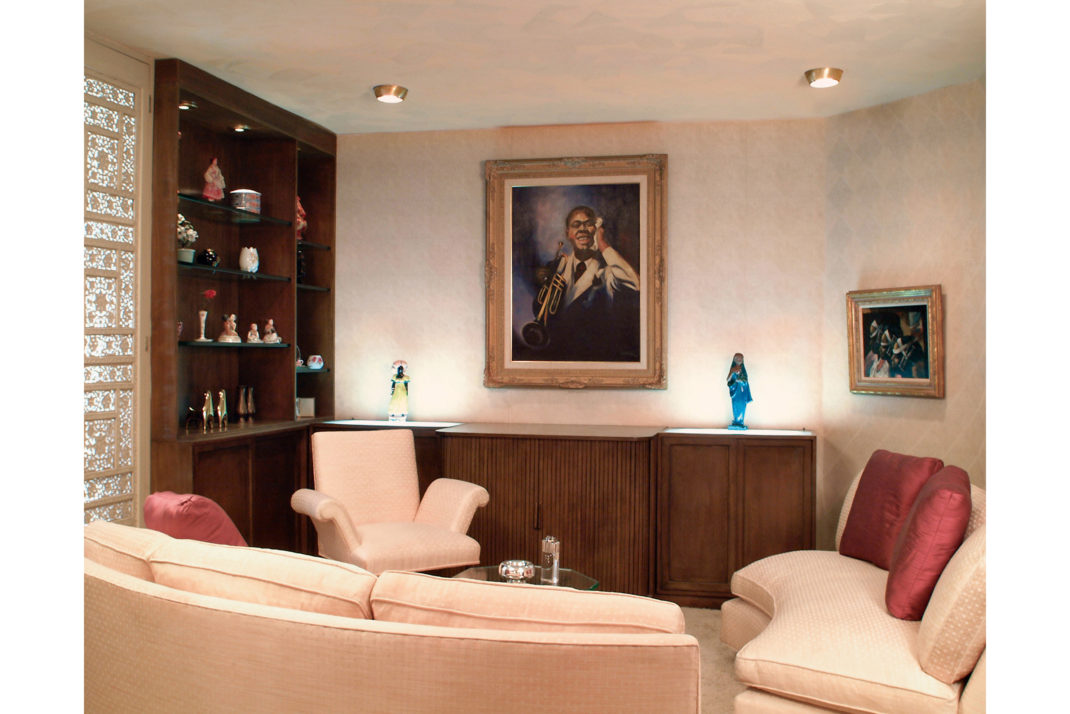 Louis Armstrong House Museum, New York
'We don't need to move out in the suburbs to some big mansion with lots of servants and yardmen and things,' commented Louis Armstrong when he moved to the working class neighbourhood of Corona in Queens, New York. At the time, the Jazz singer and composer was at the height of his career. His three-story redbrick town house was decorated by his wife Lucille Wilson, whom he lived with there from 1943 until his death in 1971. Mid-century style reflective wallpaper, laminated wooden cabinets and a lacquered blue kitchen were all chosen by Lucille for the interior (which is now open to the public as a museum, and homage to Armstrong's life). Interwoven throughout are characterful personal effects, like Armstrong's desk, at which he created some of his most famous music, still widely recognised today.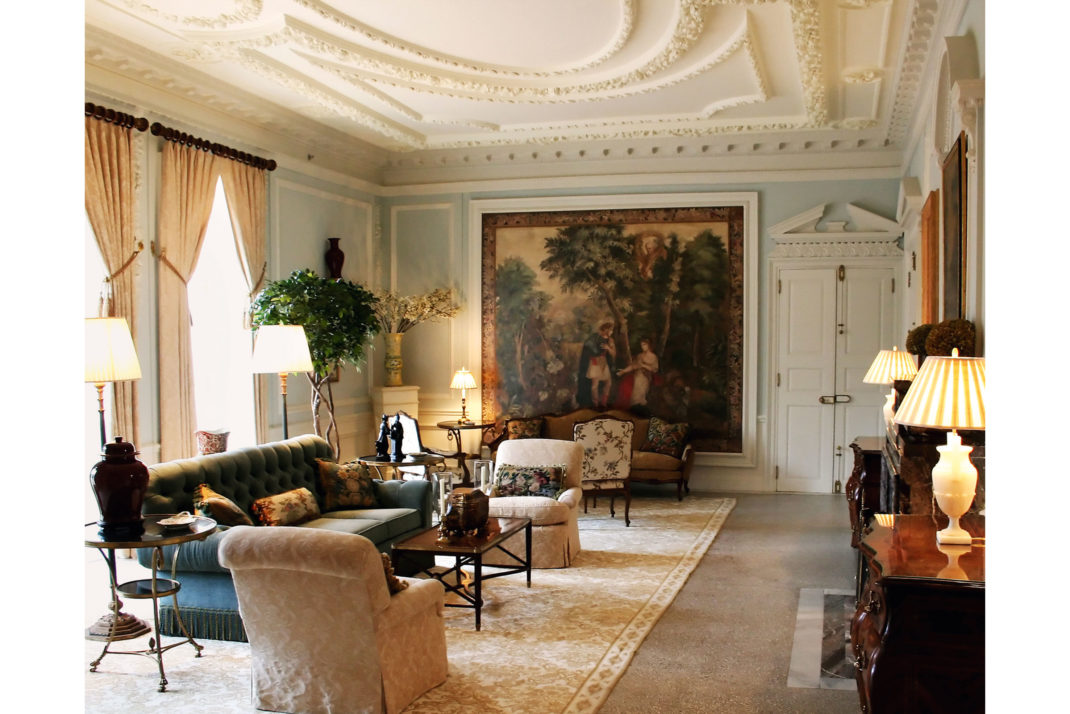 Edith Wharton, Massachusetts
The famed Gilded Age writer Edith Wharton needed to find her inspiration for novels like The Age of Innocence, Ethan Frome and The House of Mirth from somewhere, and her hillptop house, the Mount was where she produced some of her finest work. What you may not know is that she was also an authoritative voice on design, gardening and architecture. She designed this home in collaboration with architect Ogden Codman Junior, based on principles of 'classical moderation, order, scale, and harmony,' with tasteful furniture and a long, vaulted gallery. Wharton remained here until 1911, and shortly thereafter divorced her husband Edward Wharton in 1913 and moved permanently to France.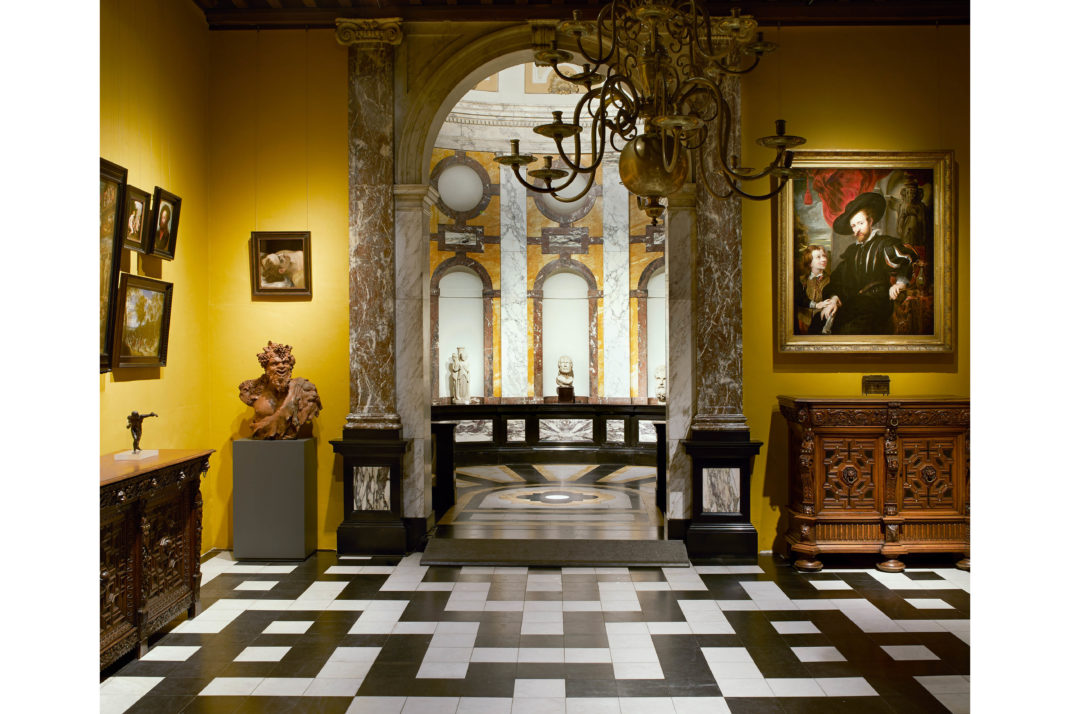 Peter Paul Rubens
Not only was Rubens a masterful Baroque painter, but he was also something of an architect – as his home of 25 years in Antwerp, Belgium attests. Originally an old Flemish structure, Rubens updated this building in the style of an Italian palazzo, with classical motifs, antique sculptures and paintings. He also added elements like a pavillion and portico which are still intact, and can be viewed today exactly as they were. 'Other spaces, like the lofty studio where Rubens painted most of his work, are now richly decorated galleries filled with period furniture and detailing,' says Sam Lubell, 'the museum contains a large number of masterpieces by Rubens himself, including his early Adam and Eve and a rare self-portrait.'
All pictures are taken from Life Meets Are: Inside the Homes of the World's Most Creative People by Sam Lubell (£39.95, Phaidon) out now. phaidon.com
READ MORE 
The 50 Best Interior Designers / The Best Looks From Cole & Son's New Collections / At Home With Hannah Cecil Gurney