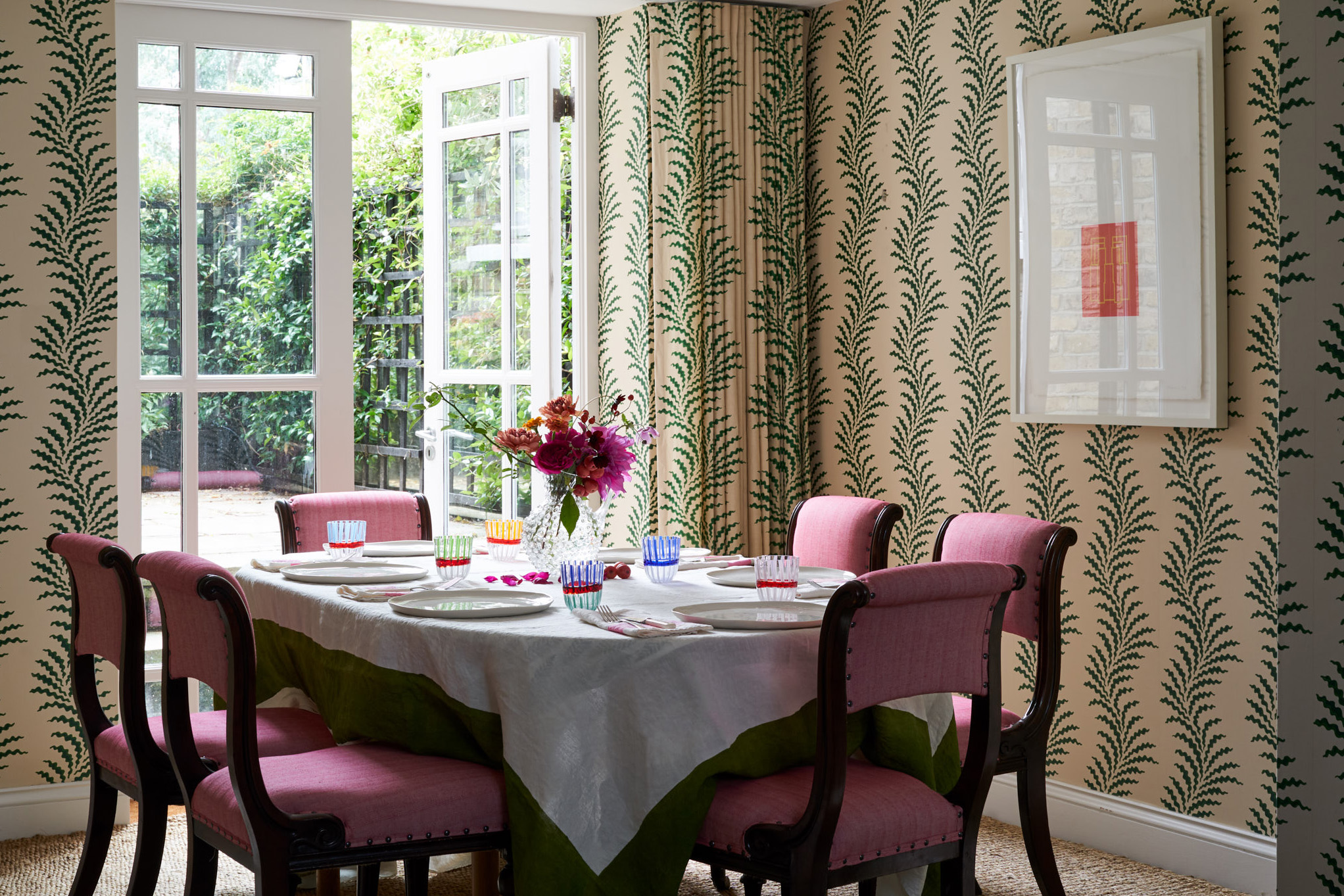 Crowd Pleaser: Inside a London Townhouse by Kate Guinness
---
Interior designer Kate Guinness steps into a starring role in this jewel-like London production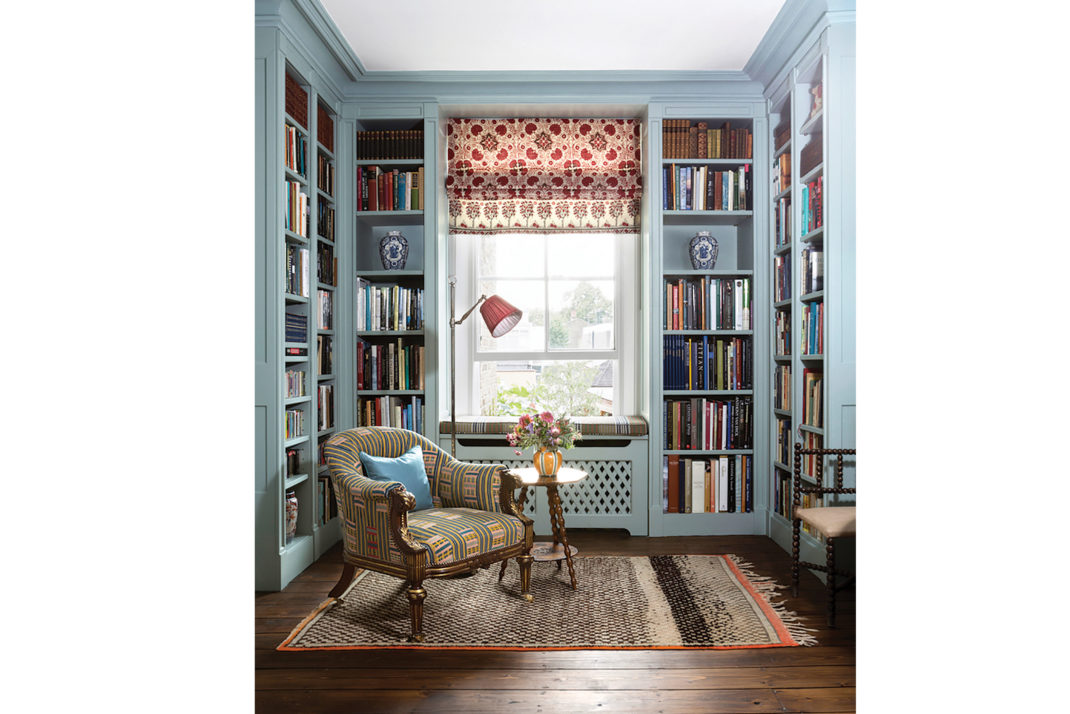 'Finished is a big word,' laughs Kate Guinness, as she describes this London townhouse project, her first after launching her own studio five years ago. 'We still have one guest room to go.' The owner is Michael Parsons, a friend of a friend who initially approached Kate for help with one room, the library. Like opening a bag of sweets, judiciously testing one flavour at a time, room by room he kept returning for more. 'It's been a lovely project,' says Kate, 'and because the process has been slow, Michael has had time to get comfortable with our ideas. He's been happy to be pushed creatively and allowed us to invest in beautiful fabrics and wallcoverings.'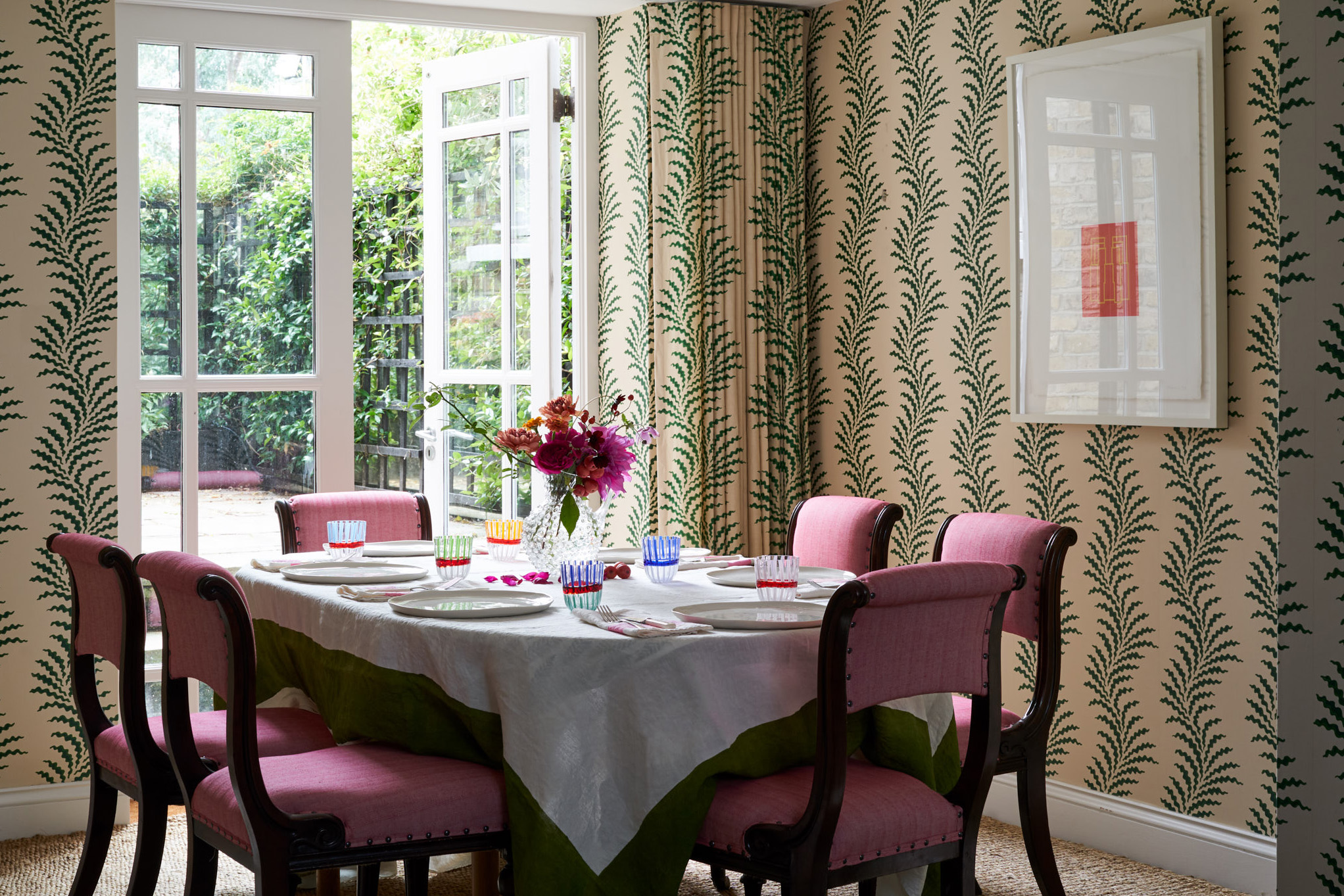 Before embarking on a career in interiors, Kate worked as a set and costume designer, and Michael's house gave her a chance to channel that sense of theatre. Each room has its own character, united as a whole by her bold use of colour and pattern. If Act One started in the library, Act Two opens onto the dining area, featuring Soane Britain's Scrolling Fern Frond wallpaper and eye-popping rhubarb- pink chairs (soane.co.uk). 'Michael wanted to make the room an extension of the garden,' she explains, 'I looked at more obvious leafy wallpapers but this has subtlety and at night the room is enveloped in spiralling tendrils'.
Act Three continues upstairs, where the green theme extends to the master bedroom, with walls painted in Pigeon by Farrow and Ball (farrow-ball.com). 'It's a peaceful colour to sleep in,' explains Kate. The bespoke headboard fabric is by Le Manach at Pierre Frey (pierrefrey.com), a Les Ecailles design, blue-green with tiny flecks of purple. Kate gave it more oomph with zigzag wallpaper by Knowles and Christou (knowles-christou.com) complementing a window treatment using a sheer voile by Turnell and Gigon (turnellandgigon.com) and rich berry Tissus d'Hélène fabric on a blind (tissusdhelene.co.uk).
The 50 Best Interior Designers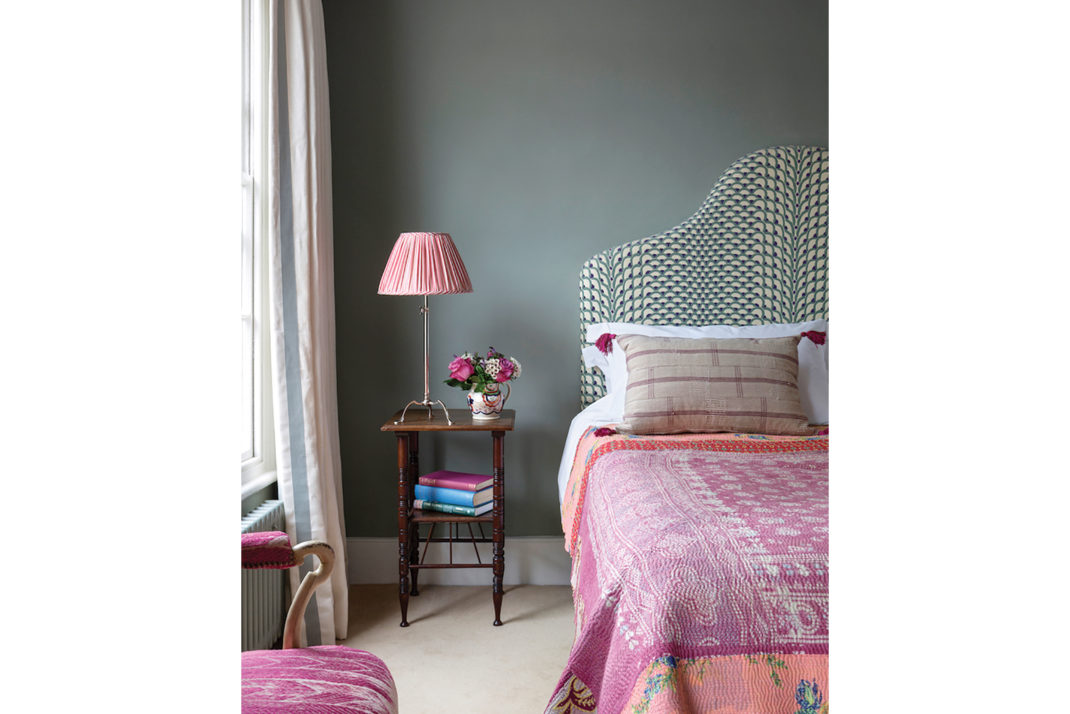 When it came to furniture, there was plenty to play with. 'Michael inherited good pieces from relatives and preferred to work with these rather than investing in new,' says Kate. 'We reupholstered and repurposed, only buying occasionally such as an armchair by Robert Kime (robertkime.com)'. It's now covered with Kente cloth, a Ghanaian textile with handwoven strips of silk and cotton sewn together like a patchwork.
Where Kate's team did invest, they were meticulous. 'Because we had time, we really thought about each piece – for example, hunting everywhere for an antique corner cupboard for the kitchen, which we eventually sourced from Arcadia antiques in Leamington Spa (arcadiaantiques.co.uk).' Other gems such as a Kashmiri painted mirror or Moroccan Berber rug all play their role in the house's transformation.
Sign Up to The C&TH Interiors Newsletter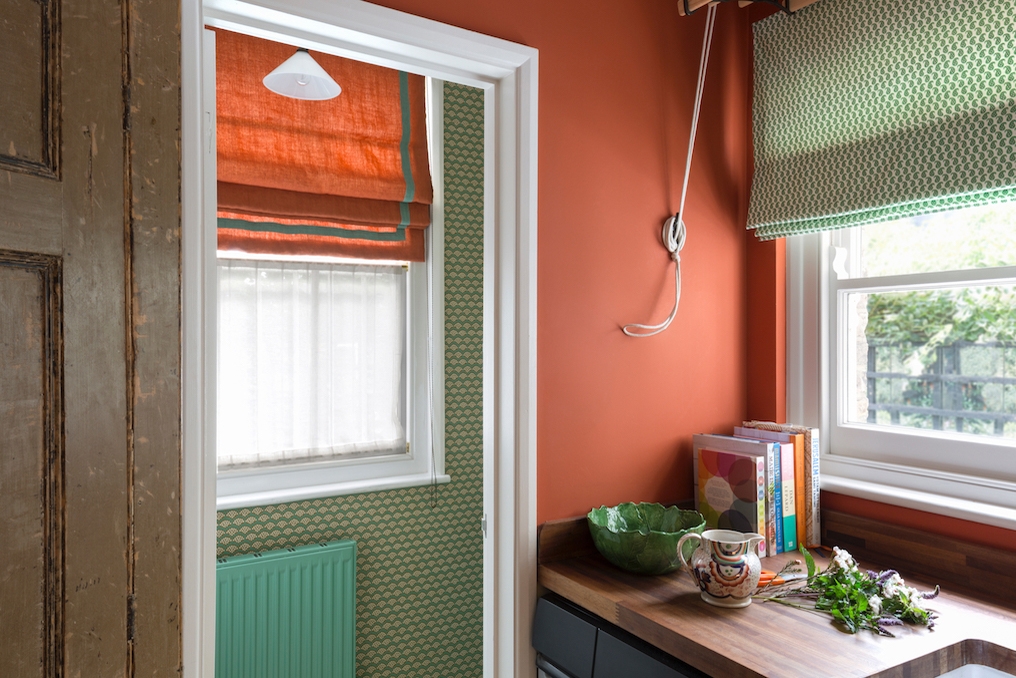 The design of the utility room typifies Kate's eye. 'I wanted to create a little gem as guests walk past. I went a bit Irish with orange and green and a gorgeous Neisha Crosland (neishacrosland.com) wallpaper,' she says. The radiator is painted an acid hue, a little bit of drama. She can't help herself.
Find out more at kateguinness.co.uk.
READ MORE
The 50 Best Interior Designers / Best British Textile Designers / Best Luxury Paint Brands / More Interior Design