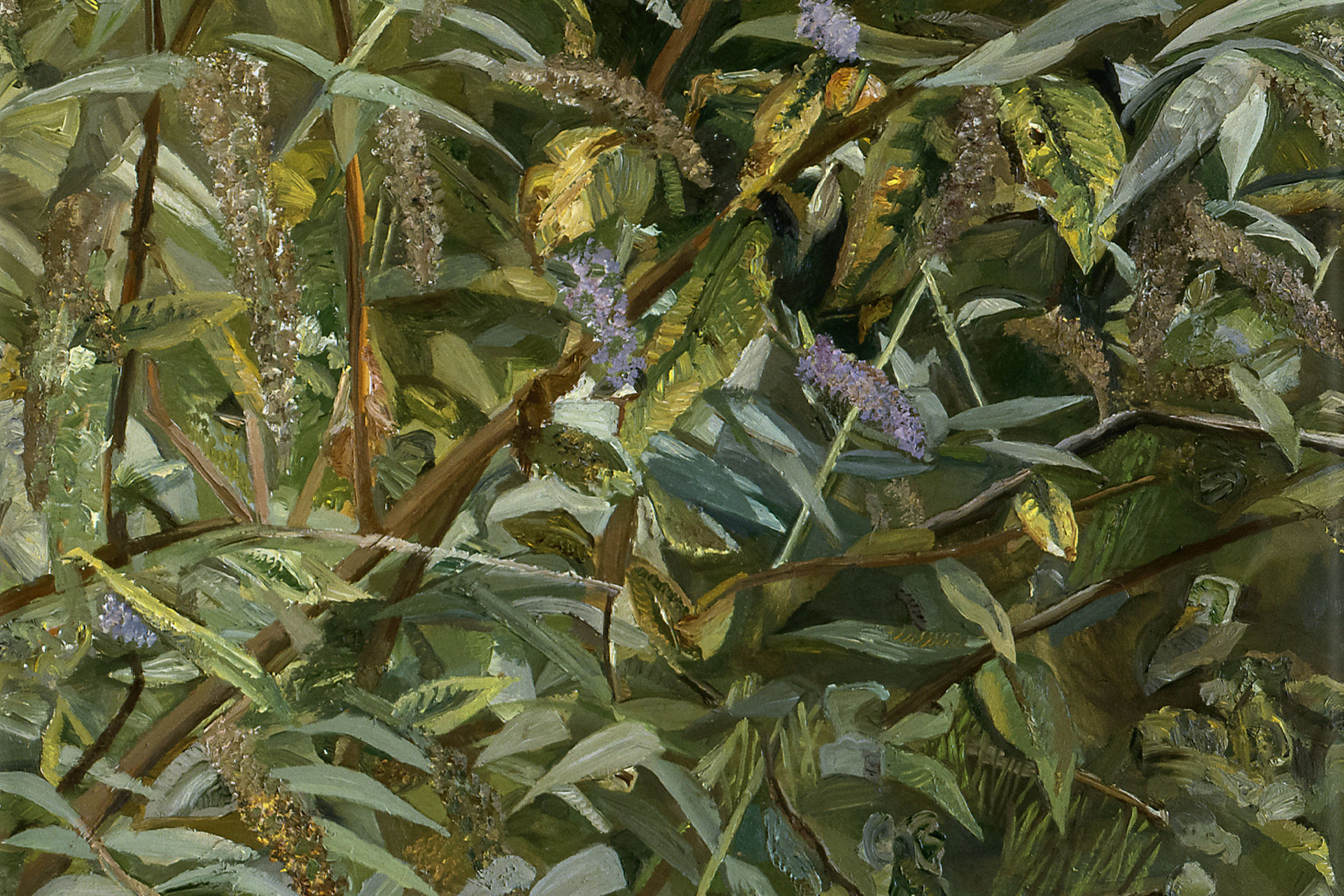 A Major Book on Lucian Freud is Dropping this October
---
'The painter must give a completely free rein to any feeling or sensations he may have and reject nothing to which he is naturally drawn'
The new book reveals a portrait of Lucian Freud's son which has never been publicly displayed or published before.
To Mark 100 Years of Lucian Freud, There's a new Book Coming Out This Autumn
It's been 100 years since the birth of one of the 20th Century's most formidable artists: Lucian Freud. Coinciding with this date, author and journalist Martin Gayford, Mark Holborn, and David Dawson, have completed the most comprehensive overview of the great artist's life and work, now available for the first time in one elegant single edition.
Combining the original two-volume survey of Lucian Freud's work published by Phaidon to critical acclaim in 2018, this wide-ranging title includes hundreds of paintings, drawings, sketches and etchings alongside personal photographs, illustrated private letters and never-before published material.
Created in collaboration with the Lucian Freud Archive and edited by David Dawson, Director of the Archive, the book chronicles the extraordinary life and art of Freud.
Born in Berlin in 1922, Lucian Freud and his family moved from Germany to London in 1933 to escape the Nazi regime. Freud's career as an artist began in his teenage years in the late 1930s and lasted until his death in 2011, representing – in the words of Martin Gayford – 'one of the great marathon performances of art history.'
Freud's longevity and prolific output resulted in hundreds of artworks, a vast proportion of which are gathered in this magnificent single edition.
The book contains more than 480 illustrations, chronologically arranged to reveal the development of the artist's oeuvre over his decades-long career. Among the hundreds of artworks included are the artist's last unfinished painting, his final unprinted etching plate, his rarest etching, and – exclusively in this edition – a portrait of Freud's son which has never been publicly displayed or published before.
Lucian Freud also features specially commissioned essays by the writer and critic Martin Gayford, who himself sat for portraits by Freud, as documented in Gayford's book Man With The Blue Scarf.
The introduction gives an overview of Freud's life and career, the figures who played a significant role in his professional development, and his place within the history of modern art. Individual chapter essays consider his career in detail, revealing decade-by-decade the intricacies of Freud's practice and the development of his style over time.
The Essential Interior Design Books 
Comprehensive, scholarly and beautifully crafted, this title is both a vital contribution to art historical scholarship and an elegant addition to the bookshelves of art lovers everywhere. As the art world prepares to celebrate the centenary of Freud's birth this autumn, there is no better time to rediscover the artist's extraordinary life and work through this tome.
Lucian Freud, by Martin Gayford publishes 6 October 2022 in £100 in hardback, phaidon.com
SEE MORE
What to Buy: The Best Art Books Ever / What's on at The National Gallery?