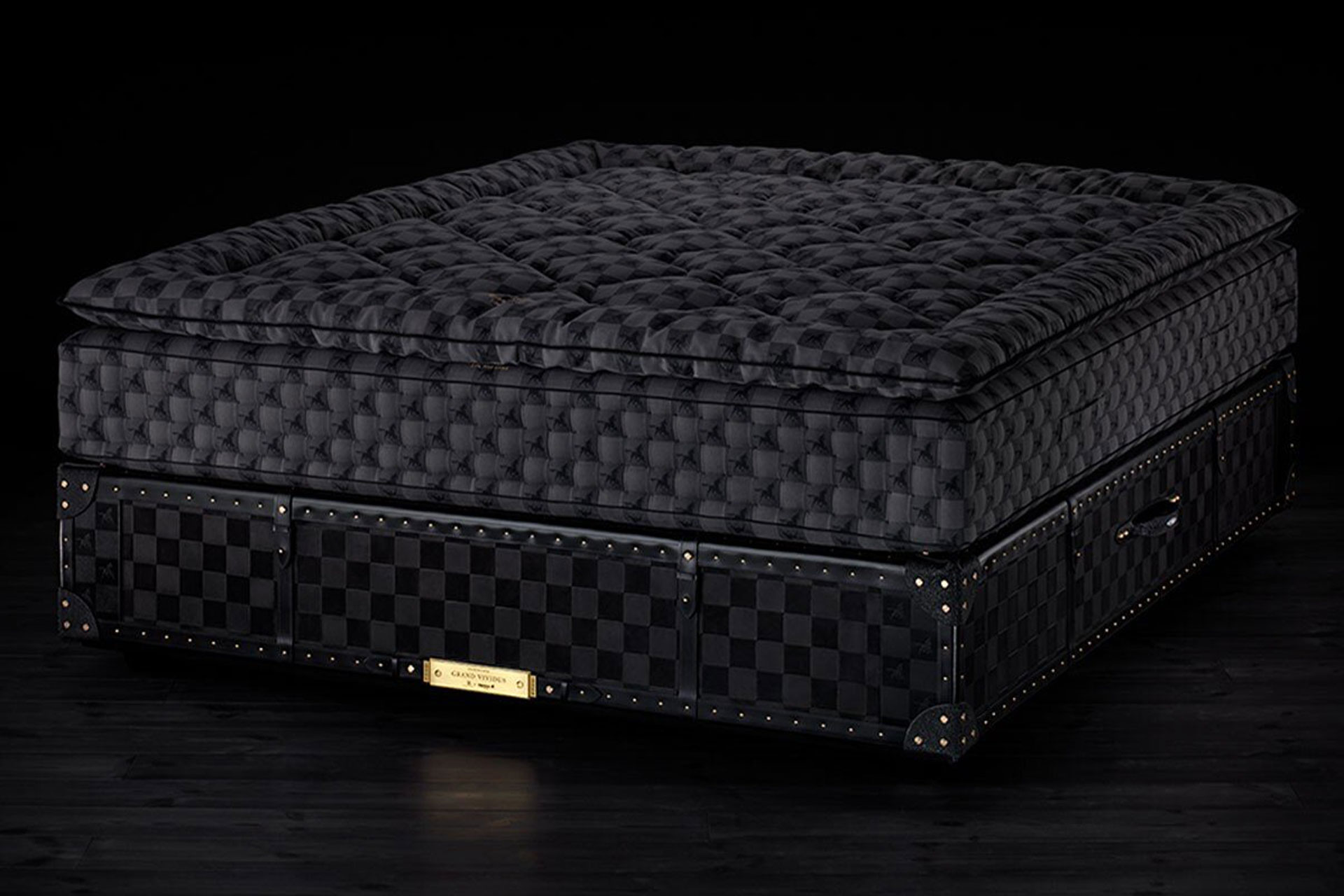 The Most Luxurious Beds in the World
---
We're bringing you the crème de la crème of beds
What price would you put on a good night's sleep? On average we spend a third of our lives in bed, so finding the right one is important. We round up some of the most luxurious beds available in the UK, to guarantee sweet dreams without counting sheep (so long as you don't mind blowing your budget).
Sign Up to The C&TH Interiors Newsletter / Furniture/ Luxury
The Most Luxurious Beds in the World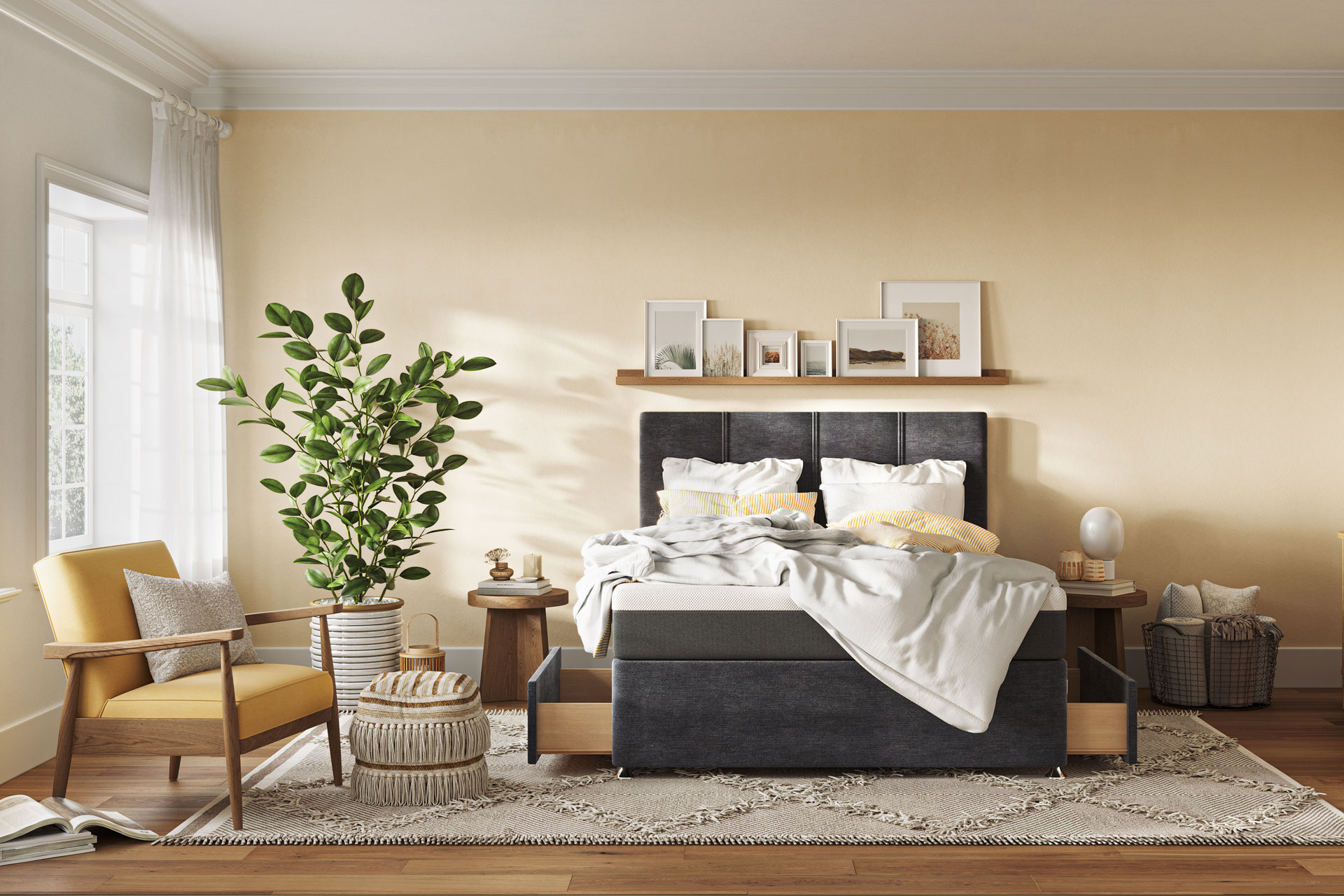 Frankfurt-born brand Emma constantly strives to improve our sleep, using a mix of technology and in-house experts to create top-quality products. Its most luxurious offering is the Emma Divan Bed, which features a classic frame and award-winning mattress, plus ample storage space thanks to two integrated drawers. You can choose between various different sizes, including Super King, as well as two stylish colours: dark grey and a lighter angora shade. For the full Emma experience, go for the Emma All-In-One Divan Bundle, which includes a premium mattress, waterproof mattress protector and memory foam pillows to sink into. 
Emma All-In-One Divan Bundle, £1,159, emma-sleep.co.uk
What's it like to wake up in the world's most luxuriously, decadently expensive bed? Hästens's The Grand Vividus, arguably, will be the best night's sleep you could possibly imagine. The Grand Vividus, which takes 600 hours to craft by hand, was borne from the creative collaboration with Hästens and creative polymath, Ferris Rafauli. Rafauli was Drake's architectural designer, and is known as the designer who flips the world's most expensive homes into ultra-premium, opulent playgrounds for the lives of his black-card clientele.
The collaboration might show how sleep luxury is reaching new heights. But that's not to say that Hästens, as a brand isn't steeped in history. Drawing in 168 years of craftsmanship and mastery, Hästens isn't the kind of brand where you'd just loll on a mattress and test it out before you buy at a usual brick and mortar.
There's a whole process that puts a potential client first. You'll be put in touch with a Hästens luxury mattress expert, where upon you'll have a private consultation. Once sorted, you'll be invited to your own private VIP experience. Hästens experts will take your through the brands story, and take your through it's painstaking levels of craftmanship in order to reach that coveted label of 'the bed night's sleep in the world'. hastens.com
It doesn't get more grand than with the antiques dealer, furniture maker and interior designer, Max Rollitt. Curating the most beautiful antique bed frames (we especially love their historical canopy beds), as well as crafting bespoke pieces based on key antiques that are increasingly hard to find. Each bespoke piece is made in the UK in small workshops, that's made to order. maxrollitt.com
Chamberlayne Bed, £19, 950, maxrollitt.com 
Brook + Wilde promises to deliver a better night's sleep. It takes pride in creating a truly luxurious mattress, which is backed by a ten-year guarantee, mattress recycling, free premium delivery and a free 100-night trial. A Brook + Wilde mattress represents an enormous amount of technical know-how, innovation and the brand's ability to absorb a wide range of international ideas and influences. At the same time, the brand has a very British sensibility with a belief that customers will trust the long-lasting quality of a product made in Britain.
'We know individuals are all different shapes and sizes so we offer a soft, medium or firm mattress, depending on their preference,' says co-founder Andrew Tyler. 'That's why we totally reject the "one size fits all" approach. Our customers can literally take comfort in their choice. You'd be amazed at the difference our mattresses make – people write to us to tell us how they have changed their lives.'
A recent launch from Brook + Wilde, the Duchess bed frame is crafted from an elegant birch base, topped off with a deep foam cushion and upholstered in a choice of six different colours. Featuring a classic curved and buttoned headboard, The Duchess comes in three sizes ranging from a double to super king – so you can add an instant dose of aristocratic luxury to your bedroom, whether it's in a compact London apartment or sprawling country mansion. From £1,375 for a double bed, brookeandwilde.com
The difference a good night's sleep on a handmade, properly constructed bed can make to how you face the day ahead is huge. Knowing this, The Savoy Hotel decided in 1905 to create the perfect bed for its guests, and what is now called the No2 bed was born, a bed as famous as some of the legendary names who have slept in them.
Every Savoir bed contains the finest, chemical-free natural materials, from long, curled Latin American horsetail to Mongolian cashmere and British lamb's wool, and each is designed to provide the perfect sleeping environment. The curled horsetail hair regulates body temperature to optimise the quality for your REM sleep, wicking away from the body the three-quarters of a pint of moisture each of us produces every night, and the hand-tied hourglass springs give the perfect support.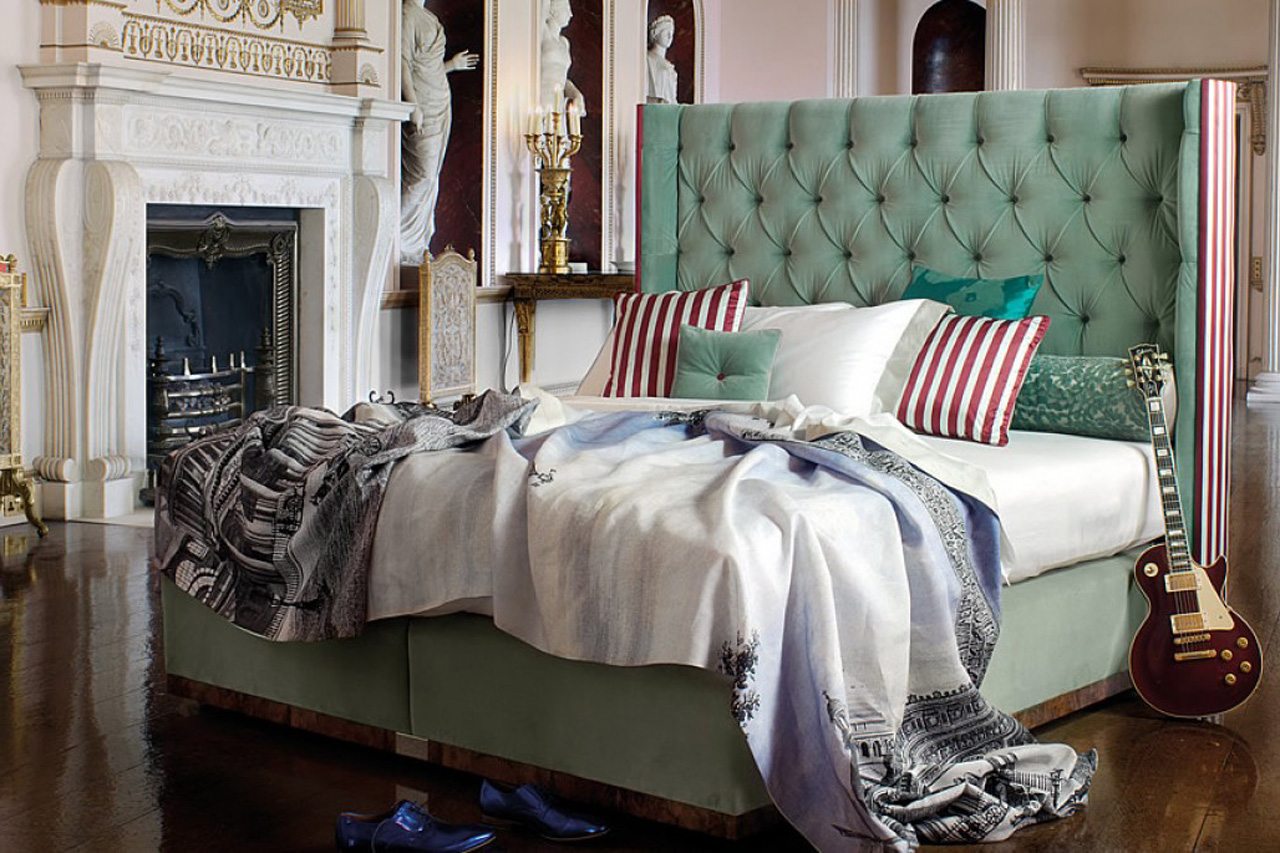 Referred to as the 'world's most luxurious sleeping system', Savoir No 1 promises the ultimate in comfort and luxury. With taller springs and lavish layers of premium-quality natural filling for a deeper mattress and base, it is a naturally high bed that customers reportedly compare sleeping on to 'floating in a cloud'.
The ultimate luxury item, it takes over 120 hours to craft a No 1, 80 hours of a master craftsperson's time on the upholster floor plus the hours the cutter, seamstress and joiner invest in the creation of the bed.
Its frame of hardwood beech has several unique features, while the mattress, topped with a panel of high-tech stretch cotton fabric, is filled with extra deep, high-turn pocket springs, masses of loose, curled horse-tail hair and double layers of carded lambswool. This is topped off with a kilo of pure cashmere included in the topper. From £46,025 including the mattress, cashmere topper and kilo spring.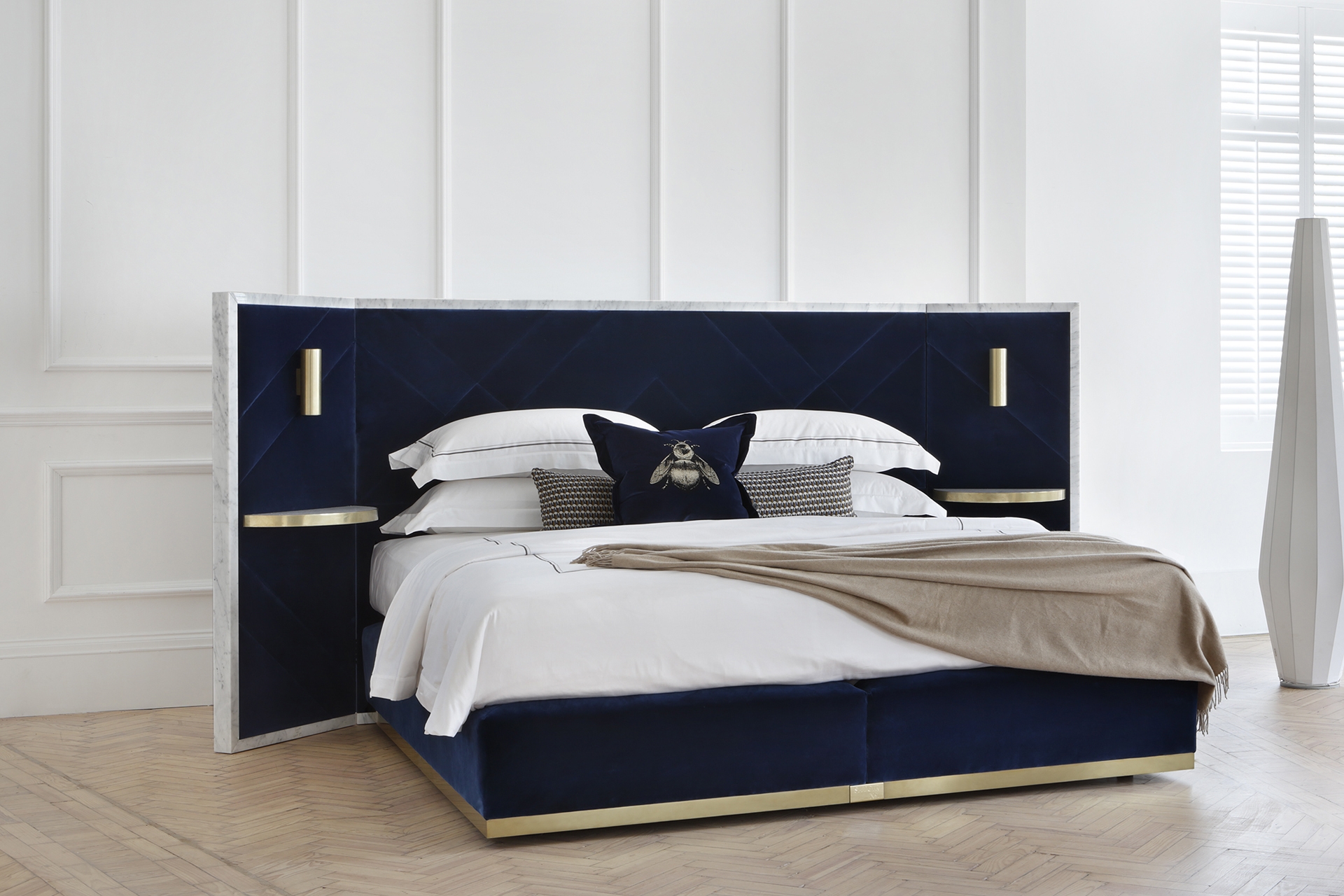 A new arrival to Savoir, the Rocco Marble bed truly takes luxury to new heights. A hand-carved Carrara marble headboard, brushed gold detailing and deep midnight blue velvet panelling brings a hint of old school glamour to the design – but if you have your own look in mind, you can also have it created to your own specifications with bespoke colours and materials. From £135,465 with an Emperor No 1 bed set, savoirbeds.com
The brand was born from members of Soho House asking where the label sourced their furnishings. Drawing on over 15 years of the members club artistic heritage, Soho Home is a fresh player in the interiors game which packs an aesthetic punch. It nails what people want now, which can best be described as sophisticated cocooning. When it comes to their beds: revel in their earthy palette of rusts, ferns, cinnamon and velvet lichen. Rivas Bed in Velvet Lichen, £3,795, Soho Home, sohohome.com
The C&TH Guide to Upgrading Your Bed
The Cotswold Company's Pure Natural Collection is created by master mattress artisans in the UK using the highest grade of Dartmoor wool from a privately owned family farm with over 100 years of experience in natural sheep farming. Wool has a natural temperature regulating quality, making it perfect for a good night's sleep, and all borders are hand side stitched for true edge-to-edge support.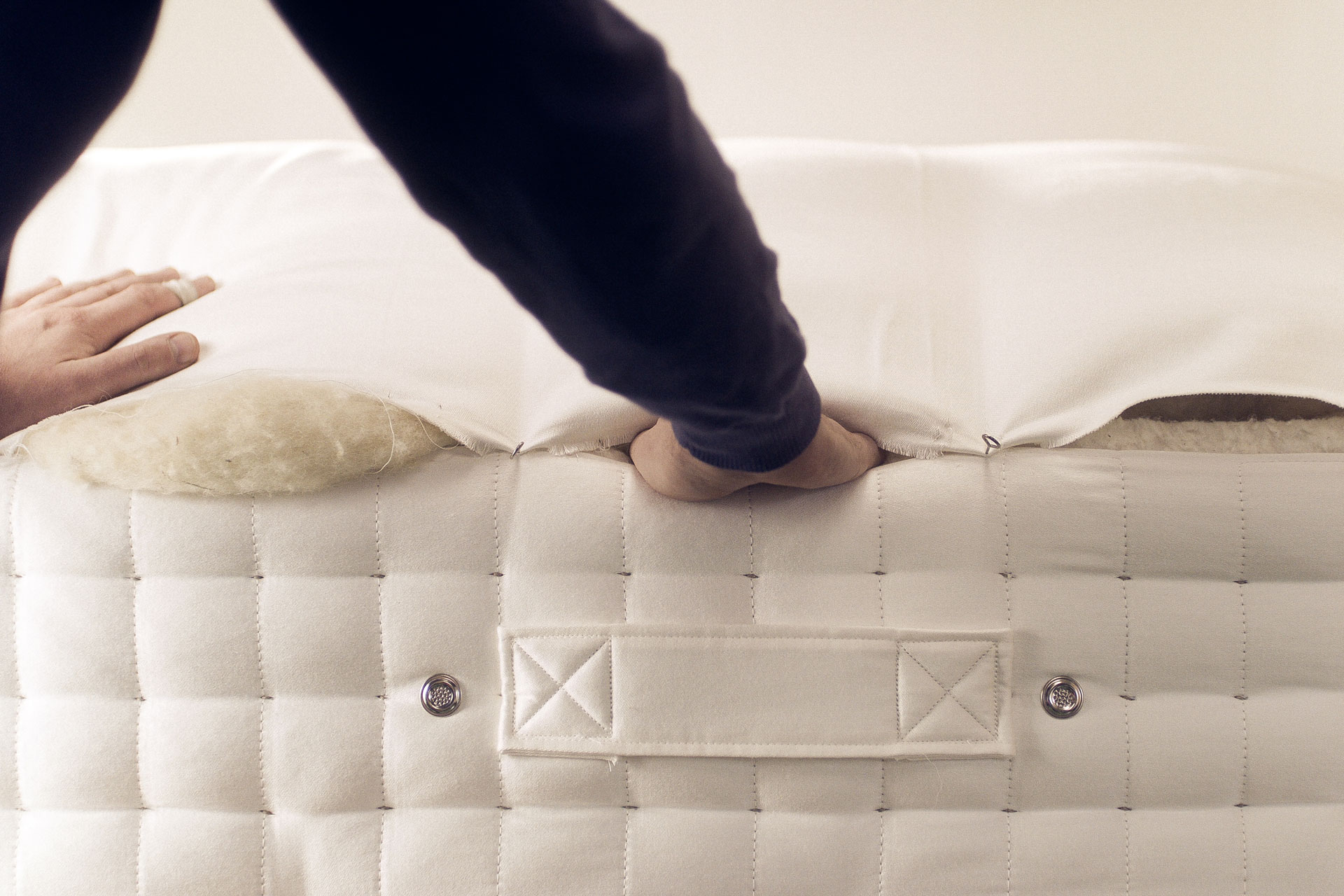 The Mattress: The Malmesbury
All the mattresses in the Pure Natural Collection are traditionally hand-stitched and filled with hand-teased wool from Dartmoor sheep, all naturally sourced to help promote a deep sleep. The Malmesbury is the ultimate in luxury with 1,500 pocket spring count. From £1,299 cotswoldco.com. 
Since 1999 Devon-based Naturalmat has been a pioneer in its field, producing mattresses which are made from natural fibres, come from 100% natural and sustainable resources, and are harvested according to fair trade principles. Each Naturalmat mattress is hand-built in the brand's factory on the banks of the River Exe in Topsham, by a team of craftspeople who finish each piece to the highest (and most comfortable of standards). But the brand isn't one to rest on its laurels – the perfect pairing to a Naturalmat mattress is its range of top-tier luxury nursery furniture, bedding and organic, hand-crafted and chemical free bed frames.
The Bed: The Sommeil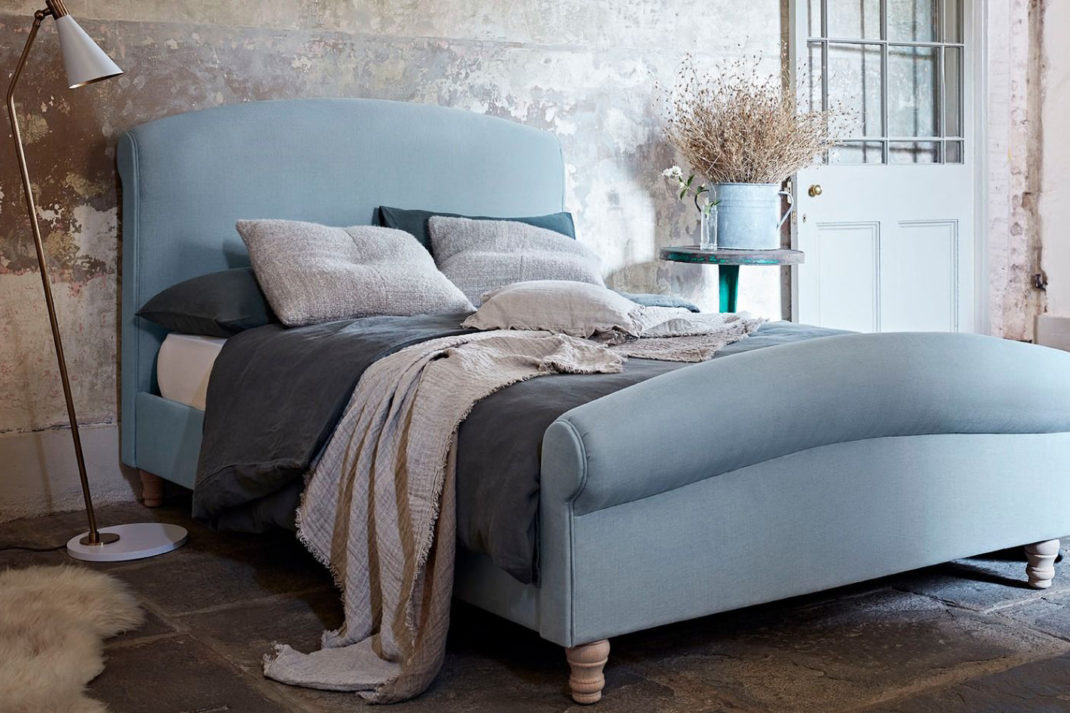 Ready for the most stylish of naps? Blending traditional design with a hint of contemporary city chic, the Sommeil bed is based on a classic sleigh bed style, handcrafted from beech with a slatted sprung base. The organic lambswool upholstery comes in a range of colours to suit all tastes and colour palettes – from this cool, steely blue to autumnal beech tones and subtle heritage greens. Naturalmat The Sommeil Bed, from £2,075 for a double. naturalmat.co.uk
Winston's has spent over 100 years perfecting its handcrafted mattresses, so no wonder it's become a firm British favourite along the way. With natural fillings, hand stitching and pillowy, cloud-like luxury, the addition of a Winston's mattress is a must to give your bedroom a luxurious upgrade. Want to complete the look? In addition to mattresses, there's also a range of beautiful handcrafted beds to choose from.
The Mattress: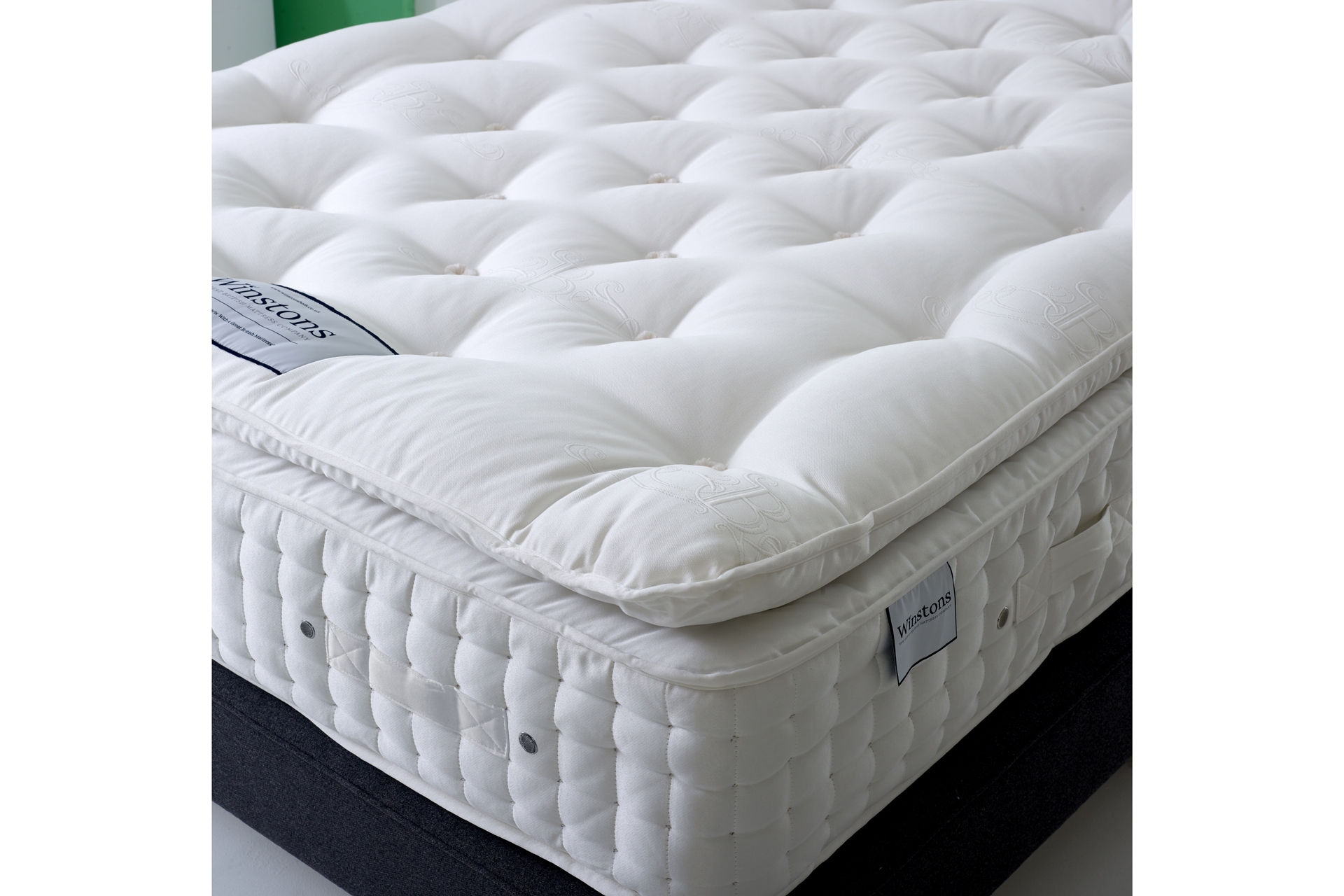 Meet your new best friend: Winston's finest pure wool 11500 pillow top mattress with seven zoned support and inbuilt cooling. Whether your preference is extra firm, medium or soft there are four different comfort grades to choose from to ensure a perfect match and the best night's sleep you've ever had. There are also five different sizes available, ranging from single to super king to fit every room. Prices start at £1,799. 
If having one of the world's most luxurious beds isn't enough to guarantee you a good night's sleep, Hӓstens will even teach you how to sleep in it with their 1-2-1 sleep sessions. Hӓstens is the bed of choice for Swedish royalty and celebrities including Cristiano Ronaldo and fashion designer Annie Bing. Founded in 1852, every Hӓstens bed is bespoke and hand-made using only the best natural materials including pure flax, cotton, wool, the highest quality Swedish pin and hypoallergenic horse hair.
The Bed: The Vividus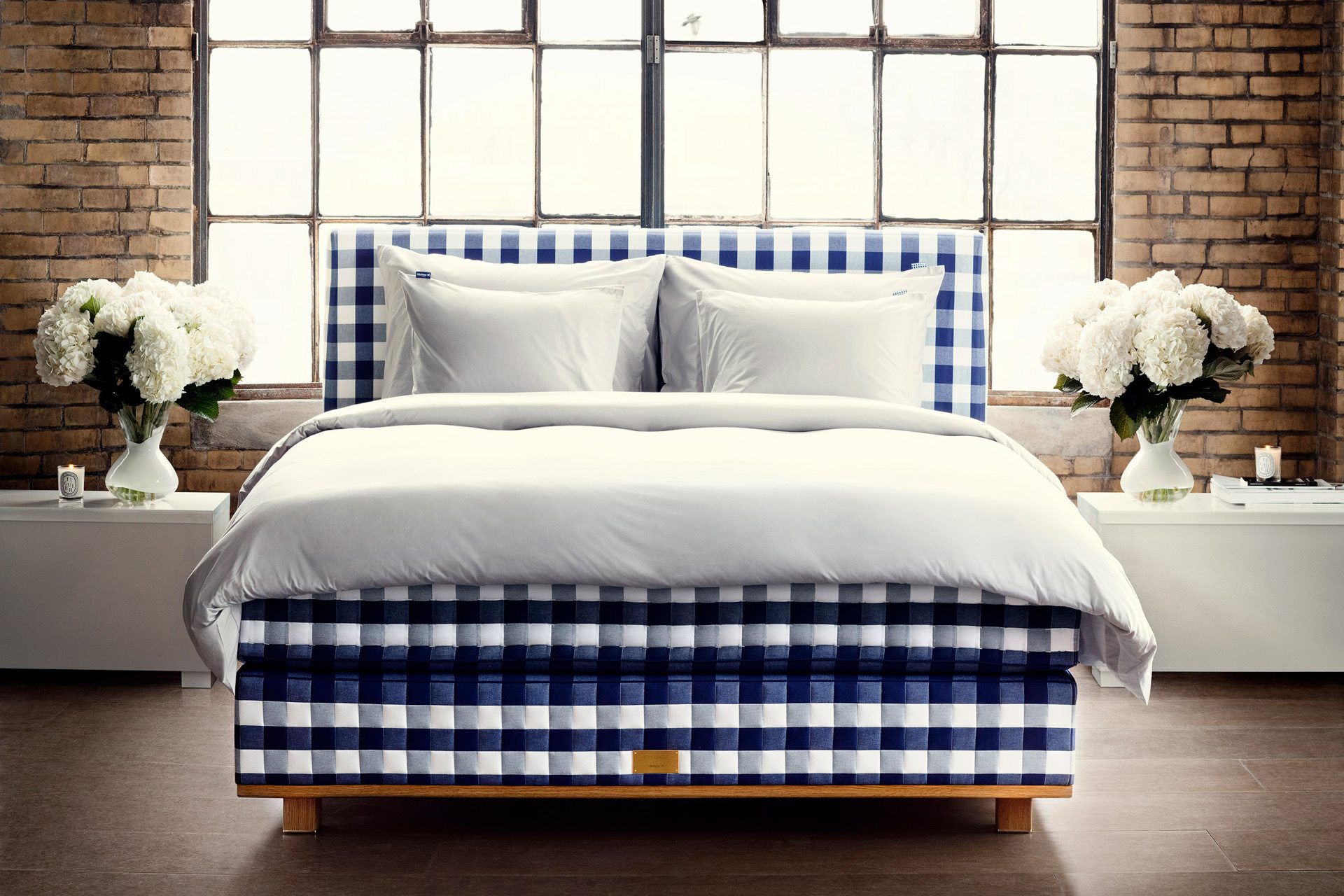 With a price-tag of £100,000, the Vividus is potentially the most exclusive bed in the world. It was created with no time (or price) limit, and is formed from hand-sewn layers of horsehair and cotton, with a redwood pine bed frame from north Sweden. Completely customisable to suit every need. Prices start at £100,000.
The Marwari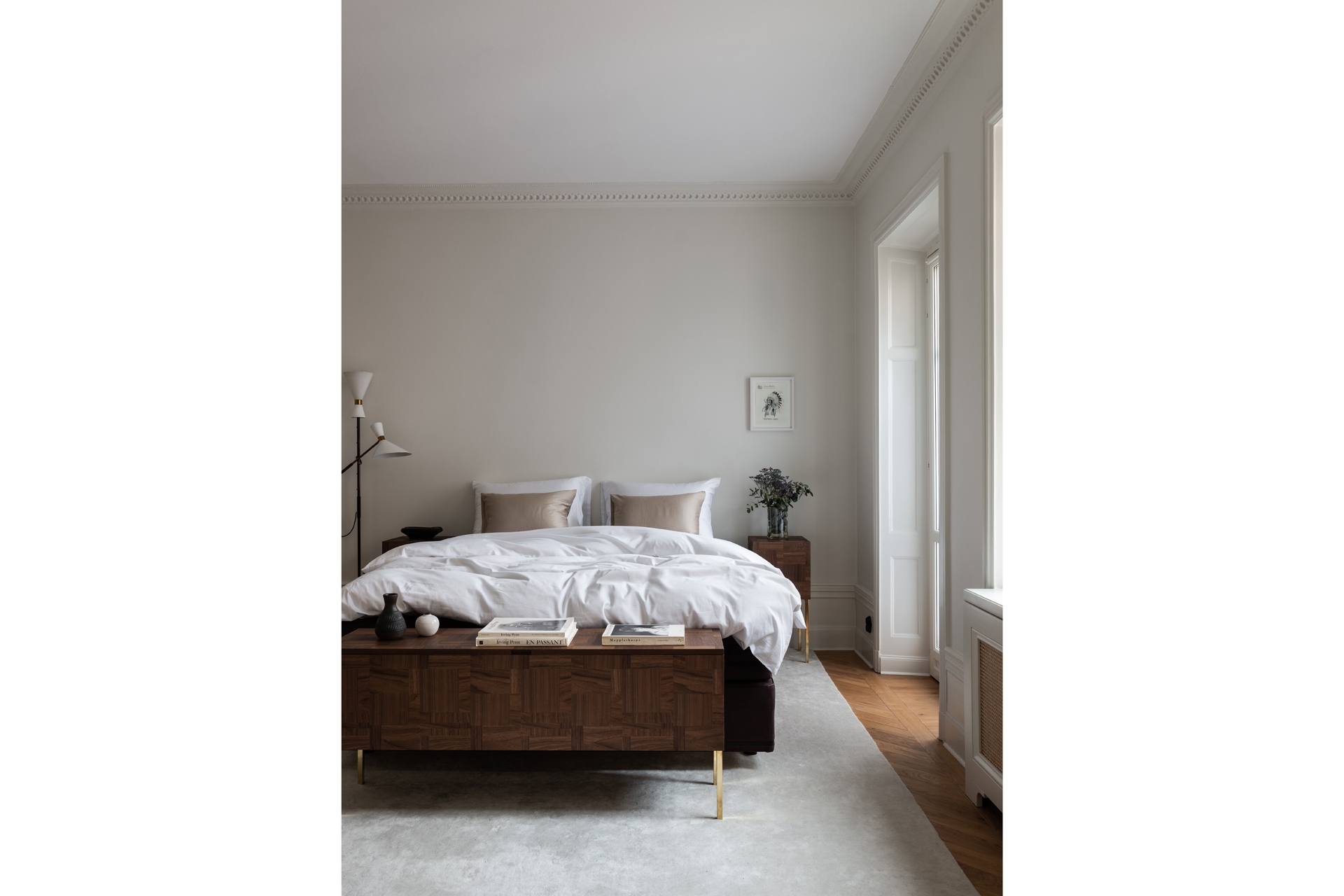 Naturally, you'll need some new bedroom furniture to complement your Hästens bed. Lucky, then, that it's collaborated with Swedish design duo, Bernadotte & Kylberg on its first range of bedroom furniture, designed to pair with the brand's existing Appaloosa and Marwari designs. This Marwari bed bench and bedside table are finished in a warm, elegant walnut hue with modish brass legs.
Hypnos is a long-established family business with an illustrious Royal history, hand building some of the most comfortable beds on the market. Handmade in workshops in Buckinghamshire, Hypnos beds and mattresses are found in the best yachts, palaces and hotels all over the world, as well as in the homes of those who are in the know. Using only sustainable, natural materials, this proudly British brand crafts bespoke beds that will last.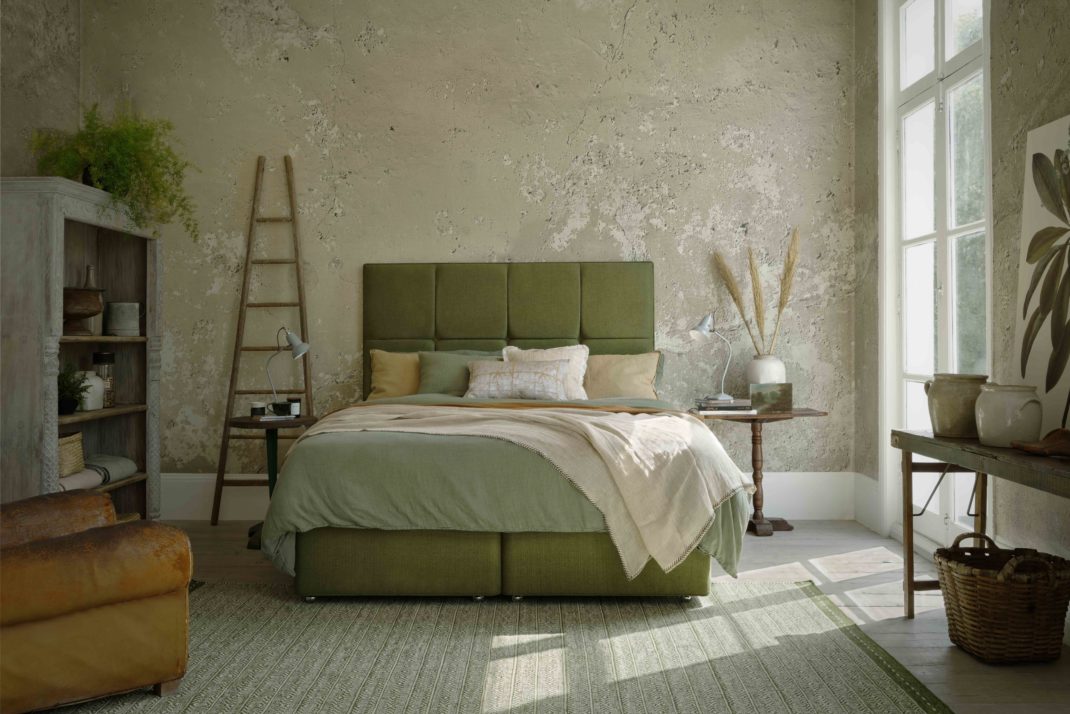 Not only is the Origins Collection the epitome of understated elegance, it also boasts some impressive sustainability credentials. Every single element of this range is traceable, ethical and environmentally responsible. The 100% wool is from British farms with high standards of animal welfare, with luxury ticking from the Better Cotton Initiative (BCI). Blending comfort with integrity, the earthy green of this tall Fiona headboard also couldn't be more in line with autumn's trend for muted, countryside-inspired colours. Hypnos Wool Origins 8 mattress with a divan base and a tall Fiona euro-slim headboard, all in Hypnos Zenith 501 Palm fabric. From £3,267 for a king size bed set (mattress, divan and headboard). hypnosbeds.com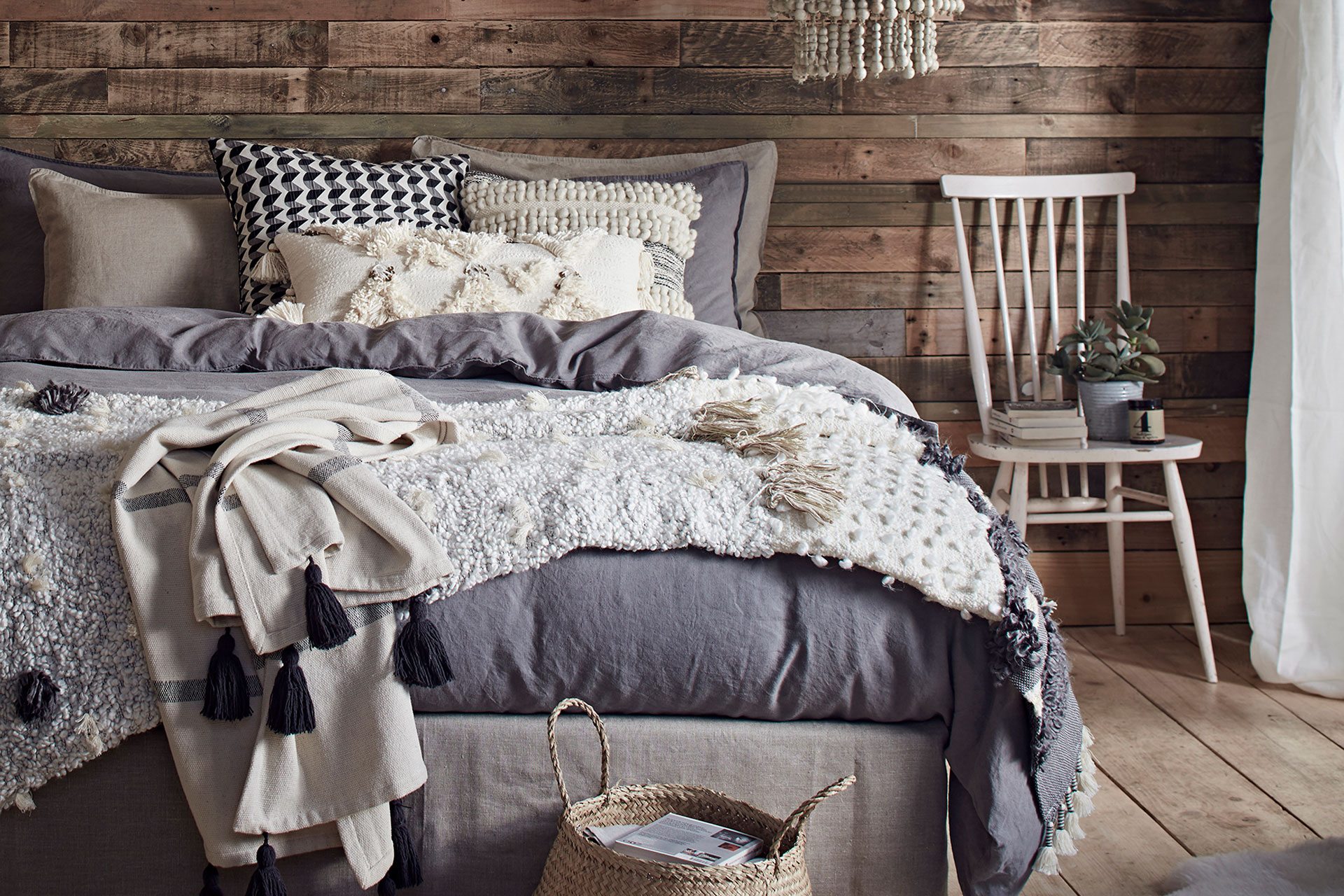 Herdysleep mattresses are traditionally tufted and finished by hand, containing an industry leading 6,000 pocket springs, topped with a blend of cotton, cashmere and wool from local Herdwick sheep. Prices start at £649.
The Wellness Apps to Download Now
This luxury bed maker was founded over 40 years ago with its first shop on London's Kings Road, becoming a renowned specialist in fine antique beds. And So To Bed also sells beautiful bed linen and bedroom furniture, and if you pop into a store, you can also speak to a sleep consultant to help improve your sleep habits and bedtime routine.
The Bed: The Mayfair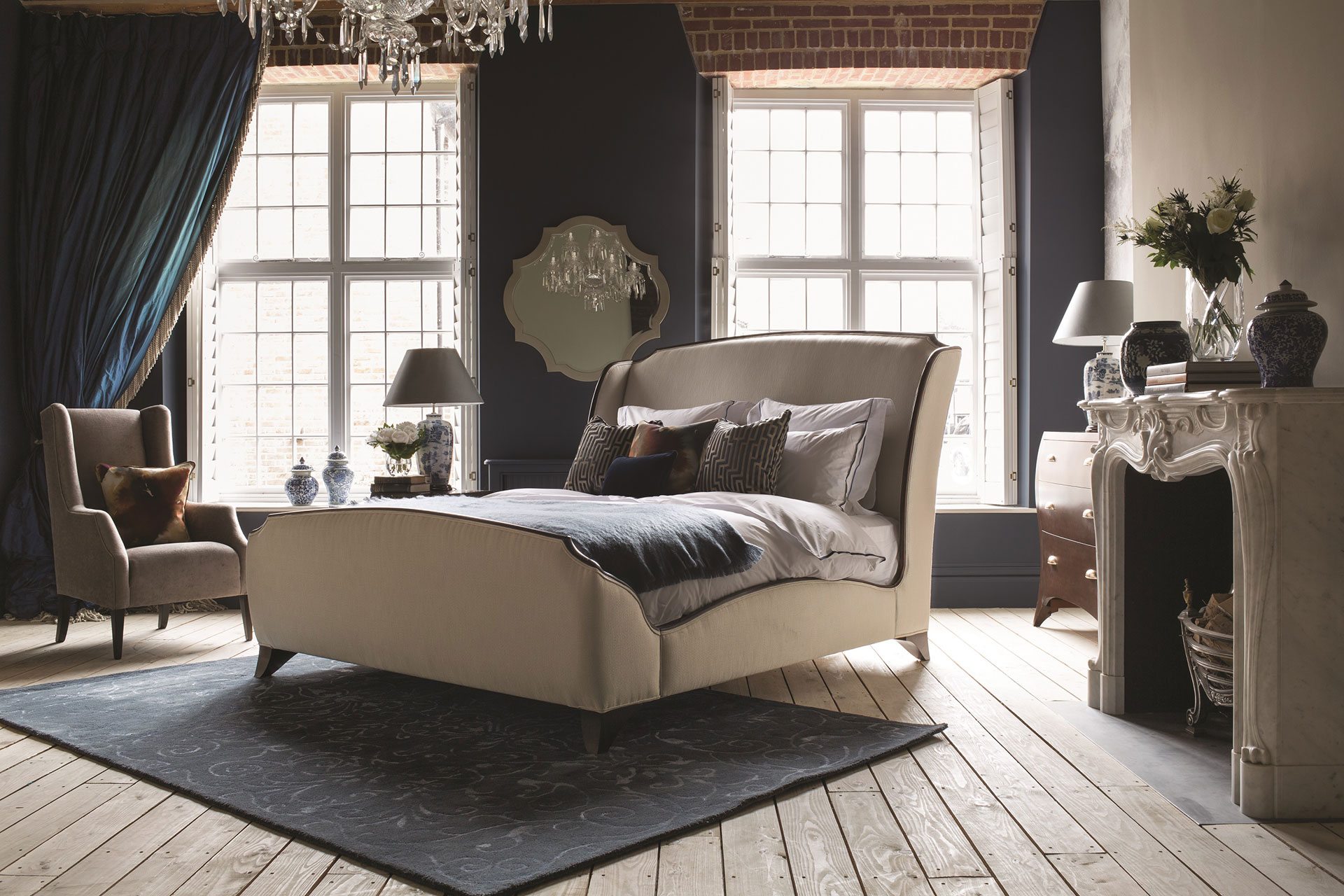 The Mayfair bed is a twist on a classic bed design – with some added luxuries, of course! The fully upholstered bed is inspired by classic English design, and made with sophisticated aged mahogany. The dramatic, curved winged headboard exudes luxury, and an array of materials to choose from means you can choose your dream bespoke bed. Prices starting from £5,345.
A clear choice for anyone who demands the best things in life is Vispring, a company that makes each mattress by hand in its Devon factory, resulting in some of the most luxurious and exquisitely crafted beds in the business. Made to order for each client, Vispring changed the way beds are made as the first to produce an interior sprung mattress using a system of individually pocketed springs. It was founded in 1901, and its wealth of experience and expertise can be clearly seen in every bed that fits its owner like a glove, promising to give you the best night's sleep you've ever had.
The Bed: The Sublime Superb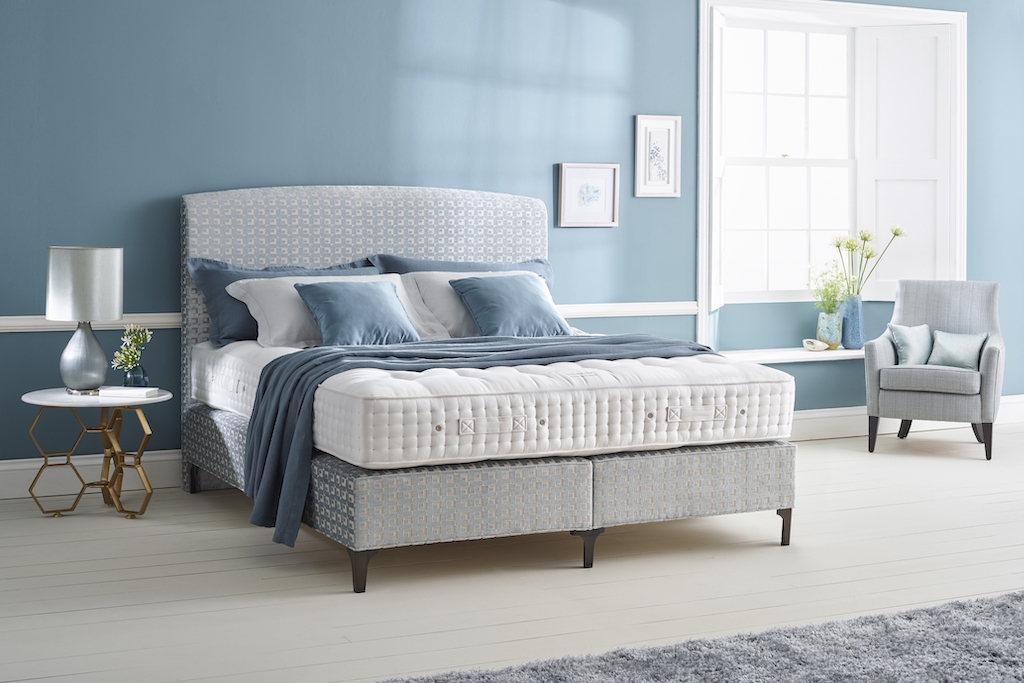 The Sublime Superb truly delivers on both elements of its name. This is a mattress that certainly doesn't skimp on quality. Mattresses feature the finest quality ticking, consisting of cotton, mohair, silk, horsetail, shetland wool, British fleece wool and two layers of pocket springs. Although dreamily soft, the sophisticated blend of fillings do offer a firmer sensation for those looking to float on something a little more supportive than a cloud. Prices starting from £4,745 (mattress only, divan not included).
Harrison Spinks make their beds with wool from their farm in Yorkshire, and sell beds under their Somnus and Harrison brands.
The Bed: Somnus Supremacy Connaught 34500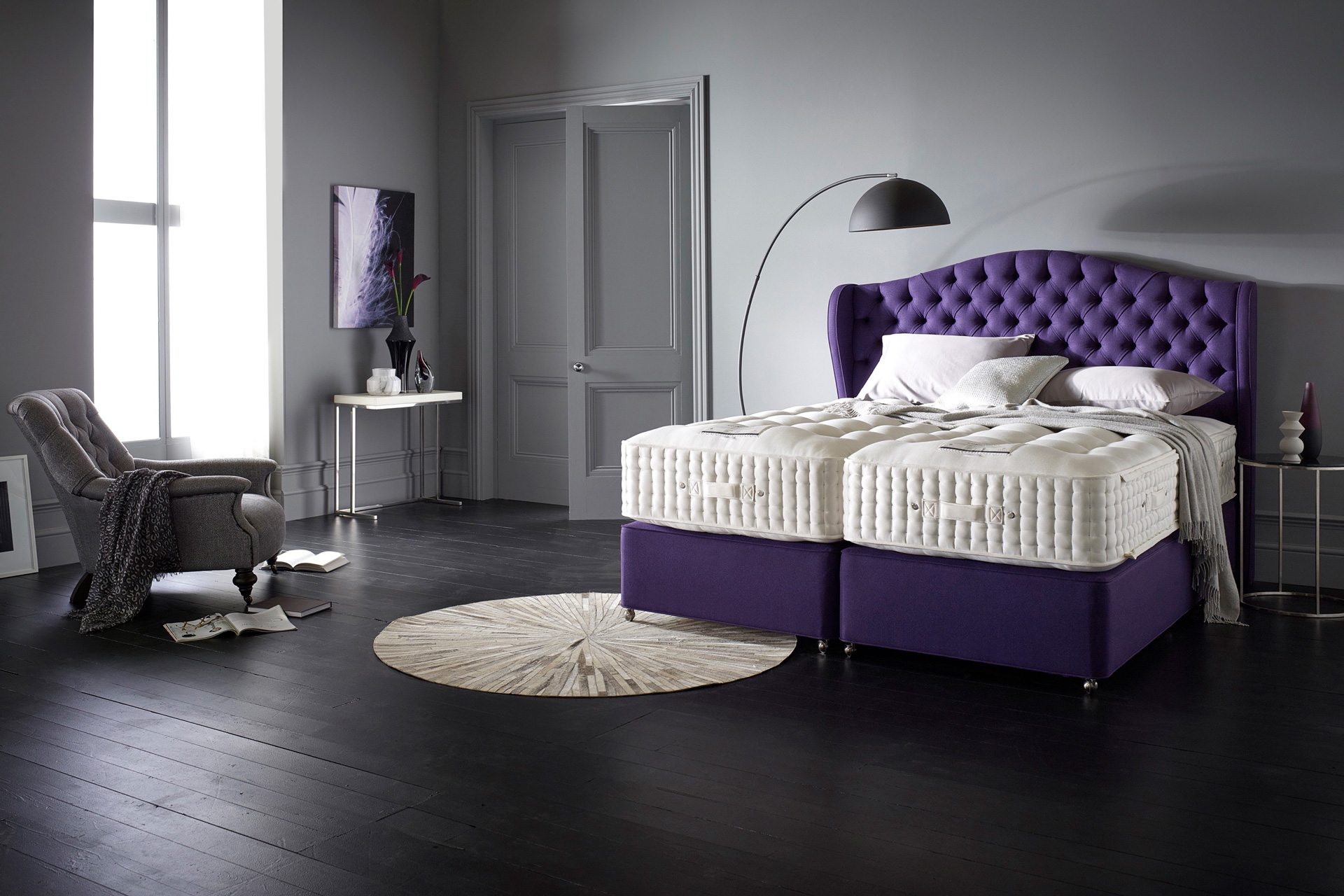 Featuring 34500 Sensa Intelligent pocket springs, the Connaught is Somnus' most luxurious offering. Its incredible range of natural, hand-teased fillings, including Egyptian cotton, Yorkshire wool, alpaca fleece, hand-teased horsetail, mohair and cashmere, offer responsive support and sumptuous softness. It features NatureCoil, a green plant-based pocket for its springs, plus five rows of hand side stitching, brushed metal inset castors and a luxurious, soft-feel woven damask fabric. Priced at £7,049 (for a king size mattress with divan).
Harrison Bed Tailor Solitaire 29800
The Solitaire 29800 features Harrison's unique 'nested' Revolution spring system at its core, boosted by 10 layers of tiny HD titanium alloy springs that work independently of each other to help distribute weight evenly and minimise pressure on the body.
The mattress also features an angora wool blend, cashmere wool and silk blend, Egyptian cotton and silk blend, and hand-teased Yorkshire wool, cashmere hair and white curled hair. These are all kept in place with five rows of hand side-stitching and finished with the finest damask. Priced at £5,699 (for a king size mattress with divan).
The Mattress: The Elite Mattress
The Brook + Wilde 'Elite' is the ultimate in mattress design and innovation. It boasts eight layers of luxury: a removable cover, a memory foam protector, a thermo-regulating top layer to help your mattress stay cooler for longer, 2,500 mini pocket springs, wave technology to aid spinal alignment and care for your shoulders, a thousand more pocket springs, a support base, and a non-slip base to ensure your mattress stays put. What else could you possibly need from a mattress? From £699 for a single mattress.
The Frame: Reframed
Minimalist Danish brand, Reframed allows you to create your bed frame as you so please. You can start with a red bed frame (or blue), then customise with maybe a bedside table, headboard (whatever colour they have), est. £99. reframedbrand.com
DISCOVER MORE:
Bedroom Interiors Inspiration / The Best Children's Beds / The World's Most Luxurious Baths / Beds
Main Image: Savoir Beds.