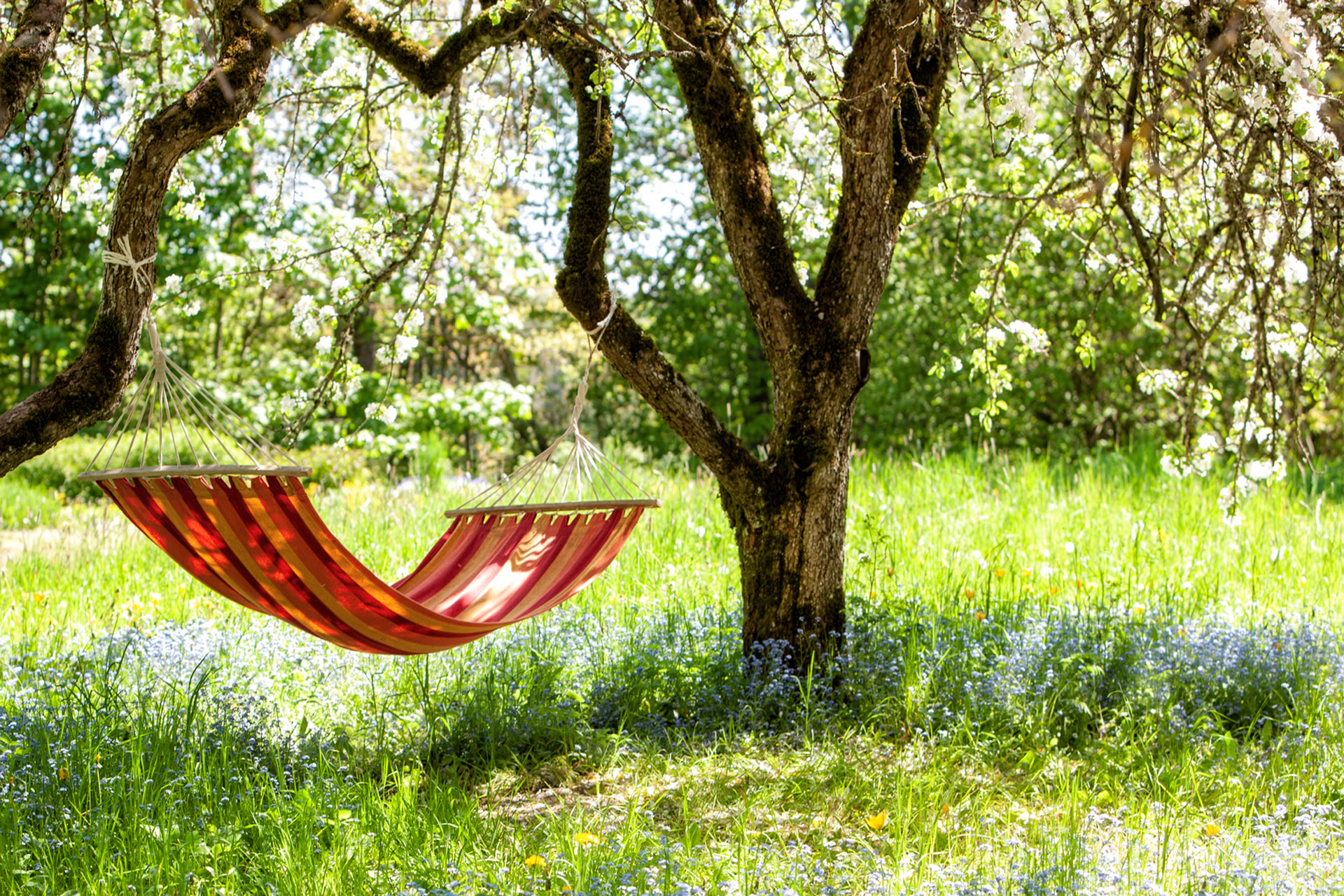 10 Luxury Deck Chairs & Hammocks for Summer 2022
Rise 'n' unwind
If you're spending the summer supine, you'll need to browse a few luxury deck chairs (or hammocks) to fit the bill; we've rounded up 10 of the best 
10 Deck Chairs & Hammocks to Luxuriate on
If you live in the UK, you know that realistically you'll spend most of the summer in the garden chasing a ray of light in the garden. So in our books, you have an excellent case for investing in a beautiful deck chair or hammock to allow your Sundays to pass slowly.
Picture it: you're lying on a hammock, underlining a paragraph of your favourite page of in the dappled shade of the corner of your garden, before you sleep for a few hours and have a laissez faire dinner at 9pm. To help you on with your deck chair dreams, we've gathered the most beautiful deck chairs and hammocks that will suffice. But before you buy, here are a few things you need to know.
Best Buying Practice for Deck Chairs
For our deck chairs, we're starting our search second hand. Check out Vinterior for some one-of-a-kind historically intriguing and playful pieces, and eBay for a fun kitschy Harry Styles-esque mis-matchy deck chairs. For new buy investment pieces, we're heading to The White Company for classic styles, Soho Home for design twists, and Wolf & Badger for beautiful creations from independent designers.
Deck Chairs & Hammocks: Tips to Before You Buy
Never leave your hammock or deck chair in a damp place.
Never fold or pack together deck chairs, or hammocks when wet or damp.
Hammocks and deck chairs are usually made with natural dyes, so the colour will fade if under consistent direct sunlight.
You don't necessarily need two trees for a hammock: you can drill a hook on most types of walls, fences, balconies. Just make sure it can hold it's strong enough.
Chair hammocks generally stand at 2.2 metres high.
To prolong the life of deck chairs and hammocks, the best practice is to take the hammock down when it's not in regular use; the same applies for deck chairs: put it away in a dry space when you're not using it.
10 Beautiful Deck Chairs & Hammocks for Summer 2022