Manual Labour: The Comeback of Craft
Using your hands is just as important as your brain
Handmade needn't mean homespun, says Jessica Doyle. She profiles four professionals elevating their craft into an art form
Manual Labour
The past few years have seen an explosion of interest in craft and the handmade. Uniformity and mass production have become decidedly old hat; rather than craving what others have, what feels relevant right now is to find something unique, with a story all its own that will add character and soul to an interior. That's where modern artisans have found their niche: a generation of makers are deploying traditional craft techniques to make exciting and innovative pieces – less homespun homewares, more cool, contemporary collectables.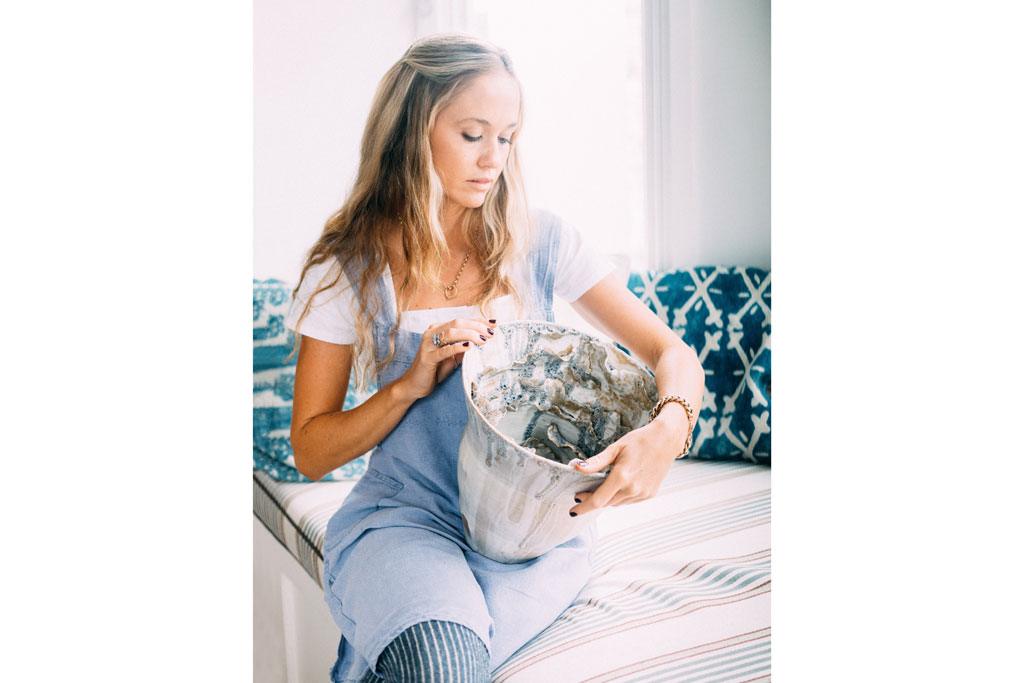 One such is the potter Florence St George (formerly Brudenell-Bruce), who first came to ceramics just over five years ago after working as a model and actress. After experiencing post-natal depression following the birth of her first child in 2014, she realised she needed a new direction. 'I'd always loved art and ceramics and I studied history of art,' she says. 'My mother and brother are artists, my sister Alice writes… it's sort of in the genes. So I went out and bought a bag of clay.'
She started by experimenting, then took a course at Central St Martins. 'What was so nice is that it wasn't for anyone else, it was for me,' she says. 'I wasn't trying to do it to sell, so there was no expectation.' That has changed somewhat since St George's appearance on the Channel 4 television programme The Great Pottery Throw Down earlier this year, where she made it to week five. 'There's nothing glamorous about it,' she says. 'It's Stoke-on-Trent, it's freezing, you're waiting around a lot. I loved it so much.'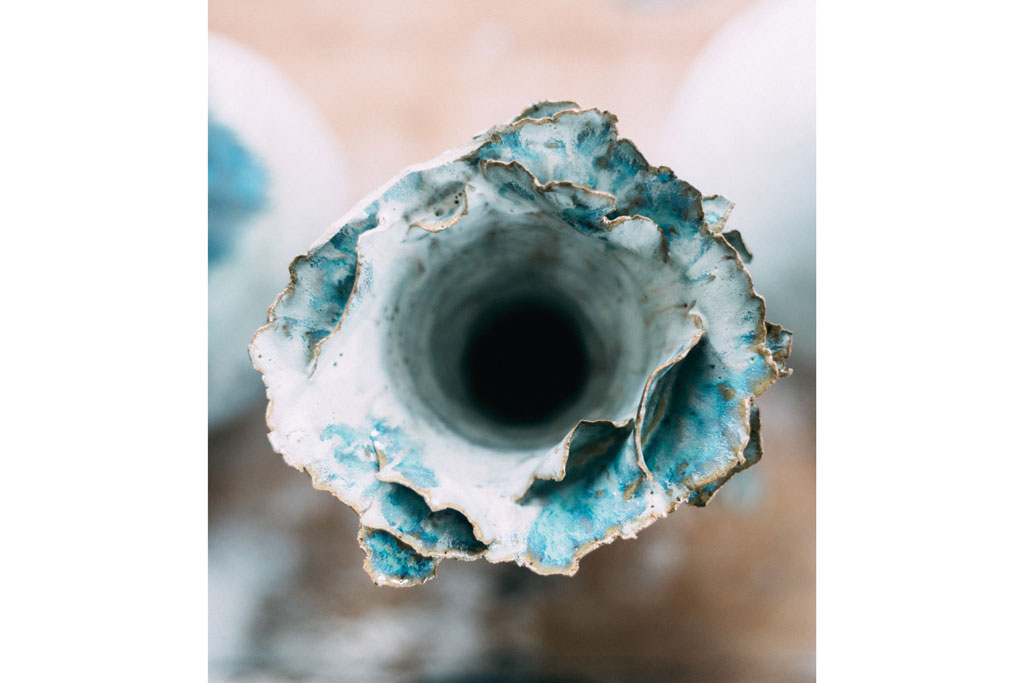 Since leaving the show, she has been focussing on the tableware she produces for Chelsea homeware shop The Edition 94 and the large sculptural pieces she makes and sells via the Sladmore Gallery. These larger works are inspired by the natural landscape of the Bahamas, where St George, her husband Henry and their two children, spend a lot of time. She forages Bahamian clay from the forest, adds porcelain and makes her own glazes. The colours and textures of her work are inspired by the sun on the water and the foam on the waves, she says.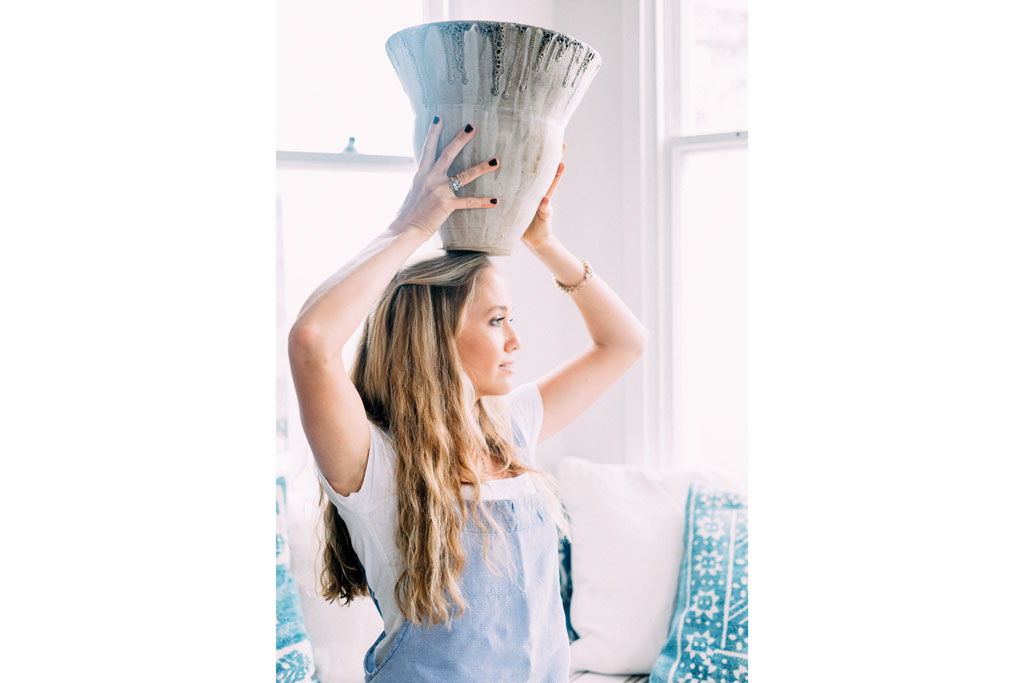 Working with ceramics proved to be a healing, meditative process, and in turn St George is passing on her experience to others, teaching a group  of Bahamian children with special needs how to collect clay from the ground and work it on a wheel. 'It was life-changing for me, getting my hands into the soil,' she says. 'When you're on the wheel you can't touch your phone. To get rid of that noise is really nice.'
Block printer Molly Mahon also found her craft after starting out in a completely different career, working in events organisation. 'I started on a day workshop, and it really appealed to me,' she says.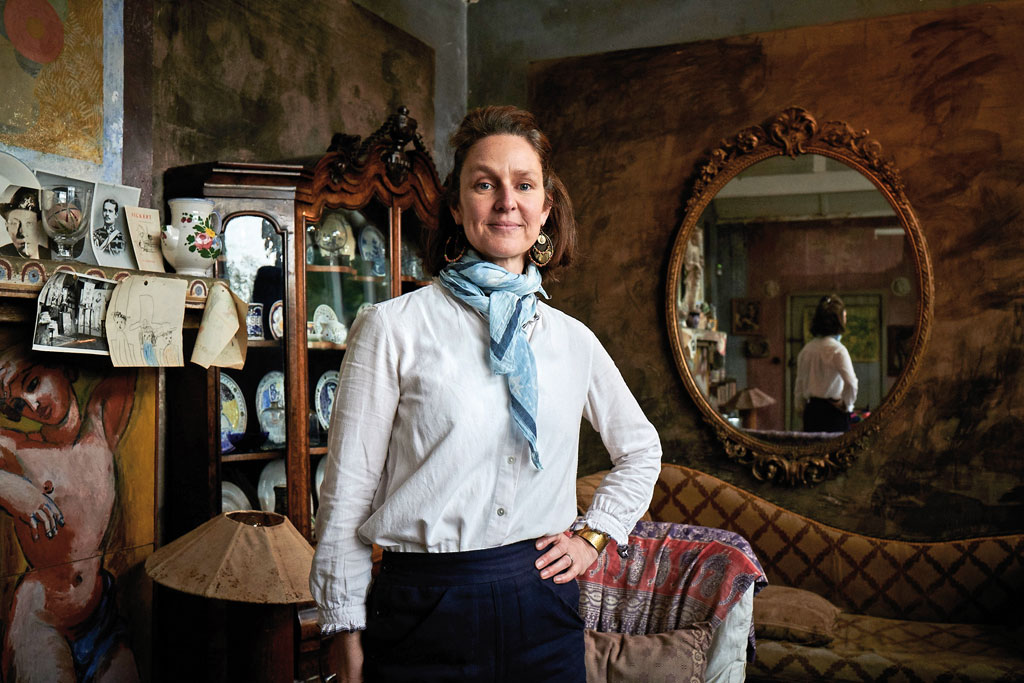 'When I realised I could do it myself, it was a light-bulb moment. I love every element of it; it makes me feel alive and joyful.' That sense of joy comes through in her colourful designs, inspired by the plants and flowers she sees around her home in the Sussex countryside, the work of the Bloomsbury group at nearby Charleston House, and patterns she sees while travelling.
'I see something and it stays with me,' says Mahon. 'When I get a moment I go to the studio and draw it, then I play with the scale a bit, carve it into lino and start to print. Block printing has an incredible rhythm which is very relaxing.' Most of her fabrics are printed by hand, either at her studio or in India; others are digitally printed in northern England. Colour choice is 'a gut reaction', she says. 'I settle on a colour that will make me feel good when I print with it. If my heart doesn't sing with joy I won't continue with it. Trends don't direct me, I have to want the colour in my house.'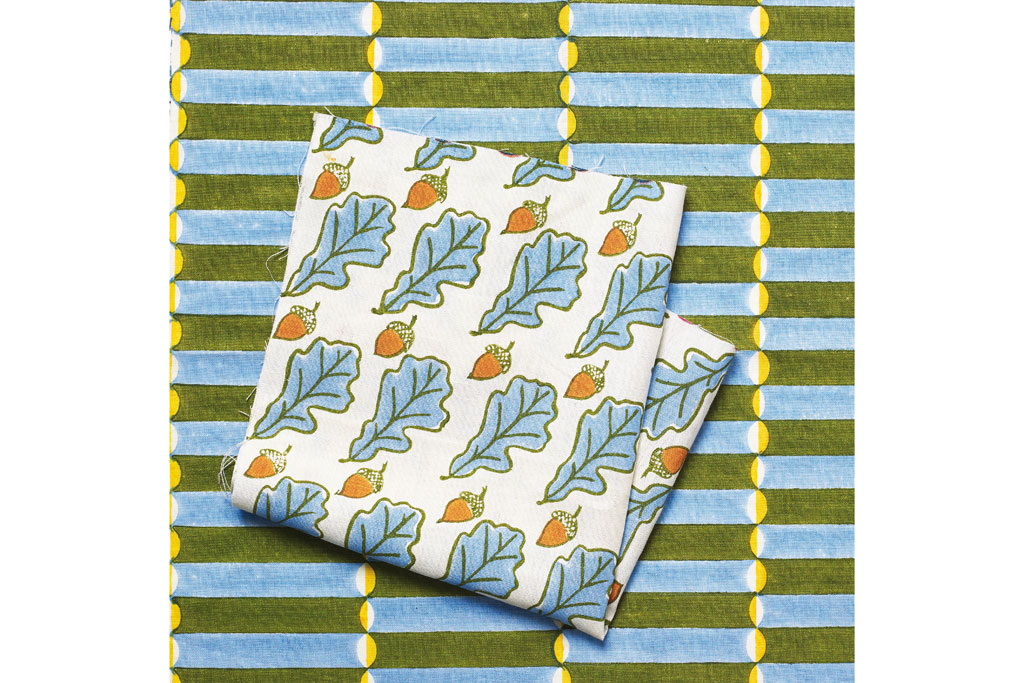 Colour is also an essential tool for Brighton-based textile artist Kate Jenkins, who was taught knitting and crochet as a child by her mother and grandmother. 'Once I had learned the basic stitches, I was hooked,' she says. After a degree in fashion and textiles, she worked as a fashion knitwear designer for global brands like Missoni, and set up her own label, Cardigan, in 2003.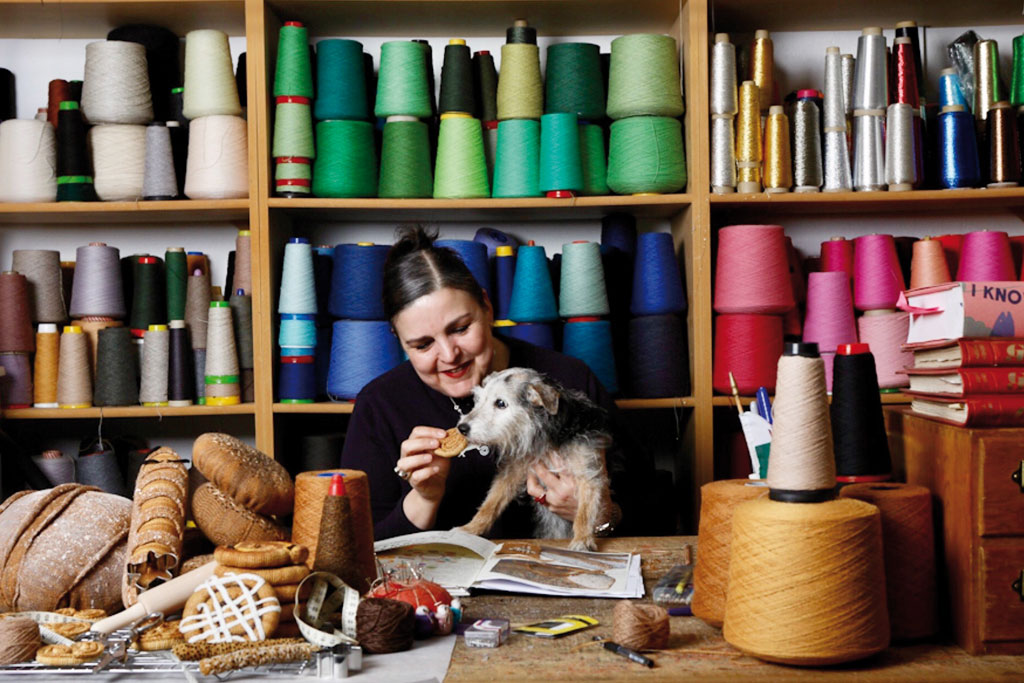 These days, Jenkins is best known for her intricate, witty, food-based textile artworks. 'I love the fact you can create so many different ideas, structures and textures with a ball of wool, a hook or needles,' she says. 'I start with a visual idea in my head and use a crochet hook and knitting machines like my pencils and paintbrushes, and my large library of yarn as my paints.' She achieved her first solo show in Asia this January, a Hong Kong exhibition comprising over 1,000 knitted and crocheted breads, cakes and tarts, which people took home in individual, signed cake boxes.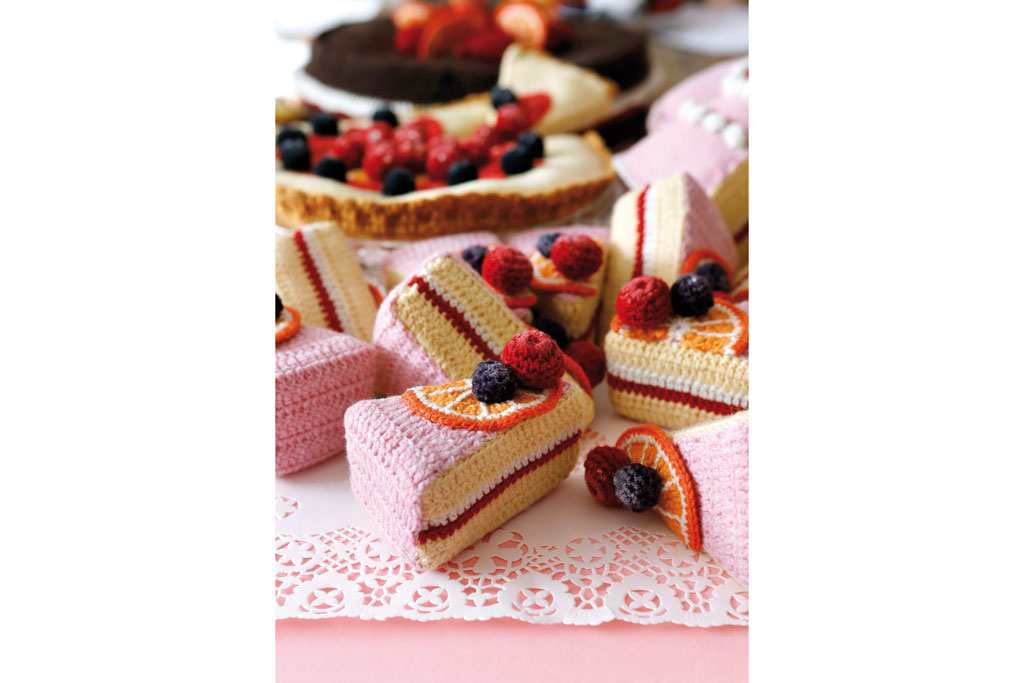 Jenkins notes that knitting and crochet have become fashionable again over the past few years, a trend partly driven by millennials looking to engage in mindful activities. 'There has been a shift in attitudes,' she says. 'Instagram has had a huge, positive effect.' Social media has ignited interest in heritage crafts across the board, enabling artisans to show their work to a new audience.
Interiors Inspiration for Small Kitchens
This is partly what inspired Christabel Balfour, a young weaver based in east London, to set up her studio five years ago. 'Previously, people wouldn't have seen behind the scenes of what [crafts] people do,' she says. 'I saw films that people posted of themselves at work on Instagram, and thought, that's something I could do.'
Balfour had been weaving from a young age and created woven sculpture at art school, but in the past few years has focused on 2D tapestry and rug weaving, using recycled and offcut wools and linens. Informed by the natural world, historic tapestries and work by more recent makers such as the pioneering modernist, Anni Albers, her works have an incredibly calming quality. 'I'm a bit of a magpie in terms of inspiration, I pull sources from everywhere,' she says. 'I build a design around a central colour or idea; there's usually an emotion I want to evoke.'
Balfour is currently working on an altar cloth for Hackney Church in east London, as part of a multi-million pound restoration project involving renowned architectural designer John Pawson. Other recent collaborations have been with designers-du-jour Studio Ashby and Chan & Eayrs.
Proof, were it needed, that craft is definitely regaining status as a respected art form, and that handmade pieces with originality, provenance and narrative are the current must-have adornments for the home.
House of Print: A Modern Printer's Take on Design, Colour and Pattern by Molly Mahon is out now.
---