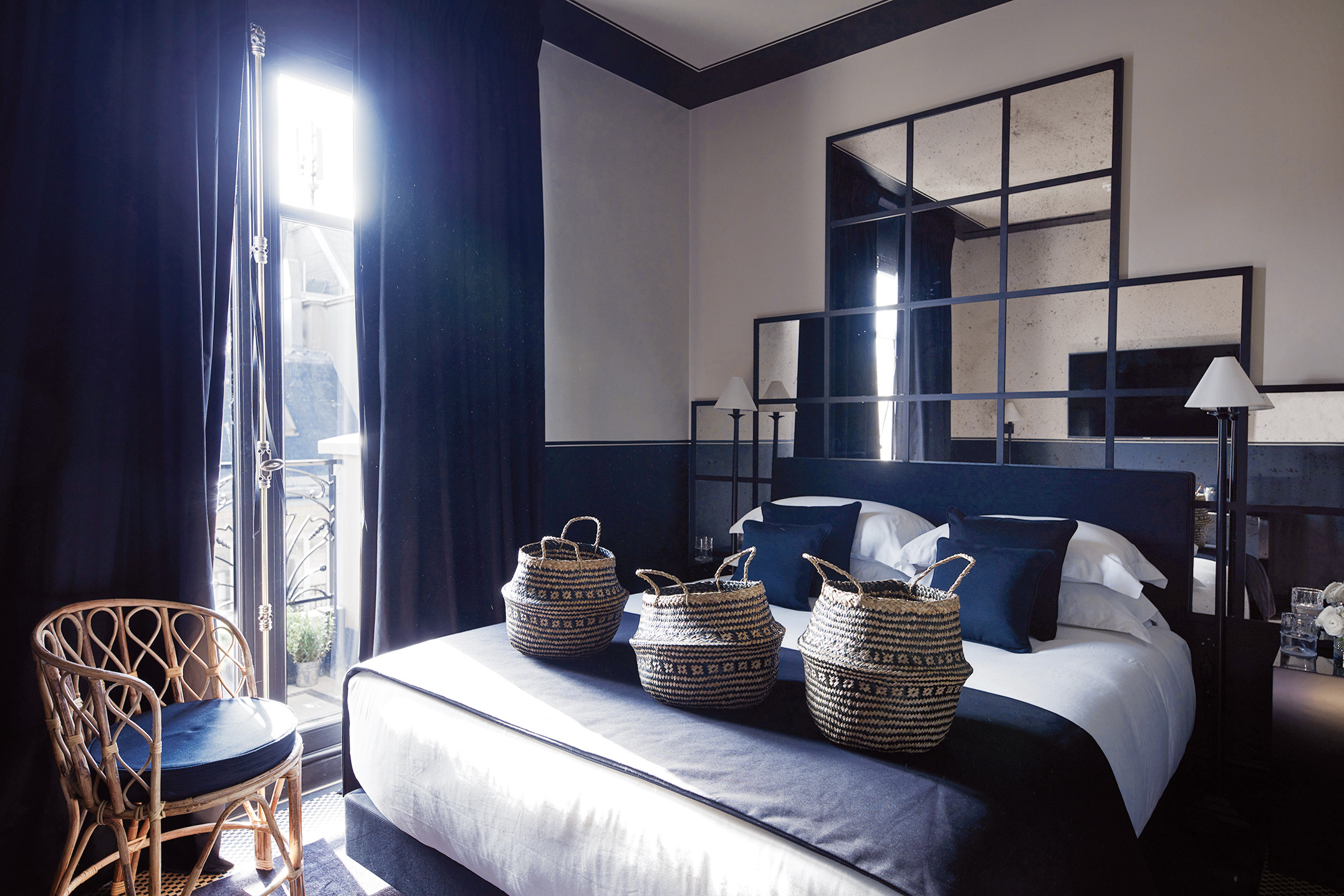 Secret Service: Inside Monsieur George Hotel & Spa
---
Scintillating design, a jewel-box bar and luxurious spa all tucked away in a secret Parisian street: welcome to Monsieur George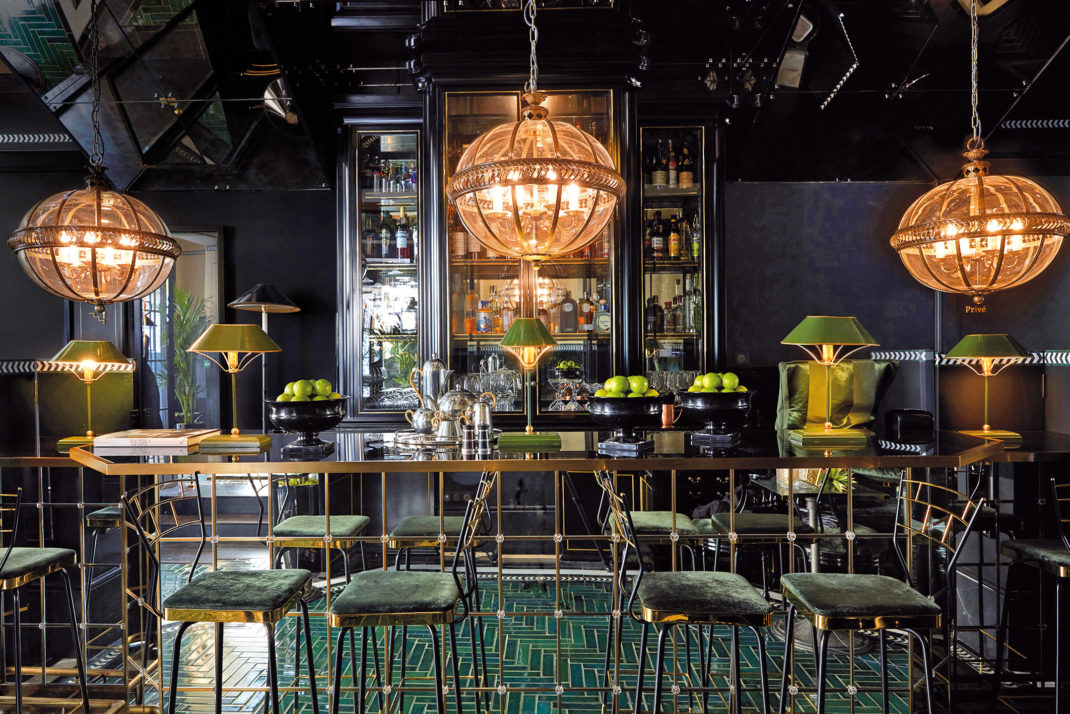 Meet Monsieur George, the latest masterpiece from Anouska Hempel. By Sofia Tindall
Imagine a gentleman 'of very elegant origins', describes hotel designer and former actress Anouska Hempel. 'He comes to lunch every day, rather like Clement Freud used to at the Wolseley.' He is 'particularly fond of a taste of Brie de Meaux with a shot of brandy and a cigar. The morning papers are scattered on a side table, the aroma of espresso comes from the bar, a madeleine sits waiting on a silver plate. He sets his hat upon a well-travelled crocodile notebook, and so his day begins…' At first impression, she might be sketching the outline of a continental Agatha Christie detective. But this vision is actually the creative blueprint of the Monsieur George Hotel & Spa in Paris.
A boutique hotel sequestered in a secret street away from the Champs Elysées, it's the latest establishment to receive Hempel's inimitable design touch (others include the Six Senses Duxton in Singapore, Santiago in Chile and Blakes in London and Amsterdam).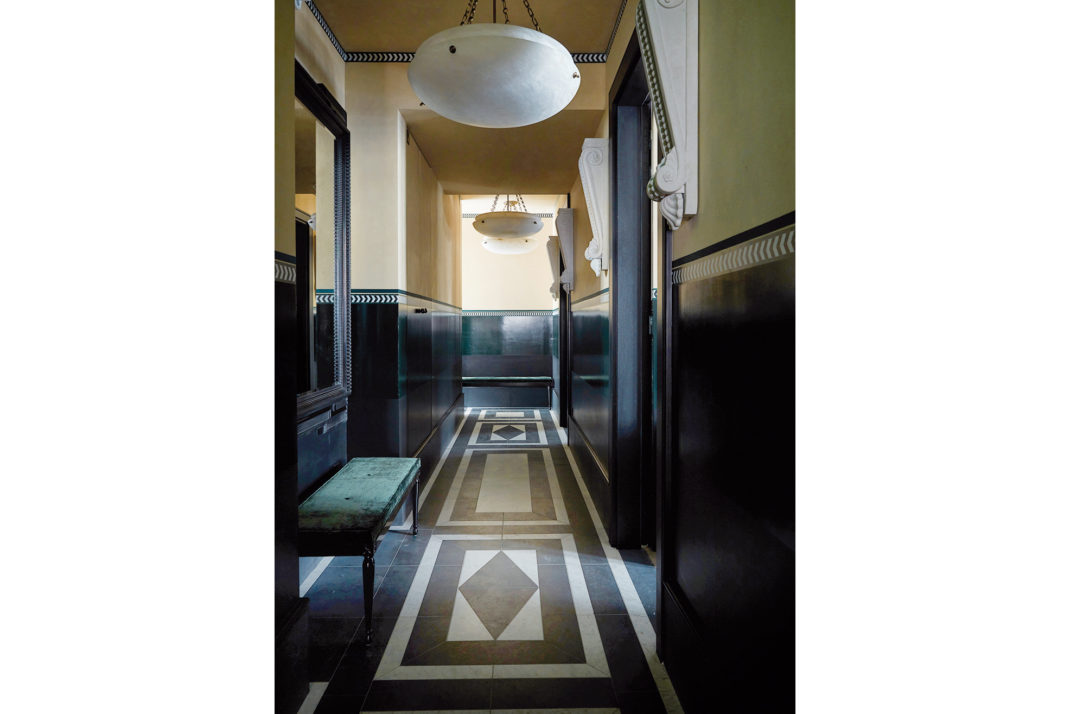 Labyrinthine, with just a hint of quasi-Gothic drama to it, the design dialogue is one that seamlessly knits together disparate styles to sensational effect. Like the jewel-box adorned bar, which is offset against the shadowy, bruised hues of the relatively restrained 46 bedrooms and three suites. 'My imagination draws from my own inspiration that comes from beyond the shores of England. A Turkish palace on the Bosporus, and the designs of a new hotel in Rabat all played a part,' says Hempel. 'I also had Marrakech and the Sahara in my mind's eye.'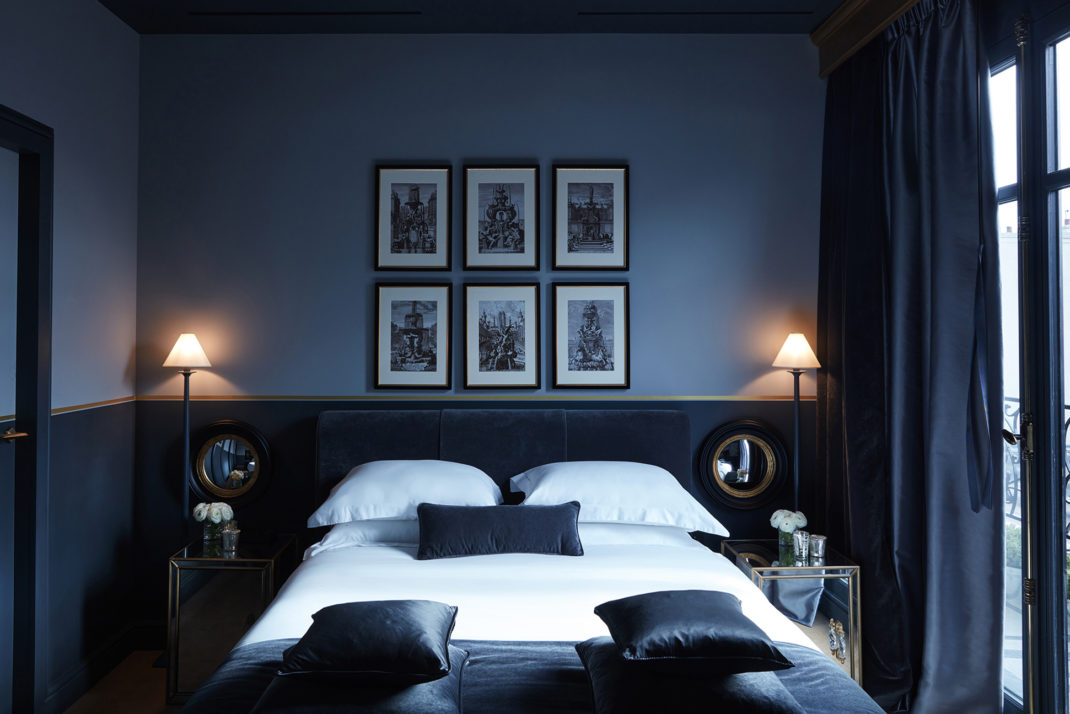 Add to this a kaleidoscopic moodboard of materials: piled velvets, silk taffetas, braiding, mirrors, stone and marble tiles, hand-etched glass, chevron stencils, white chikankari cottons. Realised in the maze of rich bohemian colour woven through the hallways, restaurant and bar, they've succeeded in bringing to life the vision Hempel already experimented upon in Blakes London: a blend of the 'moody and magical – a game of colours, églomisé mirrors, lush greenery and dark jade greens'.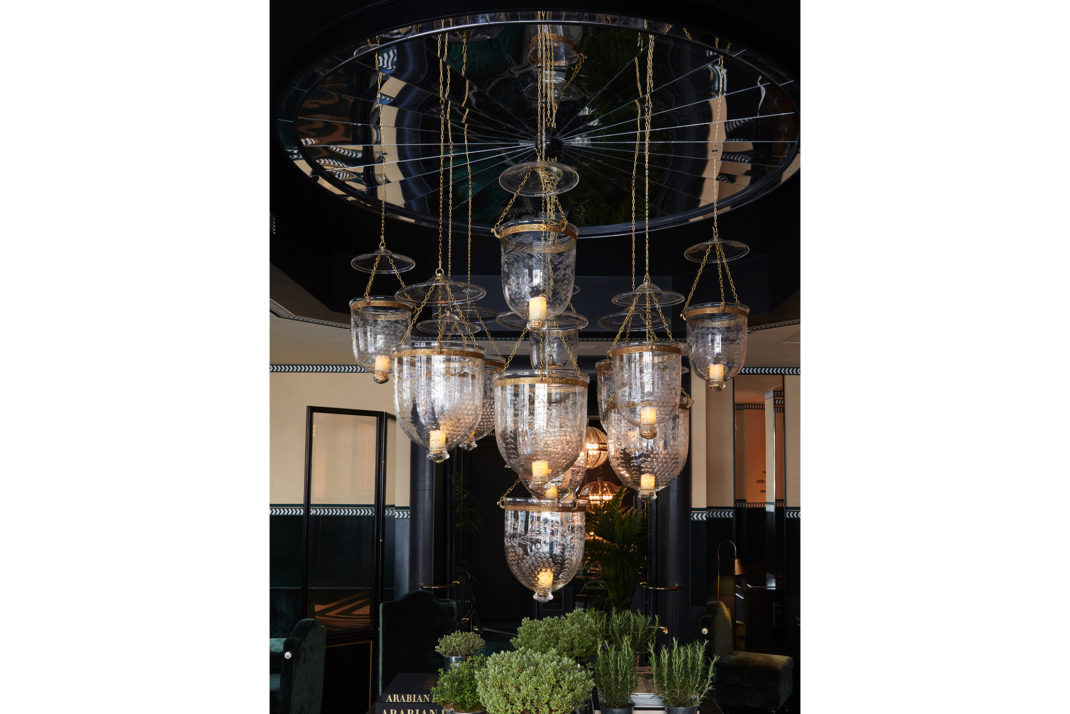 While lockdown put the brakes temporarily on, with August arrived the opening of Monsieur George's doors for discerning Europhiles to experience the design for themselves. 'It's a bit like an exhibition opening up again after it's been away on tour,' says Hempel. Now guests can finally appreciate the tiny details she's lovingly woven in: dark green jasmine-scented candles, grosgrain ribbons running along the walls, glass lanterns hand-etched with grapes and, interestingly, hand-printed square stamps on the floors of the Chequers suites, named after the 16th-century country residence used by British Prime Ministers (especially beloved by Margaret Thatcher).
A jewel of the Monsieur George crown is the Marly suite and its luscious green private courtyard, echoing Louis XIV's Marly gardens in Versailles and intertwining with the design of the hotel. 'Emerald greens, jade greens, deep forest greens. Dark green is the spirit of where I live,' Hempel reflects. 'Behind a leaf. In a swimming pool in Jaipur – they are moments I remember from when I was very young.'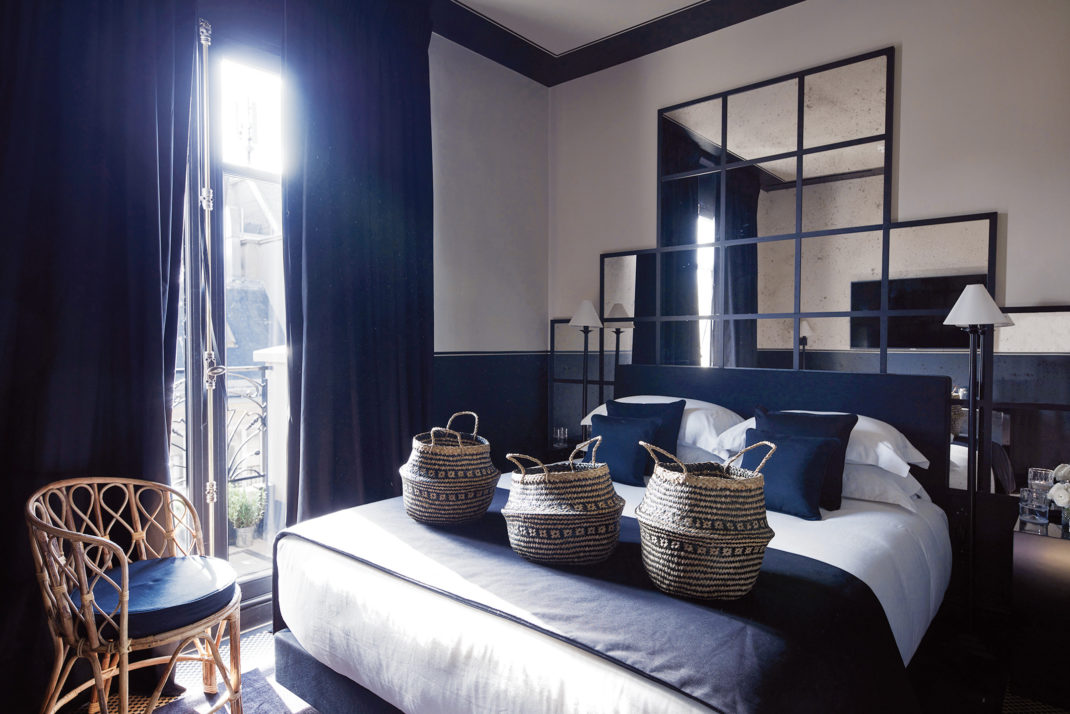 Enrapturing, enchanting and scintillating in equal measure: it's debatable that one would check in to chez Monsieur George, and ever want to check out again. monsieurgeorge.com