Naturalmat: The Mattress Brand Revolutionizing Sustainable Sleep
Pioneering sustainability in the bed and mattress industry since 1999
Naturalmat is an entry in our Interiors Book 2023.
Naturalmat: Country & Town Interiors Book 2023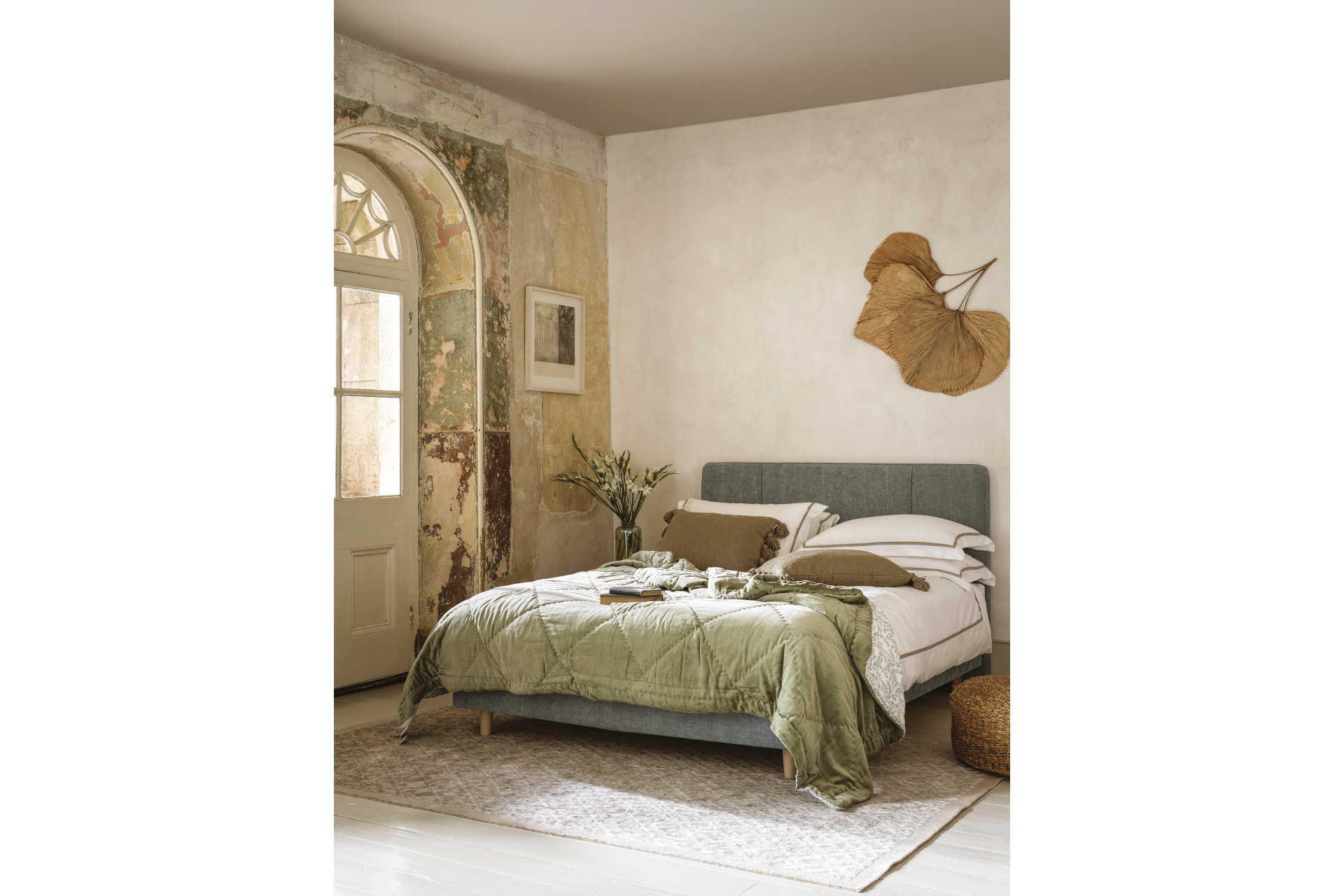 In 1999, Naturalmat founders Mark Tremlett and Peter Tindall, both keen sailors, realised that while expensive boats had all the mod cons, the mattresses were woefully inadequate. They were made of cheap, synthetic slabs of polyurethane foam – horrible stuff which retained heat and moisture, and made for a hot and uncomfortable night's sleep. The pair discovered that the solution was to use natural materials. Inherently breathable, natural fibres draw heat and moisture away from the body and create a far healthier, more comfortable and longer lasting mattress.
A year later, Mark and his wife Alice were expecting their first child. They looked at nursery mattresses and found that they too, were made entirely from synthetic fibres with plastic covers. Surely babies deserved a nice natural sleeping environment too? So, Mark and Peter set to work and within six months launched the first nursery mattress to pass all British standards with no plastics, synthetics, glues or chemical fire retardants.
Today, the company still uses only natural, organic and chemical free materials in its beds, mattresses and bedding, all of which are handmade in Devon. It supplies some of the world's leading hotels, including Six Senses and The Hoxton, works with top interior designers on bespoke projects and has showrooms around the UK.
Sustainability has been at the heart of Naturalmat since day one and this year it became the first B Corp-certified bed and mattress company in the UK. It has always made-to-order to minimise waste; the workshop has been powered by solar panels on the roof since 2012; and mattresses are delivered in reusable bags, saving 6,000 kgs of kilos of plastic so far. Its Mattress for Life Initiative™ was recently launched, which ensures no Naturalmat mattress should ever end up in landfill. When the time comes, customers can choose to refurbish, recycle, or donate their mattress to charity.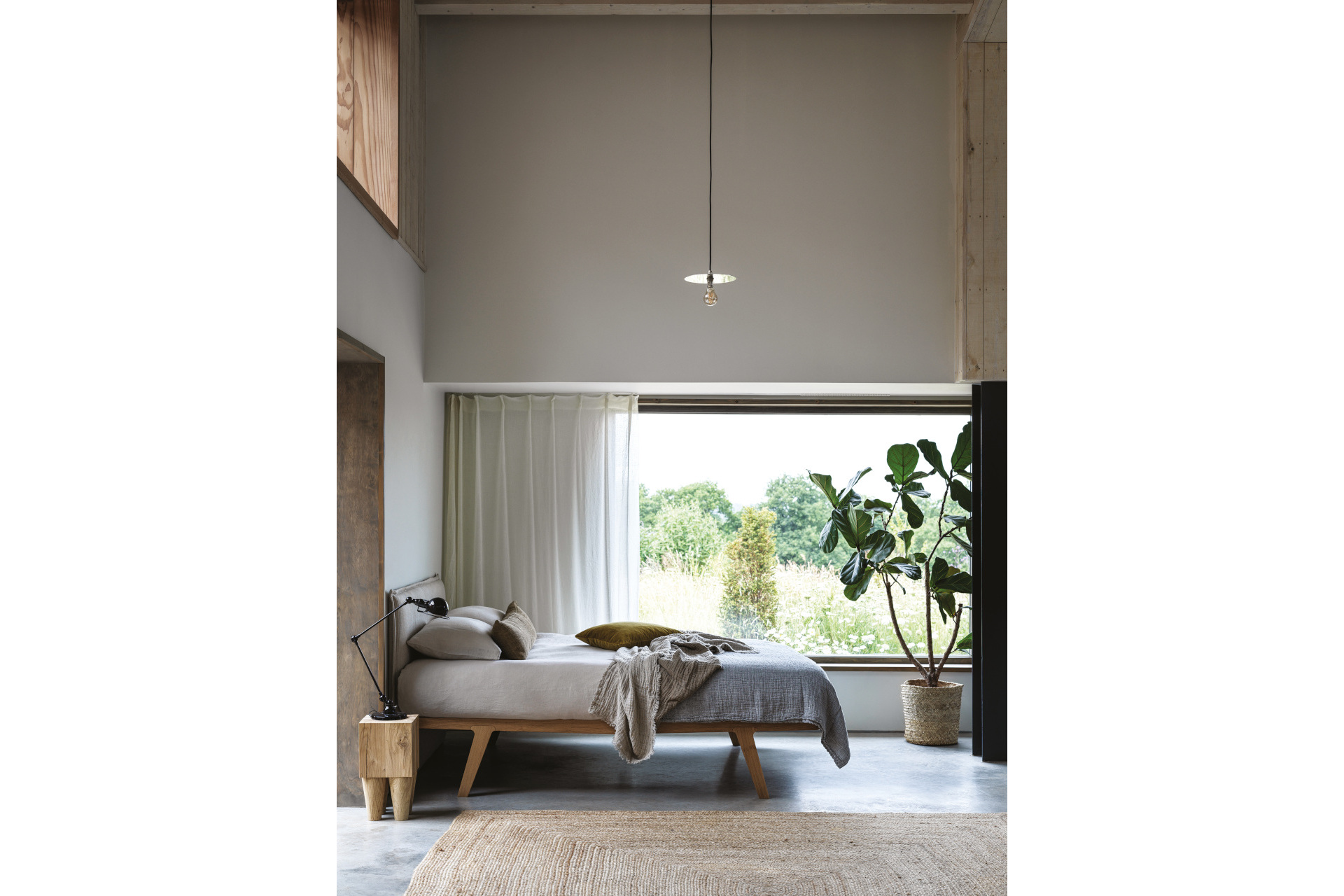 Tips, Tricks & Tools
'No one ever regrets buying a big bed, so always choose the largest size your bedroom can accommodate.'
'The only way to find the perfect mattress is to head to a showroom and try them out. A good mattress will last ten years so it's worth spending some time to find the right one.'
'Choose natural materials like organic wool, cotton and linen for your bedding and bed linen. They're far healthier and more breathable than synthetic materials, and will keep you cool in summer, and warm in winter.'
'Look for sustainability certifications like B Corp. This way you can be certain the brand is running its business in a responsible, environmentally conscious way.'
'Buy local. We have such amazing businesses and craftspeople in the UK – we really should be supporting them.'
NATURALMAT
Odhams Wharf, Topsham, Devon EX3 0PD
+44 (0)1392 877247
naturalmat.co.uk
@naturalmatuk