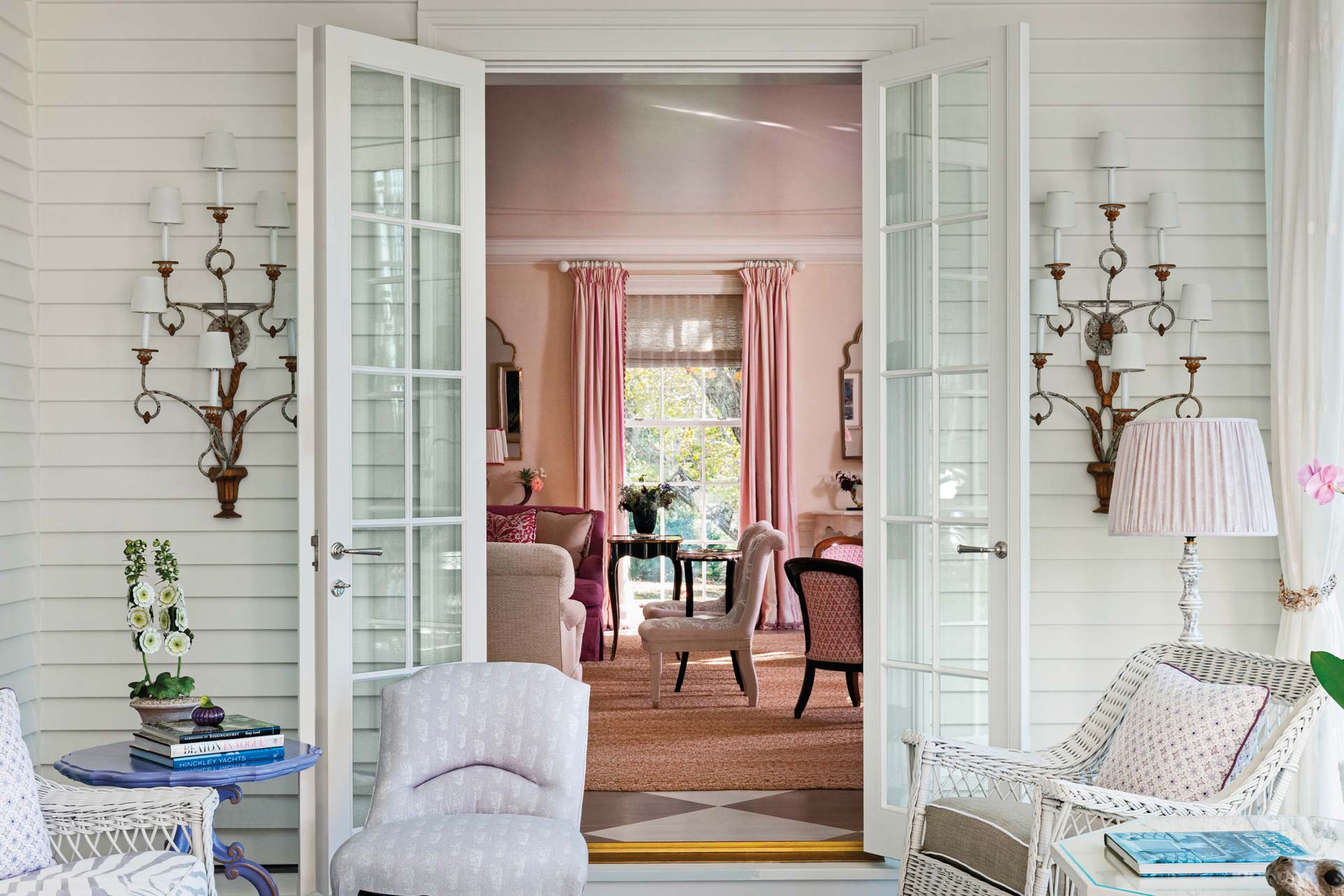 Unveiling Nina Campbell's New Flagship Store
50 years of the design icon
Nina Campbell is an entry in our Interiors Book 2023.
Nina Campbell: Country & Town Interiors Book 2023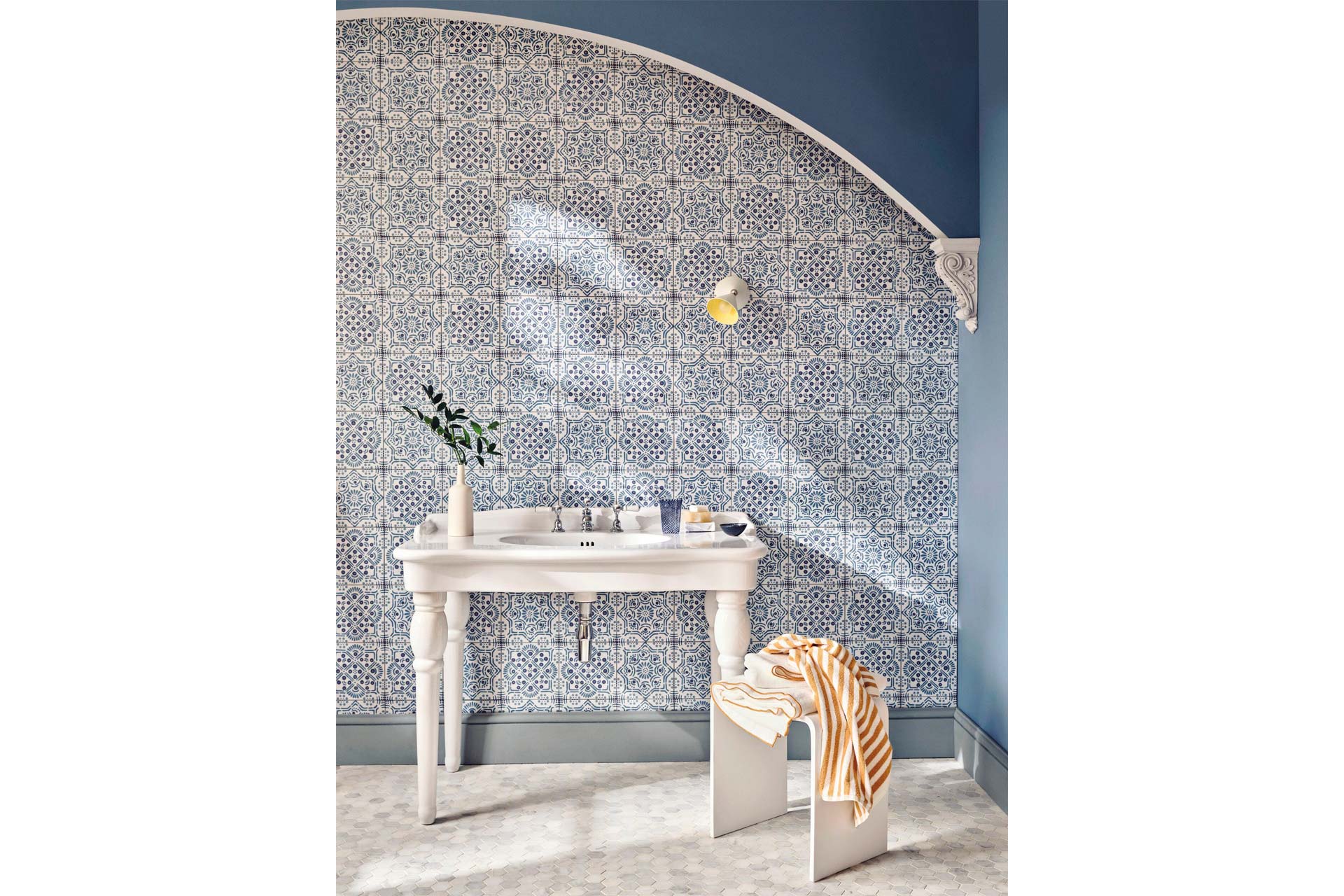 Nina Campbell is one of the world's most respected and influential interior designers, renowned for her contagious wit, unparalleled expertise and brilliant sense of style. As well as her global interior design work, Nina designs her own signature products across accessories, wallpaper, fabrics and furniture. These include the Pimlico Edit, a capsule collection of the most renowned furniture designs over her notable 50-year career. The Tiffany dining table (which is available in mahogany, oak washed grey and limed oak), the ever-popular Alice chair and the new Margot writing desk, made in the UK by expert craftsmen, are all highlights.
Nina's enthusiasm and interest in design and interiors was developed when, at the age of 19, she went to work for John Fowler at the prestigious Sybil Colefax & John Fowler. Shortly afterwards she set up her own decorating business, where one of the first commissions was to design a castle in Scotland. A proud family-run business, Nina works alongside her son Max Konig, who joined the company in 1999 as Managing Director and daughter, Alice Deen, who joined in 2009 as Head of Communications.
The interior design side of the business continues to flourish, with notable projects, both commercial and residential, throughout the world. The 9 Walton Street store in Knightsbridge has now been joined by a new flagship, opened in June on Pimlico Road. The new 3,100 sq/ft space houses the interior design studio and retail under one roof. A number of exciting collaborations will launch in 2023, including a new collection of tiles with Fired Earth, a course with Create Academy, and a forthcoming partnership with Next. Nina is also the author of six books on design, including her latest with Rizzoli, A House in Maine, which was published earlier this year.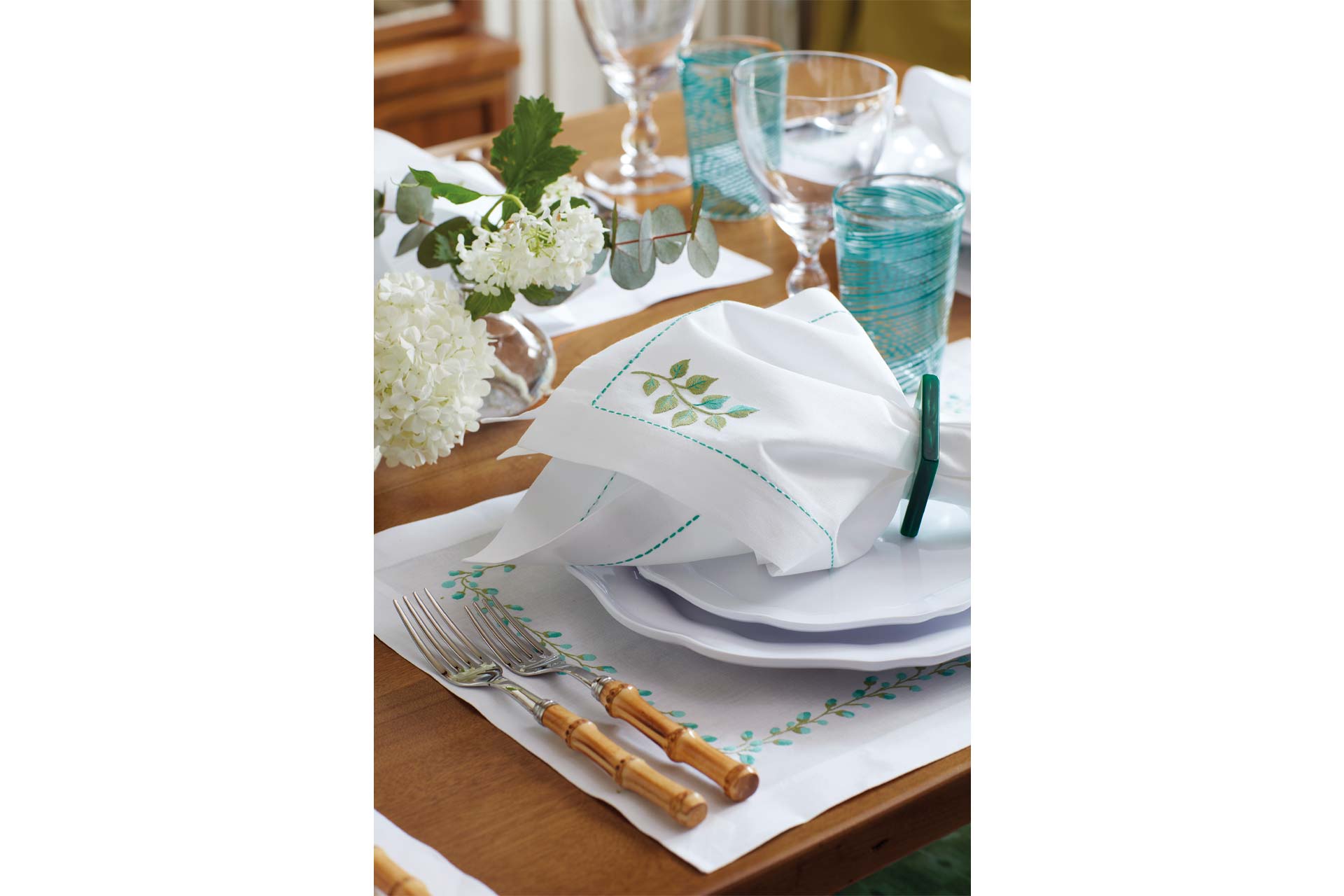 Tips, Tricks & Tools
'Revitalise your table with coloured glasses for water. It's a lovely way of changing things up without spending a fortune.'
'Consider your lampshades carefully. Like cushions, the right lampshade can really make a room and make a huge difference season to season. Hand-painted lampshades are especially beautiful.'
'Choose a piece of furniture that suits everyone – you don't want older guests to sink into a deep armchair. Also, think of the conversational possibilities: it's important that no-one is stuck on a chair with no way of talking to anyone.'
'If you have the space, add an armchair to the bathroom. Bath time is a good opportunity for a chat.'
'Don't co-ordinate things too much. You always need a spark of something unexpected to make it look as if you haven't tried too hard.'
Secret Address Book
Florist: John Carter is one of the best (johncarterflowers.com).
Beaut Essentials:Everything from Santa Maria Novella (uk.smnovella.com).
Lunch: Salad from La Picena, the Italian deli next to my office (+44 (0)20 7584 6573).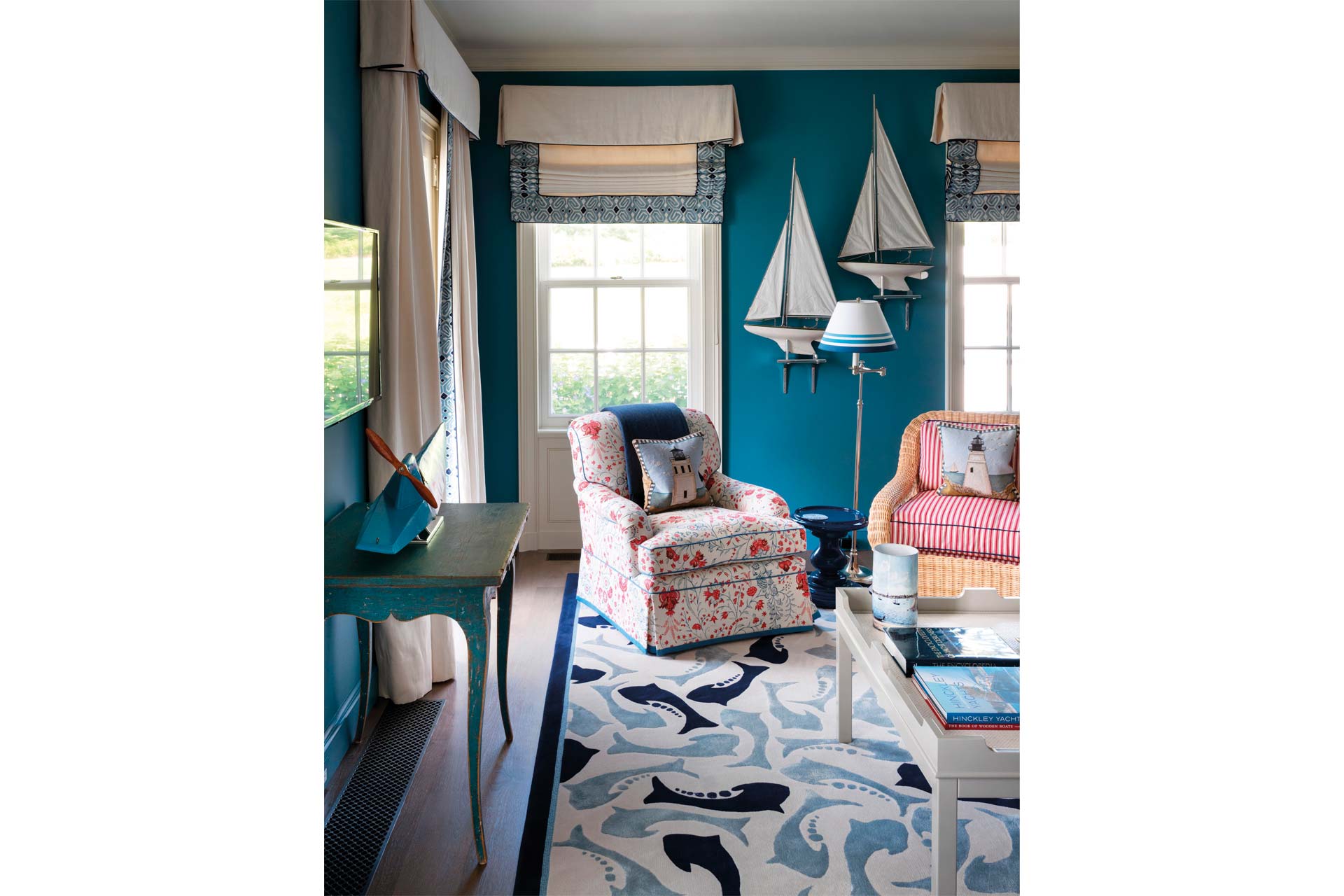 NINA CAMPBELL
43 Pimlico Road London SW1W 8NE
+44 (0)20 7591 5797
ninacampbell.com
@ninacampbellltd