Why Persian rugs are making a comeback for 2017
The patterned rugs are en vogue again...
Persian rugs, Kashmir wool rugs and Indian dhurries are all making a comeback in your homes, but why now, and how can you incorporate them in your homes?
The hashtag #persianrug on Instagram has over 42,000 posts. This indicates their popularity; whether you love them or hate them. Persian rugs are definitely back en vogue this year.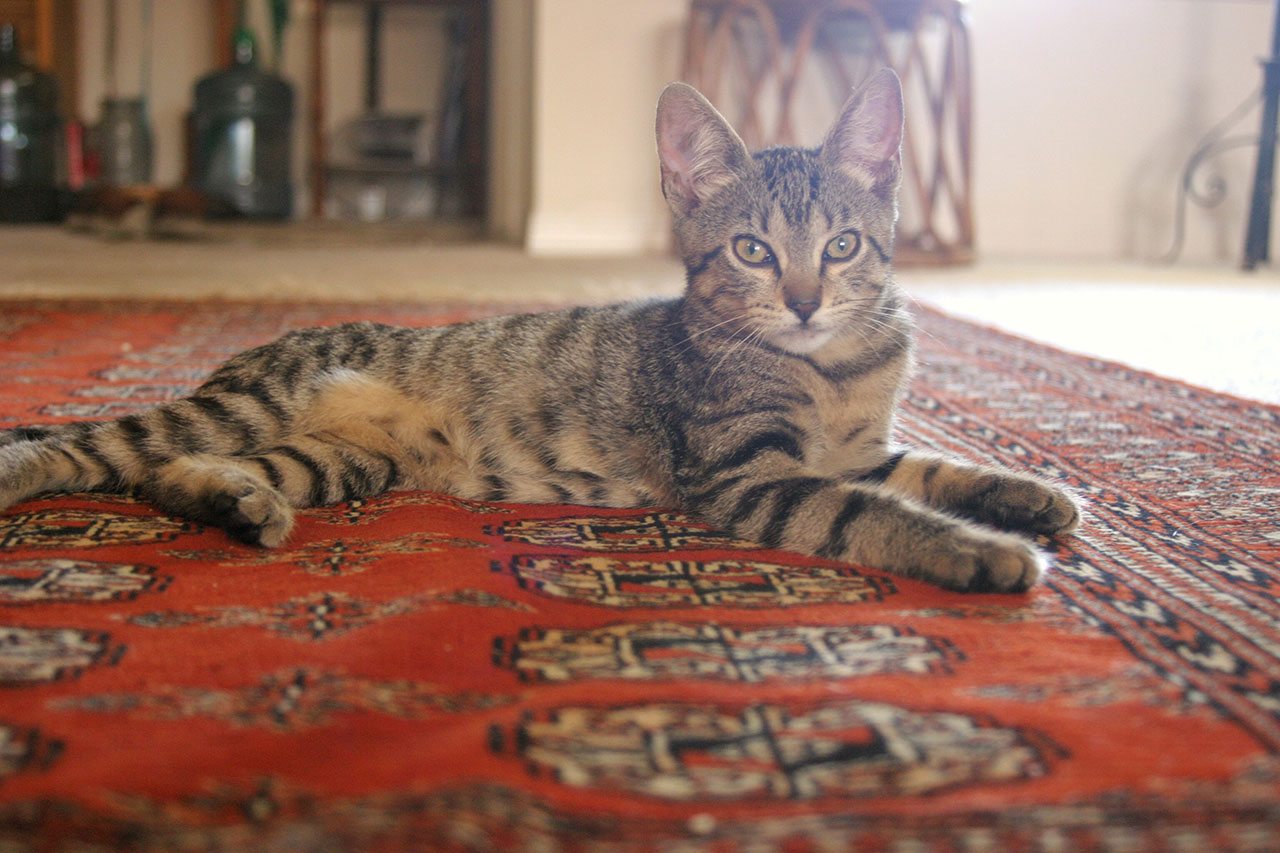 My Domaine, the American lifestyle website, featured a post on the Persian rug trend in a more specific way – in kitchens. This highlights the popularity of the interior design marmite.
'Orientals add a lot of warmth and sophistication to a room,' says Sophie Donelson, House Beautiful's editor in chief. 'Most Orientals aren't staid at all. They are really wild, gorgeous and intricate patterns — no two the same. They're a friendly, non-obtrusive ground for a room. They're part of filling a home with soulful objects.'
Architectural Digest suggests we all  'engage in some colour therapy' this year. 'The force for reinvention, whether it's an update in a living room or a refresh in a bedroom, is strong during the long winter months.' To cheat a colour makeover, just add a woven colourful rug to any room for a vibrant lift. Even your kitchen would look great with a pop of colour, just watch out for any spillages…
The best thing about these rugs is the older they get, the better they look. So if you have a Persian rug or Indian cotton Dhurrie poking around your attic, it's time to bring it back to life, with tips from Heather Weaver at Guinevere (which is the place to go for dhurrie rugs in London).
How would you style these in your home?
Heather Weaver: 'People are starting to favour smaller rugs and enjoy pattern more. In the same way as there's a trend for hanging tapestries on the wall, people are interested in hanging Dhurries as a form of artwork. Guinevere held a Dhurrie exhibition at the showroom during the London Design Festival last September and we got a great response to our layered Dhurries on walls and floors.'
READ MORE: Home update – best rugs for winter
READ MORE: The vertical garden – Patrick Blanc's guide to bringing small gardens to life
---