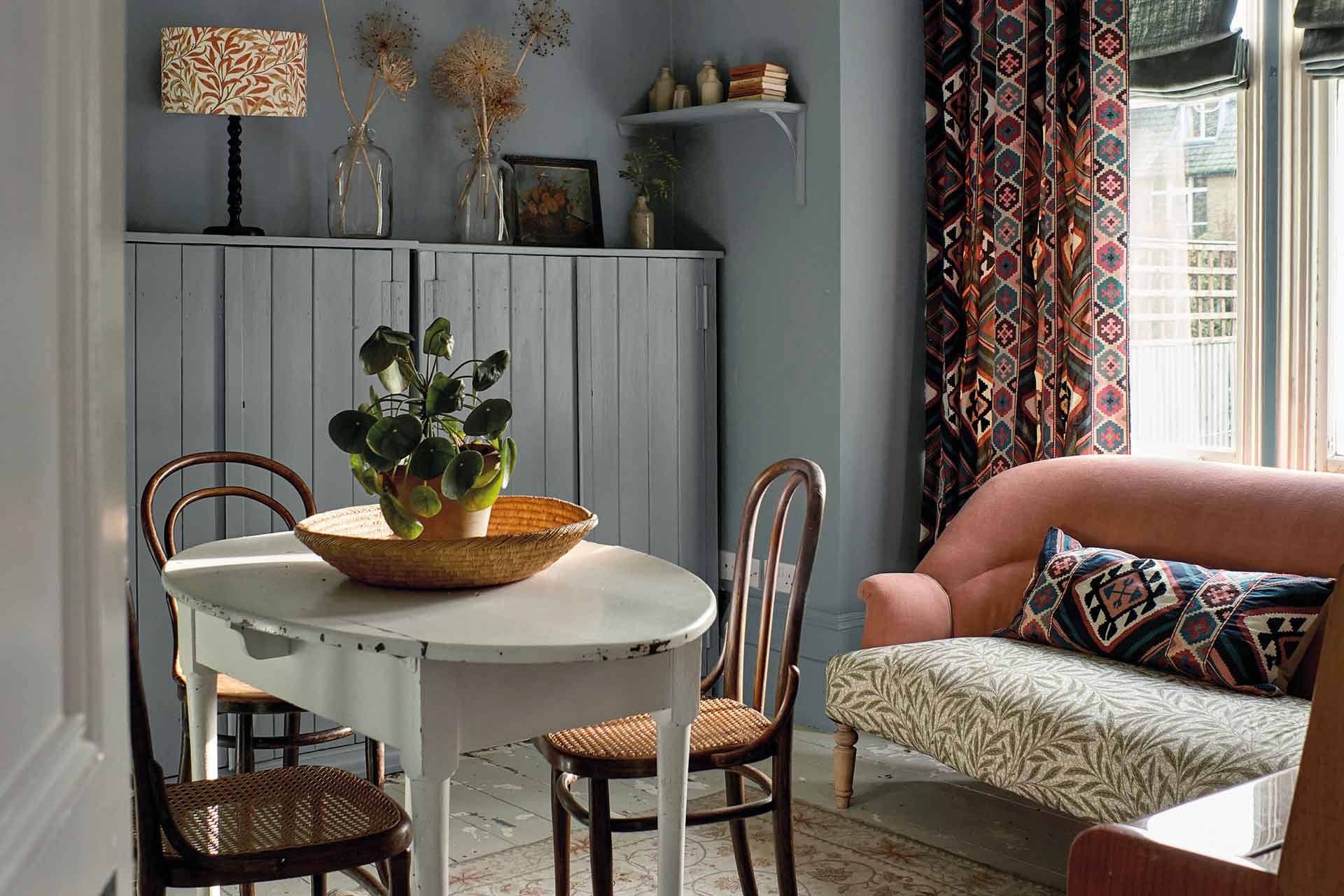 Sanderson Creates Beautifully Crafted Designs That Celebrate William Morris' Legacy
---
Sanderson is a Great British Brand 2023
Sanderson is an entry in our Great British Brands 2023 book. 
Sanderson: Great British Brand 2023
'In Morris & Co, you can explore British design history through a unique lens. Whether that's via the working archive, skilled craft stories from our UK factories, or the backstory of William Morris (1834-1896) himself. For our latest collection, we dived into one of William Morris's most creative partnerships, exploring a friendship through craftship and the Arts & Crafts legacy of a truly historic house. 
'Collaborator, comrade, friend and neighbour, Sir Emery Walker was all these things and more to William Morris. The collection centres on Walker's abode, 7 Hammersmith Terrace*, where a rich variety of original Morris & Co furnishings still ornament rooms today. The collection rediscovers designs long out of production and incredible handmade artefacts exchanged as gifts between the two families. My favourite is a gorgeous piece called Flowers By May. It's an embroidery by the hugely skilled May Morris (William Morris's daughter) for Emery Walker, inscribed "MM to EW", and never before translated into a formal Morris & Co design.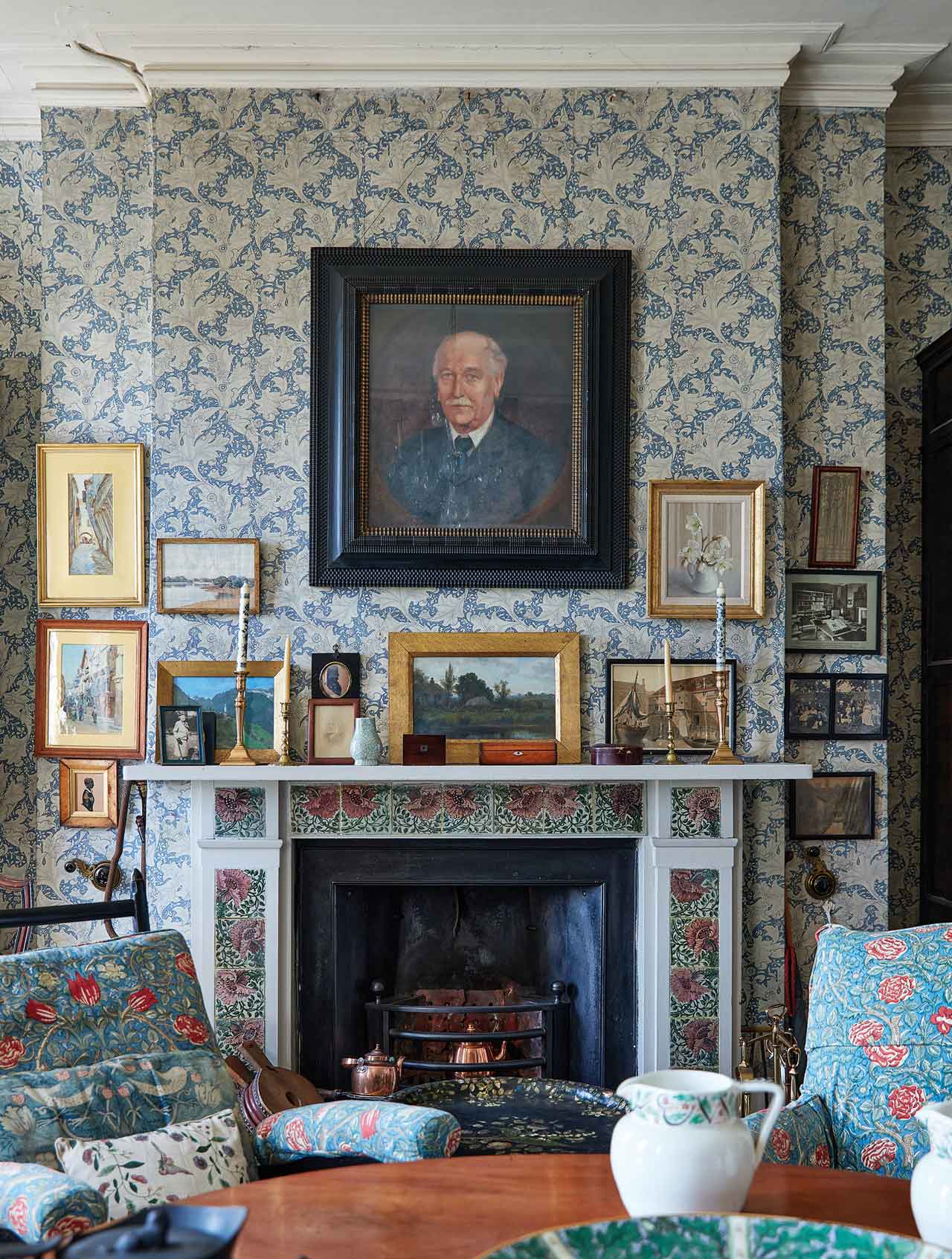 'Our challenge for next year is to continue aspiring to create new and compelling decoration stories for the home. A huge part of this is to ensure we maintain the high level of craftship established by William Morris. That's why we ensured every wallpaper was made by our craftspeople at our own UK factory. Additionally, we wanted hand-finished touches and the highest standard of woven and printed qualities to emphasise the intimate nature of many fabric designs within the collection. 
'Naturally, we don't have a crystal ball to read the future. But, as an interiors brand, you sit up and recognise that many of the shifts from the last few years – lockdowns, remote working – have coalesced around the home. From this difficult time, people have fallen back in love with design, pattern, and creating lovingly crafted homes.' Lisa Montague, CEO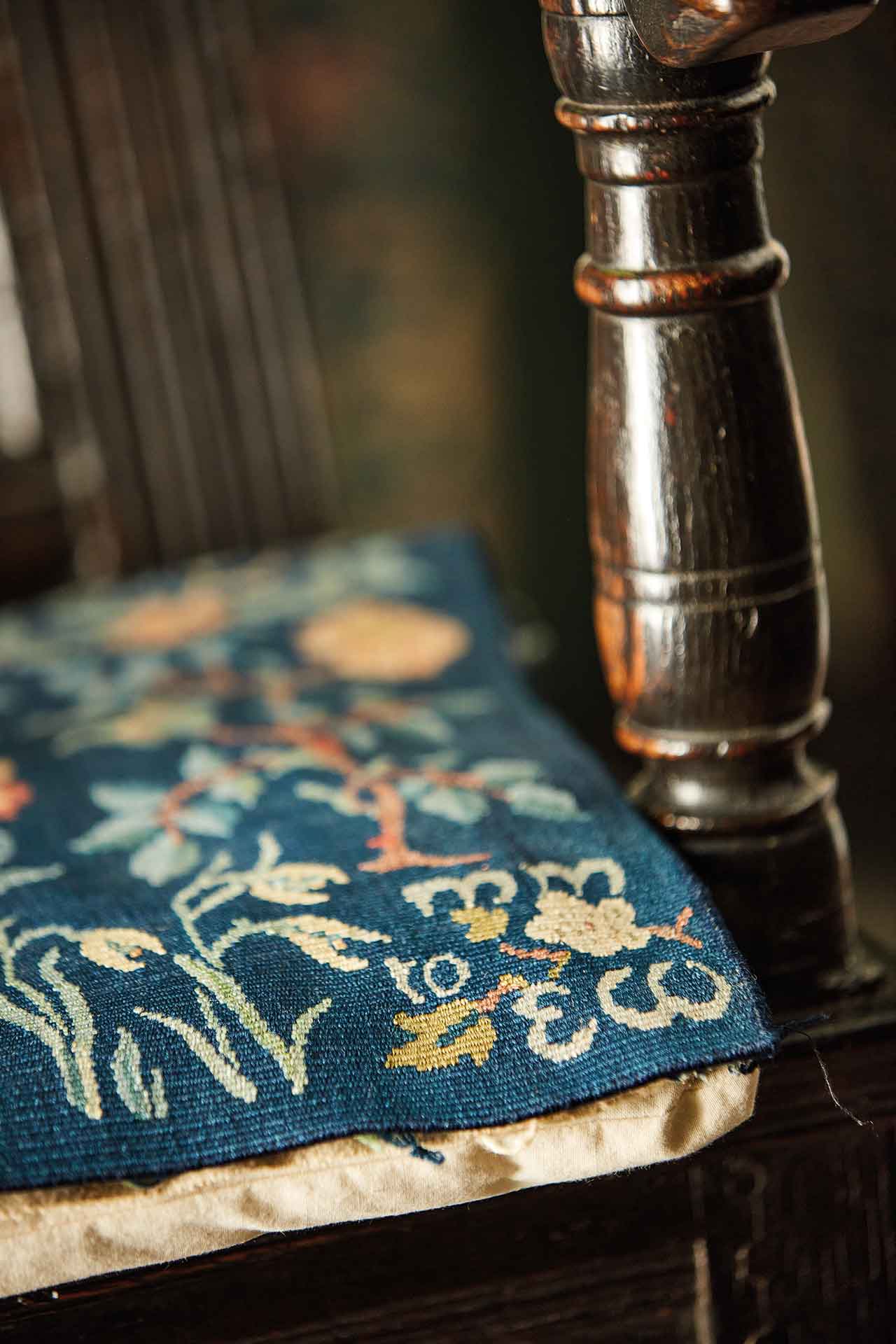 Brand Timeline 
1860
Arthur Sanderson & Sons is established in Islington, London, importing French wallpapers.
1861
Morris, Marshall, Faulkner & Co is established by William Morris alongside other painters, artists and poets of the time.
1923
Sanderson is awarded a Royal Warrant as purveyors of paint, fabric and wall coverings to royal residences.
1940
Sanderson acquires Morris & Co, including the brand's original wallpaper printing blocks and archive.
2020
Sanderson Design Group is established, now home to two UK manufacturing units and seven luxury design brands.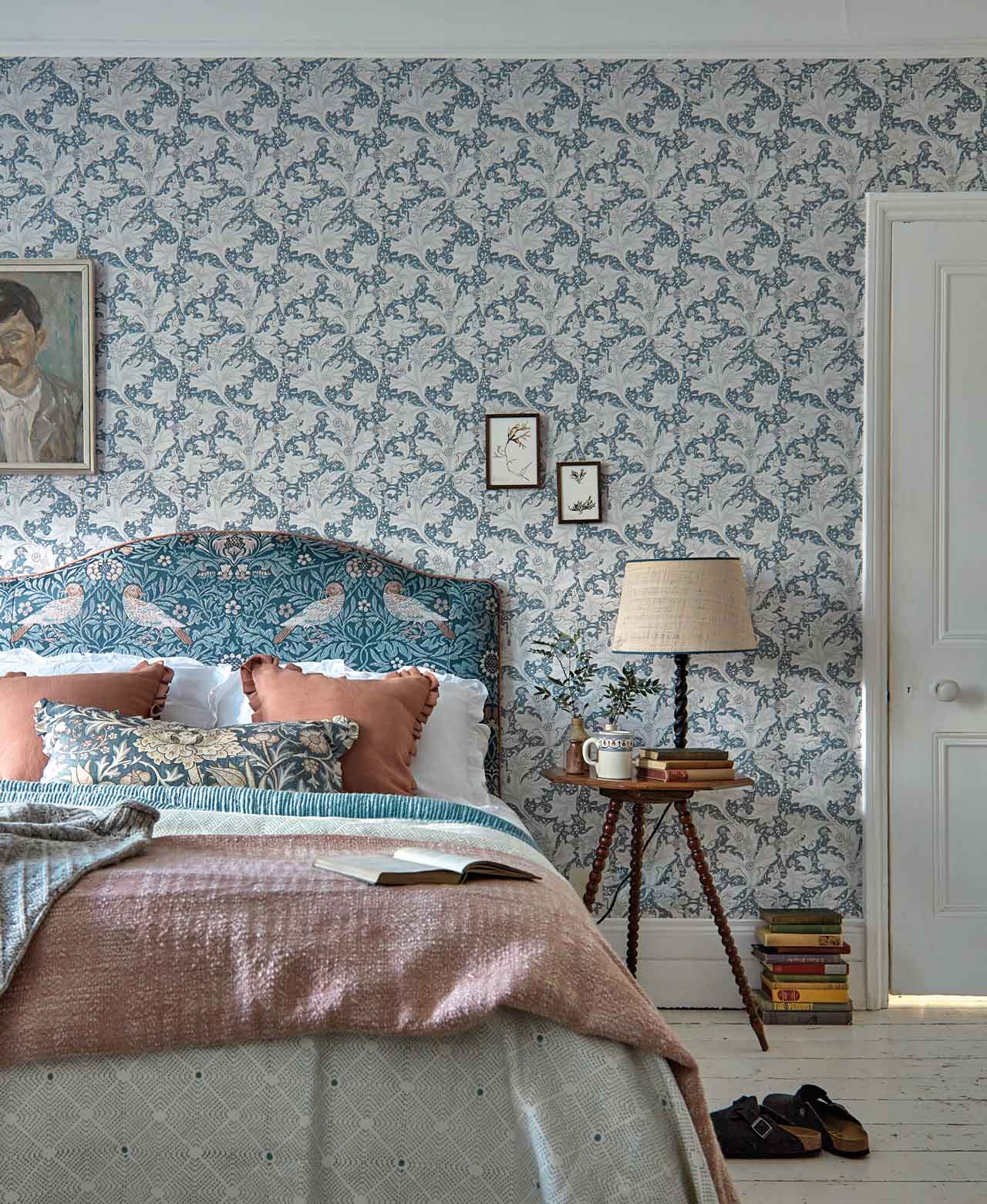 DID YOU KNOW?
Dorothy's Kilim, only the second ever kilim made by Morris & Co, is inspired by the far-flung travels of the daughter of Emery Walker, Dorothy.

May's Coverlet was made by May Morris for Emery's wife, Mary, during the last bedridden years of her life. It perfectly exemplifies May's astonishing needlework abilities. 

With four brand-new designs and six re-discovered William Morris patterns, the Emery Walker collection features the highest number of new designs of any Morris & Co collection this century. 

Many of the designs in the Emery Walker's House collection integrate either the original Morris & Co designs in 7 Hammersmith Terrace or creatively respond to areas in the house. 

Paying homage to the Kelmscott Press, one of William Morris's final feats, The Beauty of Life features bucolic scenes foregrounding the iconic typeface.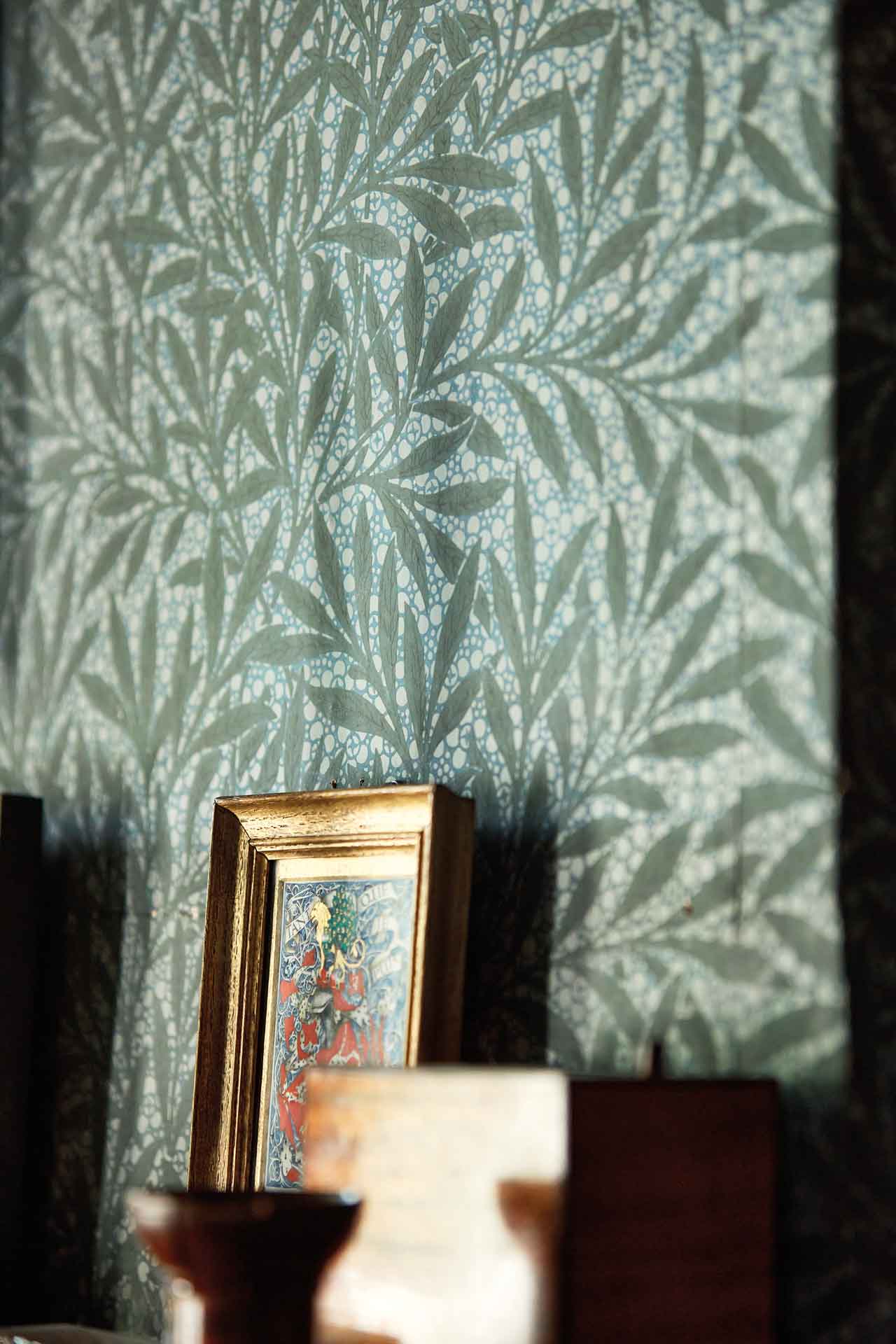 SANDERSON DESIGN GROUP
1st Floor, South Dome, Design Centre, Chelsea Harbour, London SW10 0XE
+44 (0)20 3903 3700
morrisandco.sandersondesigngroup.com
*Open to the public from March to December on Thursdays and Saturdays, with guided tours for a small number of visitors. Booking essential via emerywalker.org.uk