Meet The Interior Designer: Sara Cosgrove Studio
A multidisciplinary interior design practice creating uplifting, elevated spaces
Sara Cosgrove Studio is an entry in our Interiors Book 2023.
Sara Cosgrove Studio: Country & Town Interiors Book 2023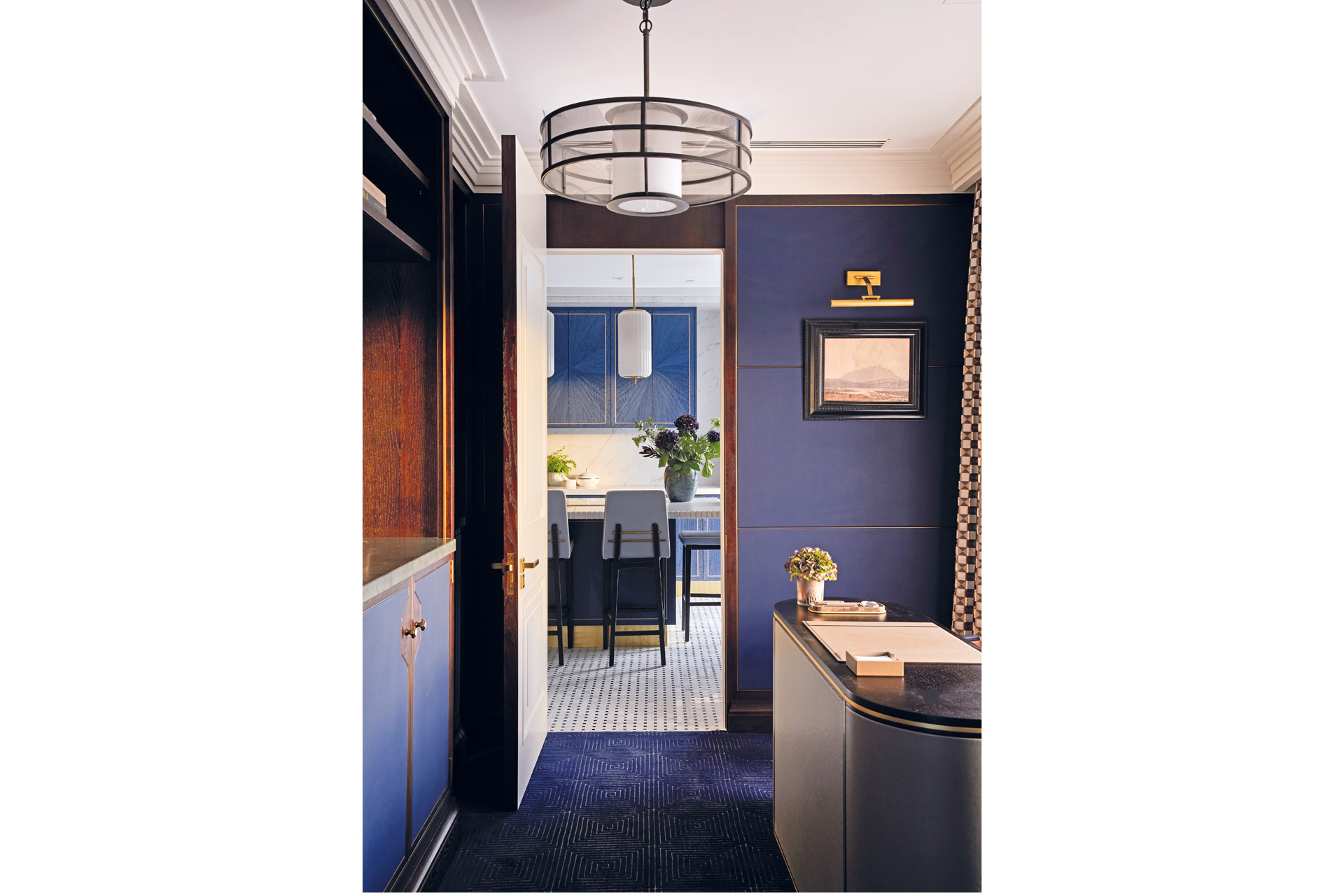 Established in 2014, Sara Cosgrove Studio is a premium multidisciplinary interior design and interior architectural practice working on a range of hospitality, high-end developments and private residential projects. The studio is led by Sara Cosgrove, who previously worked at top design houses including Allegra Hicks, Helen Green Design and Candy & Candy. She is also a former Head of Design at Harrods London where she delivered several award-winning show apartments, consulted on residential development master planning, and worked on private residential projects across the globe.
Sara Cosgrove Studio has a fluid house style and the team love to integrate the old and new. The studio curates layered interiors that have a freshness and vibrancy, and source material finishes and furnishings from a select range of trusted suppliers. 'We like our designs to uplift and engage; with every project we create spaces for the client that makes them feel good and create serenity in their lives,' says Sara. 'We pride ourselves in the integrity of our dealings with suppliers and clients, providing creative solutions, and a tailored approach to our projects – simply put "Design That Elevates". In 2021, a second, multi-unit fit-out business, Grove & Co, was launched, specialising in hospitality and large-scale residential projects.
The studio is currently engaged in a range of inspiring and diverse projects, from a country hotel associated with the equine world to a seaside holiday home and an exciting townhouse. For the latter, the team is working with heritage pieces belonging to the client yet infusing the home with a modern, dynamic style. 'We are also increasingly working with our clients' existing art collections or procuring new art. In addition to this, we are finding landscaping and the outdoors becoming an integral part of the overall design of a project,' concludes Sara.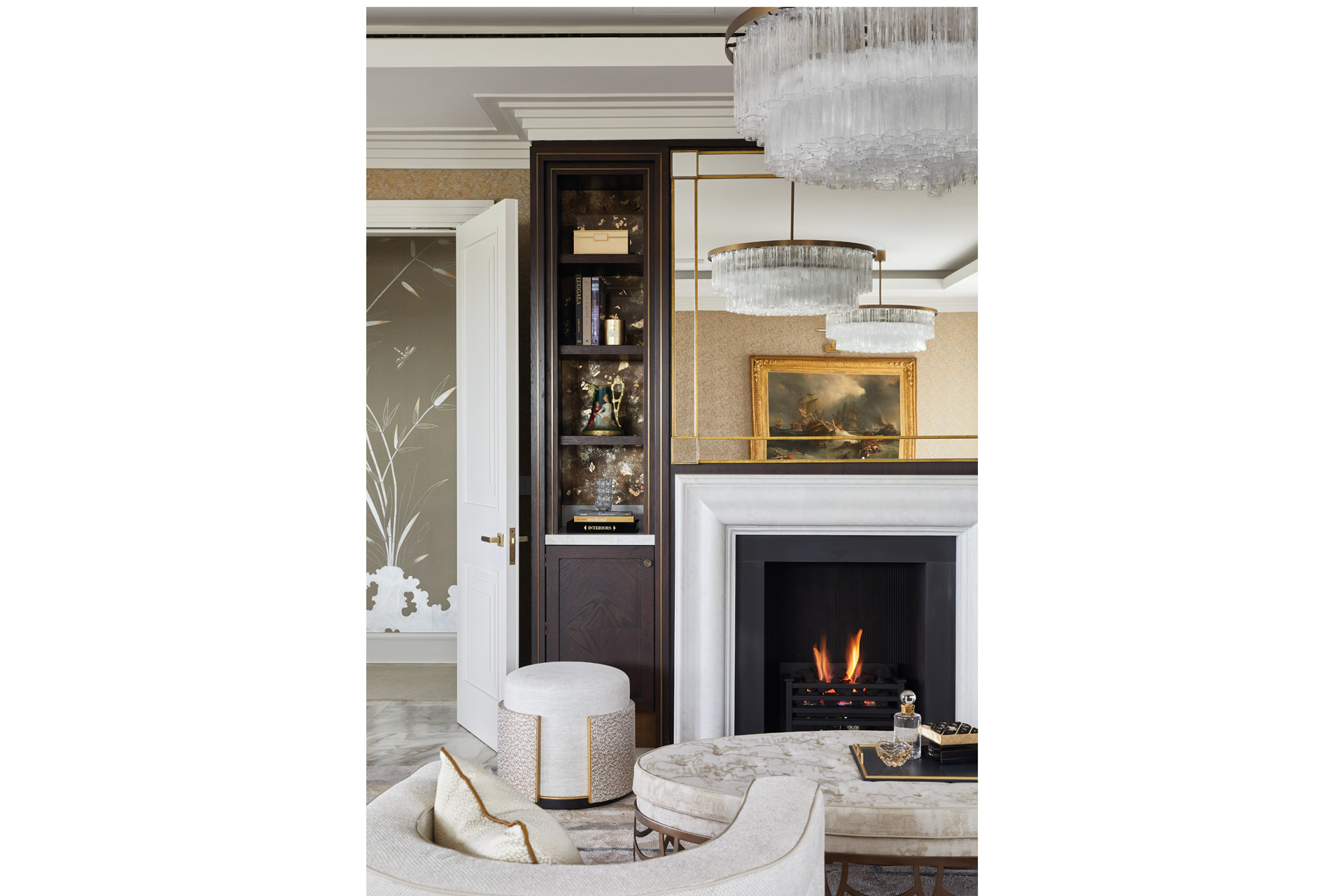 Tips, Tricks & Tools
'Radiators are a pet hate of mine but if you can't cover them, make sure to paint them in with the wall colour to help them disappear.'

'We all now have so many devices in our lives and wires can be a real aesthetic nightmare, so if you are designing a new kitchen or joinery in a bedroom or living space consider allocating a "charging drawer".'

'If a piece of upholstery or a curtain is feeling flat, consider adding a braid, fringe or pom pom to bring it to life.'

'Cushion comfort on a sofa is critical and makes it super tricky to buy upholstery online. If possible, try to sit on a piece of upholstery before you purchase.'

'Lampshades are a great way to refresh or uplift an interior so don't let them be an afterthought. Consider adding a fun pattern or interesting lining.'
Secret Address Book
Home styling: Glancy Fawcett assists us in finding objets (glancyfawcett.com).
Paint: Little Greene is one of our favourite paint suppliers (littlegreene.com).
Design book: Cecil Beaton at Home – there is a story behind every design decision he made (Rizzoli, £60).
SARA COSGROVE
64 Mulgrave Street, Dun Laoghaire, Dublin A96 X8PO
+(353) 156 12656
saracosgrove.com
@saracosgrovestudio