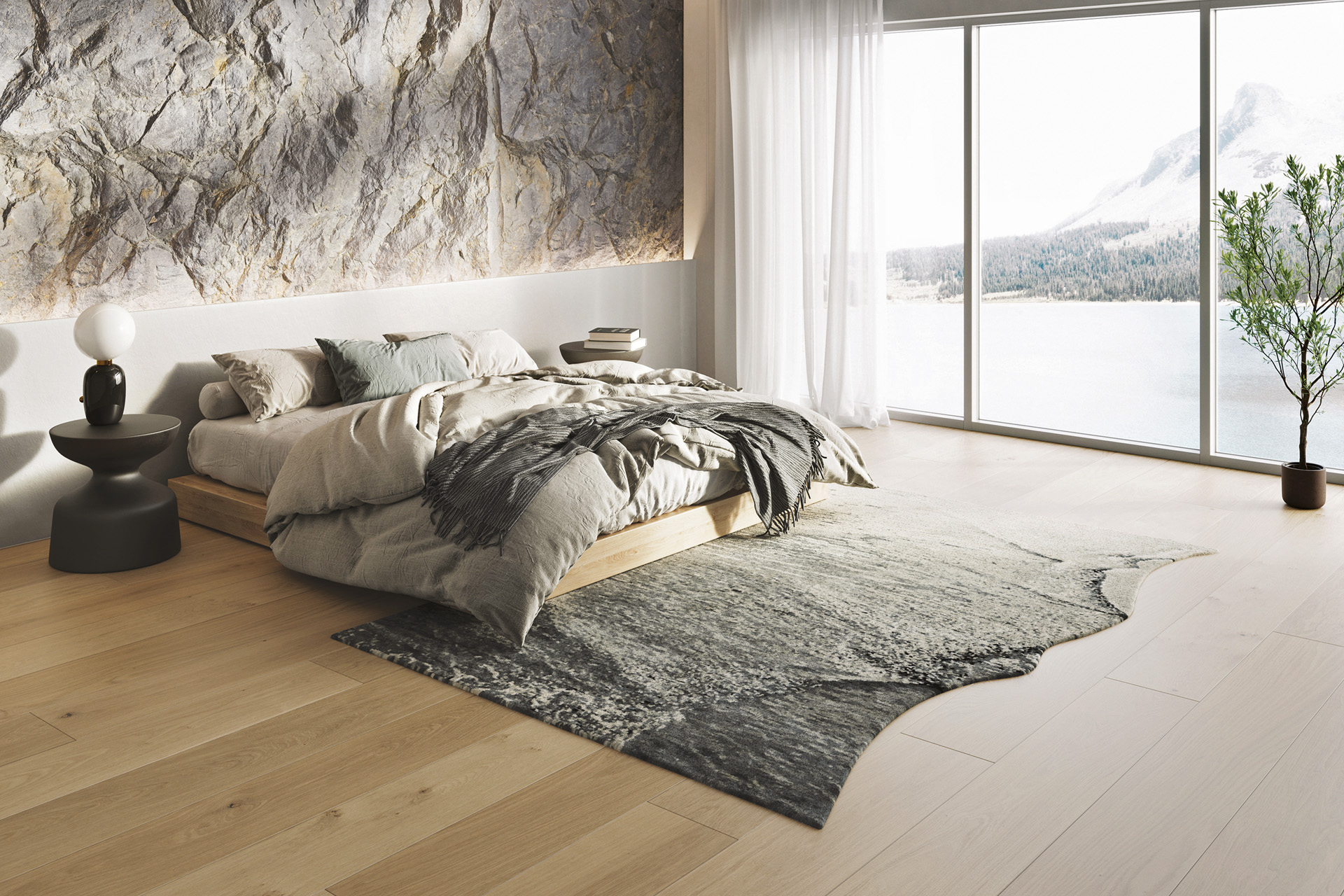 Timeless Hand-Knotted Rugs From Tania Johnson Design
Specialising in custom, contemporary hand-knotted rugs
Tania Johnson Design is an entry in our Interiors Book 2023.
Tania Johnson Design: Country & Town Interiors Book 2023
Using her signature photography as inspiration, Tania Johnson translates each image into hand-knotted wool and silk rugs. Handmade in the finest natural materials, each rug will last generations. Tania graduated from London's Royal College of Art with a Masters in Woven Textiles before working in Switzerland and New York. As a designer for Calvin Klein Home, she was behind the brand's first rug collection and discovered her passion for innovative design. She went on to launch her debut collection of hand-knotted rugs in New York in 2010 and has since returned to London.
Every rug in the collection is certified by GoodWeave, which aims to eliminate child labour and improve working conditions for adults. Tania has been a member of GoodWeave since forming the business. From the start, she wanted to be sure her rugs were produced ethically and to help the communities involved in their production. She creates every design and weaving graph herself, specifying how each pixel can be translated into yarn and colour. This attention to detail is evident in characteristically intricate designs that set her apart from competitors. Every rug in the collection is then produced by highly skilled weavers in Nepal.
Tania Johnson Design offers a bespoke service working with both interior designers and private clients. Each rug can be produced in any colour, size or shape. Tania and her team love to welcome clients to the studio or are happy to make site visits with samples and poms. With an emphasis on a highly personalised experience, Tania loves the process of developing the perfect, individual rug. This year will see new designs and colours in the 'Glass' collection, inspired by patterns formed on or through glass. Designed with integrity from beginning to end, each rug conveys a unique connection between inspiration, design, tradition, and skill.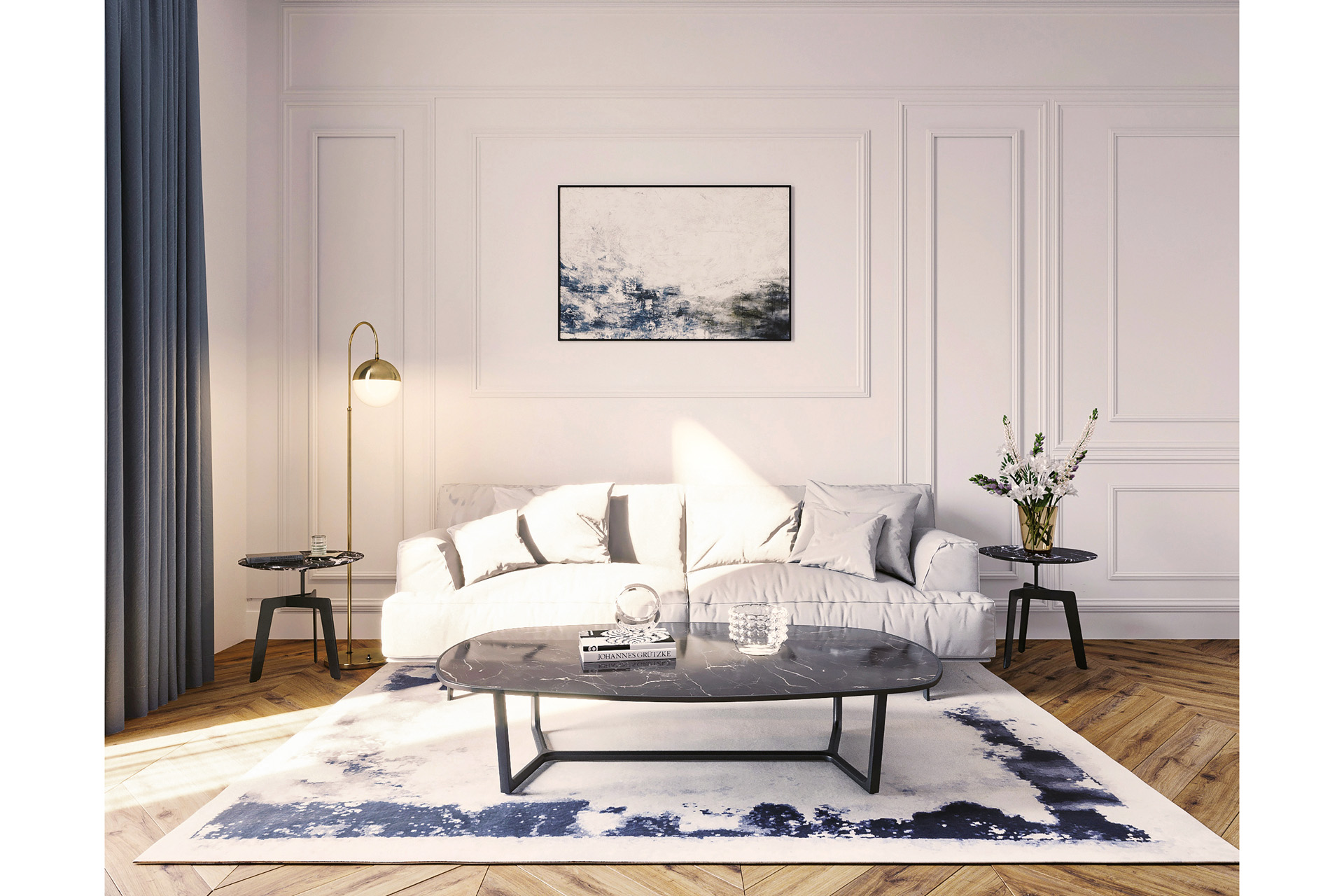 Tips, Tricks & Tools
'If it's possible to start a room with the rug – do. A rug is usually one of the largest elements of a space and can play an important part in bringing the room together.'

'Fashions and trends will come and go but a good quality, hand-knotted rug will last generations.'

'Be true to you and source a rug in colours and patterns that you truly adore. That way it will always work with your next scheme or update.'

'Don't be afraid to go bold with colour or pattern. Art for the floor, a rug can be a statement piece defining a room or simply provide a pop of colour.'

'Use natural fibres, such as wool and silk, whenever possible. They are more environmentally friendly, durable and easier to clean.'
Secret Address Book
Gifts: I always find something perfect in my local store, Mojo, in Twickenham.
Flea market: On twice a month, Sunbury Antiques Market is fantastic for vintage furniture and home accessories (sunburyantiques.com). 
Inspiration: Whatever the season, there is always inspiration to be found at Kew Gardens (kew.org).
TANIA JOHNSON DESIGN
Unit 12, Crane Mews, 32 Gould Road, Twickenham TW2 6RS
+44 (0)7979 193971
taniajohnsondesign.com
@taniajohnsondesign