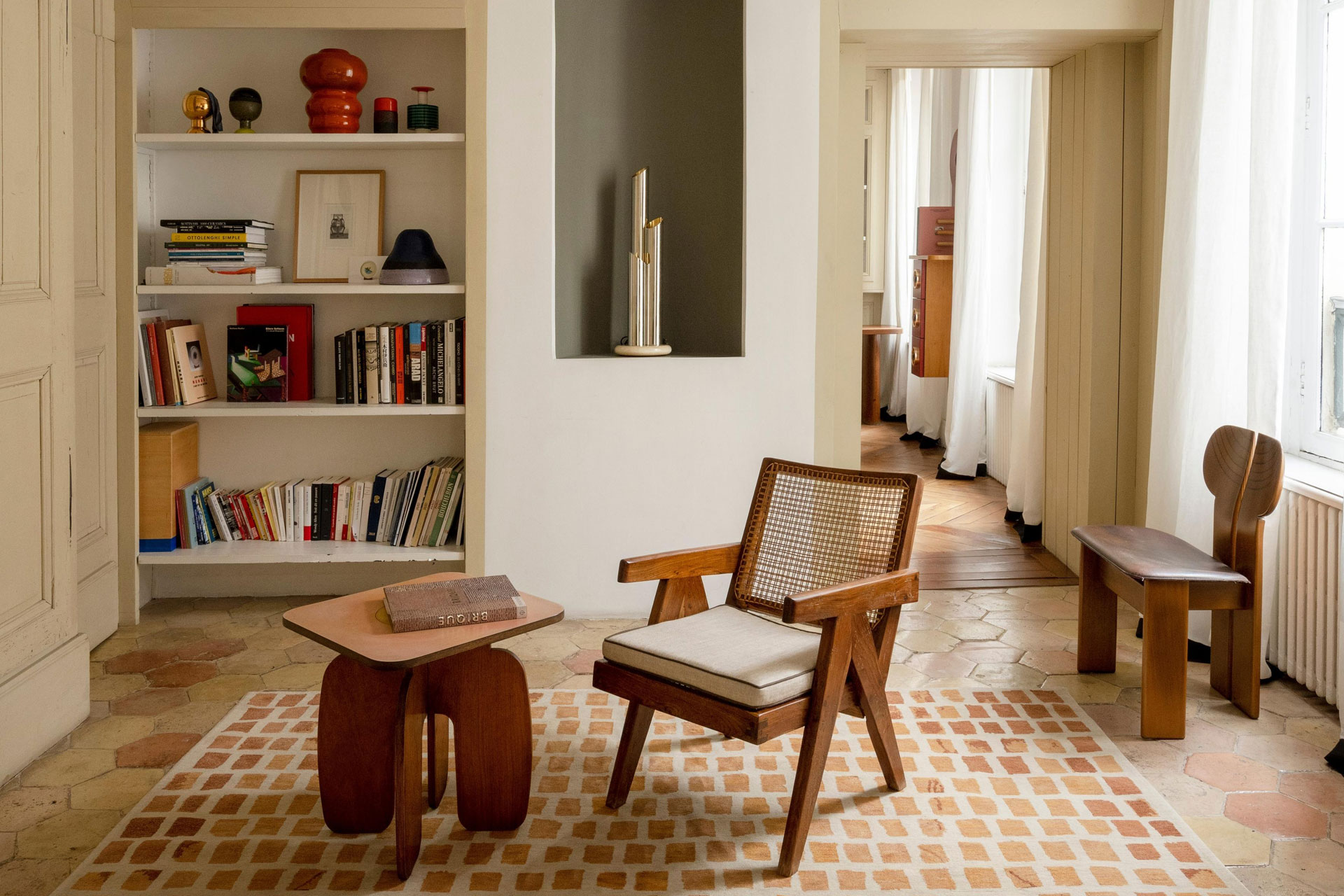 50 of the Best British Places to Buy Furniture From
---
Here's your unofficial cheat sheet
Mind blank on where's good to buy furniture? Here of 50 of the best places to browse…
50 of the Best Places to Buy Furniture From
Furniture shopping: where do you even begin? There's lots of balls to juggle in the air: what speaks to you, how you want to express yourself, aesthetics, and how you want to create a certain mood in a room. But then you also have to contend with practicalities, buying furniture during a climate crisis, whether it's actually going to be comfortable, and of course, whether it's all within budget. To help you on your way, we've listed the 50 go-to places we're buying our furniture from, and we've broken it down further from furniture piece to piece, then from design, affordability, and sustainability credentials.
10 of the Best British Furniture Designers 
The Round Up: Top 50 Places to Buy Furniture
By Furniture Piece:
Beds: Loaf, John Lewis, Savoir Beds, Brooke + Wilde, Soho Home,
The Statement Bed: Max Rollitt
Sofas: Sofa.com, Vinterior, Loaf, Swyft, SCP, Ochre
The Statement Sofa: 1st Dibs
Armchairs & Chairs: Oka, Sebastian Cox, House of Hackney, Nina Campbell, Linley
The Statement Chair: Ceraudo
Rugs: Ourika, Vinterior, Piglet in Bed, Oka, Soho Home
The Statement Rug: The Rug Company
By Design:
The Undisputed Go To Classics
A pick of the classically best places to buy furniture, that'll stand the test of time. These brands tend to swerve past the endless flurry of frantic homeware trends, so worth the investment.
The Swish Fashion-Meets-Interiors Furnishings
'I've been cheating on fashion with furniture'. And just like that, unbeknownst to Carrie Bradshaw back in 2010, she forecasted the fashion and interiors fusion movement that's only been growing since Sex in the City 2 aired in 2010. To help you sift through the endless new collaborations, pop ups, and new extended homeware page popping up on fashion sites, we'd thought it'd be opportune to round up the best places to buy the best fashion-meets-furniture stores around.
More Affordable Furniture Brands
Getting furniture within reasonable budgeting is challenging. The second-hand market places are your best bet. Since we have an overconsumption issue, you'll eventually be able to find your dream chair (or sofa) you've had your eye on over the years if it's from a particularly large brand. You can do this on most sites like Gumtree and eBay if you set search alerts. It's also worth checking out your local car boot and antique shops, as well as the cult classics like Arket.
Best for Sustainable Practices
It goes without saying that second hand stores are your go to if you're getting increasingly conscious of how you're consuming. But if if you're in the market with buying new, a brand like Sebastian Cox has exemplary sustainability credentials.
Best Online Antique Stores to Buy from
Featured image: The Invisible Collection, theinvisiblecollection.com
SEE MORE
Best of British Furniture Designers / Best British Textile Designers