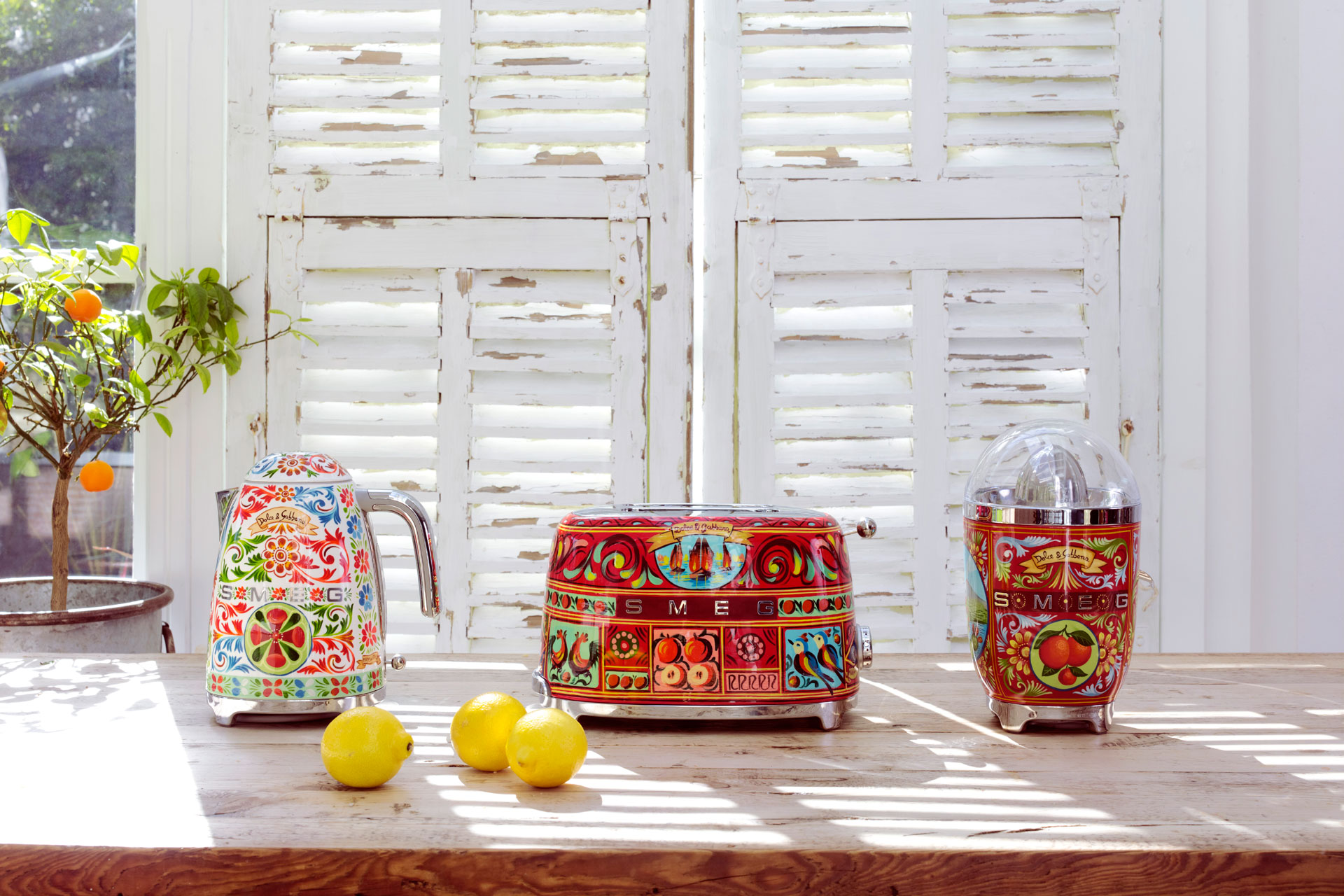 The Smeg x Dolce & Gabbana Collection is Back!
---
When life gives you lemons? Get a D&G x Smeg juicer, obviously
A Smeg x Dolce & Gabbana collection, Sicily is My Love, is officially back for Christmas 2022. Here's the low down on the coveted collaboration. 
Smeg x Dolce & Gabbana's 'Sicily is My Love' Collection is Back for Christmas 2022
Is it too early to be talking about Christmas? Probably. But we can't help but mention that the ultimate Christmas cult offering, the Smeg and Dolce & Gabbana collaboration, is officially back – and it'll no doubt be dropping under a fir tree near you this December 2022.
The Best Luxury Coffee Machines
The brands, Smeg and Dolce & Gabbana, this week released glimpses of their new collection, called Sicily is My Love, featuring a Smeg, 50s style kettle, a citrus juicer, and toaster.
It's all inspired rich Mediterranean heritage (where the two brands converge), so expect the range to be wrapped in Dolce & Gabbana's quintessentially Sicilian-inspired pattern plays.
It's painterly, it's maximalist, it's referencing joyful Sicilian tiling motifs – what's not to love?
Expect cutesy motifs that nod to the collection products' functions (a vintage style illustration of a Sicilian lemon for the juicer, as case in point).
It's not the first time we've seen Smeg and Dolce & Gabbanna partner up in the interiors' space. It's their fourth iteration of a D&G meets Smeg homeware. In 2018, the double act dropped a 'Davina Cucina' collection that went viral. And it wouldn't be surprising if this new drop does the same.
Smeg x Dolce & Gabbana Sicily is my Love collection, from £499, shop.smeguk.com
All images courtesy of Smeg x Dolce & Gabbana 
SEE MORE