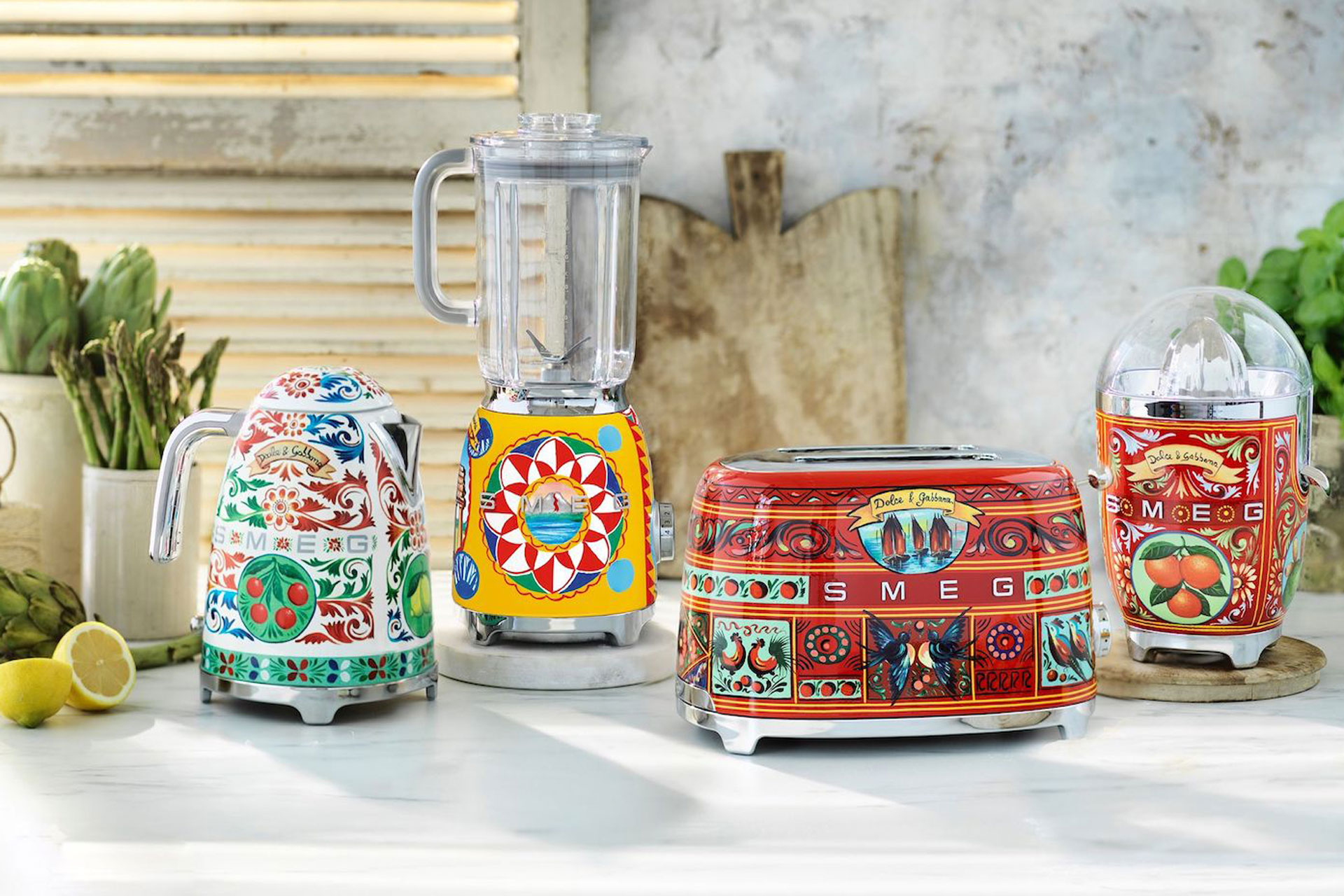 New Dolce & Gabbana X Smeg Collection Revealed
---
The 'Divina Cucina' collection is available now
Dolce & Gabbana has once again teamed up with luxury appliances brand Smeg to unveil their third 'Made in Italy' collection. This time the Italian fashion house has given Smeg's large appliances a makeover, to create the Dolce & Gabbana X Smeg 'Divina Cucina' range.

Dolce & Gabbana X Smeg 2018
From fridges to cookers and even extractor hoods, Dolce & Gabanna's new range in collaboration with Smeg would brighten up even the dreariest kitchen space. Two different patterned sets are featured over all three appliances to celebrate the rich Italian heritage of both brands, so you can create the design-led kitchen of your dreams.
The first is a blue and white pattern inspired by Italy's maiolica ceramic pottery. With depictions of Mount Etna and the Greek temple of Castor and Pollux in the Valley of the Temples, the shades of pearl white and ocean blue blend together perfectly. The second design has a mix of golden yellow lemons, prickly pears and bright red cherries as it takes inspiration from classic Sicilian decorations known as Crocchi.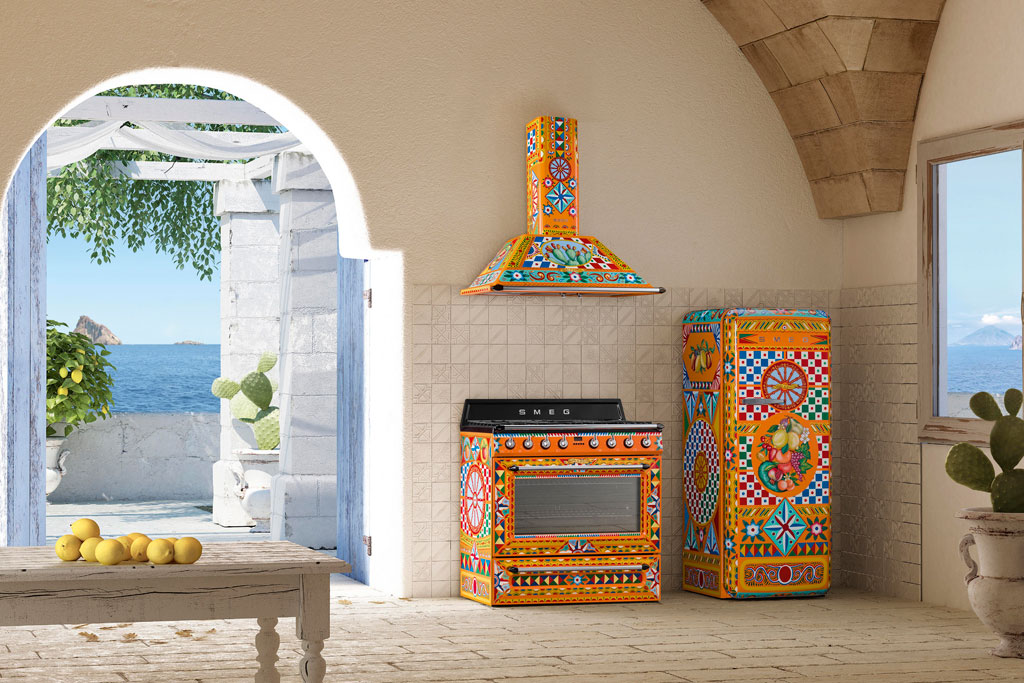 The collection will be available to purchase from Smeg's London flagship store on Regent Street later in the year. To find out more, visit smeglondon.com
Sicily is my Love
This time last year D&G announced their  'Sicily is my Love' collection, read more below…
With kettles, toasters and juicers in the mix, these high fashion gadgets were unveiled at the 2017 Salone del Mobile di Milano.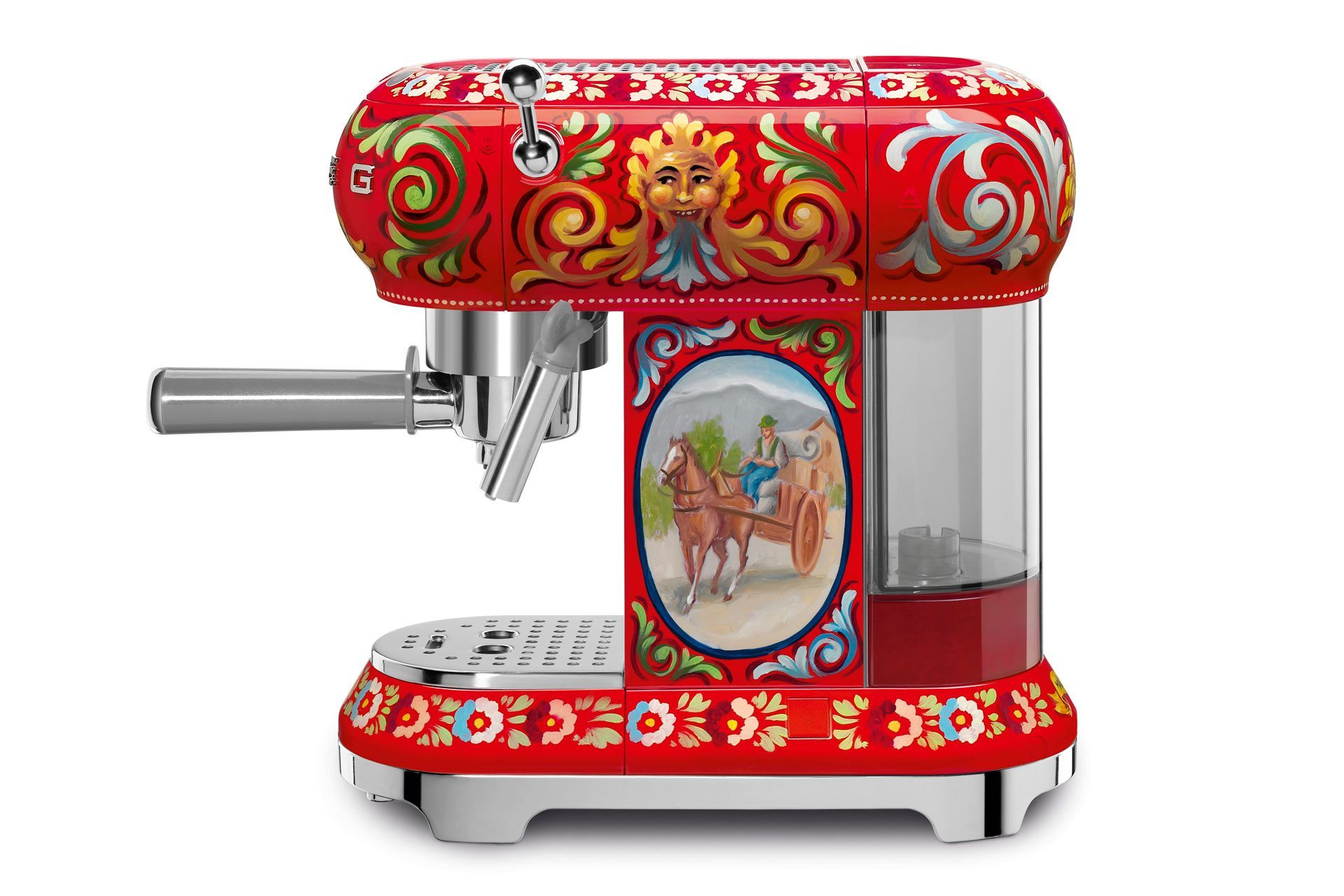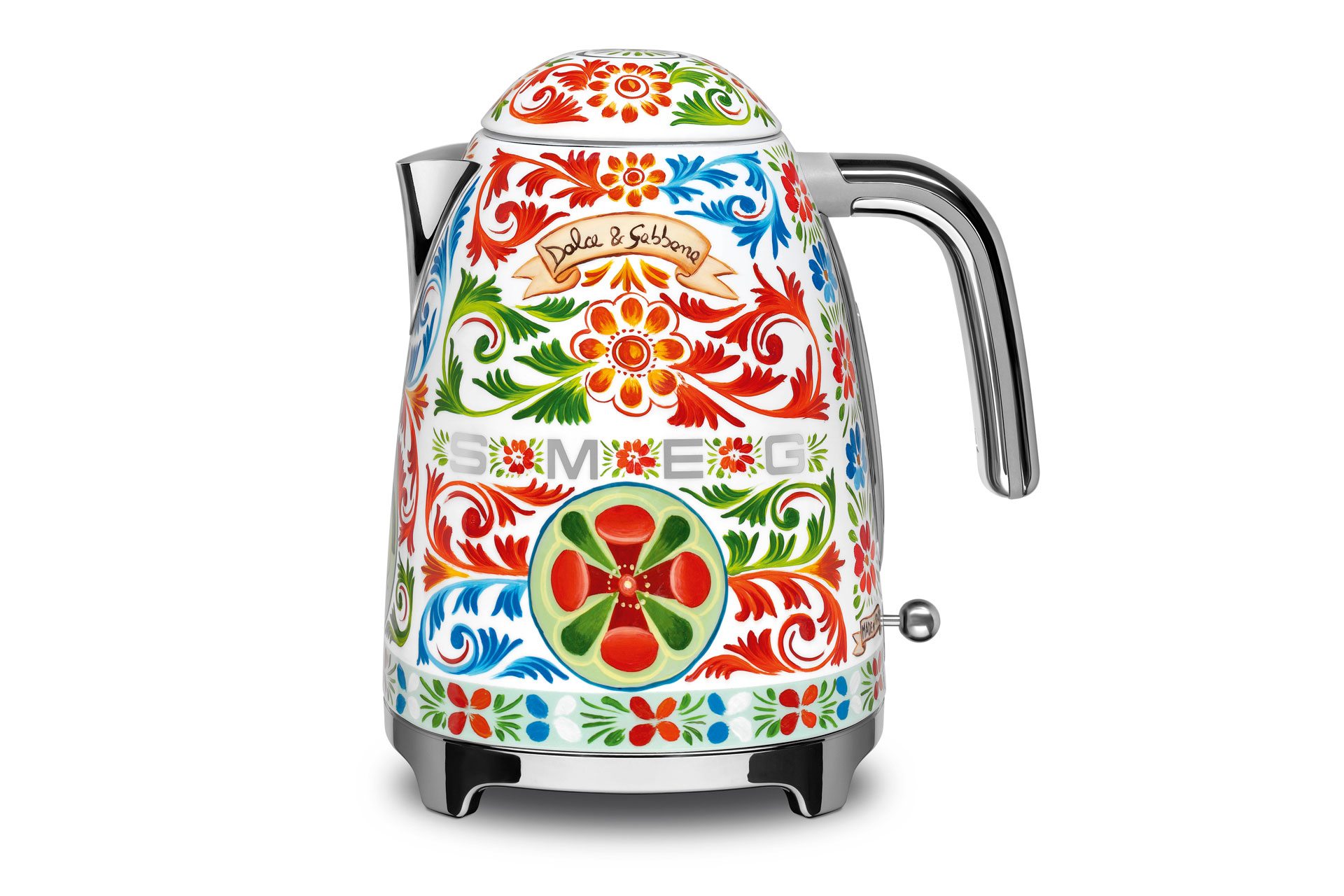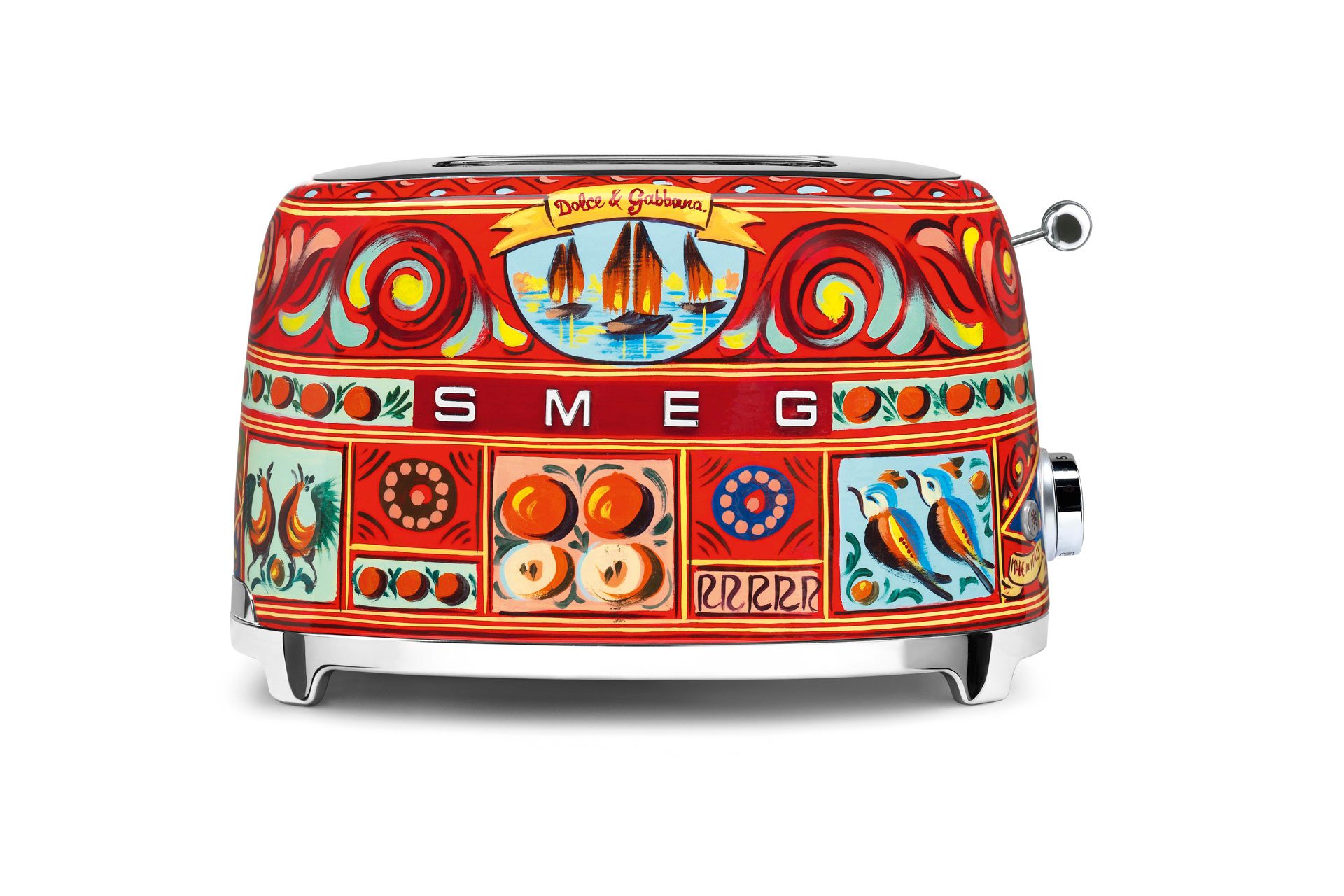 Prices are available on application, though the toaster, kettle and juicer are priced at $600 each for US pre-order. We're thinking our toasted crumpets would be all the tastier having been heated in a Dolce & Gabbana X Smeg toaster. Even if we had to live off them for a month…
READ MORE: The Luxury List / Kitchen Interiors Inspiration
This time two years ago D&G announced their Smeg fridge team up, read details below…
4 April 2016, by Josh Barrie:
Dolce & Gabbana and Smeg have collaborated to produce 100 of these beautiful £30,000 fridges.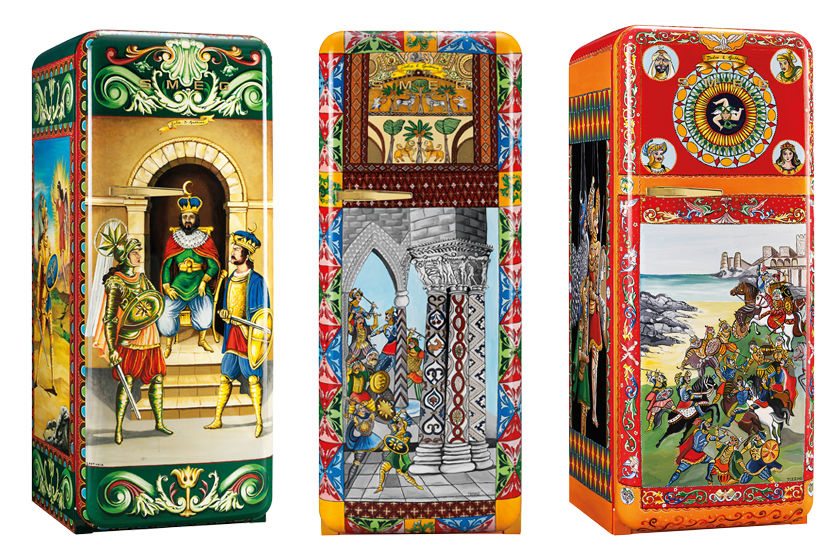 We like these fridges. They're a collaboration between two iconic Italian brands – Dolce & Gabbana and Smeg. 
Together, the fashion label and fridge company have created 100 designs of meticulous detail and vibrant colour. Each fridge has been hand painted, and comes as part of a 'Made in Italy' initiative that celebrates 'family tradition and the importance of maintaining local roots'.
Using Smeg's FAB28 fridge, known for its retro style and pastel shades, Sicilian artists have composed provincial symbols and used evocative colours to bring each fridge to life. It's an odd canvas, but a cool one. Scenes include Italian favourites such as fresh lemons, the trinacria flag, cart wheels, medieval knights, and battle scenes.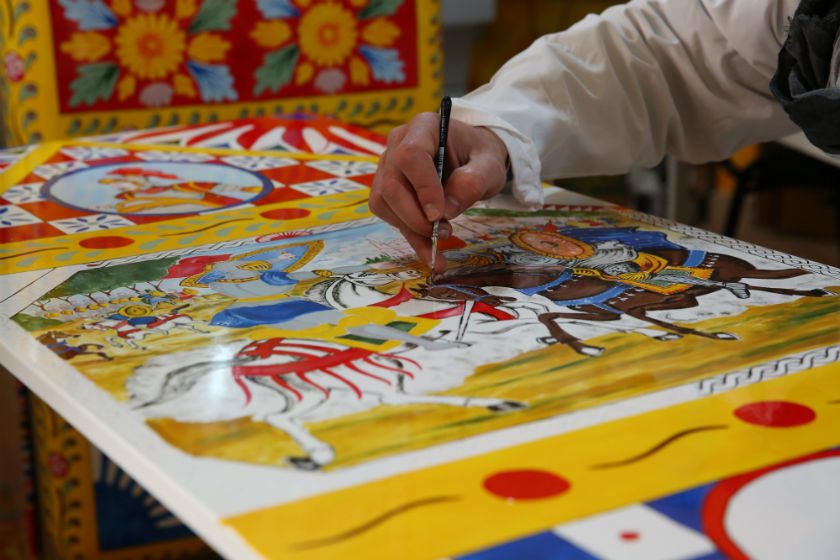 The fridges incorporate the famous aesthetic of fashion pairing Domenico Dolce and Stefano Gabbana alongside Smeg's heritage and craftsmanship. Above anything, they're great places to keep the cream for your pannacotta fresh until the weekend.
Artists include Salvatore Sapienza, who has been restoring and decorating Sicilian carts since the age of 13, and mother and daughter pairing Adriana Zambonelli and Tiziana Nicosia, whose volcanic pieces they produce in their Catanian workshop have been exhibited across the globe.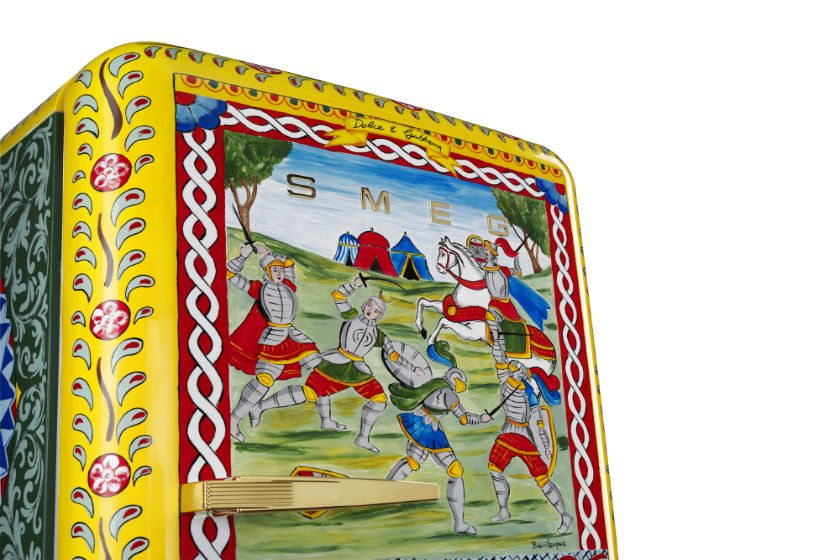 Happily, the fridges are for sale – though you'll have to fork out £30,000 to pick one up. They did each take 240 hours to complete, I suppose. The collection is to be presented during the Salone Internazionale del Mobile 2016, taking place in Milan from 12 to 17 April.
The Dolce & Gabbana Smeg is the most fashionable fridge ever… https://t.co/X4QtFNPd3p pic.twitter.com/dqDdl5i73s

— Dolce & Gabbana (@dolceg247news) March 21, 2016