Be Relevant or Be Dead: Timothy Oulton Makes a Splash in Chelsea
The story, The launch and your ticket to an evening of champagne and conversation in Oulton's new showroom...
Get to know Chelsea's newest resident, Timothy Oulton, whose unique outlook goes far beyond the furniture he creates…
The Story Behind Timothy Oulton's New Bluebird Showroom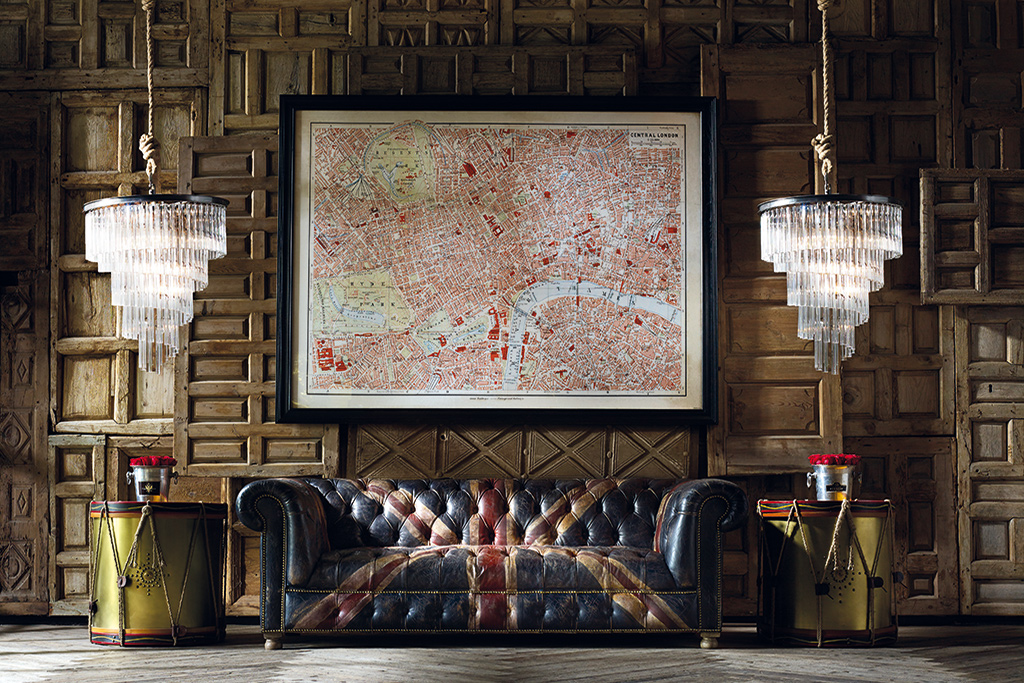 In true Timothy Oulton style, combining the old with the new, on 1 September the furniture design company opened the doors of a new worldwide flagship store at Bluebird Garage on Chelsea's famous King's Road (enjoy a sneak peek here). This vast space encompasses all that Timothy Oulton stands for: heritage, innovation, creativity and hospitality all brought together under one roof in a vibrant feast for the senses.
The Bluebird Garage, originally an Art Deco motor garage, has long been home to much of London's opulent legacy of innovation, modern culture and design. The innovative and daring spirit of the space holds many parallels with Timothy Oulton's own mantra 'Be relevant or be dead'.
Pictures: A Sneak Peek Inside the New Showroom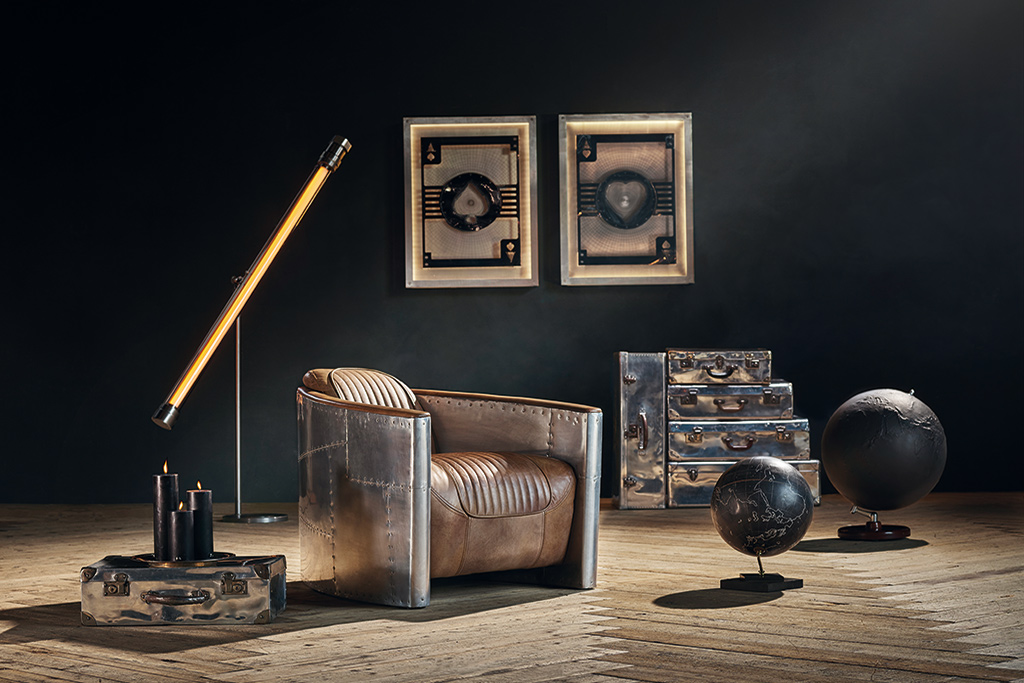 Timothy Oulton's story of antique to innovation started back in 1976 with Tim's father's antiques store capturing his heart and steering him away from the well-trodden path to a corporate world of banking. Instead, Tim had a vision to transform the antiques business and focused on design, reinventing antiques for a wholesale market.
Combining his love of antiques, his father's military background and a childhood surrounded by British heritage, Tim has since created an authentic, visionary brand with the appetite to deliver the extraordinary. Handcrafted using only the best traditional techniques and fabrications, each piece in Timothy Oulton's furniture collection is inspired by the past, but reconceived with a modern perspective – resulting in uniquely authentic collections, which push the boundaries of furniture and interior design.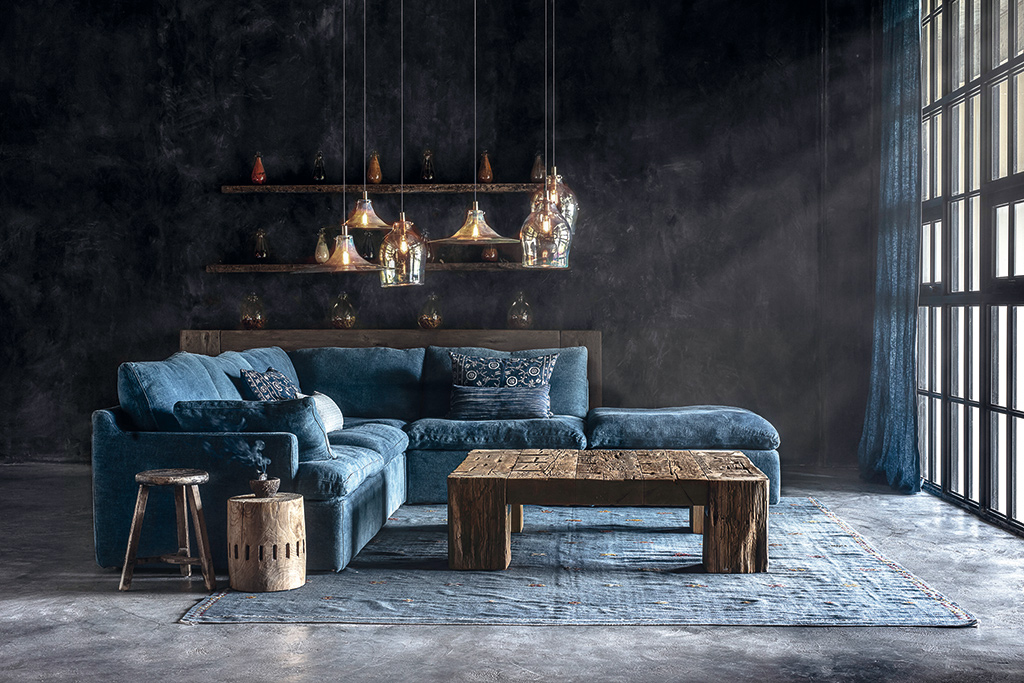 With over 40 galleries worldwide, the new 7,200 sq/ft space will feature Timothy Oulton's largest retail collection to date. The gallery has been filled with authentic pieces coupled with a range of room concepts that guide customers to discover and explore their own interior style and preference.
Featured collections include Age of Elegance, inspired by the Jazz Age where Art Deco meets English gentry, and Metro which juxtaposes cool, dark tones, sleek finishes and eclectic objects with classic finishes for an air of vintage.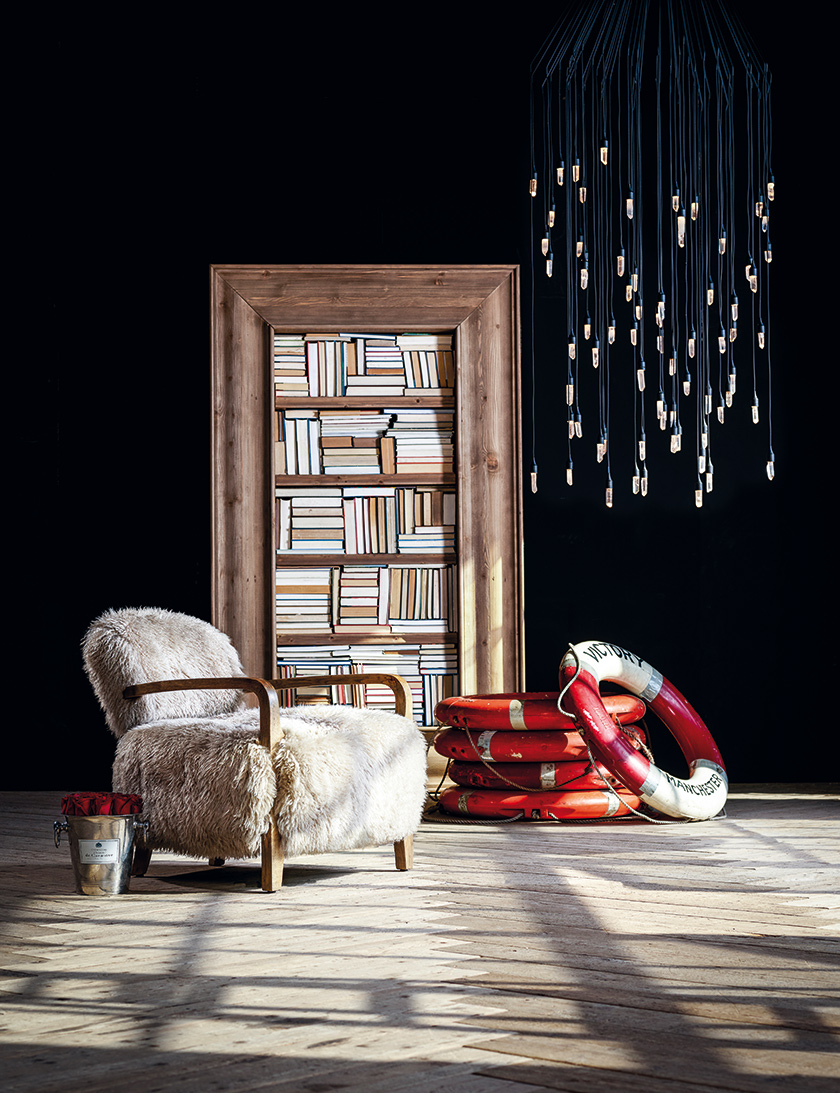 The new space at the Bluebird embodies the Timothy Oulton philosophy, showcasing his traditional methods of craftsmanship and authentic materials, as well as his fresh approach which goes beyond the visual in a complete celebration of the senses.
In a quest to revive the lost art of hosting and in keeping with the brand's culture of hospitality, the gallery offers a storied backdrop for events and private dinners, creating a venue for the discerning local community. Their quest is to provide not only an exciting furniture destination, but also to create a magnificent space for events and connecting with people – just as great homes always are. And luckily, with the help of Timothy Oulton's Room Planning Service team based at the new Bluebird flagship, you can bring this unique spirit back home with you.
The Grand Opening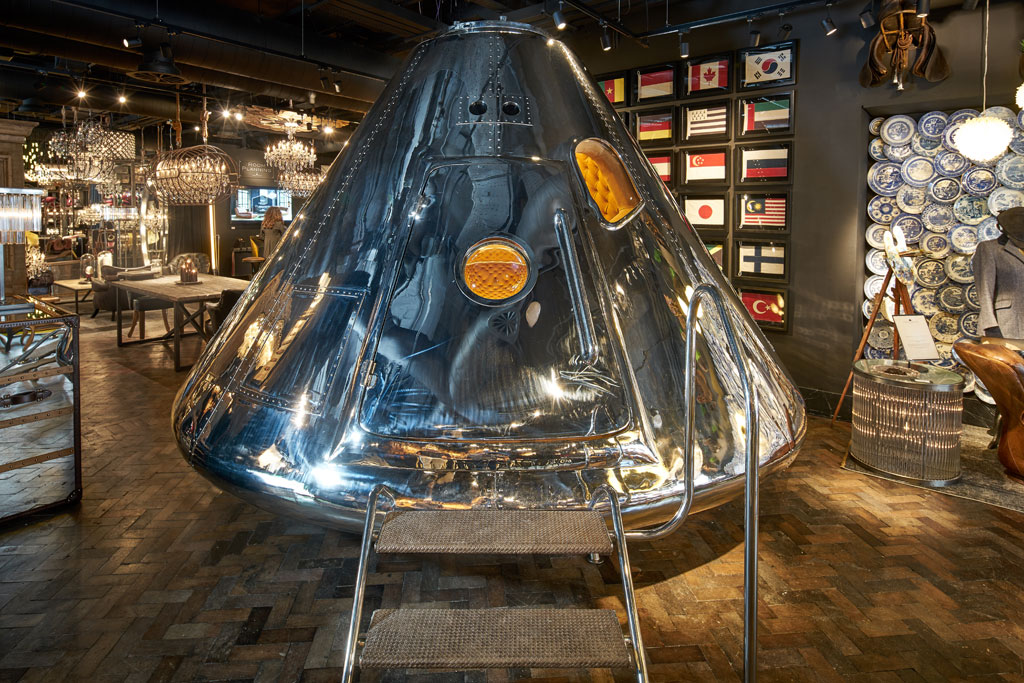 Timothy Oulton's new Chelsea home on the King's Road opened with a bang with a VIP crowd of 400 guests. The aim of the wild launch party was to give guests an inside look into Oulton's ethos and what the unique showroom boasts. After being welcomed by Oulton's royal guards and entering through a display of thousands of fresh red roses, guests experienced the largest display of Timothy Oulton features with the man himself.
The crowd immersed themselves in his fantastically unique collection including taking a seat in Apollo, a custom spaceship with a hand-tufted leather interior and admiring the 1.7-tonne glowing rock crystal which is millions of years old, straight from Timothy's Rare by Oulton collection. Another noteworthy feature was the Chesterfield-inspired Westminster Button sofa in Ronin Indigo leather which is exclusive to Bluebird. They're completely special in their individuality and are limited edition, with only 50 available. Each handcrafted sofa has a plaque commemorating the showroom's opening and is finished with a 100% natural indigo dye, paying homage to the colour of the famous Bluebird, and Chelsea itself.
Entering the showroom is much more than just entering Oulton's creative portfolio, it's an immersive experience waiting to be enjoyed with one-of-a-kind pieces and an unimaginable amount of interiors inspiration.
Want to experience the wonderful world of Timothy Oulton for yourself? For an evening of champagne and conversation and an intimate look at Oulton's cave of curiosities, RSVP to our event below in collaboration with the interior designer… read on for details!
You're Invited!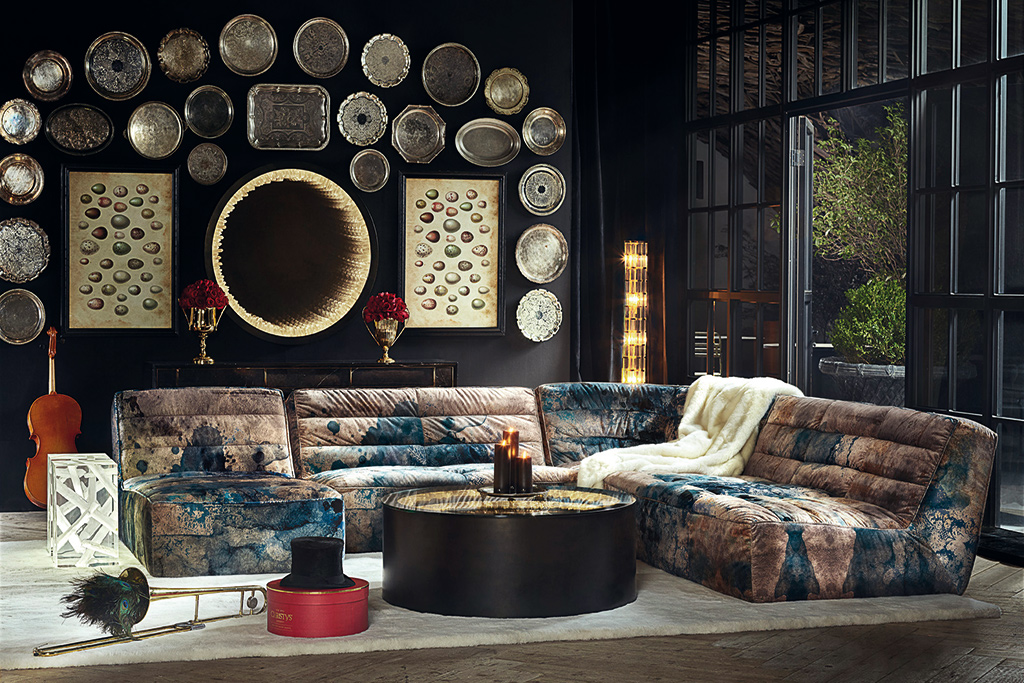 On Wednesday 10th October, between 6.30pm – 8.30pm, Country & Town House and Timothy Oulton invite you to explore the new Timothy Oulton showroom at the Bluebird, Chelsea and experience 'the five senses of hosting'. Carole Annett and Rosalyn Wikeley will talk about the five senses (sight, touch, smell, sound, taste) and the key part that they play in producing the ultimate dinner party.
Hear from the experts, enjoy flowing champagne and immerse yourself in Timothy Oulton's unique vision – featuring a yellow Submarine submerged in a giant fish tank, the bespoke spaceship 'Apollo' launched in Milan earlier this year, and many more surprises on the night… 
There are only 70 spots available, so RSVP to [email protected] to secure your spot. We'll see you there!
Timothy Oulton at Bluebird, 350 King's Road, London SW3. Open 7 days a week. timothyoulton.com
---